Roadside Littering
Tennessee has so much natural beauty; unfortunately, it is ruined by the extensive roadside littering. Recently, I called our county office, and crews were very quick to come and pick up along a couple of roads we travel frequently. But, within hours, there was already trash thrown out. We pick up trash on our road between us and our neighbors (about a 2-mile stretch on a very little-traveled road). Within a day or two, it will be littered again. We need to encourage everyone to think twice about littering in the first place but then also to pick up the stretch in front of their own homes. We need to bring to the forefront the pride and beauty of Tennessee. Not to mention the cost of the counties to constantly clean up. If you would do a story, I can send disgusting photos you would not believe!
Lynnette Dubendorf
Appalachian EC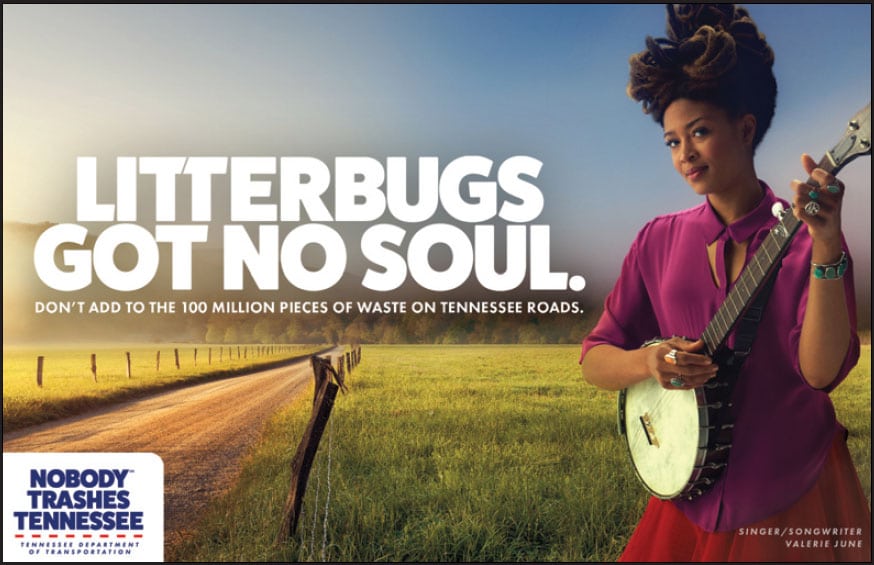 Editor's note: We agree; it's a disgrace to our beautiful state that so many carelessly litter. Check out the new Tennessee campaign against litter at nobodytrashestennessee.com.
---
Damaged magazine
I received your magazine yesterday, which my family and I love reading. However, this issue has had the top part of it cut off, making it impossible to read. I would greatly appreciate it if you would kindly send another one as there are a couple of gardening articles in it we would like to fully read and use this year.
My family and I would be forever grateful.
Please resend another magazine as mine was damaged and completely unreadable.
Diane Folsom
Appalachian EC
Editor's note: On occasion a magazine can be damaged during the printing and mailing process. We will gladly send you a replacement. Sorry for the inconvenience.
---
Runaway wives
I enjoyed Bill Carey's article on runaway wives in Tennessee's antebellum era (March 2018). But it got me to wondering if some of those wives could have been taken from their homes by ruffians or possibly could have been murdered by their own husbands and then listed as runaways. What better way for the husbands to avoid suspicion than by placing one of those ads?
James Ball
Cumberland EMC
Editor's note: It's certainly possible this scenario could have happened.
---
Memories of the homeplace
Thank you, Robin, for the nicely written story about our family history (Point of View, March 2018). My mother, Betty Sue Cummins (Kelly), was born in this house (above). In 2014 or 2015, I took her to the house where she spoke with park rangers about her memories. It was great to hear her speak about the times she thought she had forgotten. We also drove to the lookout point at the falls. Quite an exciting day for us all. Unfortunately, this past October, she passed away. Would it be possible to get a couple of magazines to show my father? Thank you.
Patti Kelly-Bueno
Warner Robins, Georgia
Editor's note: I'm so glad you were able to visit the homeplace with her one last time. We will be happy to send some additional copies.
---
Website
Is the December 2017 magazine online? Thanks.
Deanna Modrall
Middle Tennessee EMC
Editor's note: Yes, we post the printed content plus some extras each month. Check out tnmagazine.org.