Santa Fe is the Place to Be
I am one of the many people who enjoy reading your magazine each month. In the July addition about Santa Fe and the Fly General Store, you only told almost half of the story. As I read the story and looked at the pictures of both inside and outside of the store, I think you missed a lot of the story. I see a lot that could have been explained and more details about Mr. Wilson. I hope you will go back and pick up the rest of the story.
I would like to see more stories like this one. By the way, I was born in Soddy, raised in Daisy — that was before they were incorporated into Soddy-Daisy. There is lots of history in these two little towns. There just might be a story there.
Good luck in all you do. God bless.
— Harold Manning, Appalachian EC
---
Point of View
I have really enjoyed your work over the years. Your photography work has always been fantastic and captured amazing landscapes and wildlife. But the "Smelling the Flowers" photo in the this month's issue that I have been enjoying this weekend is truly OVER THE TOP!
Since my retirement a couple of years ago, I have been trying to slow down, travel more and appreciate the beauty of this earth and life. So I have been trying to smell the flowers more and have totally enjoyed every minute of it. But I have looked at this photo of the little critter smelling the flowers, and it has absolutely fascinated me all weekend. I can't stop looking at it, imagining the setting and just smiling and smiling. You truly captured something special and beautiful that 99.9999 percent of us will never see in real life, and I just wanted to say a big "THANK YOU!!!"
— Gary Hasty, Brentwood Middle Tennessee EMC
Dear Ms. Conover
The photo of that little creature touched me so much, I just had to write and thank you. I'm a huge animal lover, and this little guy proves how intelligent animals really are. At first, I thought it was photoshopped; then I read your article. I have always admired your talent, but this one I will keep forever. Thank you for that special treat.
— Ute Treece
Dear Robin,
I always enjoy the Point of View photo at the back of each issue of The Tennessee Magazine. This month, I noticed an error in the article accompanying the beautiful photo. The animal pictured is not a marmot but a Columbian ground squirrel.
— Dallas Harrell
Editor's note: Thank you for noting that error. It is, in fact, a Columbian ground squirrel. In hindsight, I should have identified it with a ranger when I was at the park. I, and my source for the original identification, stand corrected.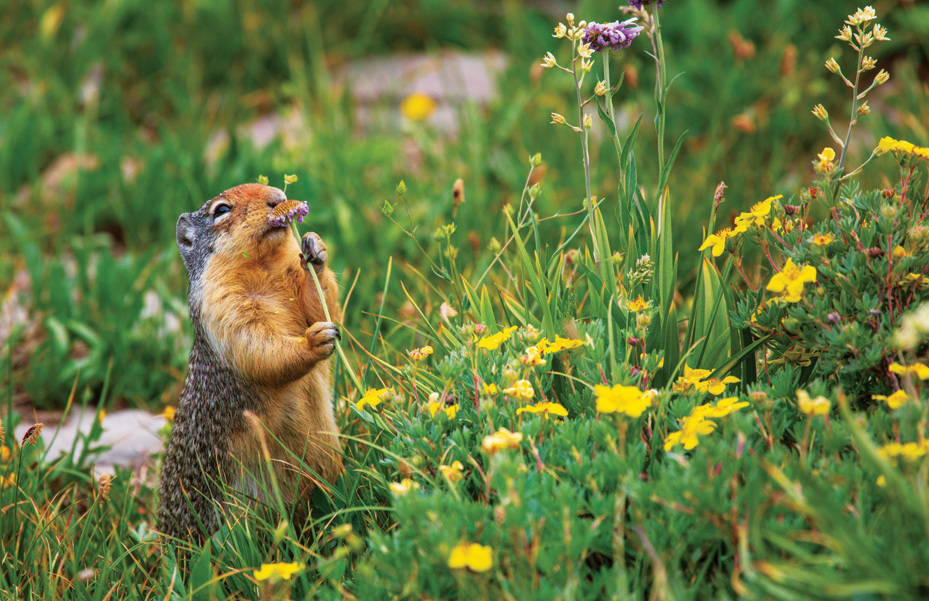 ---
Magazine subscriptions
I'm wondering if you sell subscriptions to your magazine. If not a whole year, could I get one sent with the winners of the latest photo contest? I believe they are published in September. I am in Canada and would be willing to pay the expense to have one mailed to me!
Let me know if this is possible, please. Thank you.
— Nancy Iudiciani
Editor's note: We cannot ship magazines out of the country with a regular subscription. We will be happy to contact you to work out a shipment of past magazines.
How can I start getting paper copies of The Tennessee Magazine?
When we moved to McMinnville from Portland a year ago, our magazines stopped coming.
I sure do miss them. Thanks.
— Iva Doyle and Willie Doyle
Editor's note:
The Tennessee Magazine is available to members of Tennessee's electric cooperatives as part of the membership fee. Occasionally addresses are accidentally left off the magazine list during a move. You can contact your local office to make sure the address is correct. If you are not a member of an electric cooperative, you can still become a subscriber. The cost is $15 for one year or $30 for three years. Please see the form on page 35 or check our website and choose a subscription at tnmagazine.org/shop.