The Portland Chamber of Commerce is making plans for the 78th Annual Middle Tennessee Strawberry Festival and would love to see you there! Festival organizers have planned a fun-filled week of activities and entertainment for the whole family beginning Saturday, May 4, and running through Saturday, May 11.
The year's event, themed "Berried Treasure," will feature a free showing of "Pirates of the Caribbean" May 10 and a meet-and-greet with "Capt. Jack Sparrow" May 11.
For more information about the 2019 Strawberry Festival and a complete schedule of events, visit

www.middletnstrawberryfestival.net

or call the Portland Chamber of Commerce at 615-325-9032. Be sure to check out the following lineup of events, and make plans to join the fun. And don't forget to pick up some of Portland's famous fruit at the festival!

May 4:
Strawberry Pageant sponsored by Portland High School cheerleaders.

May 4:
Strawberry Slam Wrestling Event featuring Jeff Jarrett at 7 p.m. at the Portland High School gym. Visit

www.prowrestlingent.com

to purchase tickets.

May 7-11:
Enjoy the carnival fun all week at Richland Park.

May 7:
Annual Four-Person Golf Scramble at Kenny Perry's Country Creek Golf Course in Franklin, Kentucky. Entry fee is $400 per team and includes breakfast and lunch.

May 8:
Strawberry Story Hour: 3:30–4:30 p.m. at the Portland Public Library.

May 10:
Movie on Main Street presented by Spine Stop Chiropractic. Free showing of "Pirates of the Caribbean" at 7 p.m. Seating, vendors and activities begin at 6 p.m.

May 11:
Festival day!
Portland Rotary Club Pancake Breakfast — 7 a.m. at First Baptist Portland.
Strawberry Stride 5K and fun run sponsored by Portland Athletics — 8 a.m. at Portland High School.
Kid Town USA, where it's all about the kids. Main Street is full of inflatable jumps, obstacle courses and more. Play all day for $5.
Strawberry Jam Live Entertainment from 10 a.m. to 4 p.m. on Market Street.
Strawberry Lane: Strawberries for sale — while supplies last — beginning at 11 a.m.
Visit more than 100 vendors in three locations.
Bingo beginning at 1 p.m.
Mascot Meet-and-Greet at 3 p.m. followed by the Mascot Race at 3:45 p.m.
Parade begins at 4 p.m. Applications for entry are available online.
Free concert featuring Lee Gibson on Market Street at 6 p.m. Bring a lawn chair or rent one for $2 — while supplies last.
A fireworks display immediately follows the concert at 8:30 p.m.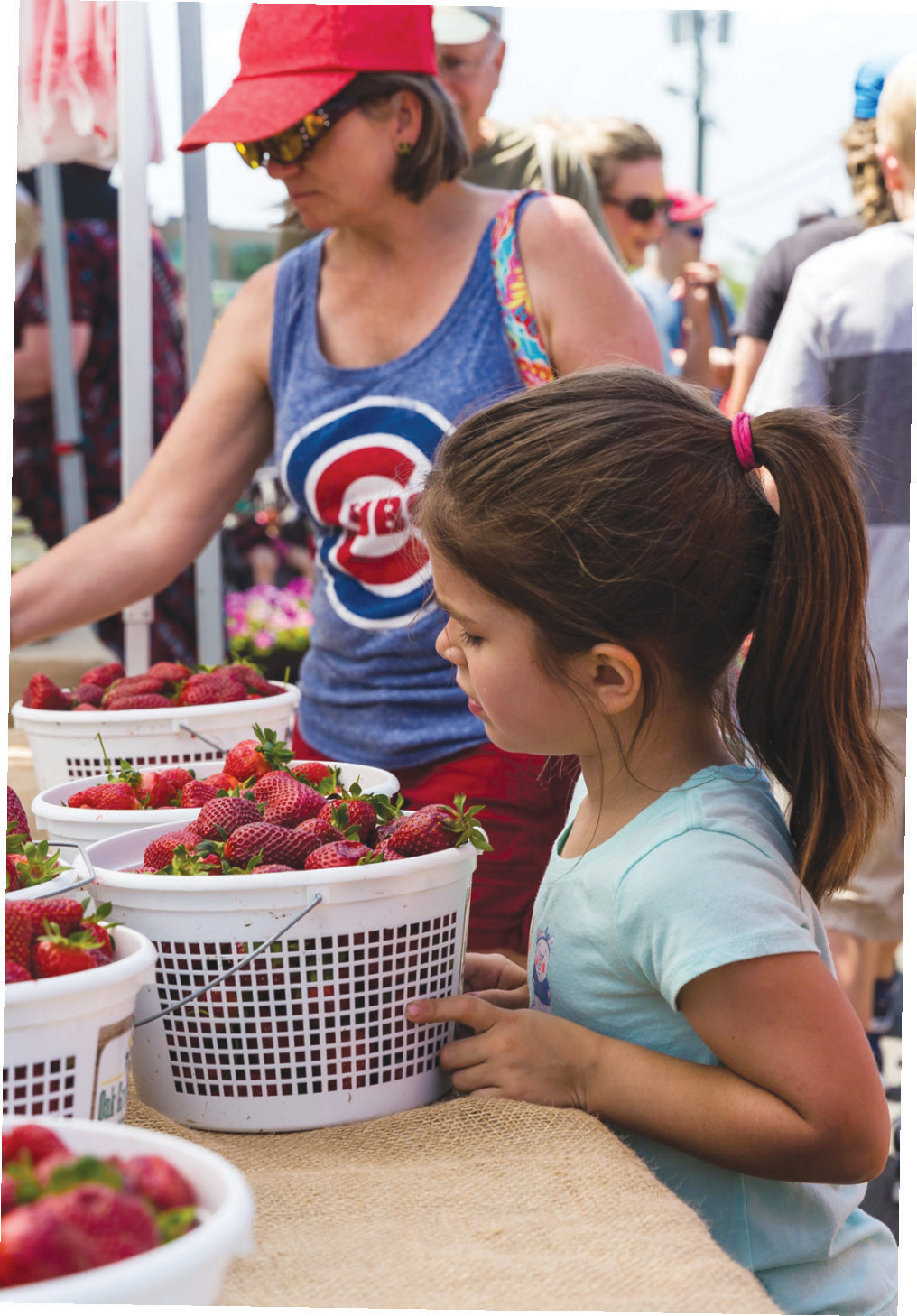 The chamber and the city of Portland look forward to seeing new and familiar faces at the 78th Annual Strawberry Festival!