The power to be safe through education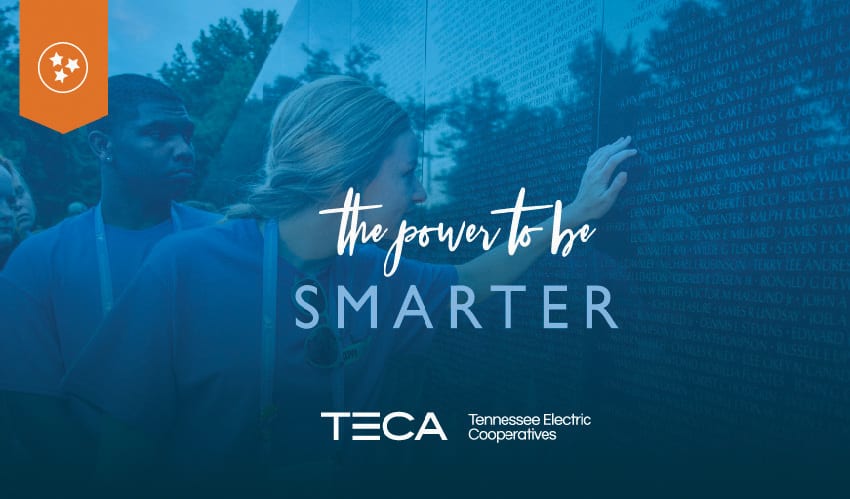 Southwest Tennessee Electric Membership Corporation recently visited with high school students at North Side High School in Jackson. Forestry Supervisor Eric Tomlinson and Journeyman Lineman Tanner Cary shared important safety tips with students at the North Side career fair.
Tomlinson and Cary used "Power Town" to demonstrate to students the dangers associated with downed power lines. Students saw how a downed power line can energize a metal fence. They also learned that they should never step out of a vehicle touching a power line or near a downed line. If a power line falls on a car, occupants should stay inside unless the danger presented by remaining in the car is immediate. This is the safest place to stay. Warn anyone nearby not to touch the car or the line. Call or ask someone to call the local electric cooperative and emergency services.
The only circumstance in which you should consider leaving a car in contact with a downed power line is if the vehicle catches fire. Open the door, but do not step out because you might receive a shock. Instead, jump free of the car so that your body clears the vehicle before you touch the ground. Once you clear the car, shuffle at least 50 feet away with both feet on the ground. Do not try to help someone else from the car while you are standing on the ground.
Students saw in the "Power Town" simulation that approaching a car that is in contact with a downed power line is very dangerous. They were captivated by the demonstration, and STEMC employees shared a great deal of safety information with them.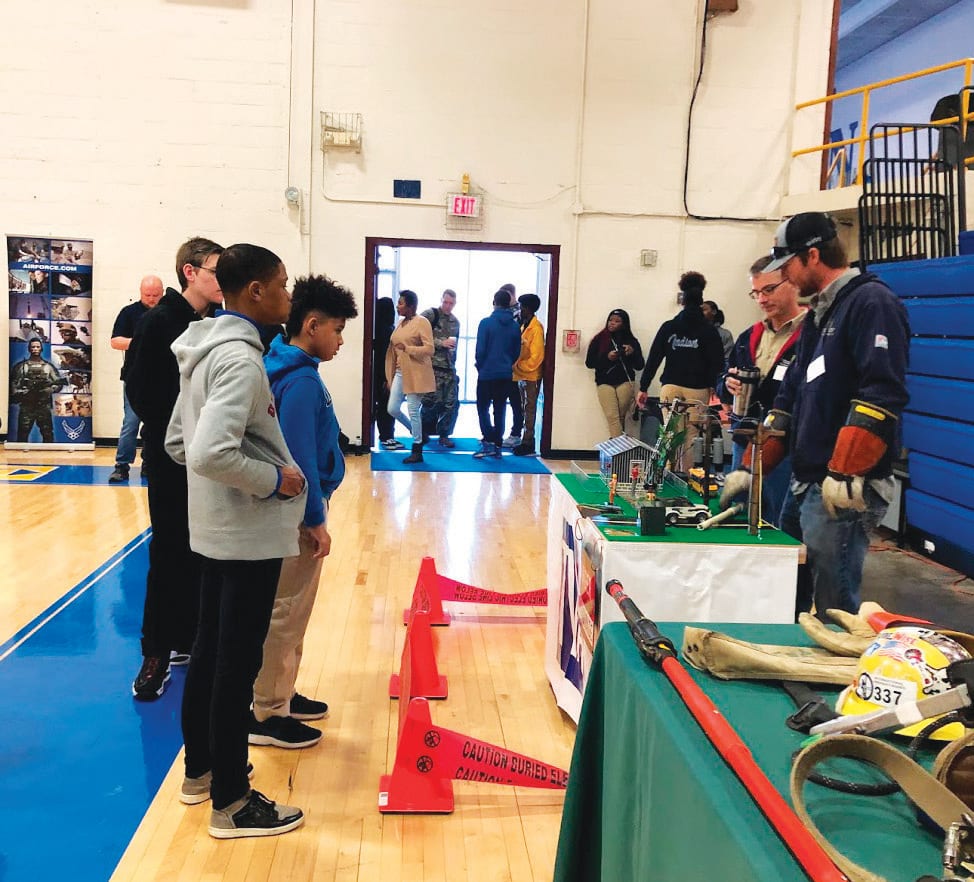 Students also observed hazards associated with allowing objects like ladders and tree limbs to get too close to power lines. Tomlinson and Cary explained that STEMC's right-of-way clearance program is vital not only for the reliability of the power supply to homes but also for everyone's safety. When tree limbs come in contact with power lines, they have the potential to become conductors of electricity searching for the ground. People can be harmed by not only tree limbs but things like ladders or even kites coming into contact with the power lines.
To see related videos of power line hazards, visit www.stemc.com/outagecenter/safety/power-car.
As in all power line-related emergencies, call for help immediately by dialing 911 and call Southwest Tennessee EMC at 888-440-1990.