A new beat for the heart of your home
It's known as the heart of the home. The contemporary kitchen is the epicenter of domestic activity, a place for cooking, eating and entertaining. Over the decades, the function of the kitchen has transitioned from a utilitarian space into a place for family and friends to gather — compare the dimly lit rooms with smoky wood stoves of pre-electricity days to the open-concept floor plans of modern homes outfitted with high-tech conveniences and oversized islands that are more frequent today.
"Today's kitchen is an all-inclusive space, not just a place for cooking," says Elle H-Millard, industry relations manager for the National Kitchen and Bath Association. "It has become an entertainment zone as well as a place for homework and office work."
As a result, people are investing in their kitchens. And with good reason — a kitchen remodel offers homeowners the opportunity to customize the space to their lifestyle needs and tastes. Plus, updates to the kitchen can provide a great return on investment. According to the National Association of Realtors (NAR), a renovated kitchen is of top priority for potential homebuyers.
"A kitchen is the heart of a home; it's where a family will spend a lot of their time together," says Hannah Dills, an affiliate broker with Parks Realty in Brentwood and member of Middle Tennessee Electric Membership Corporation. "It will be a focal point for entertaining, so it's one of the most important factors for families during their home search. A kitchen is also the most expensive area of the home to update — with custom cabinets, stone counters and modern appliances being key factors. A seller will get the most return by updating this central room of the home."
Janice Becker, an agent with Cottage Realty in Mt. Juliet, agrees that updates to kitchens are very important, especially if you plan to eventually sell your home.
"Appraisers add the update value from new appliances, cabinets, flooring and counter tops," says Becker, also an MTEMC member.
Whether a few cosmetic changes are in order or a homeowner is considering a complete kitchen overhaul, this guide offers practical steps for bringing revival to the heart of the home.
Step 1 — Envision the project
When considering a kitchen update, one of the first decisions a homeowner should make is whether to hire a designer. A certified designer will guide the homeowner through the entire remodel process.
"If you're looking at a do-it-yourself (DIY) replace and refresh, a designer might not be required," says H-Millard. "But if you're looking to move walls, plumbing or HVAC or change the footprint of the space, hiring a designer is advisable. Designers have knowledge about functionality and safety in the kitchen, and their expertise will prevent you from having to redo a project. A certified designer will save you money in the long run."
If a homeowner chooses not to work with a designer, he or she will take on the role of the designer throughout the remodel.
In the early stages of the project, this means the homeowner should think about the functionality of the kitchen and how an upgrade or remodel will meet the needs of those living in the home. Things to consider: Do the homeowners cook often? If so, what type of cooking do they do — quick meals utilizing the microwave or more gourmet courses that call for upgraded kitchen appliances? What about baking? Does the homeowner entertain often? How much storage space is needed for kitchen equipment? What are the unique needs of the people who will utilize the kitchen? Are there young children for whom safety features are a priority? Are there special needs the homeowner can foresee 10 or 15 years in the future?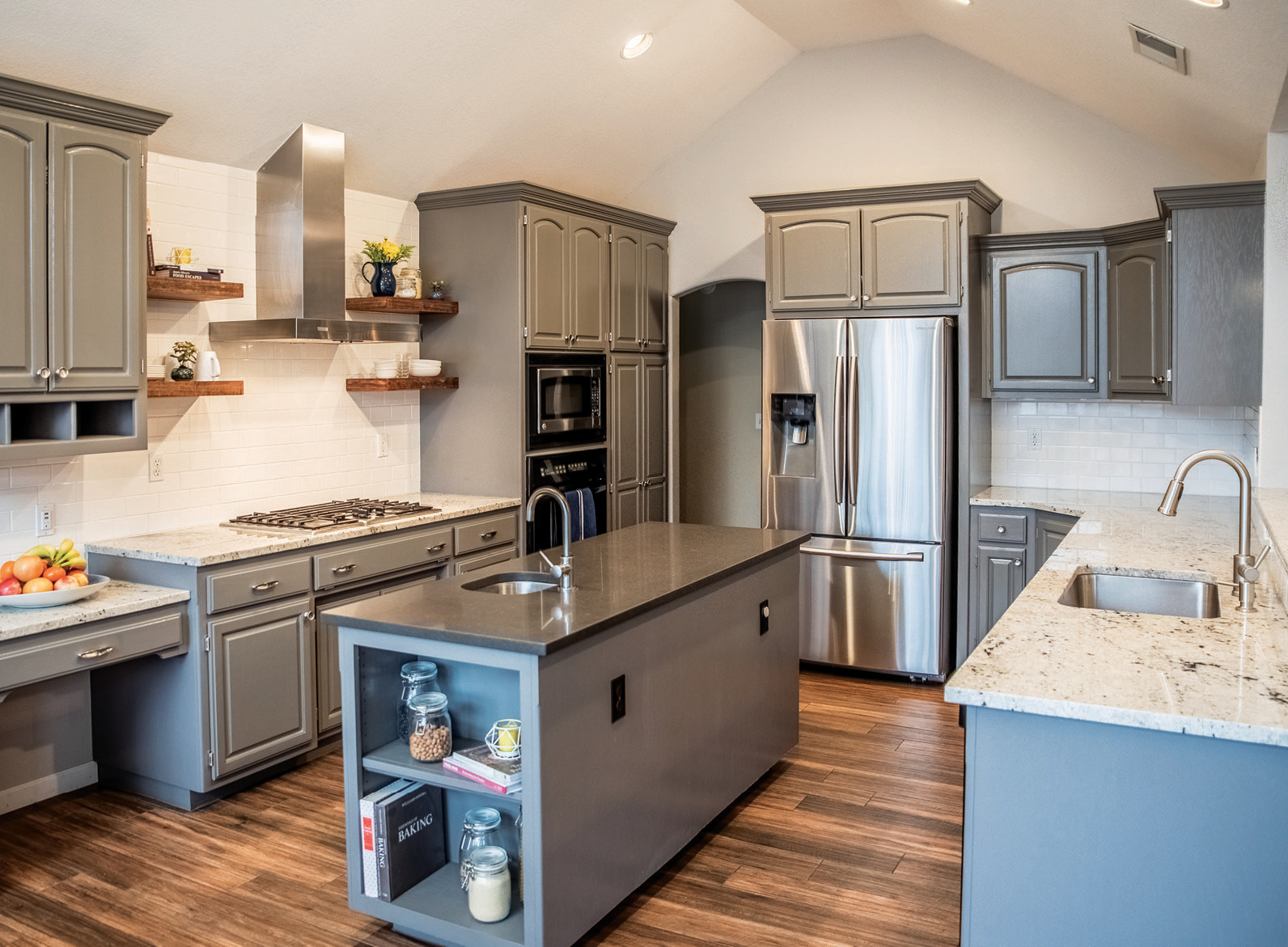 "A designer will help you determine your unique lifestyle needs," H-Millard says. "Surprisingly, this is often overlooked by homeowners."
She recommends doing online research to gain inspiration about what design elements the homeowner would enjoy having in the kitchen. A Pinterest board is a useful tool for organizing ideas and helping a designer get to know the homeowner's personality.
Step 2 — Create a budget and timeline
Once homeowners have decided a remodel is in order, they will determine the scope of the project. Will they undertake a complete remodel that may involve gutting the existing kitchen and starting from scratch? Or will the project focus on cosmetic updates to outdated features or minor improvements to prepare a home for sale?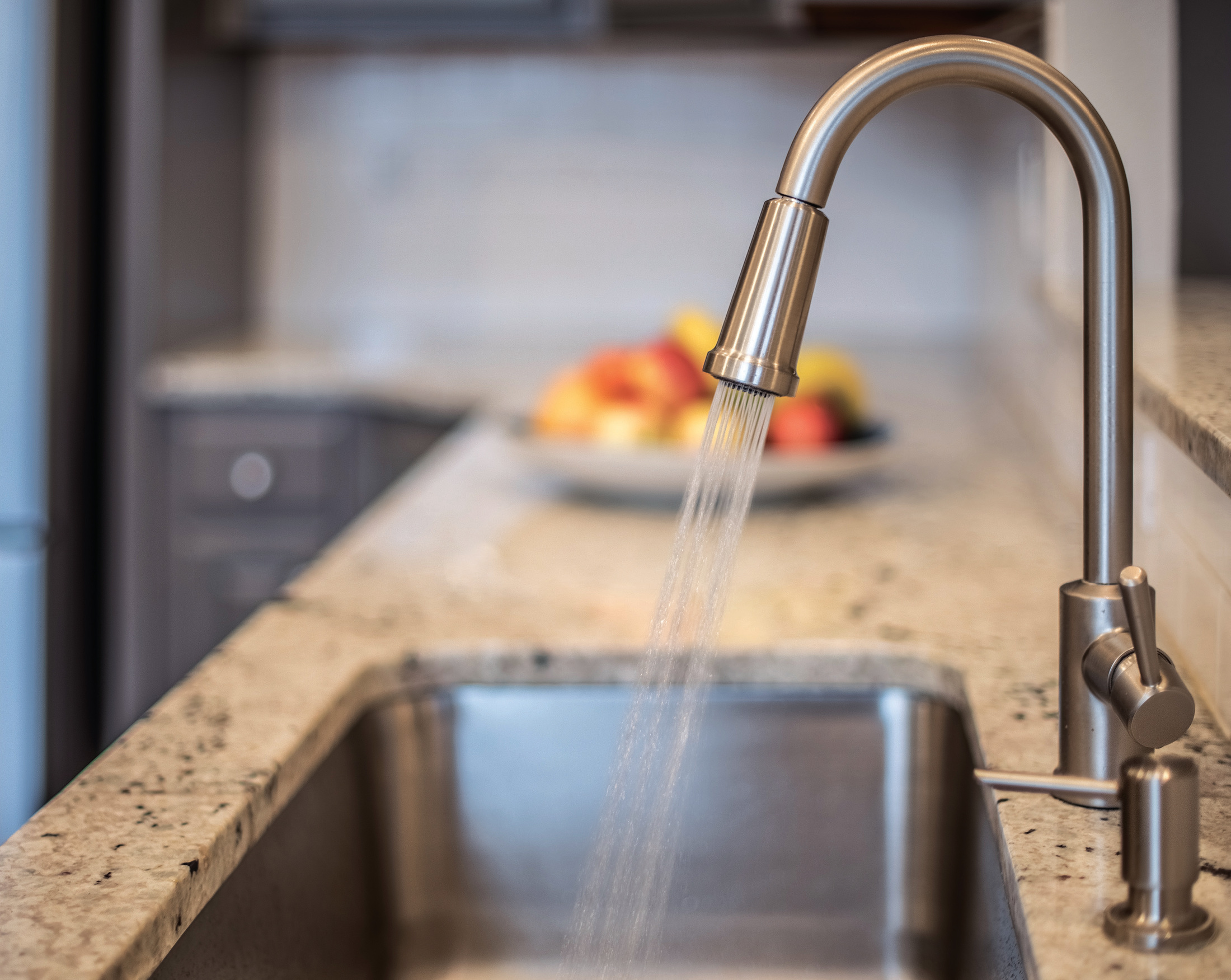 Depending on a homeowner's skillset, he or she may take on DIY projects like removing and reinstalling cabinets, painting, tiling and installing new flooring. Elizabeth McKenna, director of marketing and communications for the National Association of the Re-modeling Industry, says if a renovation will require a building permit, moving a wall or adaptation to plumbing or electrical, it's best left to professionals. In that case, McKenna recommends visiting www.nari.org to find a qualified remodeler.
"It is often cheapest in the long run to hire a professional," McKenna says. "DIY projects can go horribly wrong and cost more money as well as emotional stress and inconvenience to the homeowner."
The project's scope will also depend on the budget available. H-Mil-lard says that as a general rule, a complete kitchen remodel will cost twice as much as the car in the homeowner's driveway. A cosmetic upgrade will be less expensive.
She recommends that a 20 percent contingency fund be included in the overall budget.
"I often see homeowners try to cut corners in order to focus on aesthetic elements," she says. "Problems hidden behind walls need to be solved before covering them up."
Once the scope of the project and budget are determined, it's time to contract trade professionals and vendors. If a designer is used, he or she will coordinate this process; in a DIY project, the homeowner will hire any needed tradespeople. The designer or homeowner should obtain quotes from various professionals and ensure that estimates given are thorough in order to avoid additional costs being tacked on later.
Finally, create a timeline for the remodel. If professionals will be used, the timeline will be dependent on their availability. Even if the homeowner is planning to do most of the work, it's a good idea to have a plan for the project's completion.
In scheduling the project, the homeowner should be aware that a kitchen renovation will disrupt his or her routine and yield a lot of dust.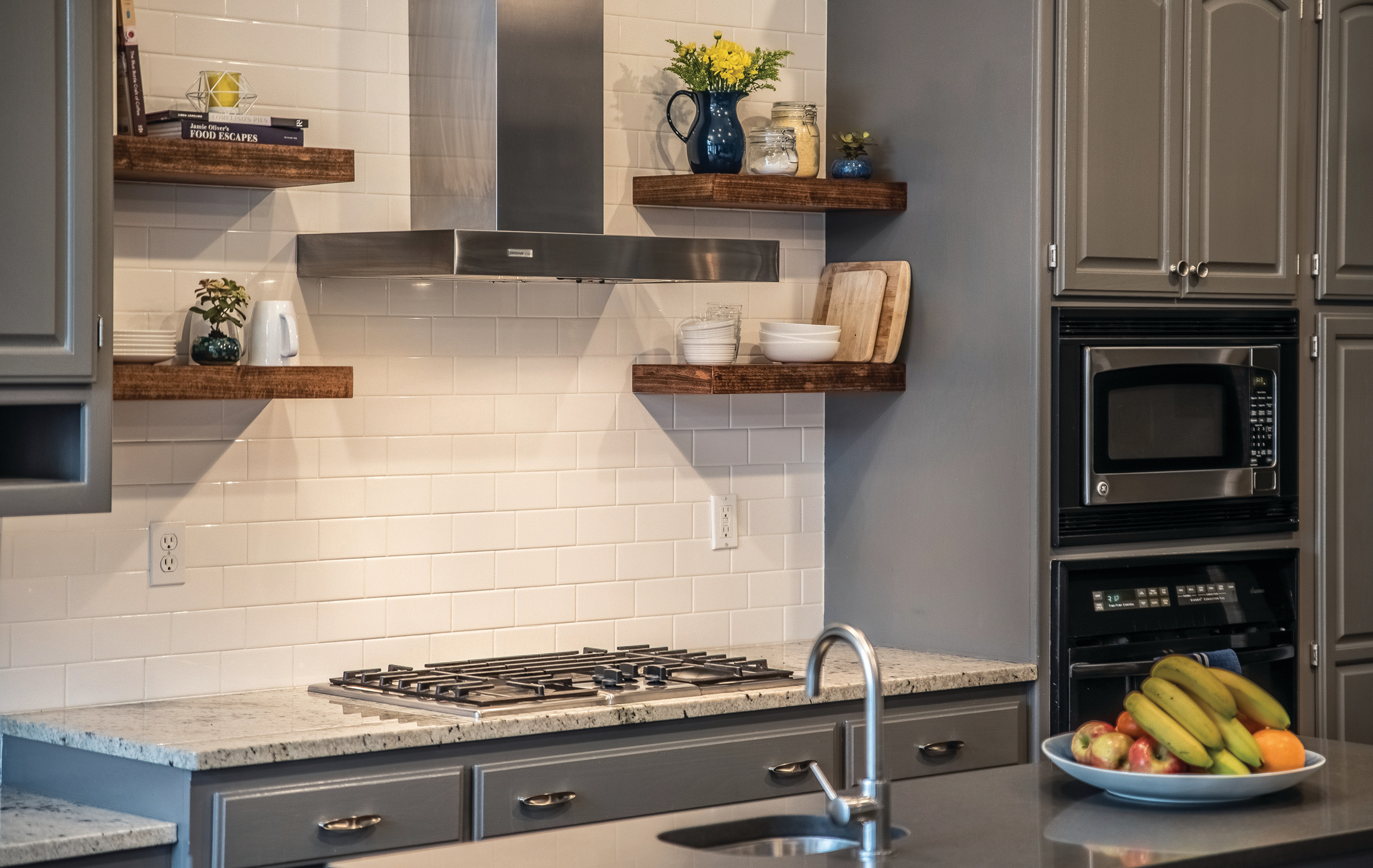 "A remodel will cause massive destruction in your home. There may be a trash bin in your driveway and boxes in your garage. This can be annoying and frustrating to the homeowner, so it's important to take this into account when planning for a project."
Step 3 — Execute the remodel
Once contracts are in place with the needed professionals, work can begin. If the remodel is a DIY project, the homeowner will purchase materials and begin work. If tradespeople are used during the project, the homeowner may need to be available to meet them during daytime hours.
If a designer is used, he or she will ensure materials are ordered and make sure that work stays on schedule. The designer also will oversee the progress to make sure work is being completed as specified. At the conclusion of the remodel, the designer and/or homeowner will walk through the kitchen with the contractor one final time and note any adjustments needed.
At this point, the homeowner's vision has become a reality.
There's only one thing left to do — invite friends and family over and enjoy a good meal in the heart of the home.
Editor's note:
For an interesting trip to kitchens of 50 years ago, turn to page 18 where we've included clippings of an article from the May 1969 issue of The Tennessee Magazine.