Before he was famous, he helped organize Lawrence County. Before becoming president, he was a runaway indentured servant with a price on his head. Before her career as a country music superstar, she was an 11-year-old singing at a Fourth of July concert in Maryville. Before making one of the most famous speeches in American history, he finished second in a speaking contest.
Today there are statues of people like Sam Houston, Cordell Hull, Rosa Parks and Dolly Parton. But before everyone knew who they were, their names were mentioned, briefly, in small newspaper items. In recent weeks, I've dug up some of these clippings and found some fascinating ones:
On July 14, 1817, the Nashville Whig announced the creation of a new county to be composed of parts of Giles and Hickman counties. The county didn't yet have a name (it would later be called Lawrence). But listed as the county's organizers were three men, one of whom was David Crockett. This was long before Crockett's congressional run, his national fame as a storyteller and his death at the Alamo.
Three months later, Sam Houston's name appeared in the Nashville Whig, apparently for the first time in any newspaper. Houston purchased an advertisement, offering $150 for the return of his stolen horse.
In 1821, 25-year-old James K. Polk was a recent college graduate who was learning the practice of law under his mentor, Nashville attorney Felix Grundy. On Sept. 25 of that year, Polk's name appeared in the Knoxville Register because he was chosen clerk of the Tennessee Senate (not a full-time job back then).
On July 23, 1824, tailor James Selby of Raleigh, North Carolina, ran an ad in the North Carolina Star offering $10 for the return of two runaway indentured servants named William and Andrew Johnson. "All persons are cautioned against harboring or employing said apprentices, on pain of being prosecuted," warned Selby, in regards to anyone who aided the future 17th president of the United States.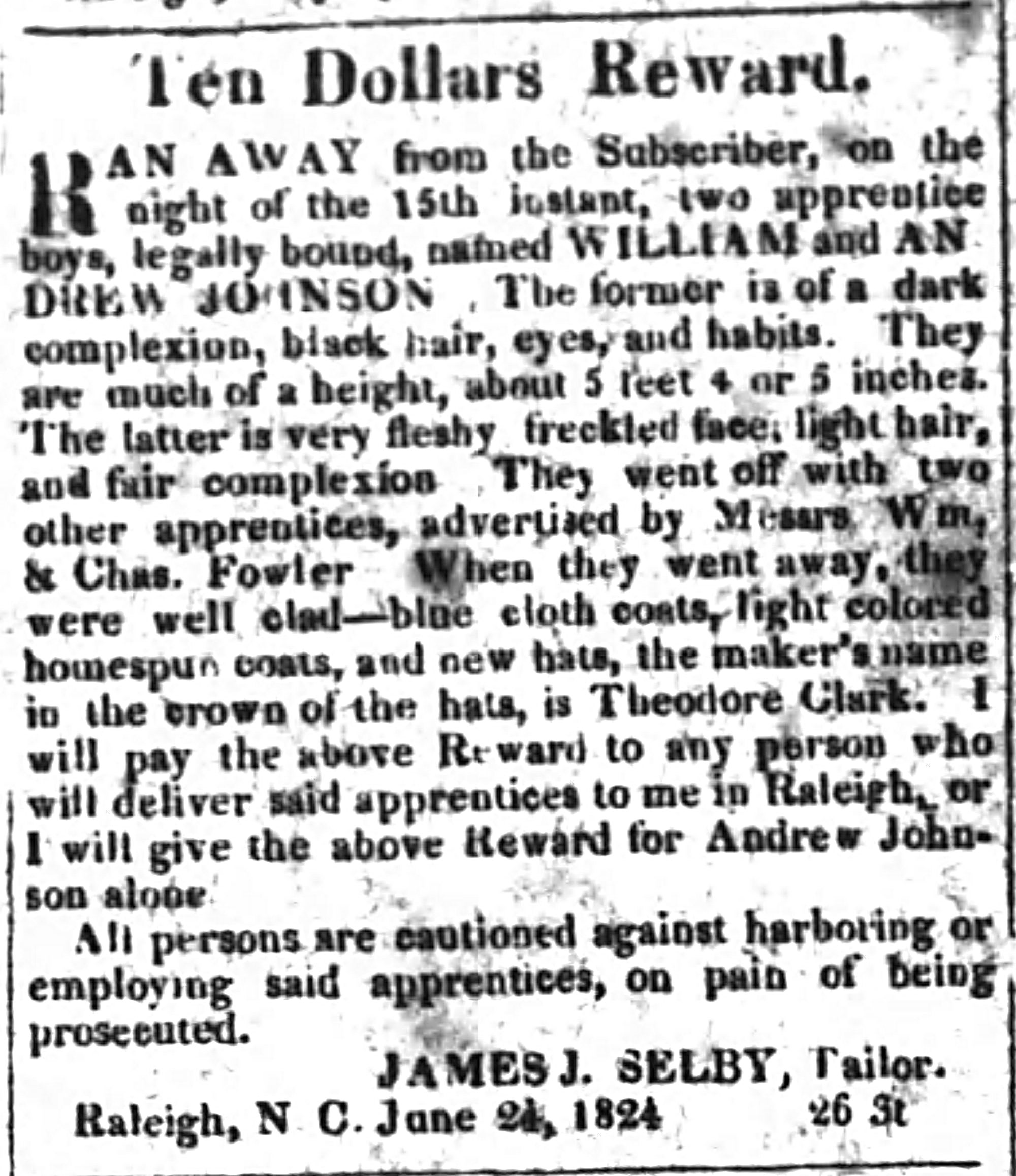 There was an article in the Jan. 10, 1846, Memphis Tri Star Weekly about the "brutal" murder of James K. Morse of Hernando, Mississippi. Morse was murdered by James Dyson, and a man named "Mr. Forrest" was present at the crime. Forrest, whose first name was Nathan, would later testify at Dyson's murder trial.
The Dec. 5, 1873, Columbia Herald announced that Sam R. Watkins was running for Maury County tax collector. Watkins would eventually achieve fame, not in politics but as the author of the Civil War memoirs known today as "Co. Aytch: A Sideshow of the Big Show."
In the 1880s, the Nashville American had a correspondent who filed stories from the upper Cumberland River area using the coded byline "Chi-Delta." On Aug. 5, 1888, Chi-Delta reported that he had heard a speech by a 17-year-old son of a Pickett County lumber dealer. "I must say that I've never heard a more convincing speech in my life," the reporter stated. "He commenced with the beginning of our Government, and made things so plain that no one can dispute." The speaker's name? Cordell Hull.
Starting in 1955, Rosa Parks' name appears in just about every newspaper in America. But before the Montgomery bus boycott, her name only appears here and there in African-American-owned newspapers in Alabama. The Aug. 13, 1955, edition of the Huntsville Mirror, for instance, contained a story about a desegregation workshop that had taken place at the Highlander Folk School in Monteagle, Tennessee. The last paragraph in the 10-paragraph story reported that "Mrs. Rosa L. Parks of Montgomery attended the workshop as a representative of the NAACP Youth Council."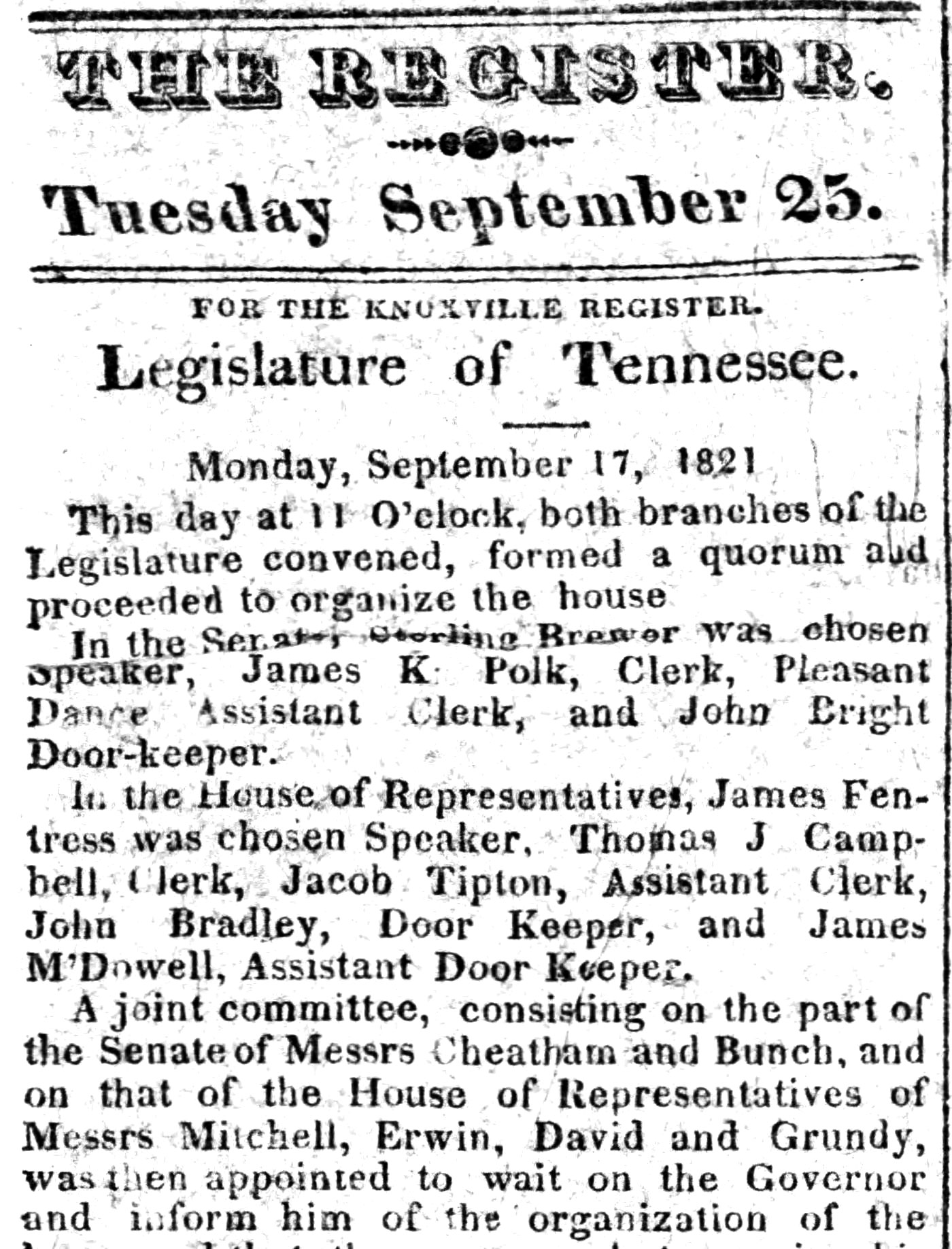 In the 1950s, Maryville had an annual festival called the Hillbilly Homecoming. According to the June 30, 1957, Knoxville Journal, a group called Cas Walker's Entertainers performed at the event on July 4 of that year. Among its singers: 11-year-old Dolly Parton.
Only a few weeks later, an item in the Knoxville News Sentinel reported that a student delegate from Maryville to the national Boys Nation convention in Washington, D.C., had been thwarted in his attempt to manage a mock presidential campaign for a fellow student named L.A. Sturdivant of Nashville. Young Lamar Alexander, the story implied, was a Republican, and Sturdivant was a Democrat. "Crossing party lines is prohibited," the article explained.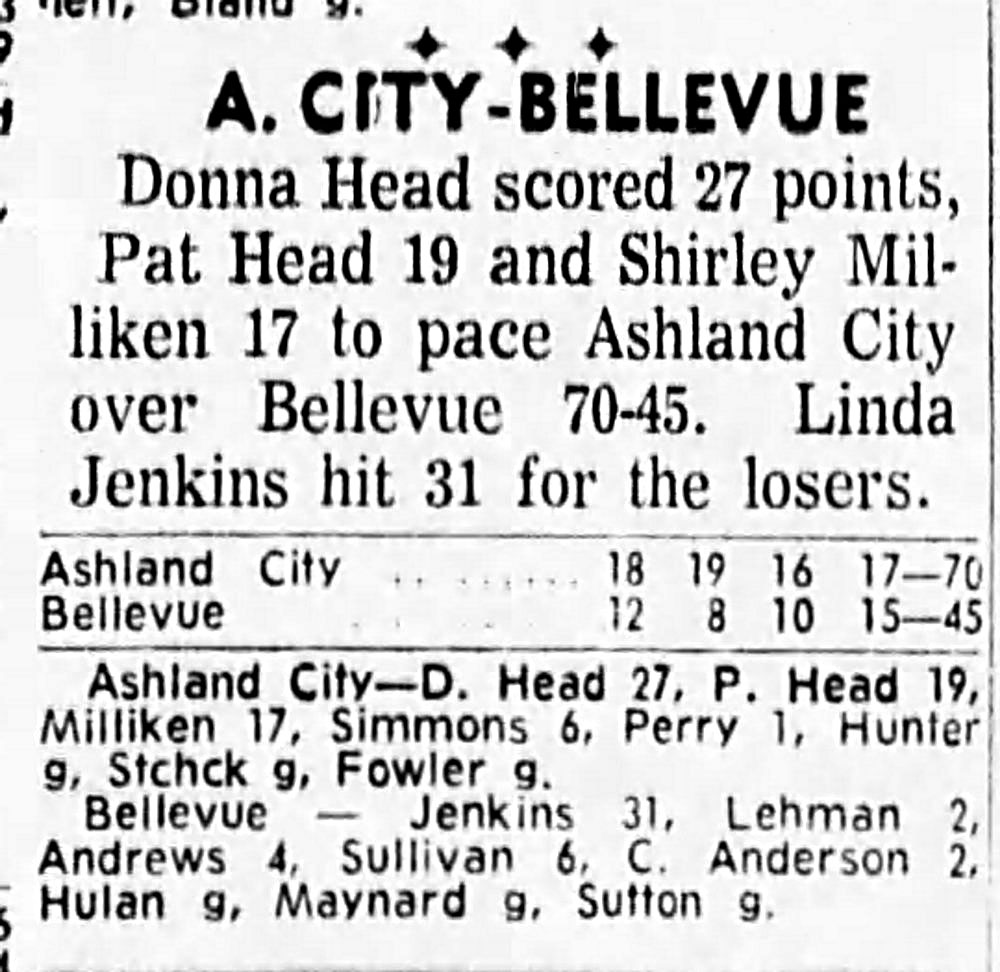 On Jan. 12, 1968, Ashland City High defeated Bellevue High 70-45 in girls basketball. According to the Nashville Tennessean, Ashland City was led by two sisters who scored 46 points between the two of them. Donna Head scored 27; Pat Head scored 19. You may be more familiar with Pat Head's married name — Pat Summitt.
I saved my favorite of these anecdotes for last:
On May 10, 1948, the Atlanta Constitution reported that a freshman at Morehouse College named James N. Mitchell won first prize in the Webb Oratorical contest.
Second prize went to a senior at Morehouse named Martin Luther King.