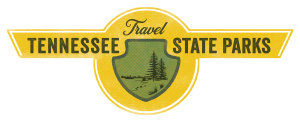 As you walk through Red Clay State Park in Bradley County today, it's a peaceful way to spend a day enjoying sunshine, chirping birds and breeze in the trees and learning about the area's history. But for the Cherokee people, this spot is more than a segment in a history book. While it served as the seat of their government from 1832 until 1837, hosting 11 general councils during that time, it was also the site of profound heartbreak. It was here that the Cherokee learned that they were going to be forcibly removed west via what became known as the Trail of Tears. Imagine being told that the beautiful mountains and valleys that you, your family and your friends had called home were being taken away from you simply because someone else wanted the land.
History preserved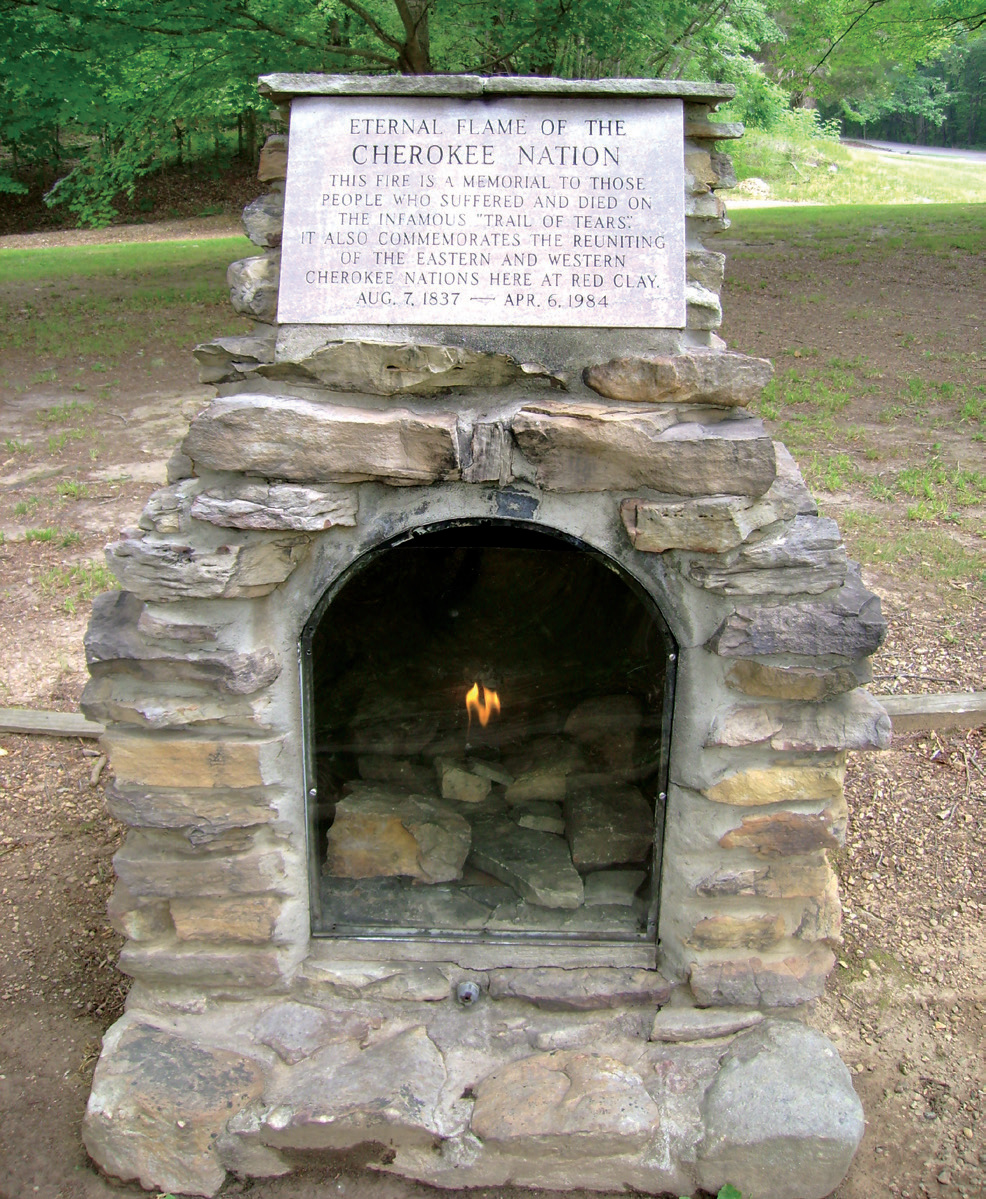 Though most of the Cherokee in this area were relocated, they still have a strong tie to Red Clay.
"We have a beautiful, blue, limestone spring called the Council Spring that is still utilized by the Cherokee today for ceremonial purposes," says Erin Medley, park manager for Red Clay State Park. "They are the only ones we allow access into this area."
Visitors are able to see the lovely Blue Hole Spring, however. The water that comes up from beneath a limestone ledge was once used by the Cherokee during their stays for council meetings, and the pool really is as blue as its name suggests. It also has an impressive depth of about 14–15 feet. There is a fair amount of folklore attached to the spring, including that it might be a portal to another world like ours only with opposite seasons.
Natural features aren't the only parts of Cherokee history preserved here, however. Within the park's 263 acres lies a Cherokee homestead. Here you can examine a farmhouse, barn and corn crib. Nearby are sleeping huts for visitors, the Council House, the Seven Clan Masks wood sculpture and the Eternal Flame, a fire that commemorates the people who suffered and died on the Trail of Tears and the reuniting of the Eastern and Western Cherokee nations in 1984.
"In 2009, we celebrated the 25th anniversary of bringing the Eternal Flame to Red Clay," Medley says. "During that time, I had the privilege of meeting Wilma Mankiller, the first female chief of the Cherokee Nation. It was such an honor. Now you can find her on the new U.S. quarters."
Throughout the park you'll also notice that signs are often written in Cherokee as well as English. The Cherokee language is notable because it uses a syllabary created by Sequoyah in the early 1800s rather than an alphabet. A syllabary uses symbols to represent the syllables that make up words. Other syllabary examples are Japanese, the Creole language Ndyuka, the Vai language in Liberia and some other languages in East Asia. Spoken Cherokee has been classified as an endangered language because the number of speakers continues to decline. The Cherokee have put in place efforts to preserve their language so that it's not lost as so many other Native American languages have been.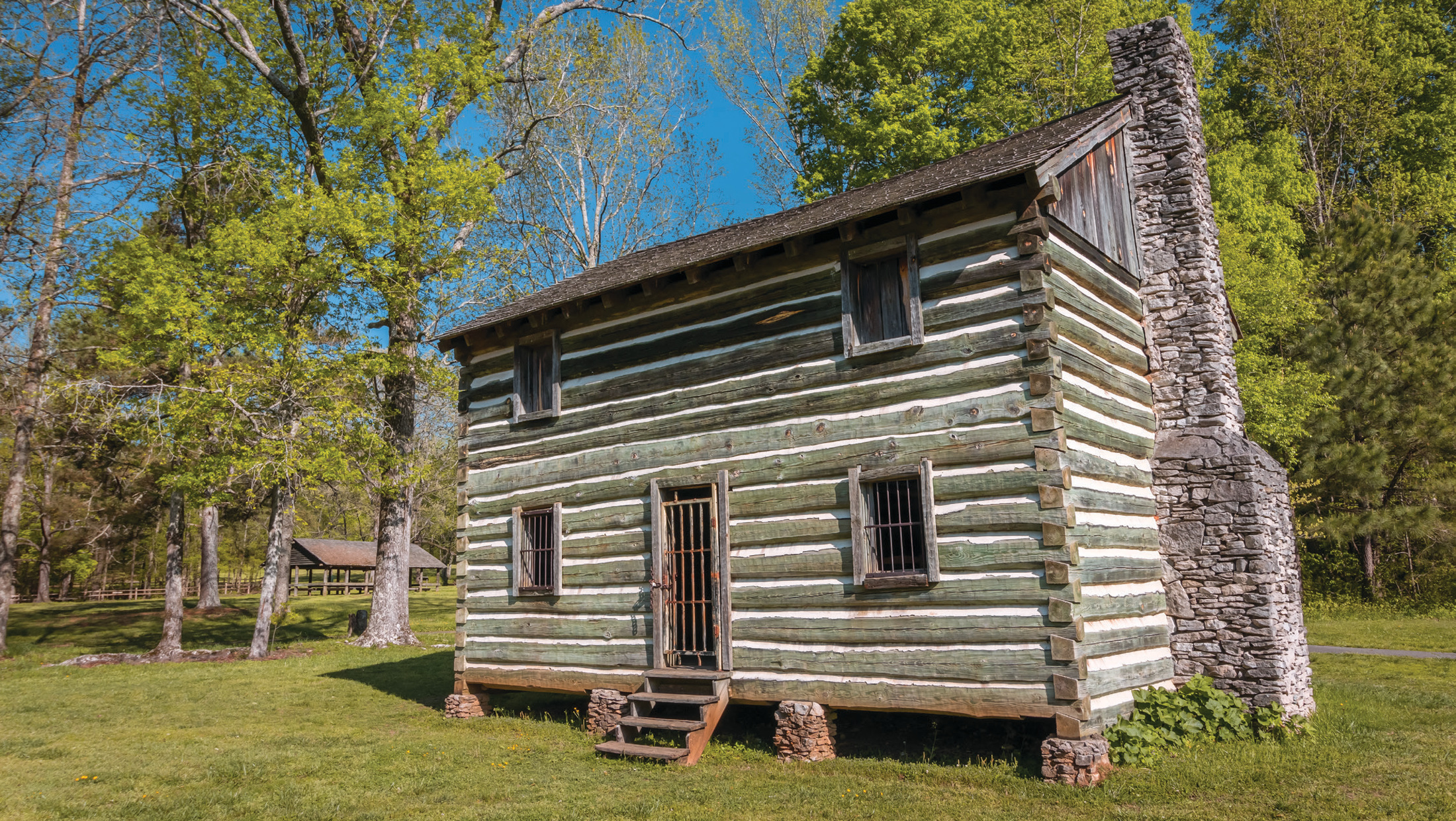 Fun for everyone
While the park's deep ties to the Cherokee continue to be important today and will be into the future, Red Clay is a park that can be enjoyed by everyone — as was discovered by many when parks were a haven during scary and stressful times. Like other state parks across Tennessee, Red Clay experienced a jump in visitation during the first two years of the pandemic despite being tucked away in a mountain valley in southeast Tennessee near the Georgia state line. Visitation numbers doubled, though those numbers have now settled back toward normal.
"Our gift shop revenue went down, but our visitation was busier than I have ever seen in my 16 years of being here," Medley says.
The park is a wonderful place to have a picnic, whether you need only one of the 18 individual picnic tables scattered about or the larger pavilion that can accommodate up to 100 people.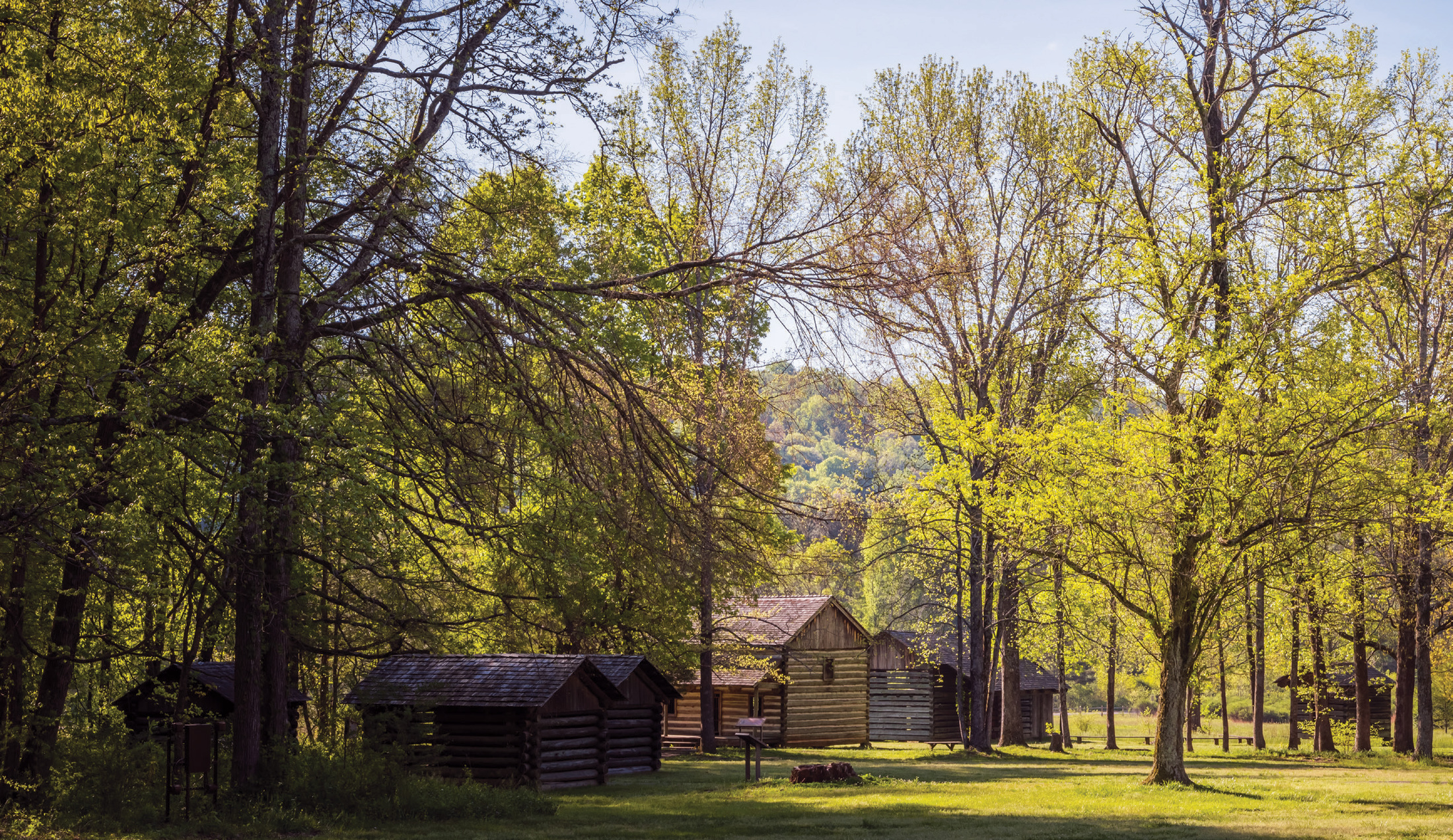 An amphitheater seating 500 can be reserved for musical or theatrical performances.
Three trails — ranging in length from the 0.2-mile Blue Hole Trail to the 1.7-mile Council of Trees Trail — meander through the park. The latter takes you past an overlook tower.
To examine more about the park and its rich history, you'll want to allot time to check out the park museum with exhibits on the preremoval Cherokee, the Trail of Tears, Cherokee art and more. The visitor center is also where you can pick up souvenirs at the gift shop.
In addition to regular ranger-led activities such as talks on Cherokee home life during the early 1800s and hikes to learn about the plants and animals that call Red Clay home, the park will be hosting the Cherokee Cultural Celebration Nov. 12–13.
"This event is made up of all Cherokee citizens who come to Red Clay to demonstrate their art, music, storytelling and dance," Medley says. "This is an educational event so that our visitors can better understand the Cherokee culture through their eyes. We encourage everyone to come out and join us."
The cost to attend is an affordable $5 per vehicle.
When asked what she wished more people knew about the park, Medley says, "The Cherokee People are still here. Through their persistence and perseverance, they are a thriving nation today."