A historical look at the changes in our mobility
Before the airplane, car, railroad and steamboat, there was the stagecoach. From the 1790s until about the 1850s, horse- drawn stagecoaches were the most common way to get from one part of Tennessee to another. Like buses, trains and airplanes, stagecoaches had scheduled routes and stops. Stops evolved into inns where people could eat and rest and where the coach would get a fresh set of horses.
Early stagecoach operators also carried the mail. This partnering of U.S. mail with passenger service meant that trips didn't always take the direct route. It also meant that people would share the ride with bags of letters, boxes and even furniture.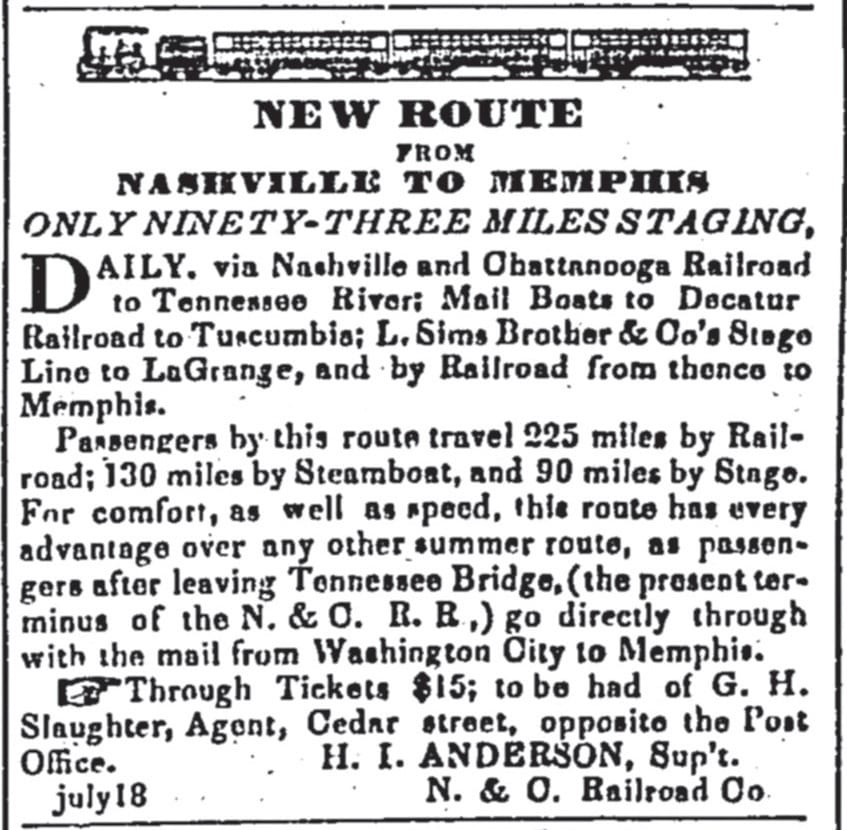 By all accounts, stagecoach travel was unpleasant and uncomfortable. Traveling around five miles an hour, trips that take three hours by car today might have taken three days by stagecoach in 1840. Passengers were packed into tiny spaces, bouncing along roads that were muddy in the winter and spring and dusty in the summer and fall.
What happened when passengers had to use the bathroom? What happened when they got sick along the way? Best not to think about it.
Stagecoach travel could also be dangerous, especially when going up and down mountains or crossing flooded rivers. In 1823, a stagecoach tried to cross flooded Mill Creek in Nashville when one of the horses fell and was drowned. Driver, passengers and cargo were washed downstream for about half a mile when a 14-year-old boy named William Osmar jumped in and saved the driver and mail bags.
Tennessee's first stagecoach road went from Abingdon, Virginia, to Knoxville via Blountville, Kingsport, Rogersville and Rutledge. Most of East Tennessee's early settlers migrated to Tennessee using this road. Stagecoaches that traveled along it brought mail, news papers, goods and other commodities to and from Knoxville. Along this route today, there are still some stagecoach inns such as Blountville's Old Deery Inn, Kingsport's Netherland Inn and Rogersville's Hale Springs Inn.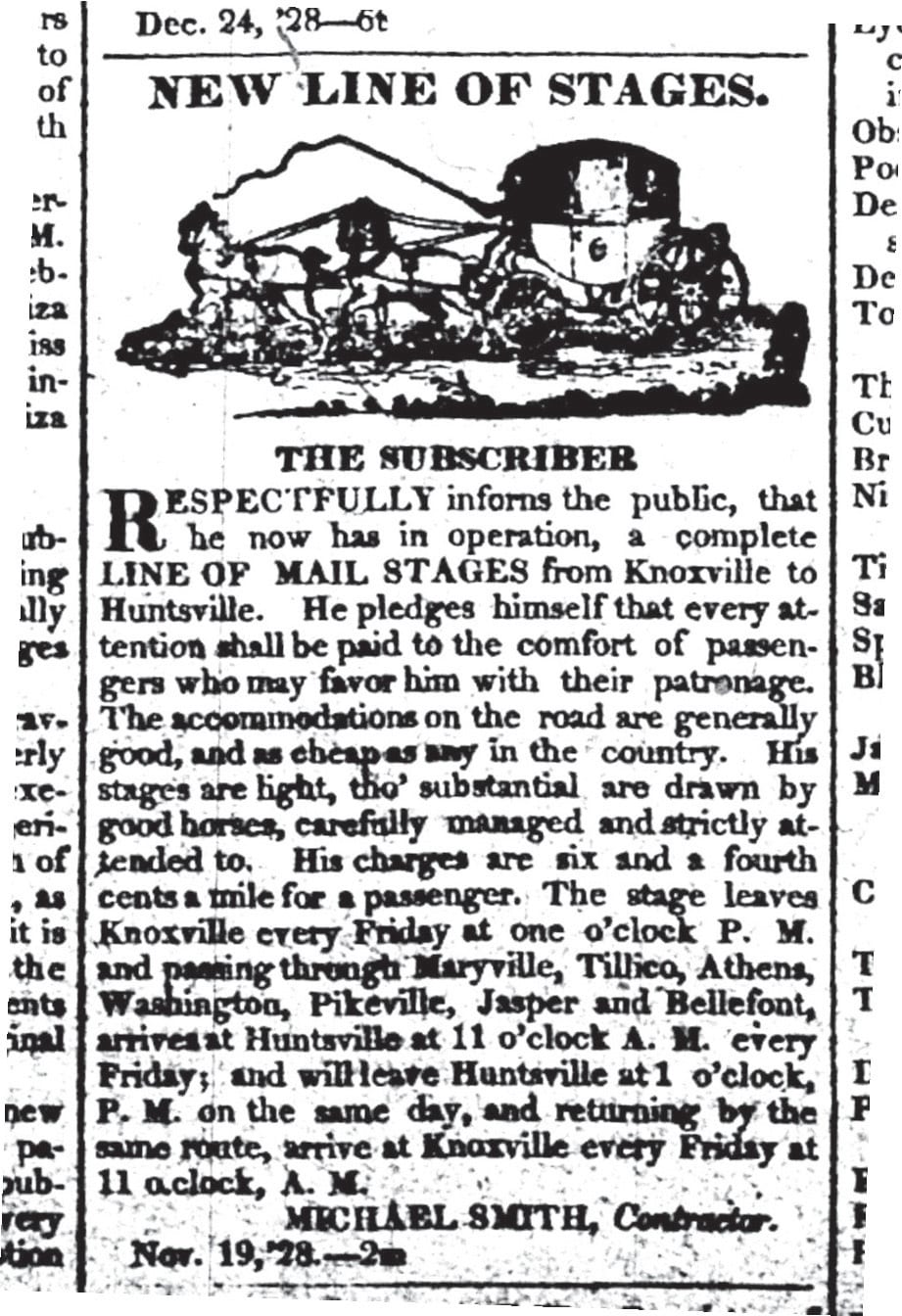 When settlers first migrated to Middle Tennessee in the 1780s, there wasn't much of a road across the Cumberland Plateau, which was still recognized as Cherokee Indian territory. Families who migrated west took flatboats down the Tennessee River or traveled by land to Kingston where they waited for soldiers to escort them across the plateau. By the mid-1790s, there was a safe, decent road across the Cumberland Plateau. This route became a stagecoach thoroughfare with stops along the way such as Rock House (which still exists) near Sparta.
From newspaper ads, here are some points I've learned about the evolution of Tennessee's stagecoach routes:
In 1817, it took nearly four days to get from Nashville to Knoxville. The stagecoach left Nashville on Friday at 2 in the afternoon and arrived in Knoxville Tuesday at 10 a.m.
It took about 21 hours to get from Nashville to McMinnville in 1824. The stagecoach left Nashville three times a week, departing at 1 p.m. and arriving the next morning.
In 1829, Knoxville had a weekly stagecoach to Huntsville, Alabama. The journey took 22 hours and passed through Maryville, Tellico, Athens, Washington (in Rhea County, where it crossed the Tennessee River), Pikeville, Jasper and Bellefonte, Alabama.
Speaking of Knoxville, there was an alternative stagecoach route that connected the city to Virginia. In the early 1830s, this coach left Knoxville twice a week and passed through Dandridge, Newport, Greeneville, Jonesborough, Elizabethton and Shown's Crossroads (near present-day Mountain City). From there, passengers could take a different coach to points east and north such as Washington D.C.
There was a thrice-weekly mail coach between Nashville and Memphis in 1830. Leaving Nashville at 1 a.m., it passed through Charlotte, Reynoldsburg (in Humphreys County), Huntingdon, Jackson, Bolivar, Sommerville and Raleigh — arriving in Memphis three and a half days later. Middle-of-the-night departure times weren't unheard of; in 1846, a daily stagecoach left Nashville for Columbia at 1 a.m.
In 1833, Robert Jetton claimed that his coaches made it all the way from Nashville to Huntsville on the same day (passing through Murfreesboro, Shelbyville and Fayetteville en route).
The city of Chattanooga was not officially named until 1839. So I was interested to see that, a year before it was named, a stagecoach route from Murfreesboro to Athens, Georgia, passed through "Chatanooga" — spelled with one "T." R.A. Ramsey, owner of the coach, said that Chatanooga was "destined shortly to be the great emporium of East Tennessee." This may have been the first time the name of Tennessee's now-fourth-largest city appeared in newspapers.
Five years later, operators of the Knoxville-to-Nashville stagecoach boasted that their coach could make the trip in only 50 hours. They said their stagecoaches were made in Troy, New York, which was then known for making great stagecoaches. Also, "the accommodations on the road are believed to be better than they ever were before, and are the best which can be procured," the ads claimed.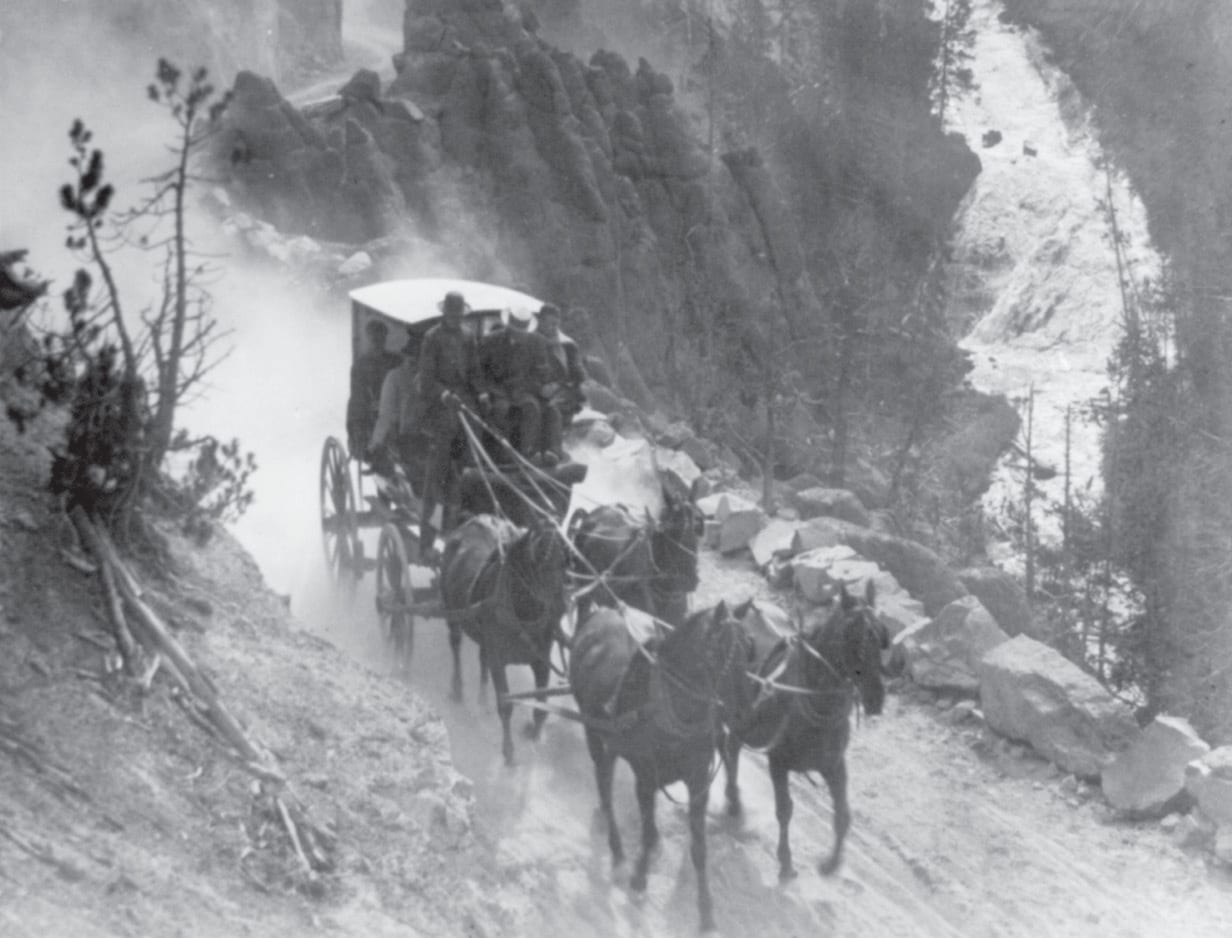 In 1850, the Southwestern Stage station in Nashville was the closest thing to Grand Central Station Tennessee had at the time. Coaches left as early as 4 a.m. and as late as 8 p.m. with regular service to Memphis, Knoxville and Chattanooga; Louisville, Kentucky; and Huntsville and Tuscumbia in Alabama.
It was about that time that railroads came to Tennessee, reducing dramatically the time it took to travel from one place to another and wiping out most coach line services in the process. With the arrival of railroads, stagecoach services only remained to connect those places where railroads didn't go — like communities on the Cumberland Plateau.
However, while railroads were being built, there were times when long journeys required multiple legs. But rather than "plane, train and automobile," these journeys might be better described as "train, boat and stagecoach." In 1853, the trip from Nashville to Memphis was, shall we say, quite the adventure. First you took a railroad from Nashville to Chattanooga. Then you took a steamboat from Chattanooga to Tuscumbia — the boat dodging barriers to navigation such as the Suck and the Boiling Pot en route. Then you took a stagecoach from Tuscumbia to LaGrange. Finally, you took the railroad from LaGrange to Memphis.
All for only $15! Think of that the next time you want to complain when your Uber ride costs $30 or more.