Meeman-Shelby Forest State Park is a popular getaway for locals and tourists alike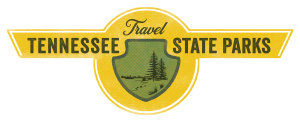 Located only 13 miles north of the hustle and bustle of Memphis, the relaxed outdoor playground of Meeman-Shelby Forest State Park near Millington can feel like another world entirely. Whether you're a visitor to West Tennessee or a local, the park offers more than 12,500 acres in which to indulge your senses with the sights, sounds and scents of nature.
"It's a great getaway to rest and relax," says Park Manager James Wilkinson, as even first-time local visitors have found out. "They keep coming back."
In fact, like many other parks across the state, Meeman-Shelby Forest has seen a big increase in visitors over the past couple of years. Last year there was an increase of about 130,000 annual visitors when compared to the average yearly visitation of the previous three years.
The park's proximity to the Mississippi River creates the atmosphere of river bottomland filled with tupelo and bald cypress swamps as well as hardwood forests that provide lots of opportunities for fresh-air recreation. Park facilities sit atop one of the Chickasaw Bluffs, high ground above the river's floodplain that has its origin in the Pleistocene era — otherwise known as the Ice Age — as windblown silt that settled atop the floodplain formed in an earlier time period.
So what should you put on your itinerary while visiting? It depends on what you enjoy and the time you have available.
Hiking, running and biking
As expected of a park with so much forested acreage, there are numerous trails to enjoy. More than 20 miles of trails cater to hikers or are multiuse, which means sharing with bicycles or even horseback riders. All are natural surface except the bicycle trail, which is paved, and the trails range in difficulty from easy to moderate. The bike trail is 5 miles long, and the other trails range from the 3.5-mile-long Woodland Trail to the 8.5 miles along the Horse/Multiuse Trail that can be used by both hikers and horseback riders. If you want to do the latter, you'll have to bring your own horse because the park does not have a horse rental concession. Whether you take to this trail via foot or hoof, you'll be able to enjoy the views of Poplar Tree Lake as you progress along the bluff. Note, though, that this trail does close for inclement weather or wet conditions.
Wilkinson says the park is also popular with runners, and several races are held there throughout the year.
Boating, paddling and fishing
If water recreation is more to your liking, you'll have ample opportunities to enjoy yourself at Meeman-Shelby Forest. Whether you bring your own boat or rent a rowboat from the park, if you take to the park's lakes, you can enjoy your day in the outdoors from a different perspective. Personal boats with electric motors are allowed on both lakes, but boats with gasoline motors are only allowed on Poplar Tree Lake at no-wake speed.
If paddling is more your speed, you can enjoy a day of canoeing or kayaking on Poplar Tree Lake. The park also rents canoes, kayaks, tandem kayaks, paddleboards and pedal boats. If you bring your own canoe or kayak, there is a launch fee.
You may want to while away your day trying your luck catching bass, bluegill or catfish in either 32-acre Piersol Lake or the larger 100-acre Poplar Tree Lake.
In addition to watercraft rentals, you can also rent life jackets and purchase daily or annual fishing and watercraft permits.
Birding
The park's location along the Mississippi Flyway makes it excellent for birdwatchers. The flyway is the path that more than 300 species of birds use each year to travel back and forth between their breeding grounds in Canada and the northern United States and their winter homes along the Gulf Coast or all the way down in Central and South America. Some birds also call Meeman-Shelby home year-round. To date, more than 240 species of birds have been spotted in the park.
The Audubon Society designated the park an Important Bird Area in 2006, and it's easy to understand why. Even if you're a beginner birdwatcher, chances are you can at least note a few different types. So be sure to bring your camera and binoculars.
Disc golf
The park does not have a regular golf course, but you can try your hand at the 36-hole wooded disc golf course, which is split into two 18-hole courses. The park does not sell or rent what you'll need to play, but stores near the park reportedly do if you don't have the supplies on hand.
Picnicking and meeting facilities
If you're planning a gathering, the park offers six picnic shelters and pavilions for outdoor dining. These can be rented up to one year in advance and can accommodate between 30 and 100 people, depending on the shelter.
If you'd rather have your event or gathering indoors, park facilities include four different meeting rooms of varying sizes. Check with the park for rental rates and to make sure the room you want is available and whether there are any restrictions. Since the park is located in Shelby County, Wilkinson says it abides by whatever distancing and other guidelines the county uses to alleviate potential COVID-19 spread.
Other offerings
One really nice feature the park offers is a special viewing area for those who are colorblind. Meeman-Shelby Forest is one of five state parks that offer special viewfinders that alleviate red-green color blindness to allow colorblind visitors to enjoy a wider range of clear, vibrant color than they are used to. These viewfinders are located near the park's nature center. (The other four state parks with these special viewfinders are Chickasaw, Fall Creek Falls, South Cumberland and Standing Stone.)
Southwest Tennessee, with its proximity to the Mississippi River, has some of the most beautiful land in the Volunteer State.
A vacation or special day trip can live on in your memories through photos, videos and fun purchases from the gift shop located in the visitors' center. So if you find yourself in need of a T-shirt, toys for the little ones or even just a cold drink, peruse the offerings while picking up a park map at the beginning of your visit or to take home at the end of your stay.
Accommodations
If you want to stay for more than a day at Meeman-Shelby Forest, you have some in-park options. Along the shoreline of Poplar Tree Lake are six rustic but newly renovated cabins for rent. There are also 49 campsites in the campground that provide electric and water hookups, tables and grills as well as access to a bathhouse with hot showers and a dump station.
The Piersol Group Camp that can house up to 140 people is available between April and October for weekly rentals.
With regard to campfires, the park asks that you not bring in wood from outside the park unless it is heat-treated. This is because of the rising problem of invasive species such as the emerald ash borer beetle that are killing Tennessee's forests. You can either buy certified heat-treated wood outside the park or gather downed wood near your campsite.
Events
The park hosts a number of events, including naturalist-led paddles around the lakes or through the swamps. You can find an up-to-date listing on the park website.
Wilkinson, who has been with Meeman-Shelby Forest State Park since late 2003 and manager for the past 10 years, says that his favorite parts of being manager are working with the community and preservation efforts. "I like working with community leaders, organizations and kids in the schools," he says. "Some of the kids have never seen some of the animals like owls that live in the park."
One memorable interaction he's had during his time there was when the park provided camping facilities and special programming for a child and the child's family through the Make-A-Wish Foundation.
Also, he says that an important part of why he enjoys his job is "being a steward and taking care of this great resource for future generations."
---
Meeman-Shelby Forest State Park
For more information, visit tnstateparks.com/parks/meeman-shelby or call the park office at 901-876-5215. Also explore the park's profiles on Facebook and Instagram.