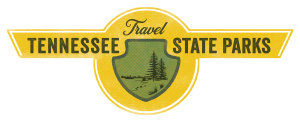 Houses are not technically living things, but when you delve into the history and stories attached to them, they can seem as though they are. That is especially true when the home has a long history, as is the case with Historic Rock Castle in Hendersonville. Middle Tennessee's oldest home dates back to 1784 and preserves a time in the state's history so different from the present that it's difficult to fathom.
Life on the frontier
Since Rock Castle became a state historic site in 1969, the story of the home and the Smith family has been shared with visitors. Daniel Smith, the builder of Rock Castle, surveyed and drew the first map of Tennessee. He nearly lost his life in what would eventually become the 16th state. The event was harrowing and makes it stunning that he still decided to move his family to the part of the frontier where he'd nearly lost his life.
"Daniel Smith came out to this frontier on several excursions before settling here in 1783," says Jess Gilbert, director of education and events for Rock Castle State Historic Site. "On one of these excursions, his party was attacked and scattered. He was shot in the chest and had to crawl his way, alone, several miles back to Mansker's Fort, where he very nearly died but was, fortunately, nursed back to health. He then went immediately back to his home in Virginia, gathered his wife and two children (then ages 8 and 3) and moved them to the remote location where he had been shot and almost killed. Just the courage and fortitude it would have taken to be willing to do that for the sake of building a new nation and a new legacy for your family — and for his wife to be willing to go with him! — are just staggering. When we give tours of the home, we try to tell its story in a way that encourages visitors to be immersed in the American experience at that time and in this specific place."
The Federal-style, limestone home housed Daniel Smith, wife Sarah and their children and then their descendants for nearly two centuries. Sarah Crosby Berry, Daniel Smith's great-granddaughter, was the one to sell the property to the state to be restored and preserved.
Like many who served in the Revolutionary War, Smith came West and settled on land grants he'd received for his military service. It was on these more than 3,100 acres beside Drakes Creek that the Smith family's story unfolded. But their story wasn't the only one attached to Rock Castle. Native Americans lived and hunted in the area well before settlers arrived from the East. The enslaved later toiled here. And after slavery ended, those working the fields became sharecroppers.
Today, Rock Castle's proximity to Nashville means it is surrounded by urbanization that Daniel and Sarah Smith couldn't have even imagined.
Sharing Rock Castle's rich history
The many aspects of Rock Castle's part in Tennessee history are shared in a variety of ways: through regular tours for visitors, school tours and special events. Children learn best about history when it's hands-on, so the Rock Castle staff engages students and preschoolers through Colonial activities such as writing with quills and playing 18th century games.
Rock Castle has also hosted many living history days over the years, but Gilbert says some changes are coming to those this year.
"We have reimagined our Living History Days and Folk N Bluegrass Fest events to occur on one weekend rather than being two separate events," Gilbert says. "For the past few years, our Sumner Harvest Living History Days have been on a Thursday and Friday in October, during the school day, so it was difficult for families or individuals without children to attend. This year we've renamed the event Rock Castle Living History Days and moved it to September to coincide with our Folk N Bluegrass Fest. We are extending the historical demonstrations on Thursday and Friday into Saturday morning, Sept. 10, so that families and the general public can also come and experience a Colonial re-enactment event at Rock Castle in the morning and then our Folk N Bluegrass Fest event in the afternoon and evening."
The living history demonstrations range from working with farm animals to fabric making to blacksmithing — all things that were vital to survival on the frontier.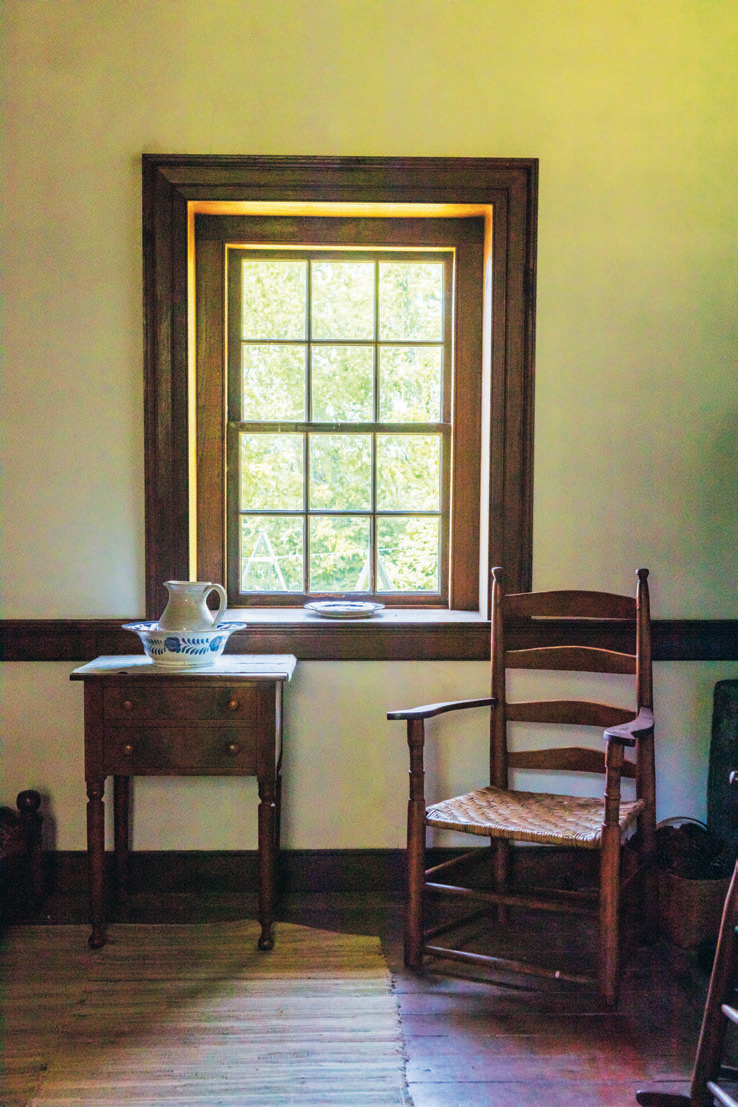 Rock Castle is also hosting six day camps this summer. During these camps — with pop culture themes such as "Fantasy Camp" and "American Girl Camp" — staff will also be sharing the history of Rock Castle.
Special events
In addition to these scheduled gatherings, Rock Castle is the beautiful backdrop for many other special events. Among them is the site's most popular, the Summer Songwriter Series, which occurs one weekend a month from May through August.
"We have several amazing musicians showcased at each event along with bounce houses and family yard games, food trucks and concessions," Gilbert says. "It makes for a super family-friendly evening on Old Hickory Lake!"
Among the most special events a person may have during their life is a wedding, and Rock Castle is a beautiful place to exchange vows — whether the backdrop is the home itself, the lake or the wooded areas of the property.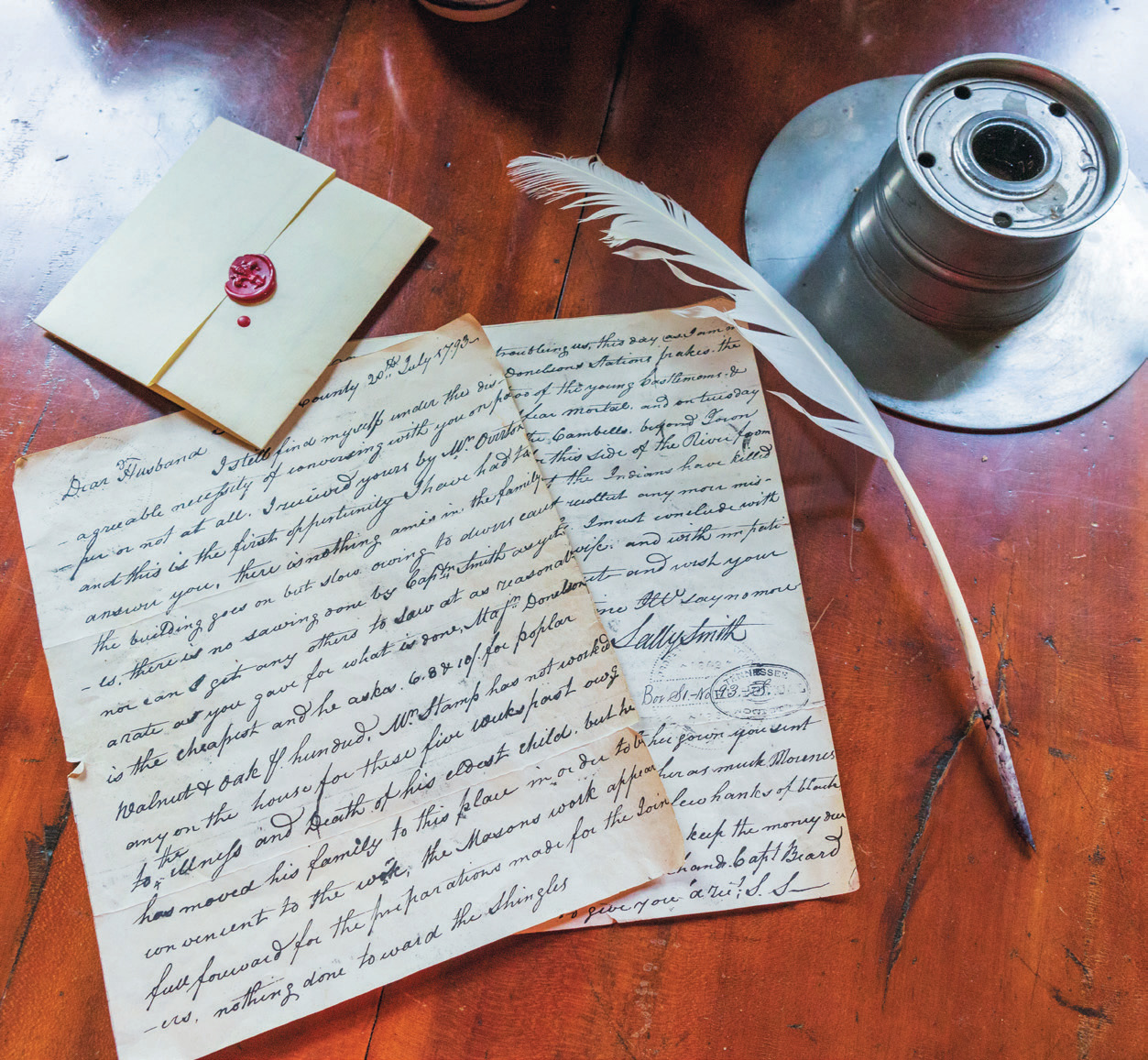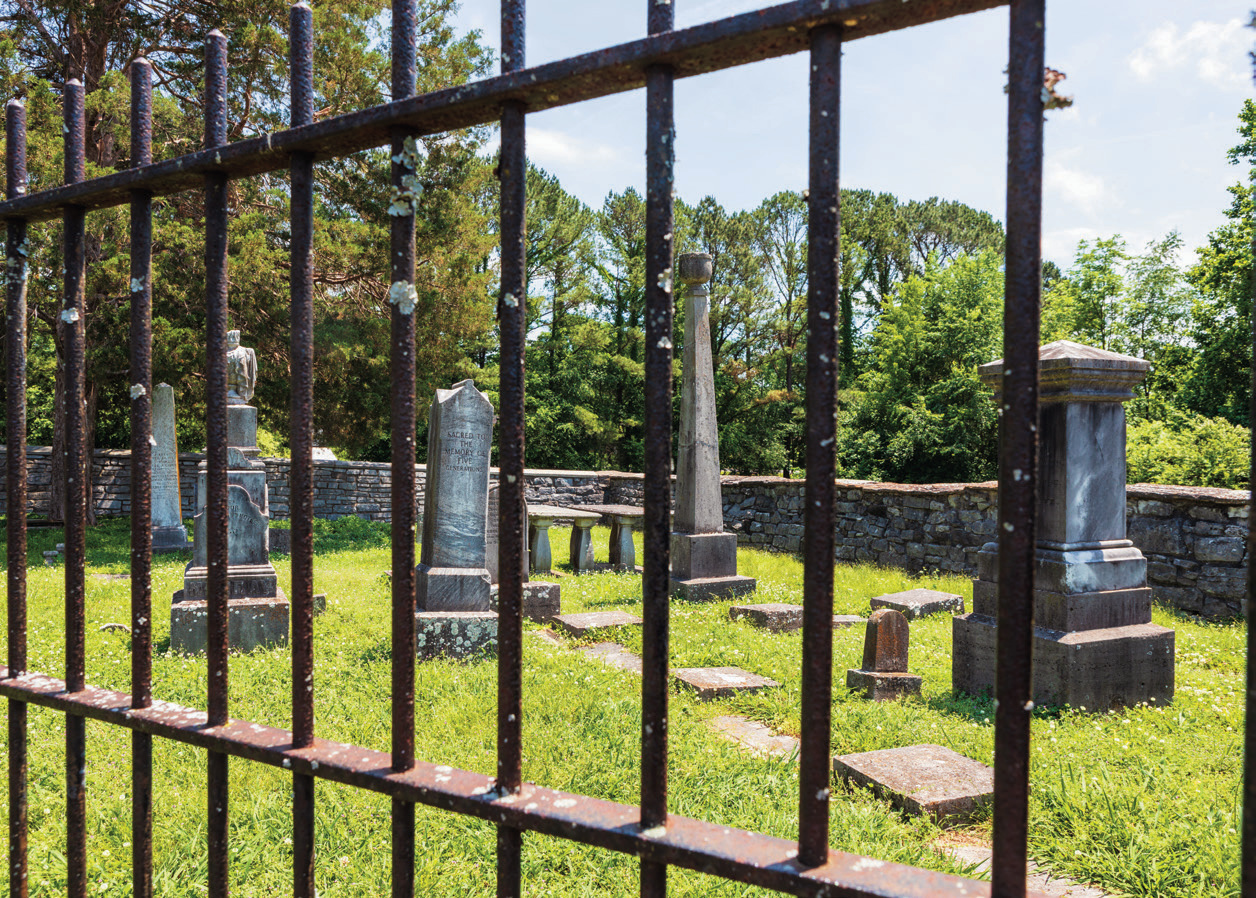 Counting the many weddings held at Rock Castle as well as special events and tours, the historic site sees between 50,000 and 60,000 visitors each year. Gilbert says the fact that the site offers more than the home itself has actually helped over the course of the pandemic during which many parts of the tourism industry that depended on indoor events suffered.
"We are fortunate to have an abundance of open outdoor space, so we were able to carry on with most of our events as usual while practicing social distancing, and they were all well attended," she says. "I think people were looking for more outdoor activities than usual, and so many events had been canceled, so it did bring out guests who had never visited Rock Castle before to see what it was all about. We're seeing a noticeable increase in visitation and private rentals like wed dings in 2022 as a result of reaching a whole new group of people during the pandemic who maybe would not have visited had they not been looking for strictly outdoor activities or events to replace others that were not able to take place. They came and visited and then spread the word. It's kind of a snowball effect."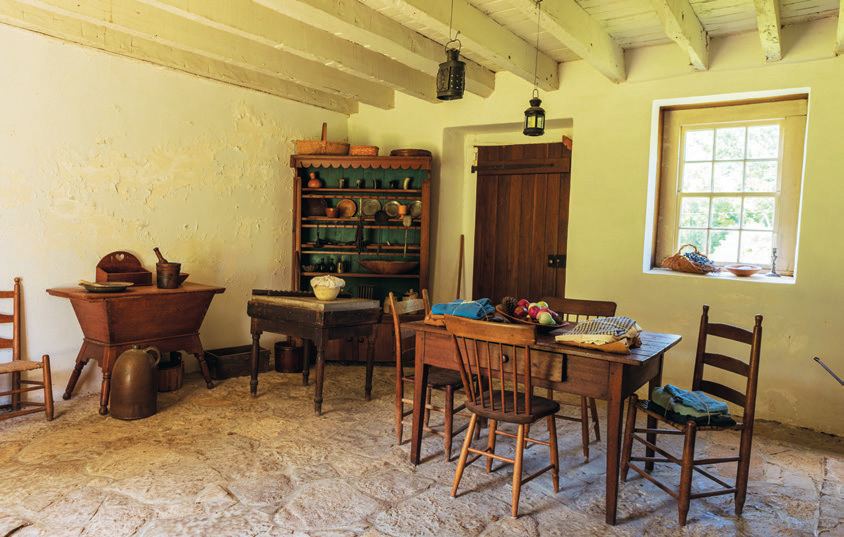 A place to cherish
Gilbert and her husband, Sam, who is Historic Rock Castle's executive director, are proof that one does not have to be born a Tennessean to love this site and its history. They moved to Tennessee from Fort Lauderdale, Florida, in 2006, and Sam joined the Rock Castle staff the following year.
"We fall into the category of the vast majority of our guests who weren't originally drawn to Rock Castle by the history, necessarily, but we immediately realized what a priceless hidden gem it is, and we want to draw as many people as we can into that community who cherishes it," she says. "We are story people around here, and Rock Castle has one that is guaranteed to draw you in and give you something significant to be a part of.
"One thing we always say at our events is that we want Rock Castle to feel like the backyard that everyone loves to gather in — the one where old friends meet new, weddings and graduations and class reunions are celebrated. And whether we are native Tennesseans or transplants (like so many of us are now), we can be a part of a community that treasures the deep roots that run here and that works together to preserve this legacy to be passed down long past our own time. It's a really incredible story to be a part of."