Have you ever wanted to look an ostrich in the eye from less than 2 feet away, touch the velvety soft nose of a camel or feed a carrot to a curious giraffe named Jackson? If so, then the Tennessee Safari Park needs to be on your short list of places to visit.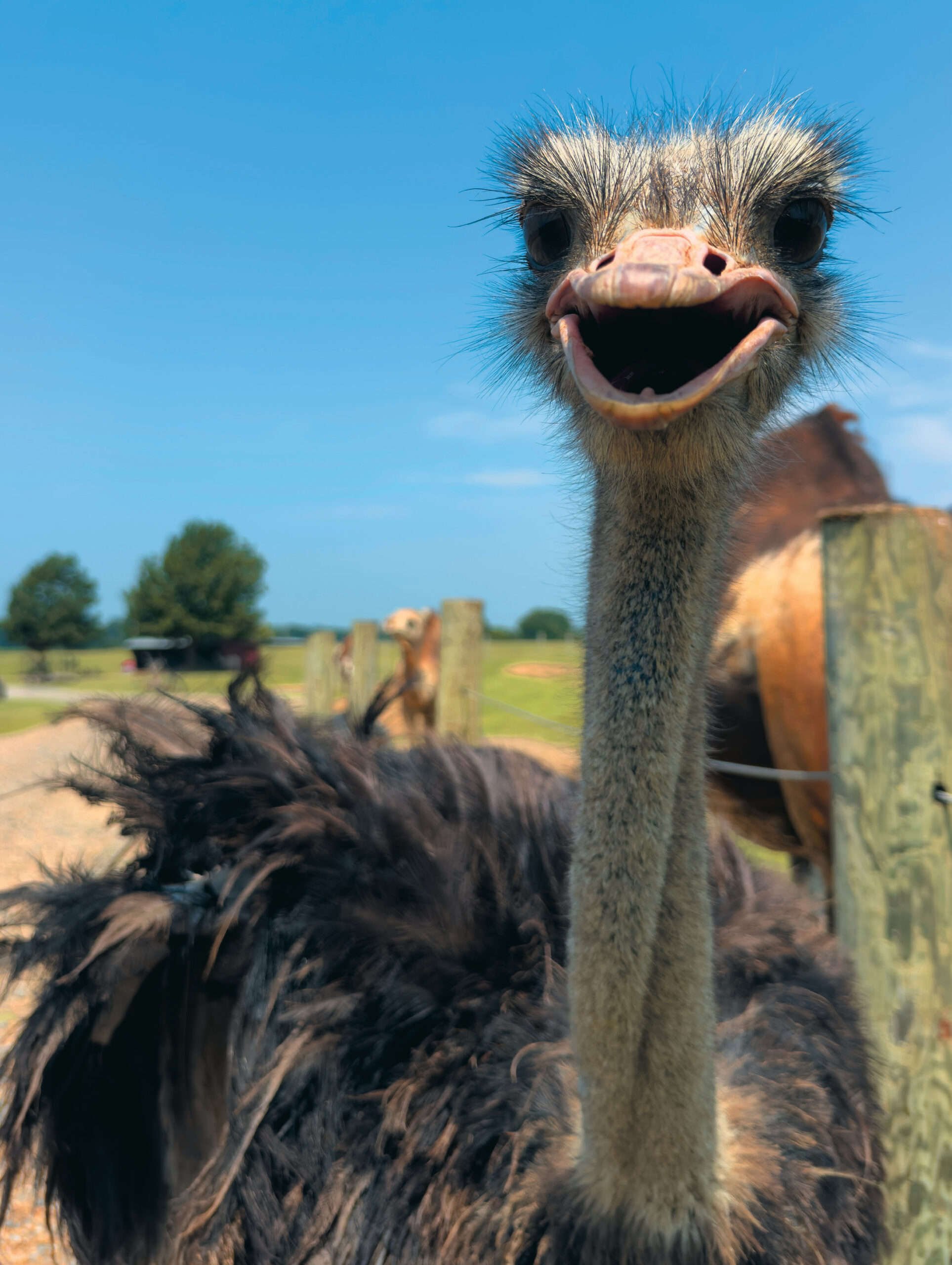 Located in West Tennessee on the Conley Family Century Farm in Alamo, the park gives visitors an up-close opportunity to have all three of these experiences and many more.
With more than 2,600 exotic animals and 250 acres to explore, most visitors begin by purchasing several buckets of feed for their own self-guided driving tour.
The road leads you through four distinct safari areas, each with an array of animals, including camels, ostriches, cranes, many varieties of deer and antelope, wildebeest, alpacas, buffalo, rhea and giraffes.
As you slowly drive through the farm at a speed limit of 5 miles per hour, you can stop anywhere on the road anytime. Animals will approach your vehicle, some out of curiosity but mostly in search of feed. Visitors are instructed to carefully hold the outside of the buckets, keeping fingers out of the way as animals feed. Only animals in the petting zoo may be fed and touched by hand.
The adventure begins as soon as you pull into the first drive-thru area and are welcomed by a menagerie of animals. Riding along with the Fowler family on a hot summer day in July, it was easy to see why the park is a favorite. As Beckett Fowler's dad, Brett, carefully drove through the park, Beckett's brother, Aaron, and sisters, Cadence and Paisley, all joined in the adventure.
"I want to go back to the Safari Park and feed them," says Beckett Fowler after his first visit. "They make me happy."
Seeing and feeding the animals up close seems to make everyone happy — especially Beckett, who is a patient at St. Jude Children's Research Hospital.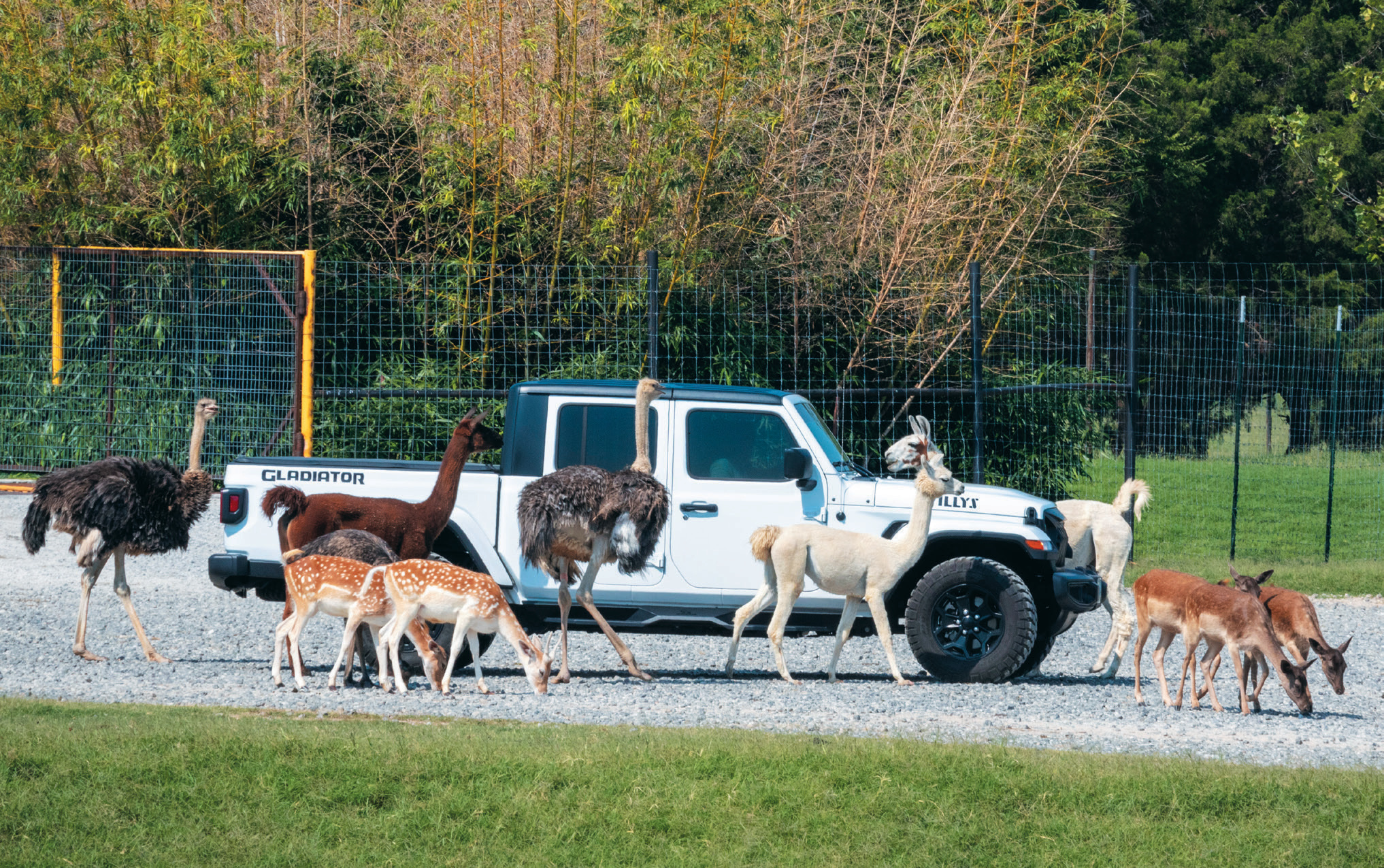 "The Safari Park was the perfect place to go to get a break from the treatments that Beckett has been going through," says his mother, Tammie Fowler. "The amount of laughs and memories we made while his brother and sisters were here for just a short time made the long trip from St. Jude definitely worth it!"
In addition to the drive-thru experience, guests can explore the 20-acre walk-thru area of the park to find more animals such as a wallaby, lemurs, Nigerian dwarf goats, giraffes and parakeets, to name a few.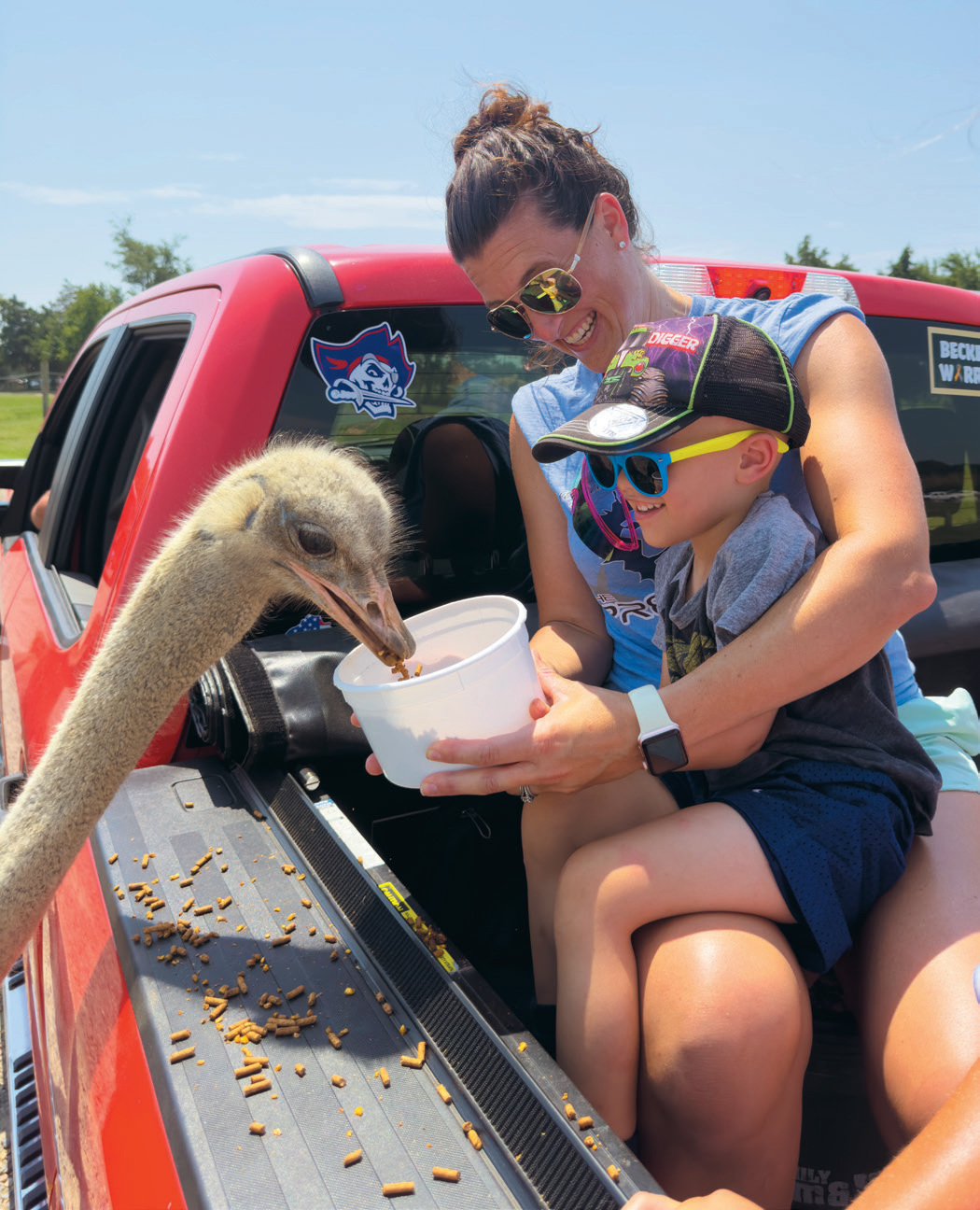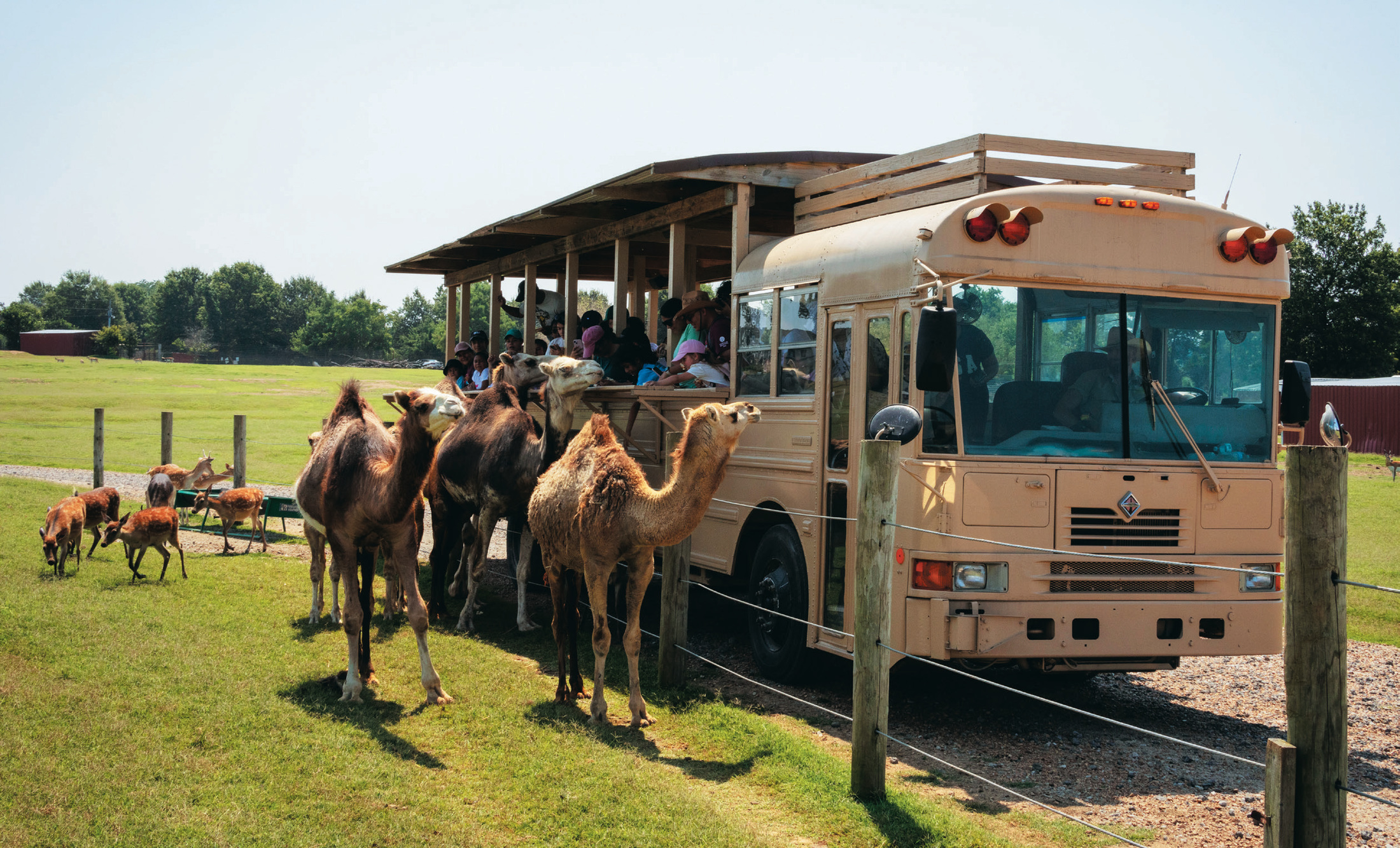 Having a fun family experience for everyone is one of the guiding principles at the park — as are wildlife conservation and education. Zoos and parks like this one are at the forefront of trying to keep many of these exotic breeds from the brink of extinction.
This family farm began in 1858. The land owned by Tolbert and Cornelia Conley was known as Hillcrest. For more than 100 years, the farm operated as a traditional Crockett County farm with cattle and row crops that included cotton and corn, according to Claude H. Conley II. His father, Claude M. Conley, began to transform the farm in the early 1960s.
As a child, about the same age that his grandkids are today, Claude Sr. had a couple of peacocks and a dream of running his own zoo someday.
"Dad started out in 1963 with his first buffalo, then got some elk and deer," says Claude H. Conley II. "He had the first privately held buffalo herd in Tennessee. Then as he added more and more, it became something like a petting zoo with zebras and antelope, things like that."
Today, the farm management is still a family affair. Claude Sr. and his sons, Claude H. and Jon Wesley Conley II, manage the park with several other family members, including Jon's wife, Whitney. They are the fifth generation of Conleys to do so, and they hope to pass it on to their children.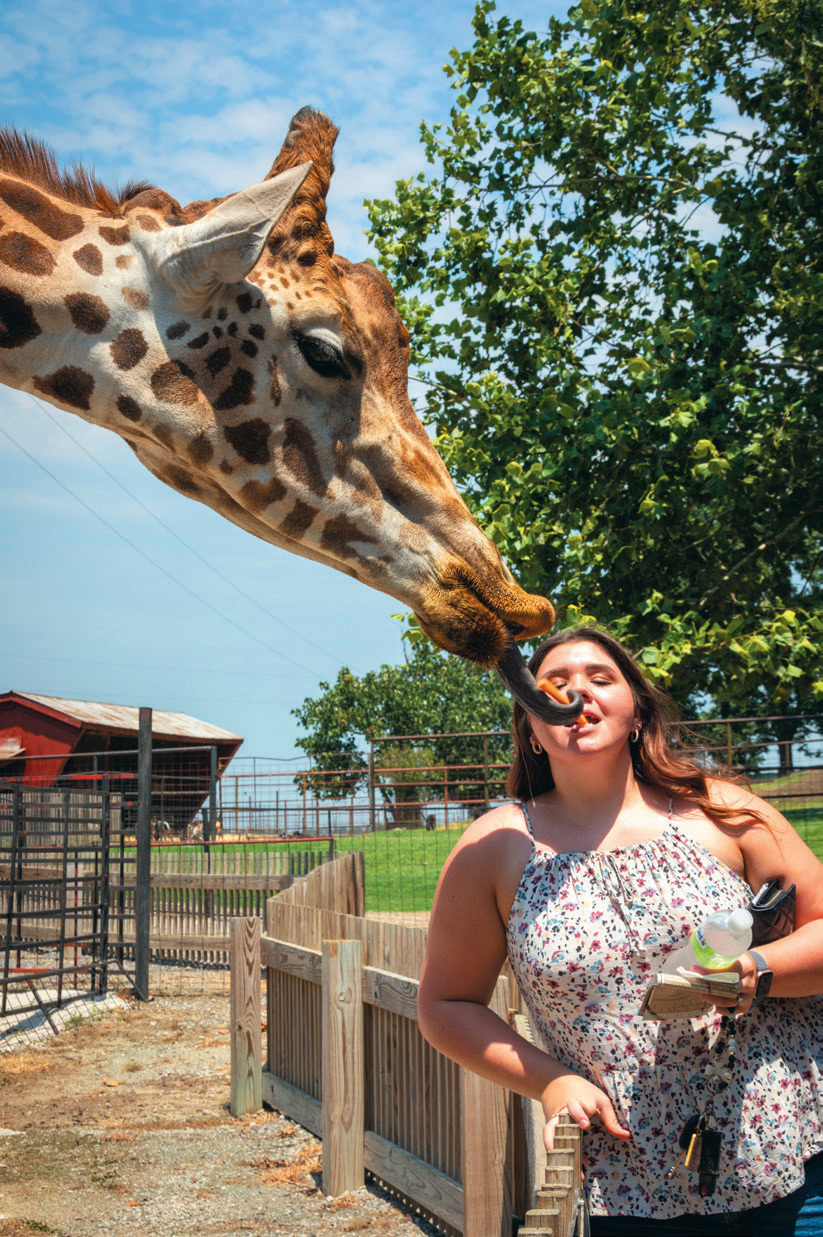 "My boys, Claude H. III and Caleb, and my brother's girls, Ava and Sophia, are the sixth generation to grow up here," says Claude H., a Gibson Electric Membership Corporation member.
The Tennessee Safari Park opened in 2007 with a more limited drive-thru experience. "We had about 2,500 people come through that first year," says Claude H. "By 2020, with COVID, we had about 500,000."
Today, visitors' experiences include the safari drive-thru, a walk-thru petting zoo, aviary and even a new drive-in theatre. Other park amenities include restrooms, snacks and drinks, a gift shop and a picnic area.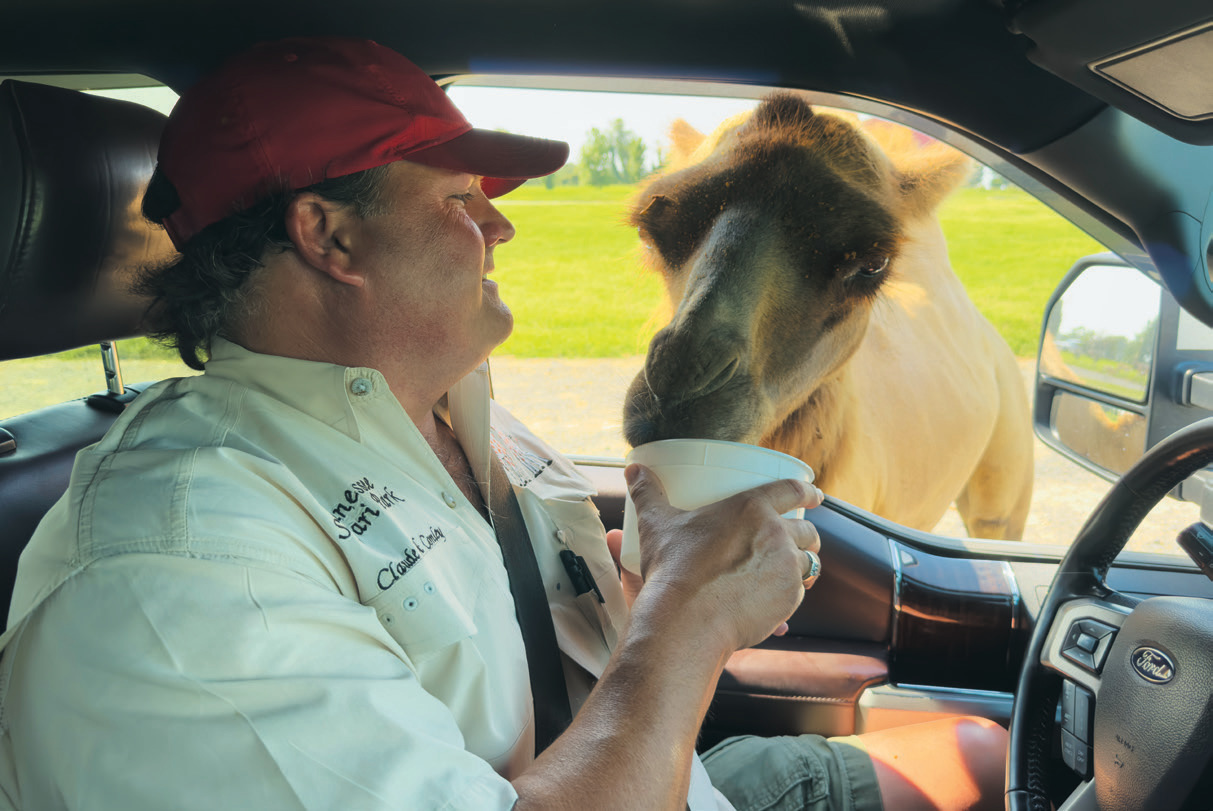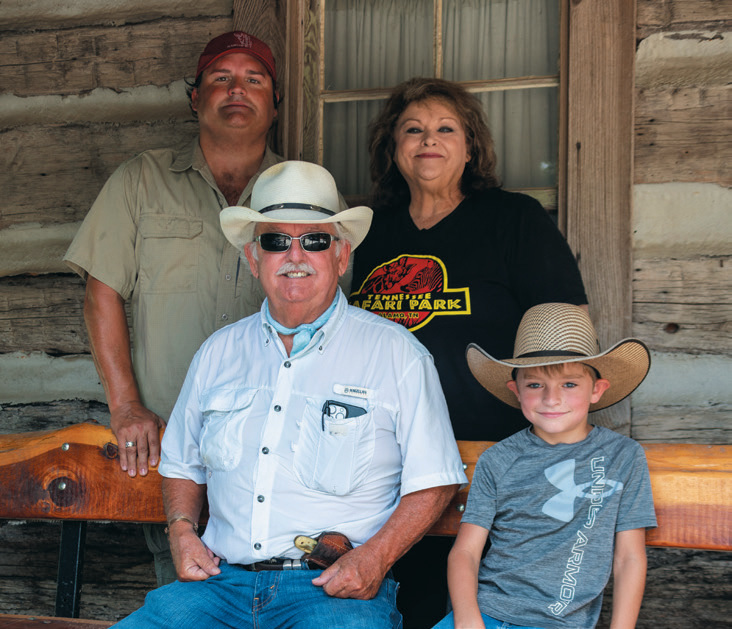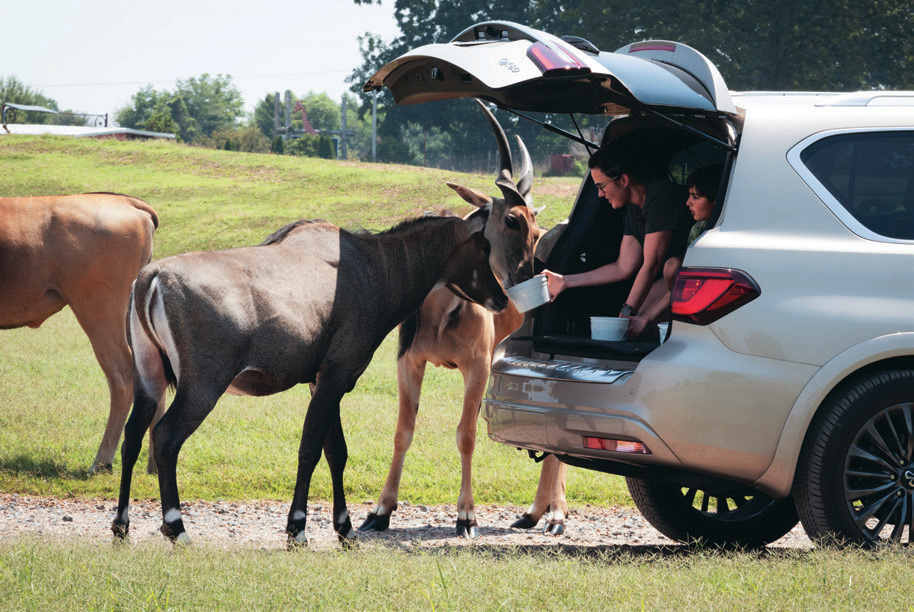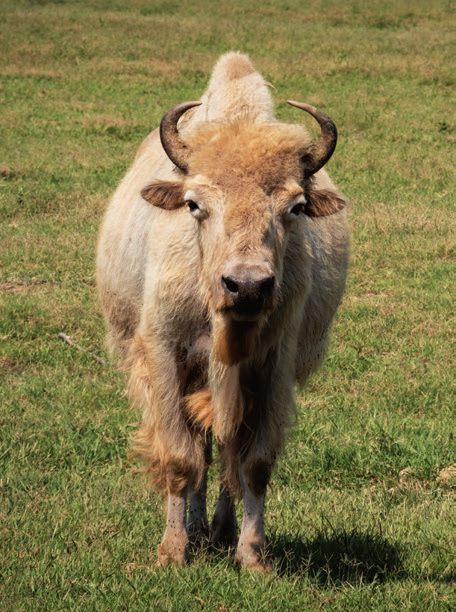 The Tennessee Safari Drive-In Theatre is open seasonally with concessions. The 40-by-60-foot screen is near the gift shop. Movies will begin again in October on Friday and Saturday nights. Movie listings can be found by following the Tennessee Safari Drive-In Theatre Facebook page.
The park is solely funded through sales of tickets, which are $24 for adults and $16 for children. "We don't receive any tax dollars, donations or outside funding," explains Claude H. "None of it would be possible without our park visitors. Our feed bill alone is over $1 million a year."
"We hope each visitor leaves here with a better sense of how special these animals are and that they have enjoyed the opportunity to see them up close," says Claude H. Conley II.