Fly General Store, located along the Natchez Trace in Santa Fe (pronounced 'fee'), will have you stepping back in time
Wilson Fly pauses for a moment from telling a story to wave at a neighbor passing by in his truck. The brown paint is all but worn off the slats of the wooden bench he's sitting on. It's seen many years on the front porch of the Fly General Store near Santa Fe.
As he rests in the shade on a warm afternoon, Wilson reminisces about times gone by. These small farming communities have seen their share of booms and busts. They've sent soldiers to fight in nearly every war since the Civil War. They've survived the Great Depression, flooding and an exodus of young people moving to cities for better jobs.
Wilson has spent his life in and around the store, which is just north of Santa Fe. Named for his family, the town of Fly is still his home. He doesn't have a long commute to work; his modest farmhouse is right next door to his family's business. His father, B.G. Fly, purchased the store in the 1950s.
Once a hub of activity, the general store represented a vital link to supplies. Nearly every neighbor in the community headed to the store to buy their sundries. Among other items that have stocked the wooden shelves and bins through the years include fresh vegetables, canned goods, other groceries, candies and sweets (since the time when chocolate bars and Tootsie Rolls first came out), penny nails, mousetraps and even twists of chewing tobacco.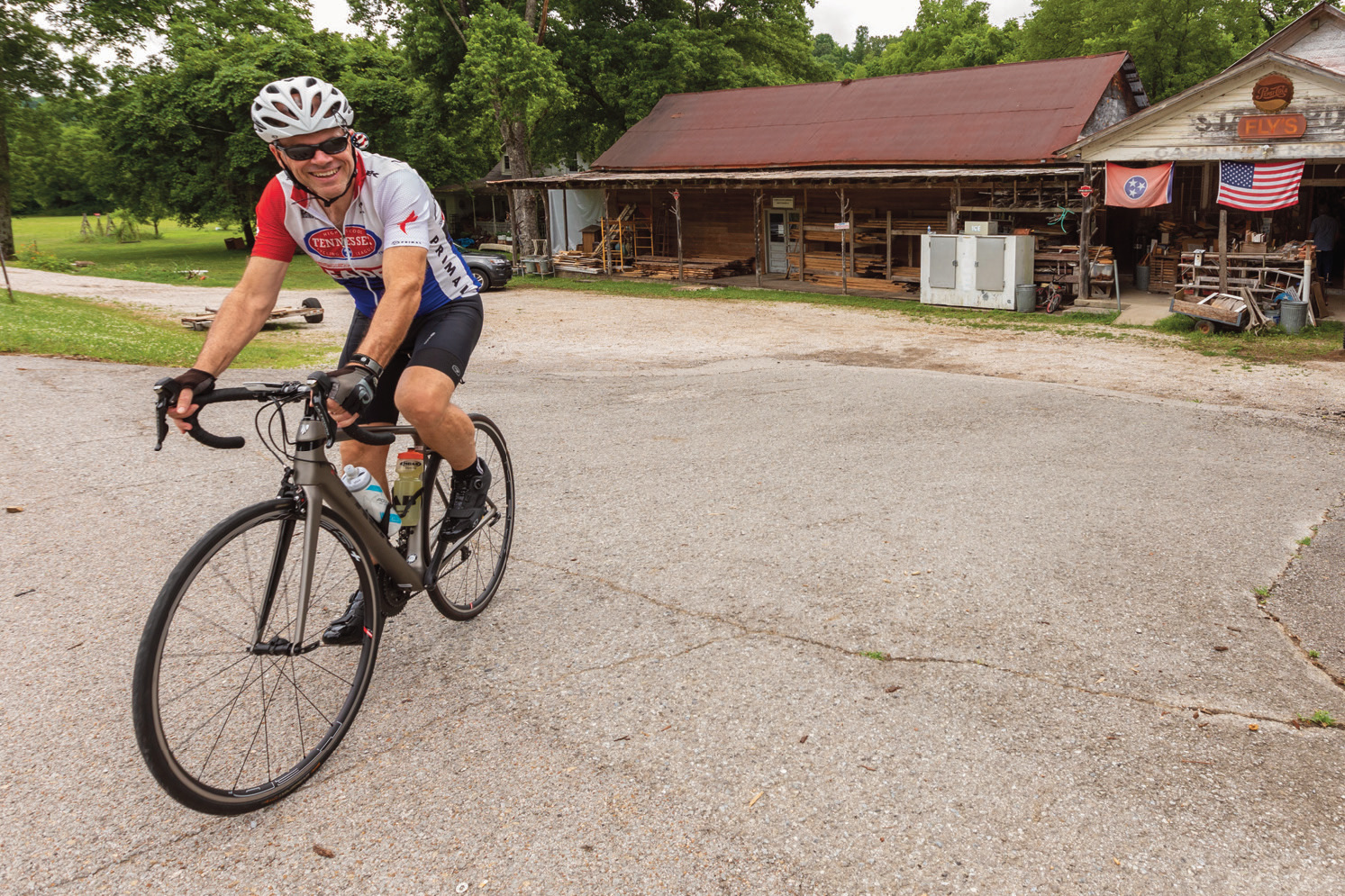 Electricity came to the area in 1941, and the store was hooked up to Duck River Electric Membership Corporation lines, making refrigeration and electric coolers realities.
Today, a large, vintage cheese slicer remains on the counter where it once cut wedges from wheels of aged Cheddar. Wilson still made bologna sandwiches for visitors up until a few years ago.
"Years ago, I worked with my dad some," he recalls. "He was always telling me, 'Take care of the customers, Wilson, and quit playing!'" he says with a grin, thinking back on his childhood antics. "'Cut the sandwich, and you can flirt with the girls later.' He always told me that."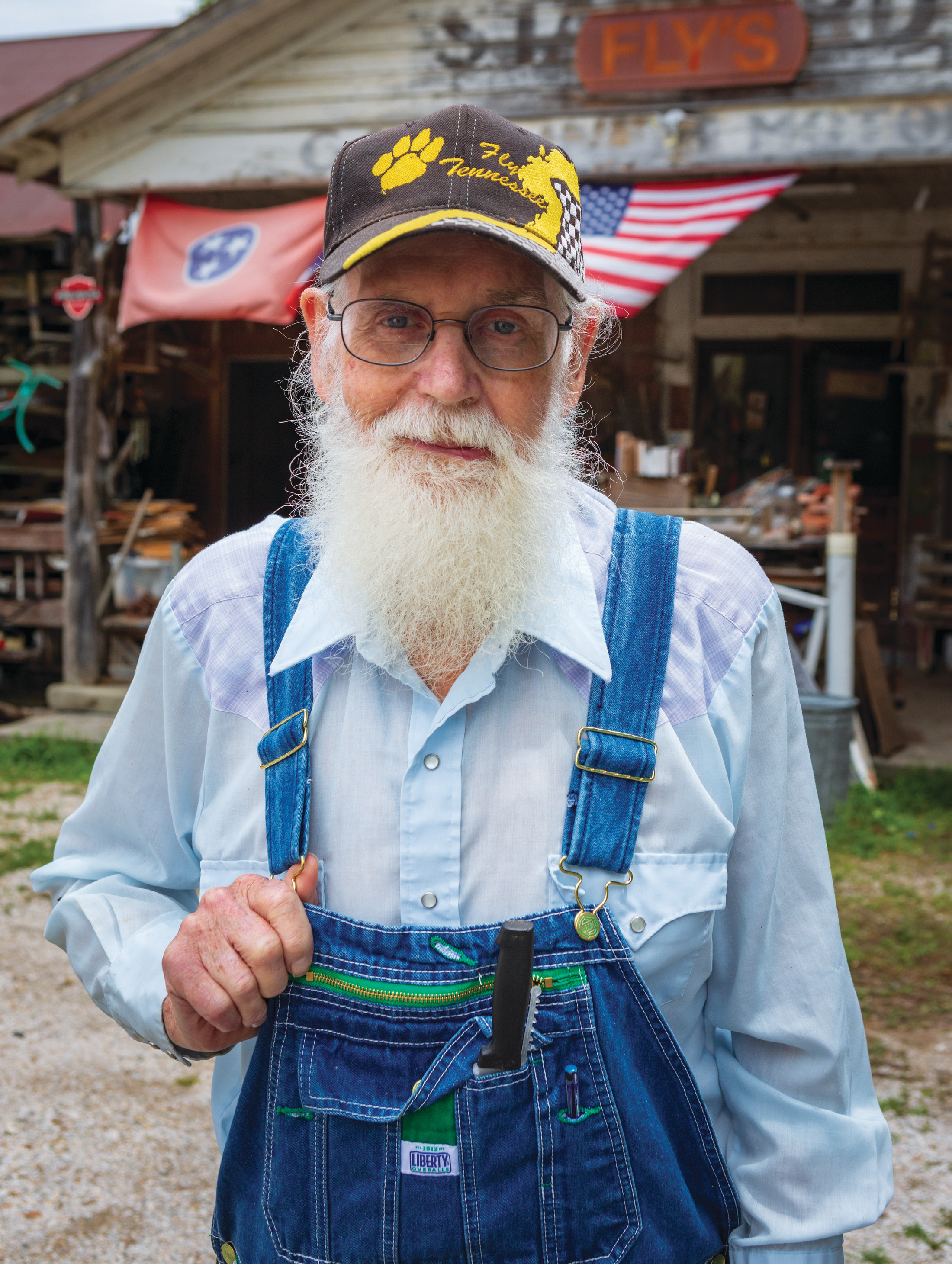 Though the regulars still include a few people who live nearby, Wilson says that on weekends he sees a new group of customers. "I'm on the regular bicycle route now," he explains. "If the weather is good, I'll have about 50 to 60 come by on the weekends."
The store sits just 2 miles off the Natchez Trace Parkway, a popular cycling route, and riders stop by the store to restock their water and sports drinks.
Wilson is quick to say that "the country stores ain't the same today as when I was growing up. Tourists come to see the country and stop for a soda or bottle of water and a snack. They like to take pictures of the store."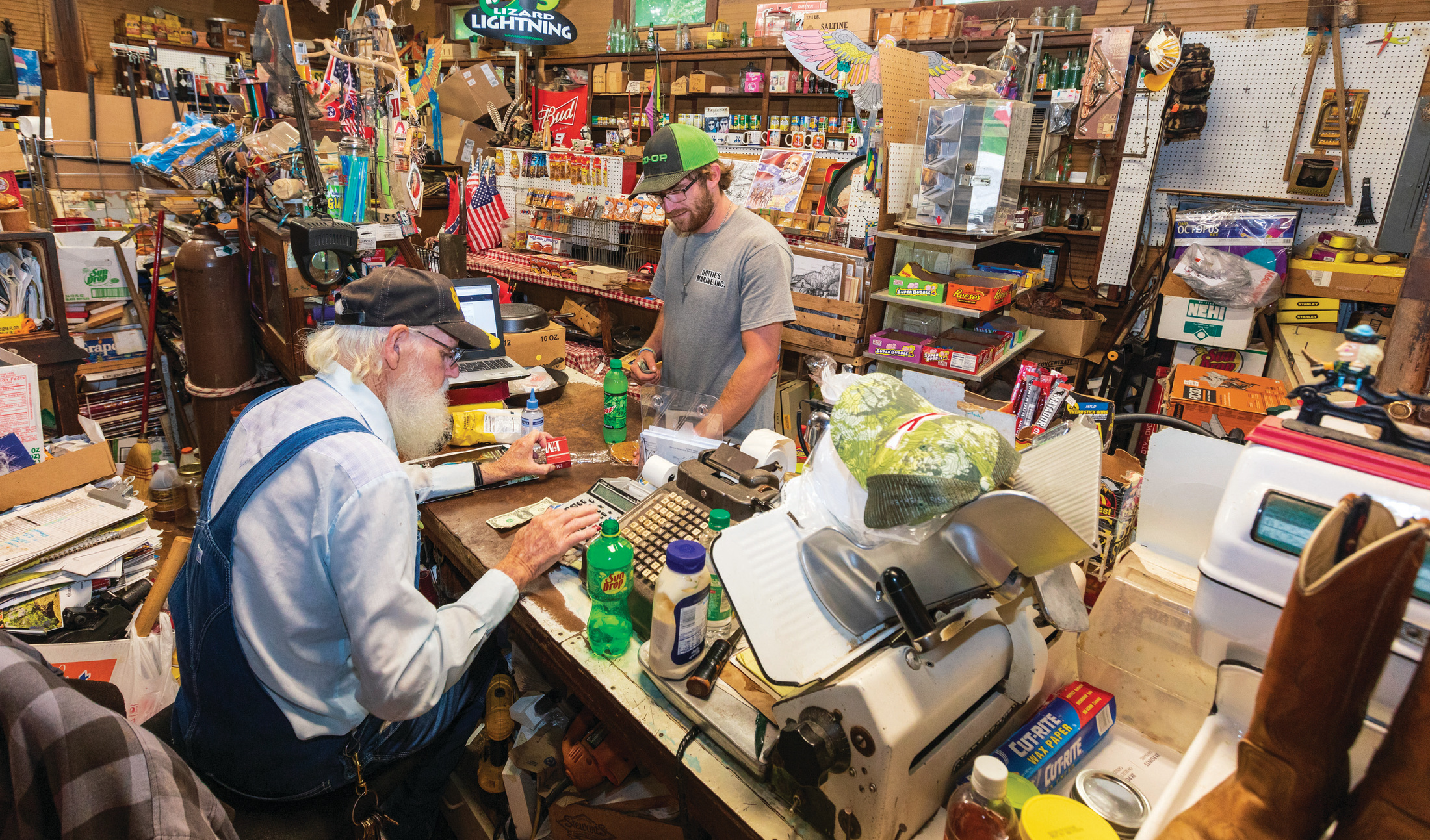 Today, the store's supplies are dwindling down to drinks and prepackaged snacks mixed in with decades worth of items that were popular at one time or another.
"I was raised in poverty, worked in poverty and went to school in poverty — and I never knew it," says Wilson. "That was a time when you helped your neighbor and didn't think a thing about it. You did what you had to do to make it. You had beans and cornbread with onions from the garden, and you had enough."
"People want to live here because of the country, but they work and shop in bigger towns," Wilson says.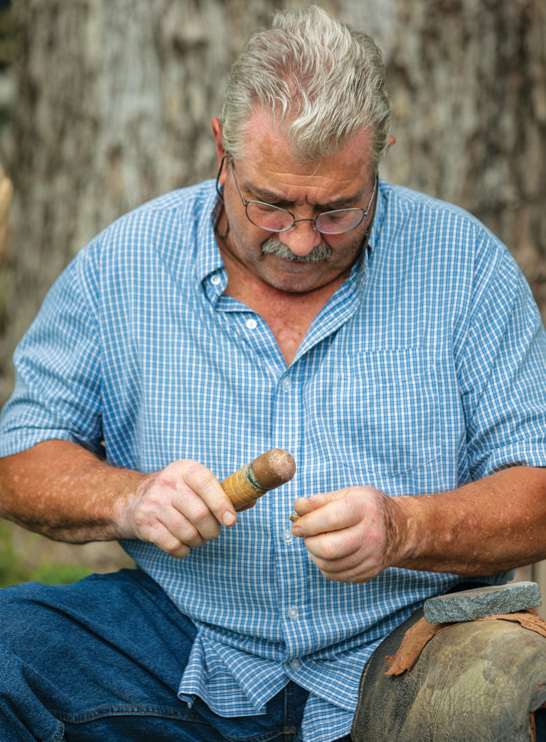 The Tennessee Department of Tourism has designated this area as the Discover Old Tennessee Trail. Following the route from Williamson to Maury County takes you through several historic areas to explore. It will take more than a day, though, to get the real flavor of towns like Franklin, Leiper's Fork, Mt. Pleasant, Columbia, Santa Fe and the Bethel community. If Sana Fe is your destination, you might also want to check out the nearby Santa Fe Diner and Papa Boudreaux's Cajun Cafe.
One weekend in July, the Fly General Store once again becomes the area's center of attention when it hosts its annual Fly Knap-In. Craftspeople from across the country will be there to "bang on rocks" as they display the traditional skills Native Americans once used to make arrow heads, knives and many other tools they needed for daily life.
The first thing you need to know if you plan to visit the area is that Santa Fe is pronounced "Santa Fee," not "Santa Fay." Locals will definitely know you aren't from around there if you ask about anything in "Santa Fay."
Though he is slowing down a bit with the effects of surviving polio as a child, Wilson opens the store just about every day, manning the counter and selling refreshments. He'll welcome every customer, old and new, as each walks through the door.
When asked how he still does it, his reply is simple: "I just get up every day and keep moving."
Santa Fe Knap-In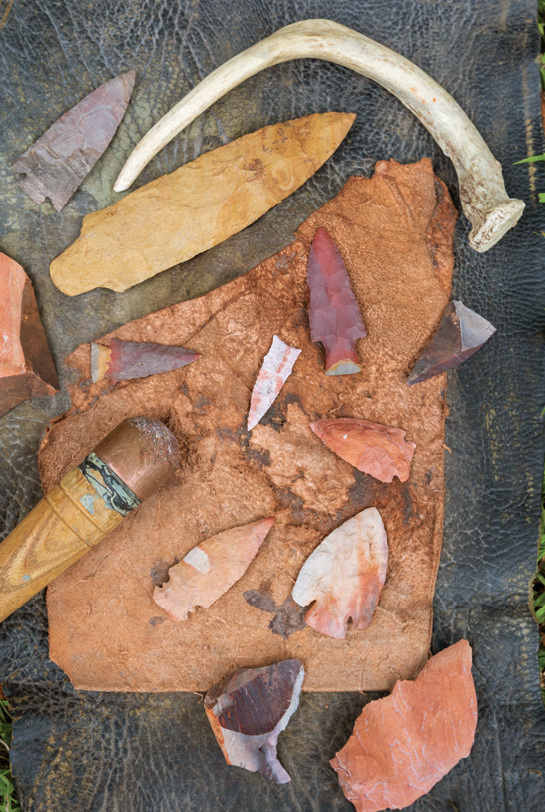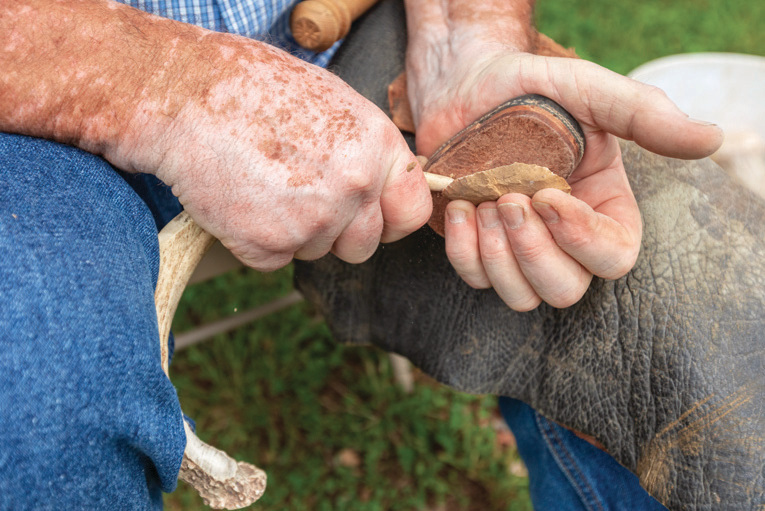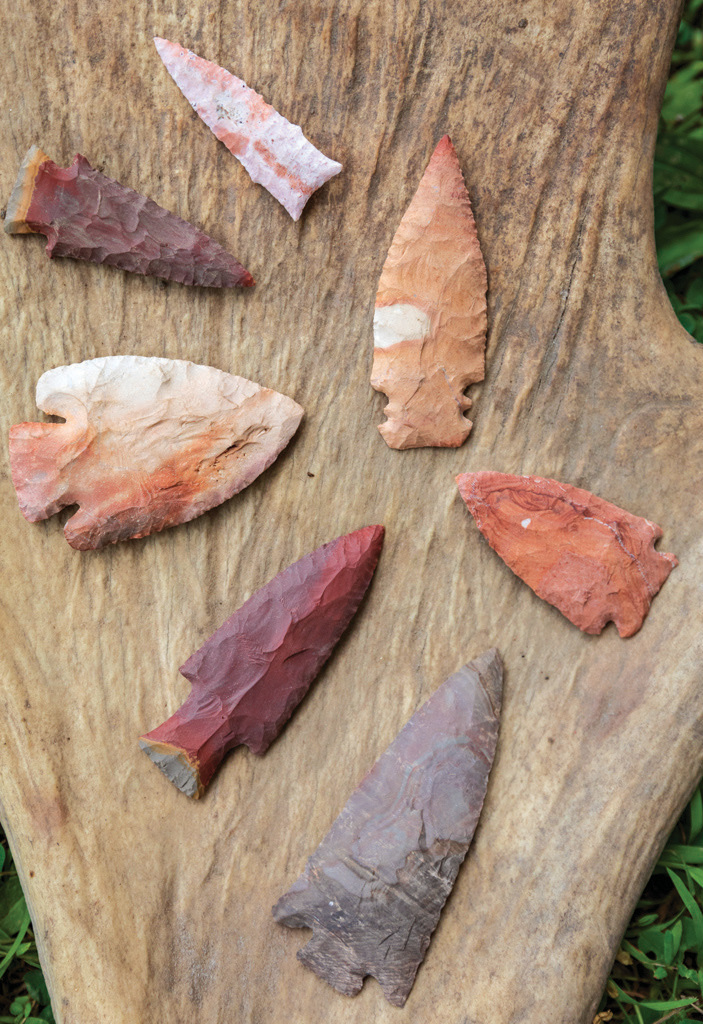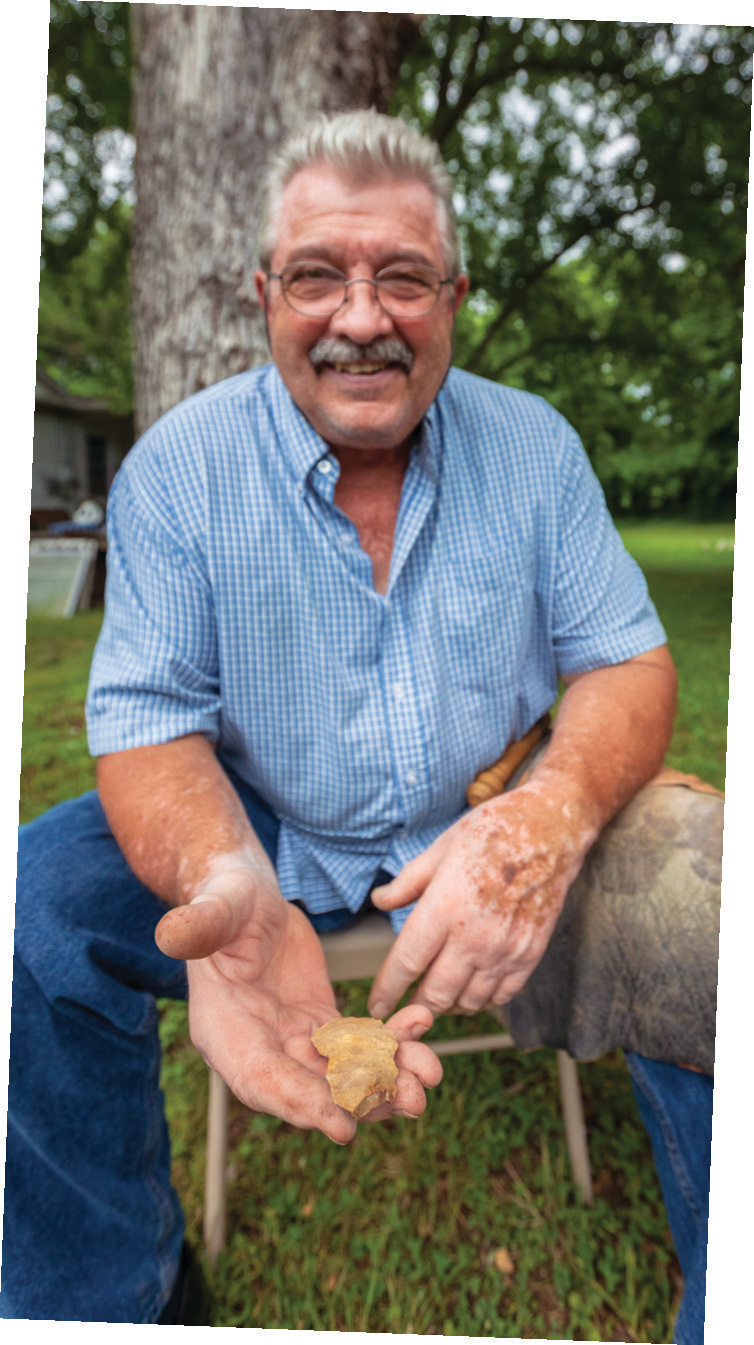 Knap-In — Save the Date! July 12–14
Come join the fun at Fly General Store during the Annual Knap-In. There will be arrowhead-making demonstrations, Native culture items like bows and arrows. Making an arrowhead requires a lot of practice in the art of breaking rocks. Come watch the craftsmen like Carl Vanderford, make arrowheads.
Several makers will be on hand. Demonstrations of the art are free to the public, and examples of finished products will be on display.
Knap-In at the Fly General Store
5661 Leipers Creek Road Santa Fe, TN 38482 Phone: 931-381-1488 flintknappers.com