Teaching our children the magic of gardens starts in the planting season.
You don't have to be an expert to engage your kids in backyard gardening. It's a great way for parents and kids to spend quality time outdoors — and see and eat the results of their work.
No matter your goal — to grow flowers, herbs and vegetables; have an activity to share together; learn about nature and the environment; or just break away from the pull of technology — gardening's many short- and long-term benefits can pay off with a bumper crop of fun and life lessons.
"Gardening together with your children has so many teachable moments that they won't forget," says George Kilgore, master gardener and retired University of Tennessee Extension director. "It's about connecting kids to their food and the rewards of hard work. With each step of the process — from planting to watering to harvesting — kids make a connection with their food that they may not have ever had."
Gardening introduces children to science, math, the environment, weather practicalities, nature and responsibility of caring for living things.
Growing Together
Whether you have a place for a backyard garden or need to start with containers on a deck or patio, gardening is a constantly unfolding hobby. Colorful catalogs and websites can provide the impetus for researching types of plants to grow and how to put the garden together.
"Starting small with young gardeners is important," says Kilgore. "You may want to start with just a single pot they choose and decorate so that it is their own. With some guidance, let them choose what plant to put in it, and help guide them on the feeding and care. As their interest and skills grow, expand the area that's theirs or guide them to help you throughout the entire garden all season long."
"It's exciting to create a sense of wonder with children as you plant seeds together," says Kathy Lovett, founder of Gardens on Green in Gainesville, Georgia. She and her husband, Lee, received the American Horticultural Society's Jane L. Taylor Award in 2016 for their work with children and youth gardening. "You can share the magic and a true scientific understanding of what happens to seeds that grow into plants and produce more seeds."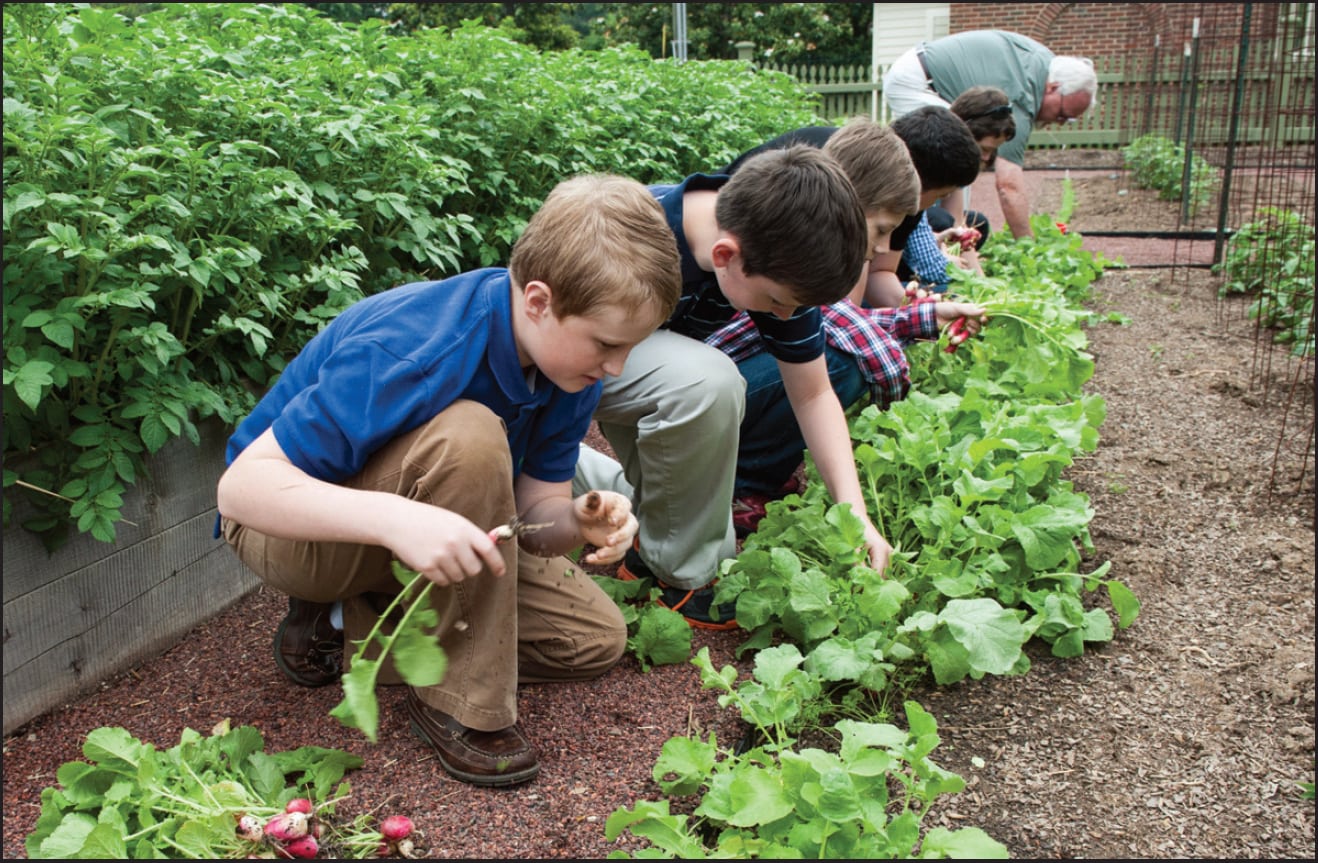 If you live in colder weather, start seeds indoors in cups on sunny windowsills. The seed packaging describes the planting depth, light and water requirements. Remember to turn the cups periodically so the plants will grow straight stems.
Stake out a sunny garden spot because most vegetables and many flowers require at least six hours of sunlight each day. Start with a small plot to keep it manageable, and select three or fewer crops for the first year. For container gardens, purchase larger pots with drainage holes, and use good-quality potting soil. Place your plants in a sunny place on your deck or patio.
"Gardening is a time to play outside and get your hands dirty," Lovett says. "Wear older clothes that can be thrown in the washer when you're finished. This is about having fun together, so don't worry about getting a little muddy."
You'll need gardening tools such as trowels, shovels and rakes. A shopping trip to a big-box retailer or nursery is another excuse for a family outing. Be sure to look for smaller tools that will fit kids' hands, purchasing "real" tools rather than ineffective plastic ones that could easily break.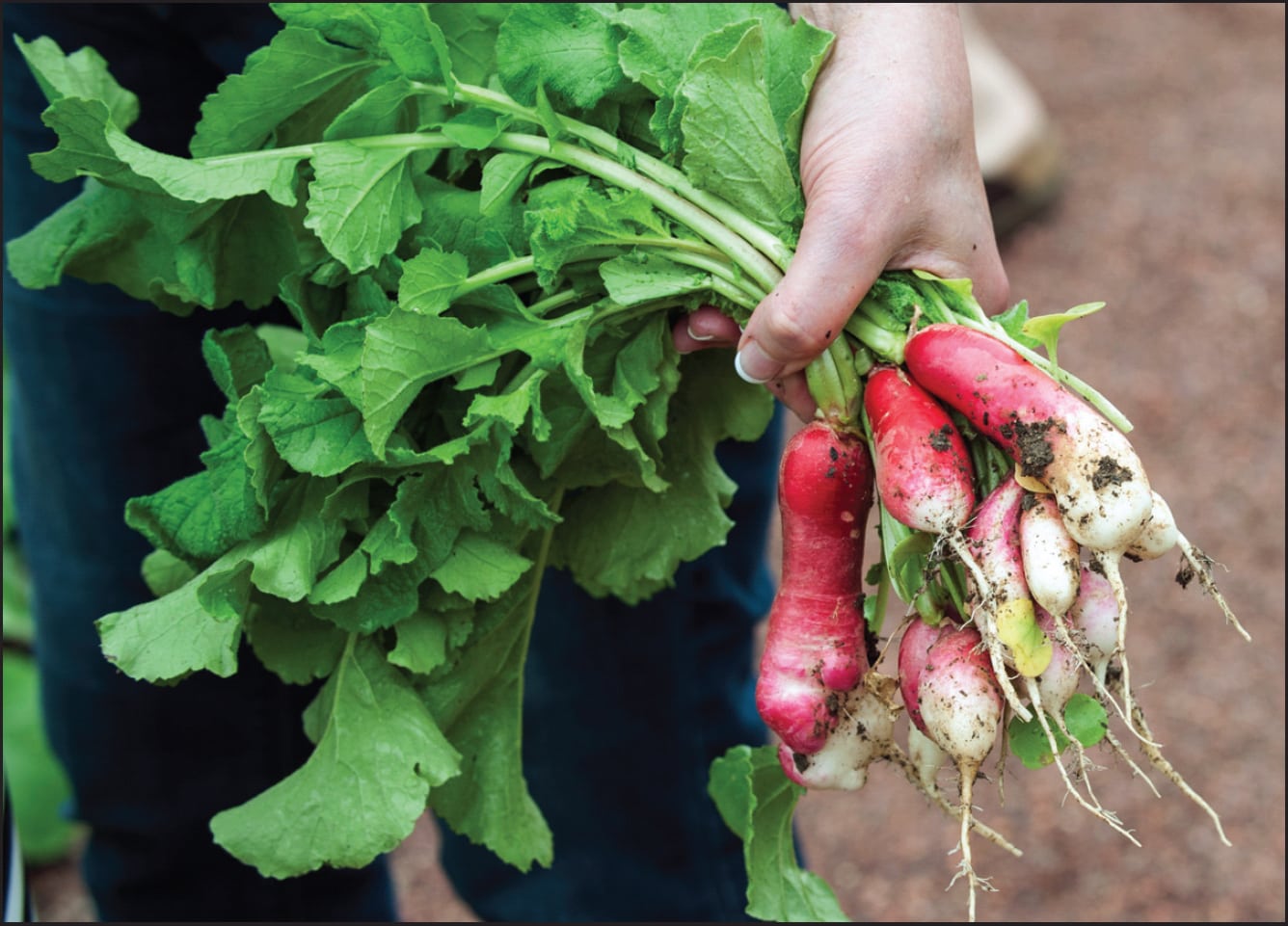 Select fast-growing vegetables such as radishes, baby carrots, bush beans or cucumbers, and plant them according to the package instructions. Your local retailer or nursery may have seedlings to get you started more quickly.
"Flowers like marigolds, nasturtiums and zinnias can offer quick color," says Lovett. "And brightly colored blooms attract pollinators to further ensure the success of your vegetable crops."
Be sure to let your kids help with easy chores like exploring the dirt for earthworms, digging holes to the plant seedlings and placing them in the ground.
"This is a shared activity, and it's a chance for kids — and adults — to learn," Lovett says. "Younger ones can also help with watering the garden and looking for insects as the crops grow."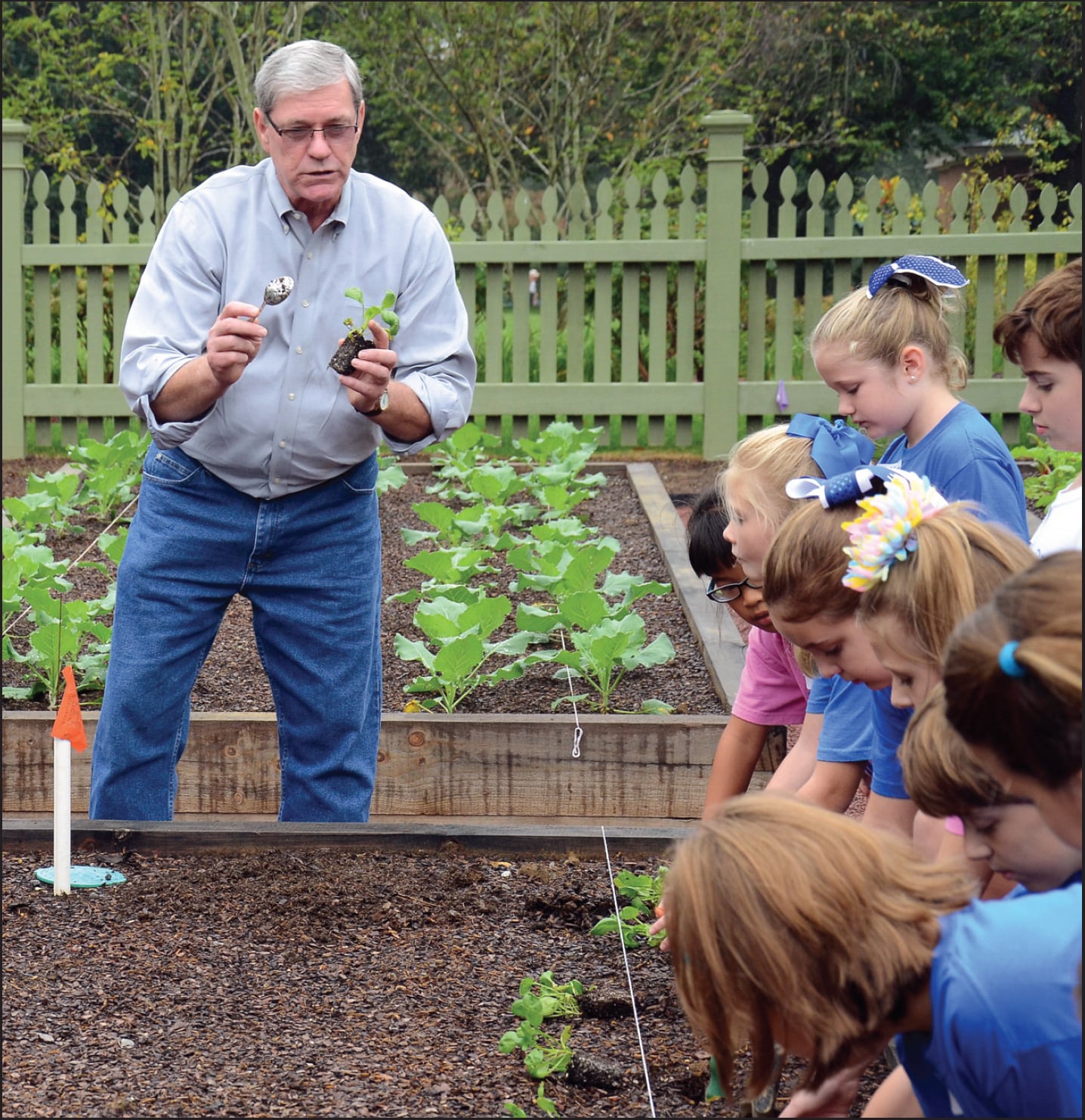 It may sound too technical, but take time to explain to your kids what's happening in the garden. Visit a local library and check out age-appropriate books to help simplify the science. Or find the books online.
Herbs and More
"Herbs are an excellent way to introduce kids and their families to gardening," says Joan Casanova, spokesperson with Bonnie Plants. "As the gateway to gardening, herbs can be harvested right away, and, with the proper care and requirements, they'll keep on producing all season long."
Casanova suggests growing the basics like basil, parsley and rosemary but also branching out with novelty herbs such as Thai basil, cinnamon basil or lemon thyme.
"Add to your growing experience by picking out simple recipes that use these herbs," she says. "And consider freezing them in water in ice-cube trays so you can use extra harvest all winter long. Freezing herbs retains more of the nutrients and flavor than drying."
Family Outings and Field Trips
Consider introducing your kids to gardening on a larger scale at nearby farms by scheduling a trip for a visit or a "pick-your-own" outing.
Agritourism
One of the most rapidly growing tourism sectors, agri-tourism provides fun activities at petting zoos, dairies and fruit and vegetable farms.
Many offer "you-pick" activities so that your family can harvest your own fruits and vegetables. Find a simple recipe that you and your kids can prepare together such as fresh strawberry parfaits with yogurt and granola or blueberry muffins.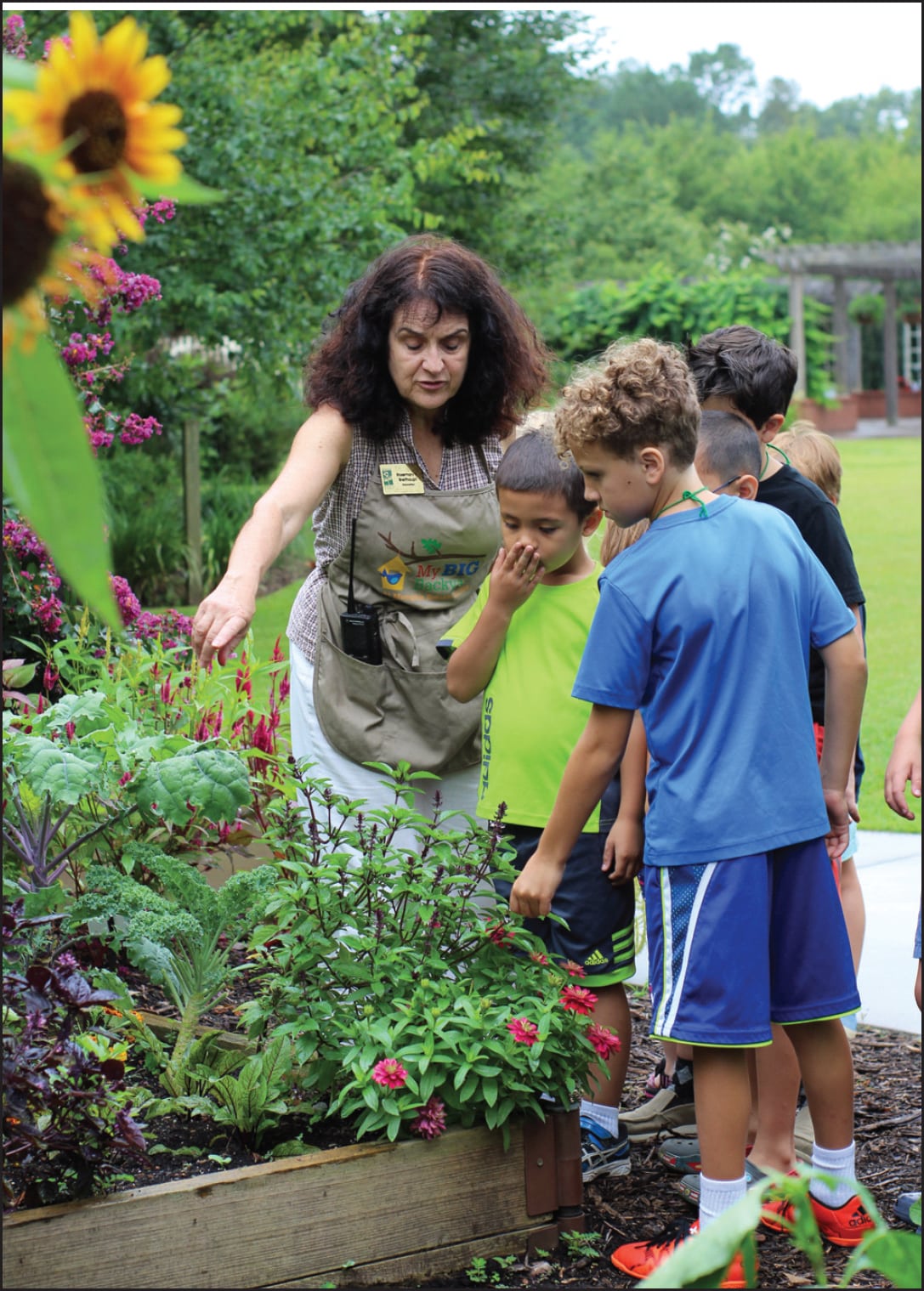 Is your area of the state known for a particular crop? Many areas host festivals to celebrate local food sources. Events across the state from strawberry to tomato festivals often include chances to talk with growers, sample recipes and learn insider tips for growing. Check out picktnproducts.org, tnvacation.com and tnmagazine.org for more information about events across Tennessee.
It's Elementary
When Dr. Donnie Holman of Rickman Elementary School in Overton County was trying to come up with an idea to engage students outside the classroom, he didn't realize how much pride they would take in the project. The idea was for each student to plant a daffodil bulb to give him or her ownership in the effort and to teach the students about the process of planting something and watching it grow.

"In early February, I began a hands-on teaching project with my students, primarily about daffodils," Holman says. "We also studied plant life, bulbs, seeds, perennials vs. annuals and parts of a plant."
Each student planted a daffodil bulb on the school grounds. Holman says they couldn't wait for the flowers to bloom.
"I have heard children telling their parents about 'their' daffodils. I really enjoy watching a student take parents to the very spot where he or she planted that bulb."
My Big Backyard
Kids can really get their hands dirty at My Big Backyard at the Memphis Botanic Garden thanks to the vision of Mary Helen Butler, the garden's director of administration.
"As a child I always enjoyed playing in my grandmother's garden, making mud pies, learning about plants and digging the dirt," she says. "That's the concept behind My Big Backyard — giving young people a chance to reconnect with the natural world and become immersed in nature."
For 10 years, staff and volunteers from the Memphis Botanic Garden visited children's gardens across the country as they planned My Big Backyard. The 2.5-acre garden includes fruit trees, raised beds, a 5-foot-tall dig pile and a fort-making area. Some of the more popular activities are Mud Pie Mondays and the Caterpillar Club, where kids and adults can share gardening experiences. Each year, a new theme is unveiled.
"The point is to encourage kids to unplug and spend more time outdoors," says Butler. "So many families don't have backyards these days, so this is a way to introduce them to gardening and nature."
Visit memphisbotanicgarden.com for more information on My Big Backyard and other offerings at the Memphis Botanic Garden.