The Fayetteville Public Utilities Student Utility Board (SUB) recently learned about the Telecommunication Department and the different services it provides to FPU customers.
The day included an overview given by Eric Reeves, telecom supervisor and technician, detailing how FPU entered the cable TV and internet business in 2001 and how telecom services have expanded and changed since then. Reeves explained that FPU now offers digital phone service through its internet access and how the Watch TV Everywhere service allows FPU subscribers to take cable programming with them when they are not at home.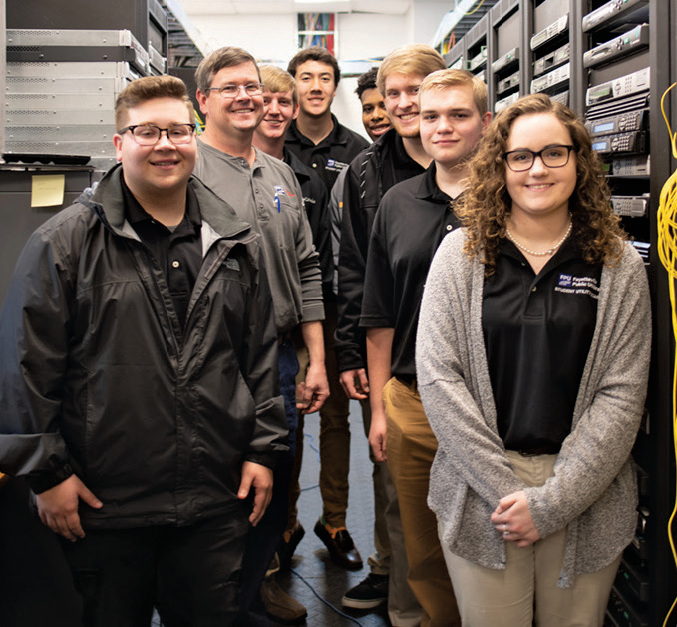 Reeves also described that, with advancing technology, much of FPU's new telecom construction is offered as fiber installations to homes and businesses. Students received a close-up view of fiber optics and a hands-on experience splicing samples of fiber cable.
"I learned so much about the FPU Telecom Department on our tour today," says SUB member Tucker Lucas. "I learned a lot about the process of getting fiber to the homes and businesses of Lincoln County."
After touring FPU's headend facility, SUB members watched as Telecom Department employees installed cable fiber optic lines to customer homes.
"My favorite part of the day was getting to see the crew in the field," says Nevarious Hampton, SUB member. "It was really cool to see firsthand the process of getting homes and business connected to fiber optic lines."