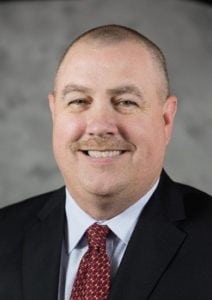 Groundhog Day traces its roots back to the 1880s. Each year in February, Punxsutawney Phil takes the stage at Gobbler's Knob in the small town of Punxsutawney, Pennsylvania, to predict whether winter will stick around or spring will come early.
According to Punxsutawney Groundhog Club records, Phil has predicted 105 longer winters and 20 early springs. While the pomp and circumstance surrounding the event can be fun to watch, don't plan your outdoor events based solely on Phil's predictions. Historically, he has been accurate less than 40% of the time.
Regardless of what Phil predicts on Groundhog Day this year, our teams at Tennessee's electric cooperatives are eager to help you make wise energy choices.
Looking for no-cost and low-cost tips? Here are a few things you can do now to save energy and money:
Replace air filters.
Whether it is hot or cold, dirty air filters make your heating and cooling system work harder. Routinely replacing air filters can have a big impact on the energy it takes to heat and cool your home.
Use window coverings.
Sunlight can have a big impact on the temperature of your home, and blinds or shades can be surprisingly effective ways to use sunlight to your advantage. Close them during the summer and open them during the winter.
Be smart with your thermostat.
The longer your HVAC system runs, the more energy it uses, regardless of whether you are heating or cooling your home. By setting your thermostat to the lowest comfortable temperature in winter and highest comfortable temperature in summer, you can reduce the amount of time your HVAC system must run to condition your home.
The Punxsutawney Groundhog Club has given Phil many titles, including "Seer of Seers," "Prognosticator of Prognosticators," "Weather Predictor Extraordinaire" and "Most Photographed Pennsylvanian." Regardless of what you call Phil, we hope you consider the folks at your local electric cooperative to be your "Hometown Energy Experts."
And, yes, we'll be watching with amusement on Feb. 2 to see if Phil sees his shadow this year.