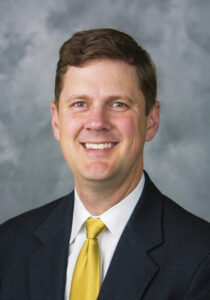 According to research performed last year by Morning Consult, fall is America's favorite season. More than 40% of respondents selected fall as their top choice, with spring and summer each receiving 24% and winter coming in last with 11% of the vote. I have to say amen to that — fall is my favorite as well.
There's college football, playoff baseball, hayrides and bonfires with friends to enjoy in the fall. I also really appreciate holidays that involve quality time spent with family. And with our oldest son away at college for the first time, my family is looking forward to the upcoming holidays with a little more enthusiasm than before.
Fall is also unique because it is a period of rapid change in the weather. Last year in Nashville, the last 100-degree day of the summer occurred on Sept. 21, and the first frost occurred only 29 days (about four weeks) later on Oct. 20. While it's unusual for the weather to shift that rapidly, fall does tend to usher in changes much faster than the other seasons.
While most people claim to dislike change, I believe there is something exciting about it. The same survey I mentioned earlier found that respondents frequently used terms like "excited," "optimistic" and "happy" to describe the fall season. So, perhaps our tolerance for change is better than we give ourselves credit for.
In fact, I am someone who thrives on it. To me, change represents the end of something old and beginning of something new. A fresh start — new opportunities and challenges to stimulate and motivate the mind. As the old saying goes, "The only thing constant in life is change."
Not unlike the changing season, your co-op is experiencing a period of rapid change as well.
Tennessee is growing.
People are moving to Tennessee (sometimes just to enjoy all four of our amazing seasons, including the fall), and businesses are expanding to make new products and serve new markets. To support this growth, co-ops are making sizable investments to ensure that our communities have adequate power.
The pace of this growth can be daunting, but that also means that our state's economy is thriving. New investments bring with them new jobs and new opportunities for you, your neighbors and your children to build their lives right at home in your community. Tennessee's co-ops are supporting this rapid growth in the economy, and I am excited about the positive impact this will have on generations of Tennesseans.
Technology is advancing.
Keeping up with the progress of technology is essential, and co-ops are protecting against new threats to the grid that didn't exist that long ago. But advances in technology also bring with them new opportunities. We can operate the grid much more efficiently than ever before, which means lower costs and higher reliability for us all. And that is a good thing.
Reliability matters.
Power outages have always been inconvenient, but we live in a time where the costs of the lights going out can be catastrophic to some businesses. From education to healthcare to commerce to manufacturing — even transportation — massive sectors of the economy depend on always-on electric power. The pressure to maintain a reliable grid has never been higher, and your co-op works hard to prevent outages from happening.
Sure, change can be scary sometimes, and I know how difficult that can be. But might I suggest that you not allow fear to blind you to the positives that accompany change? I hope you find some enthusiasm for the future and the excitement, optimism and happiness that it just might bring.