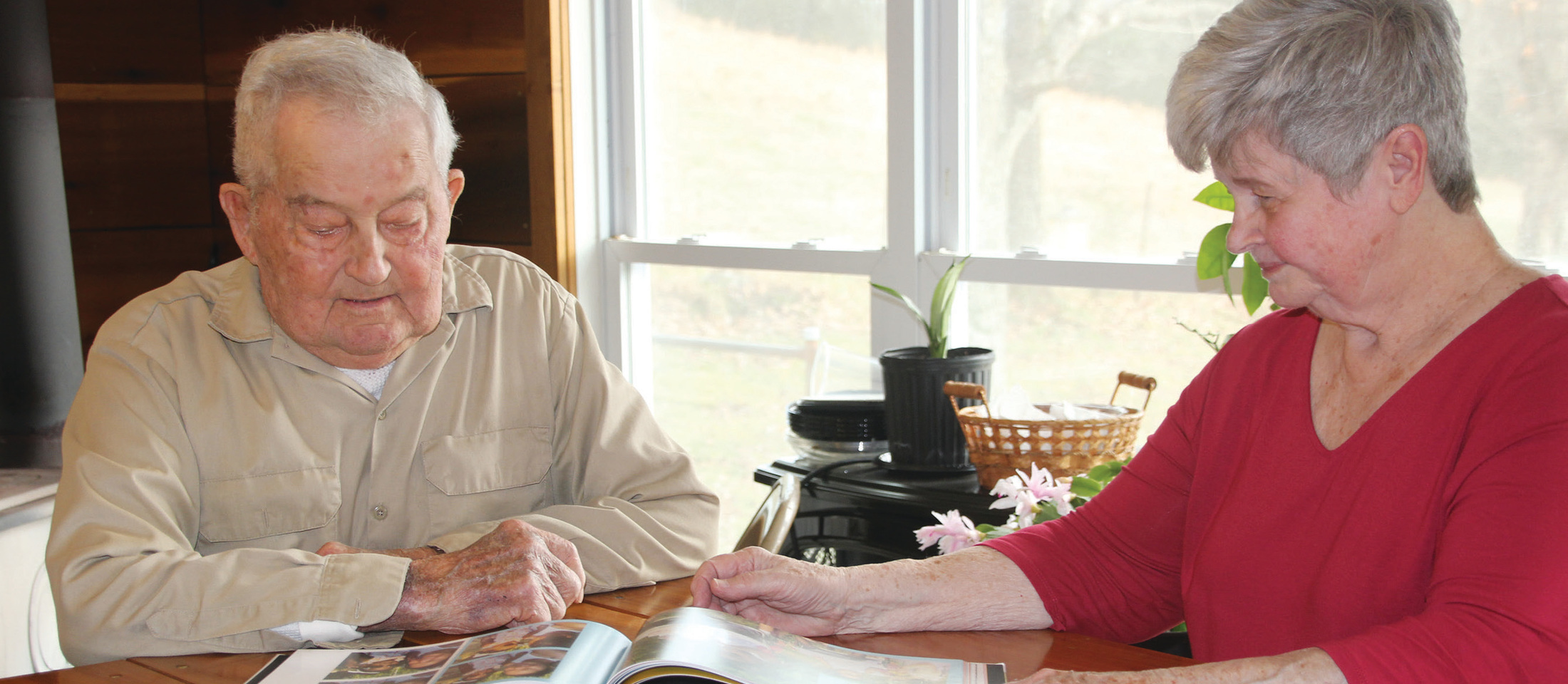 Ann Millsaps, retired Duck River EMC employee and longtime member, has real reasons to reflect on her cooperative memories, family and the community she and her husband, Joe, a retired farmer and U.S. Army veteran, call home. DREMC has a special place in her heart. Not only did it help raise her family, but she was born the same year the co-op was formed: 1936.
Ann retired in 1998, ending a 42-year career with the cooperative that began in 1955 in Lynchburg. Prior to that, she was employed with an insurance company and made approximately $60 a month.
"I thought I was rich with the $140 a month DREMC paid me," Ann says with a laugh.
She recalls that when she worked in the Lynchburg office, people would mail in their meter readings; the minimum bill was around 50 cents, and the average home would be billed about $30 per month.
She recalls Skips' Grill in Winchester making sausage-and-egg sandwiches on hamburger buns for the linemen who were working during an ice storm.
"We had to make sure all the workers were fed and had money for lunch before they left the office since country stores would not let you charge, and there was no such thing as fast food," Ann says.
The Millsaps have lived in the Marble Hill community of Moore County since 1962.
"We raised tobacco to help make the payments on this place," Joe adds.
They have raised four children — Tom, Gordon, Elizabeth and Gina — and have eight grandchildren and three great-grandchildren.
"The grandchildren still think it's fun to come back and spend the night at our house," Ann says.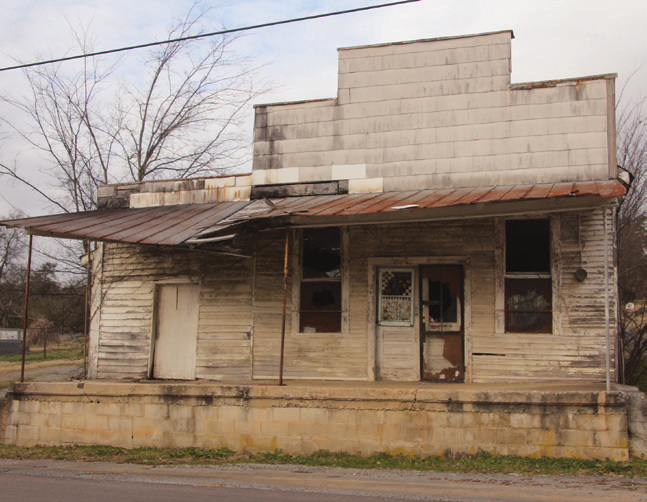 Both Ann and Joe have early memories of life without the benefits of electricity.
"I remember Joe Moorehead dragging the first wire to our area in 1936," recalls Joe. "We couldn't wait to buy lightbulbs. My sister felt almost blinded by the bright lights since we were accustomed to the glow of coal-oil lamps."
"Our first big purchase was a radio," shares Ann. "My dad would come in from the fields and listen to the news. We had to be on a waiting list for a refrigerator. Until we could buy one, we had to carry butter and milk to sit in the spring to keep them cool."
Ann's dad worked as a carpenter at Camp Forrest, a German prisoner camp in Tullahoma. The prisoners were allowed to help out on the family farm.
"The prisoners always had the good snacks with lots of fruit, and they always shared," adds Ann. "I knew they had their own children at home, and I guess that was their way of coping with being away from their families."
The Millsaps family history is quite intriguing. Joe's grandmother was a spy during the Civil War, and she was captured but later released. Her fiancé wasn't so lucky; he was hanged for his crime. Joe also shares that his great-uncle worked as a chemist for Thomas Edison.
The Millsaps are very active in their community. They were affiliated with a music camp for more than 30 years at Cumberland Valley School of Gospel Music. It wasn't unusual to see hundreds of folks with horses and wagons gathered on the Millsaps' front lawn during trail rides they hosted. You could bet there was always plenty of good food, music and fellowship.
Today, they cherish time spent with family and friends. Easter and Thanksgiving are their favorite holidays, and everyone gathers in their sunroom to enjoy delicious meals on the handcrafted table constructed with wood from the farm.
Not a Christmas goes by that Joe doesn't receive his favorite gift presented by one of his children. He can't wait to unwrap the treasured book that chronicles the family's adventures throughout the year.
"Joe doesn't care if he gets anything else, but he looks forward to that book every year," says Ann.
The Millsaps enjoy being surrounded by family and friends and living in such a close-knit community that once featured a schoolhouse, church, country store, blacksmith shop and mill. Today, most of those buildings are either gone or dilapidated, but the treasured memories remain.
Ann and Joe spend their days enjoying the simple things, reflecting on their blessings and gazing over their farm. Family and community remain important parts of their daily lives, and they hope to pass on these traits to their grandchildren and great-grandchildren.