In January 1950, an announcer and sound engineer for Memphis radio station WREC started a side business that made records for anyone who walked in the door.
It didn't look like much at first. But Sam Phillips' venture would make history and change American culture.
In 1950, no job was too small for the Memphis Recording Service at 706 Union Ave. In April, Phillips taped a live musical revue, then sold the records of it to the people who sang in it. Two weeks later, he taped the Miss Memphis pageant. Meanwhile, a steady stream of people paid to make 45 RPM records with either a song on each side or a "talking" letter to be mailed to a soldier overseas — whatever it took to make money.
What Phillips really wanted to do was record original music. In March 1951, the Memphis Commercial Appeal summarized Phillips' business model: "Sam auditions musicians with original songs. When he finds something he's sure will sell, he gets it on the acetate and sends it to one of the (record) companies. He doesn't charge the musicians anything; like them he gets his money from the company. Unproductive auditions are just part of the day's work."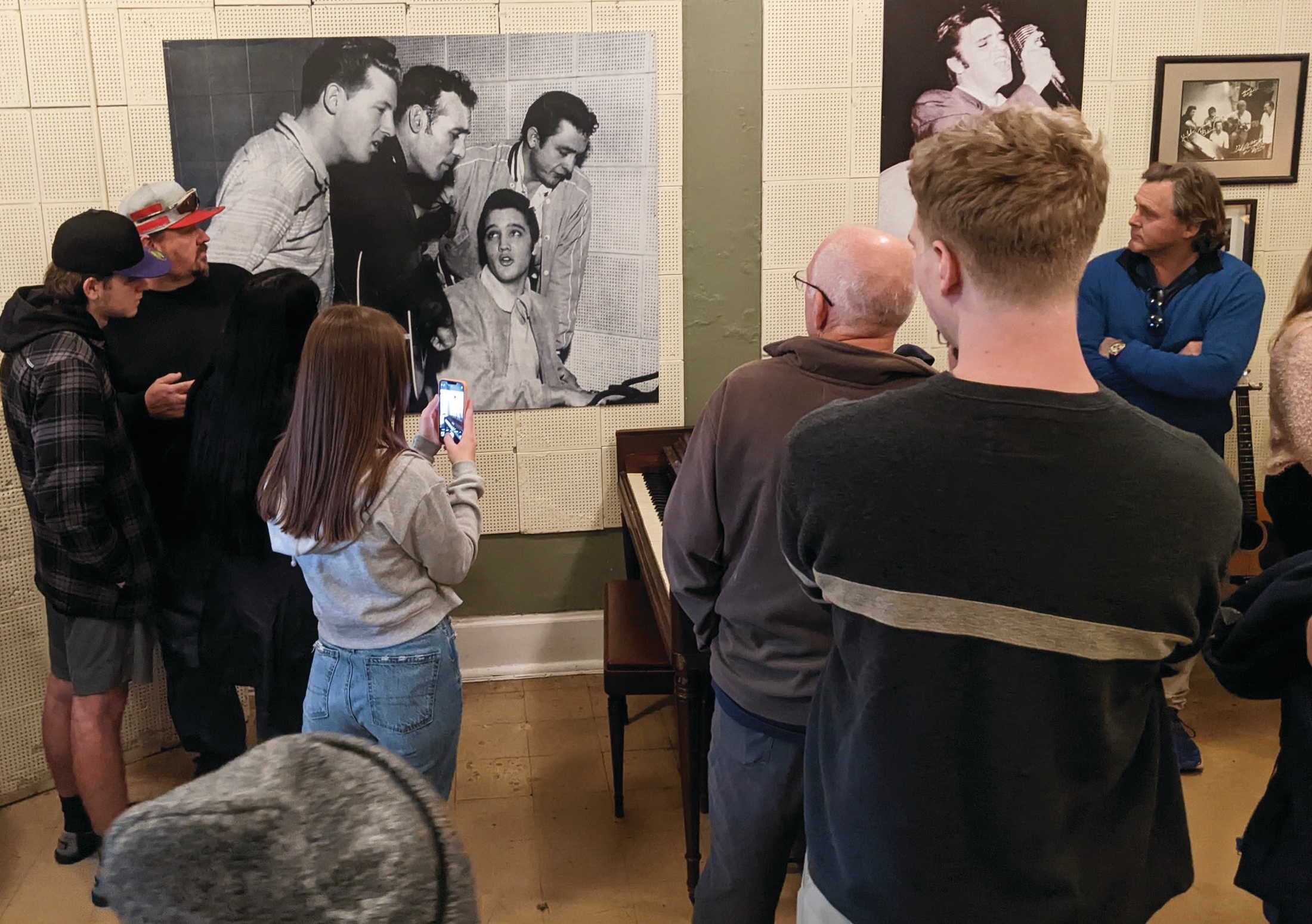 At a time when schools and movie theaters were segregated, Phillips' business catered to all races. It recorded songs for Black singers such as B.B. King and Howlin' Wolf — music that today would be classified as "rock 'n' roll" or "rhythm and blues" but was then referred to in newspapers as "race music."
In March 1951, Ike Turner and the Kings of Rhythm taped a song called "Rocket 88" with the Memphis Recording Service. When the record was later released by Chess Records of Chicago, it was mistakenly credited to Jackie Brenston and his Delta Cats. Nevertheless, many music historians consider "Rocket 88" to be first rock 'n' roll record.
In 1952, Phillips started his own label called Sun Records. From that point onward, the recording service and label were run side-by-side; people would still walk in the door and pay to make a record, but occasionally Phillips would schedule bands and singers at his studio and have them record music that his label would publish and try to get radio stations to play.
During this era, Phillips was on the road a lot — making the rounds at radio stations and record distributors throughout the South. His assistant at the Memphis Recording Service was Marion Keisker, a very capable graduate of Southwestern College.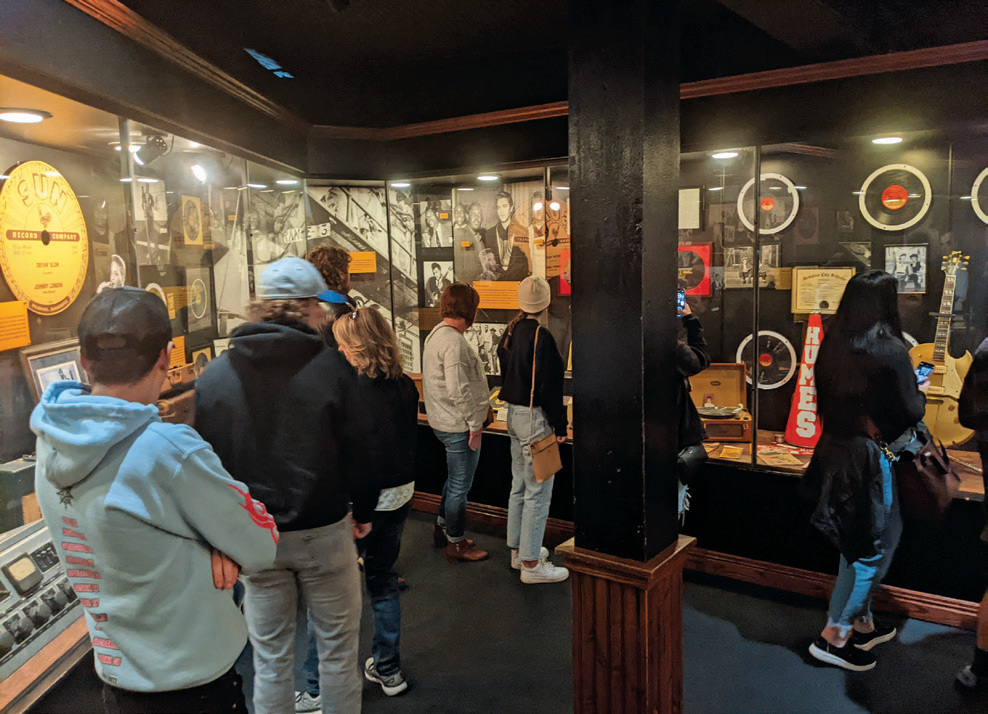 In July 1953, an 18-year-old Humes High School graduate named Elvis Presley showed up with $4 and said he wanted to tape two songs for his mother's birthday. Whether Keisker or Phillips (or both) were working at the studio on that fateful day later became a subject of contention. In any case, Presley made a record with a song called "My Happiness" on one side and "That's When Your Heartaches Begin" on the other.
Months passed. At the time, Phillips was spending time promoting the Prisonaires, a doo-wop group of inmates at the Tennessee State Prison who had been allowed to go to Memphis to record songs for Sun Records.
Then, in July 1954, Phillips arranged for Presley to come back to his studio to see if he could make a record with a group of hand-picked musicians, including guitarist Scotty Moore. They tried several songs with limited success, and after a few hours, everyone seemed discouraged. Then, during a break, Elvis picked up a guitar and started singing "That's All Right," a song recorded a few years earlier by Black blues singer Arthur Crudup. "Elvis just started singing this song, jumping around and acting the fool, and then Bill (Black) picked up his bass, and he started acting the fool, too, and I started playing with them," Moore later told author Peter Guralnick.
Phillips got them to perform the song again and again and taped it each time. A few days later, Sun released Presley's first 45 RPM — "That's All Right" on one side and his version of "Blue Moon of Kentucky" on the other.
Phillips then took the record to radio stations and distributors from Houston to Nashville. A surprising number of people in the music business didn't think much of it at first since "That's All Right" sounded like it was performed by a Black person, and "Blue Moon of Kentucky" was a country anthem played faster than people were used to. But the public thought otherwise; whenever radio stations would play the songs, people called in and requested they be played again. Within a few weeks, distributors across the country were ordering it. On July 28, 1954, the Memphis Press-Scimitar did a story about the man who sang the song everyone was talking about. "Elvis, son of Mr. and Mrs. Vernon Presley, 462 Alabama, is a truck driver for Crown Electric Co.," the story said. Not for long, he wasn't.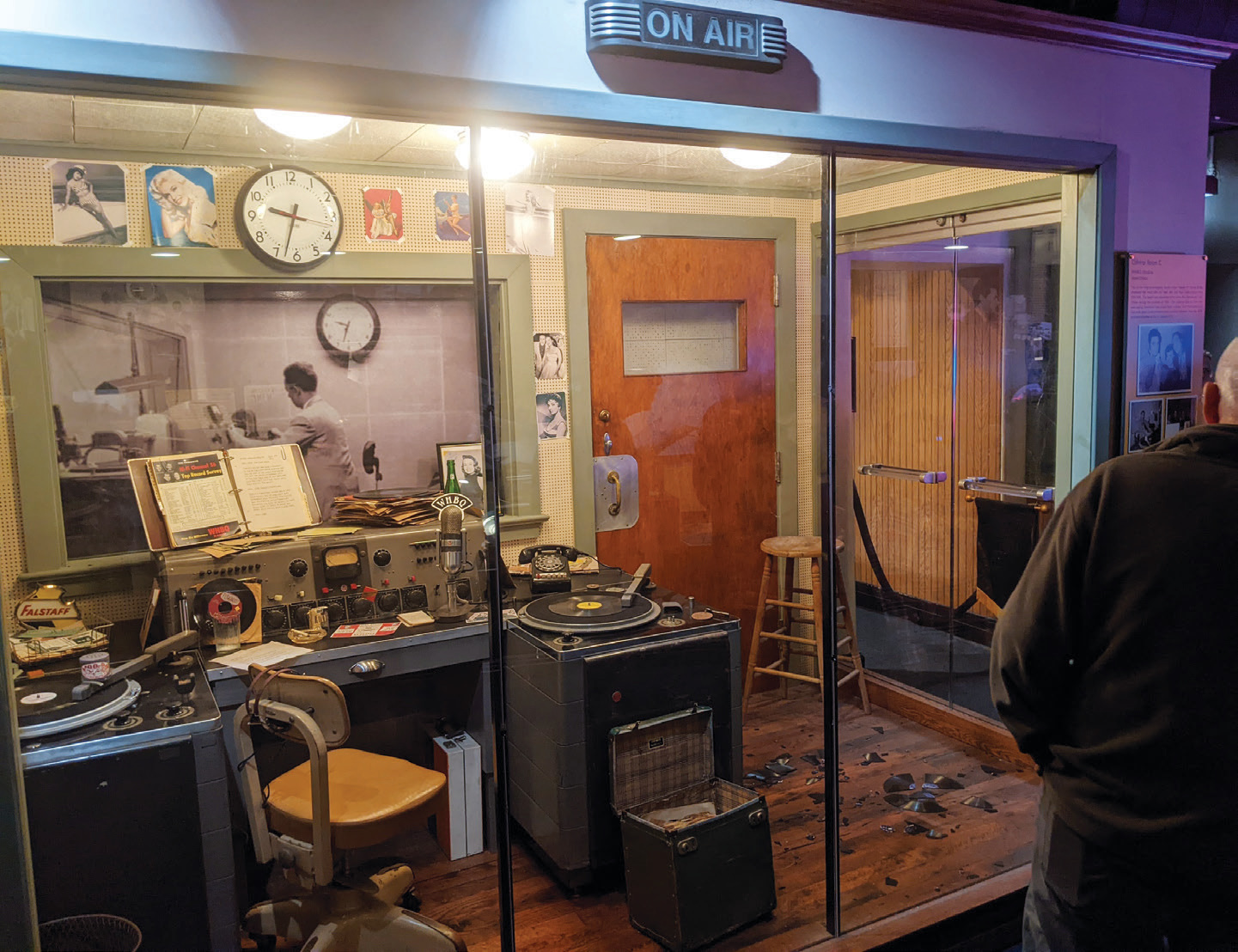 Presley's stardom was a turning point for Sun Records. For the next year and a half, Presley made about two dozen other records in the Sun Studio, including "I Forgot to Remember to Forget," his first No. 1 hit. Elvis became so popular that, in November 1955, Phillips sold Presley's contract to RCA. Phillips then turned his efforts to finding and recording other musical acts, which by 1957 included Carl Perkins, Johnny Cash, Jerry Lee Lewis and Roy Orbison. Phillips also used the money from selling Presley's contract to start WHER, the nation's first all-female radio station.
Phillips continued to make records at the Sun Studio building at 706 Union Ave. until about 1968. A decade later, after Presley died, the building was reopened as a tourist attraction.
Today you can tour the studio building during the day and book a recording session at night. You, too, can record a song in the room where Elvis picked up a guitar and started belting out his rendition of "That's All Right."
(If you're really interested in Sun Records, I recommend the 750-page book by Peter Guralnick called "Sam Phillips: The Man Who Invented Rock 'n' Roll," published in 2015.)