Fair season is upon us! The lights of the midways, the smell of frying funnel cakes and the excitement on the faces of kids and adults alike await you at any of the 57 agricultural fairs in Tennessee this year. Nearly 3 million people visit fairs across the state each year.
Clay County will open the season with the first fair beginning on Tuesday, June 7. Fairs will run throughout the summer and fall until early October.
"In 2021, after most fairs were unable to hold 2020 events due to the pandemic concerns, fairs returned with excitement and enthusiasm," said Lynne Williams, fair administrator with the Tennessee Department of Agriculture.
In 2021, more than 22,000 volunteers worked hard to put on the fairs. Their efforts across the state resulted in some 212,000 agricultural exhibits and more than 76,000 entries in competitions and exhibitions.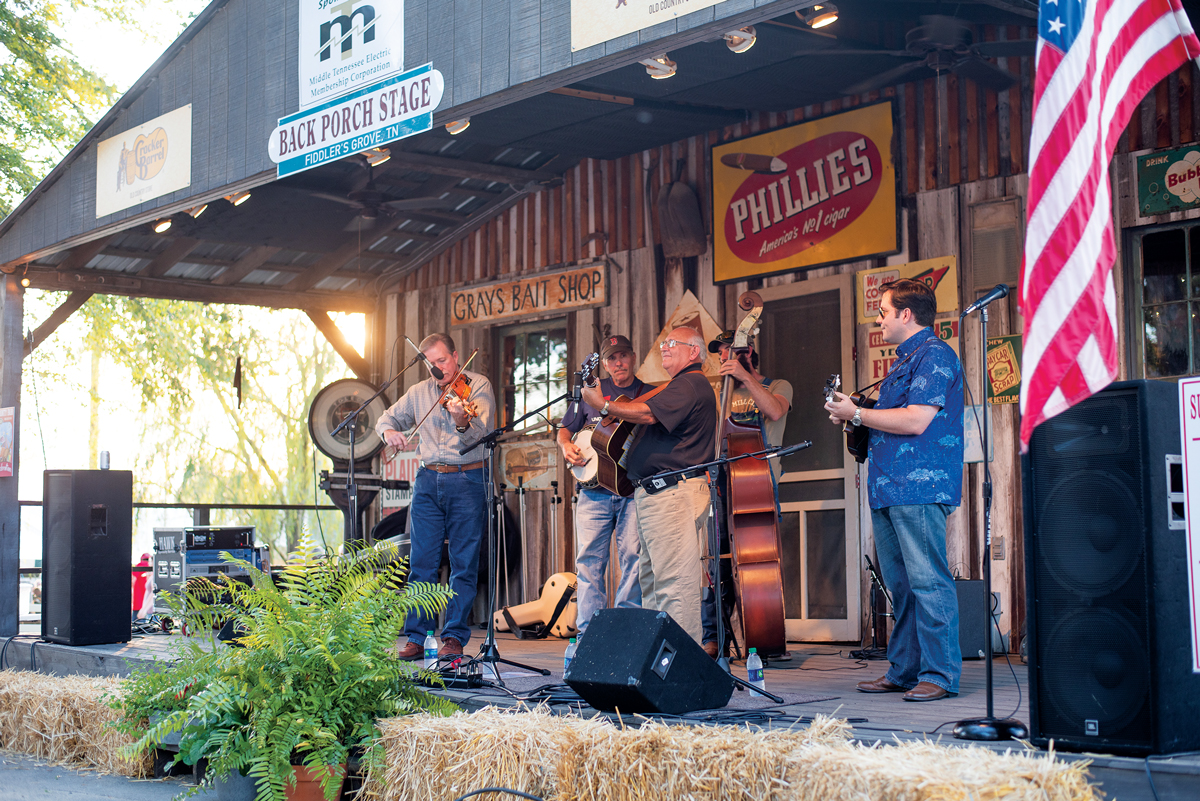 "Fairs bring joy to people's lives, and fairs are a mirror of their communities," said Helen McPeak, executive director with Wilson County Promotions, sponsor of the Wilson County Fair-Tennessee State Fair. "Fairs provide wholesome family fun and showcase what is important in our communities, agriculture and industry. What better place to provide educational opportunities for people to learn? Our fairs give us the opportunity to tell our story."
There are more than 3,200 fairs in the U.S., and more than 150 million people attend the fairs each year, McPeak said. Fairs date all the way back to biblical days with evidence showing that fairs and festivals existed as early as 500 B.C.
"Where and when the first fair was held is not known," McPeak said. "The first fair in the United States that we know of was in Pittsfield, Massachusetts, in 1807."
The U.S. Department of Agriculture started encouraging agricultural fairs to be held around 1850, seeing them as ways to promote and educate people about agriculture, Williams said.
"Agricultural fairs are a tradition in Tennessee," she added.
The earliest agricultural fairs in Tennessee were held between 1853 and 1856. Today, 11 Tennessee fairs are more than 150 years old, and another nine fairs are between 100 and 150 years old.
"It's amazing that fairs started almost 10 years before the Civil War, so there's some significant history with these fairs," Williams said. "What other events in Tennessee have been going on for over 150 years?"
One of the oldest is the Wilson County Fair, which is now known as the Wilson County Fair-Tennessee State Fair as Lebanon began hosting the State Fair last year. The first known fair in Wilson County was held in 1853, according to the county's archives.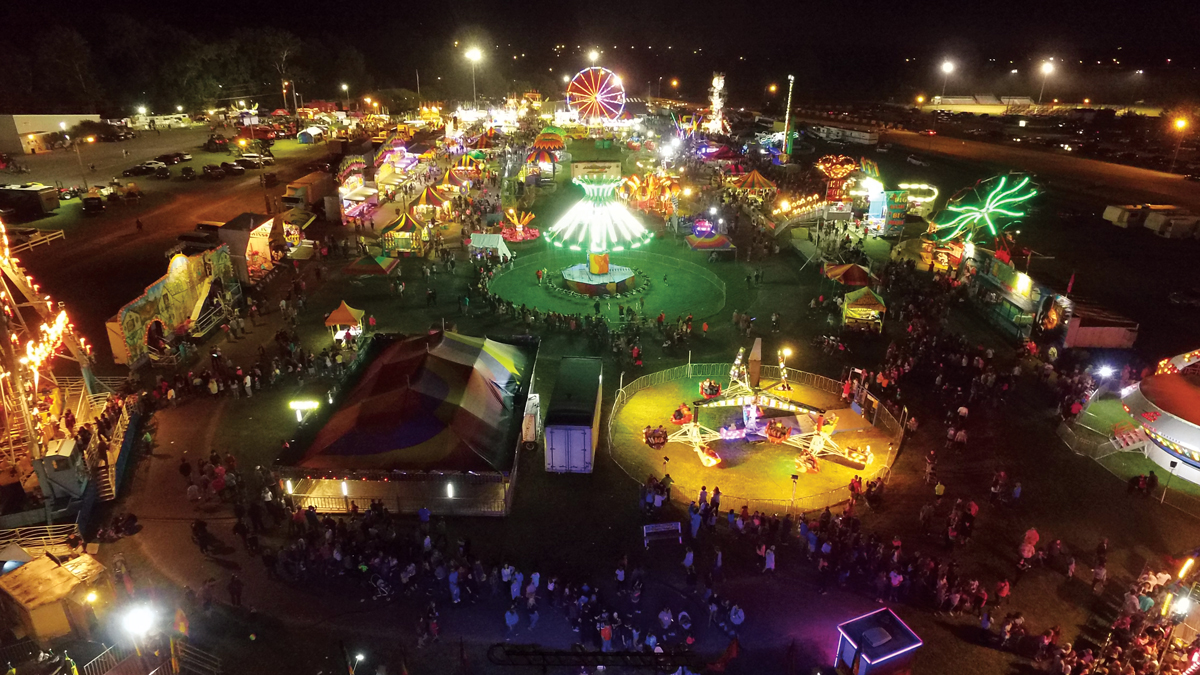 Another of the earliest Tennessee fairs is Gibson County's, which was first held in October 1856 and was organized through the a legislative act in 1855 that encouraged every county in Tennessee to hold an agricultural fair in the fall of each year.
"The fair was not held during the Civil War and first years of Reconstruction but started again in 1869 and has not missed a year since, making Gibson County's the oldest continuously running fair in the South," Williams said.
The Gibson County Fair has survived two World Wars, the Great Depression and now two pandemics, said Will Lowery, who serves on the Gibson County Fair board of directors.
"I think the reason for this longevity is simple: It's a true labor of love among some very tenacious people," Lowery said. "I think it's also a shining example of who we are as Gibson Countians. When we commit to something, we are in it for the long haul."
The years 1850 to 1870 were known as "the golden age" of the agricultural fair, and during that time, Tennessee fairs stepped up to support agriculture and provide these events for their citizens, Williams said.
"The county fairs that we know and enjoy today came about from this early agriculture and education approach for farmers to learn and for fairgoers to have learning opportunities as well as new adventures," Williams said.
U.S. fairs' beginnings are rooted in farmers participating in livestock showcases at public gatherings where the animals would be judged and awarded, Williams said. Typical fair events included exhibits that showed new farming techniques and plowing contests.
"Fairs gave rural families an opportunity to see firsthand the latest agricultural techniques, equipment, crops and livestock," Williams said. "The fairs were much more than education and amusement. They helped guide rural people through an increasingly modern world — whether that was introducing them to new equipment or forms of entertainment."
As the fairs' popularity grew over time, technology became more important, Williams said. Fairs held events to showcase new advancements like electricity, electric lights, airplanes and other machinery.
"One of the things that I will never forget is that the first time I ever ate out of a microwave was at a county fair," Williams said.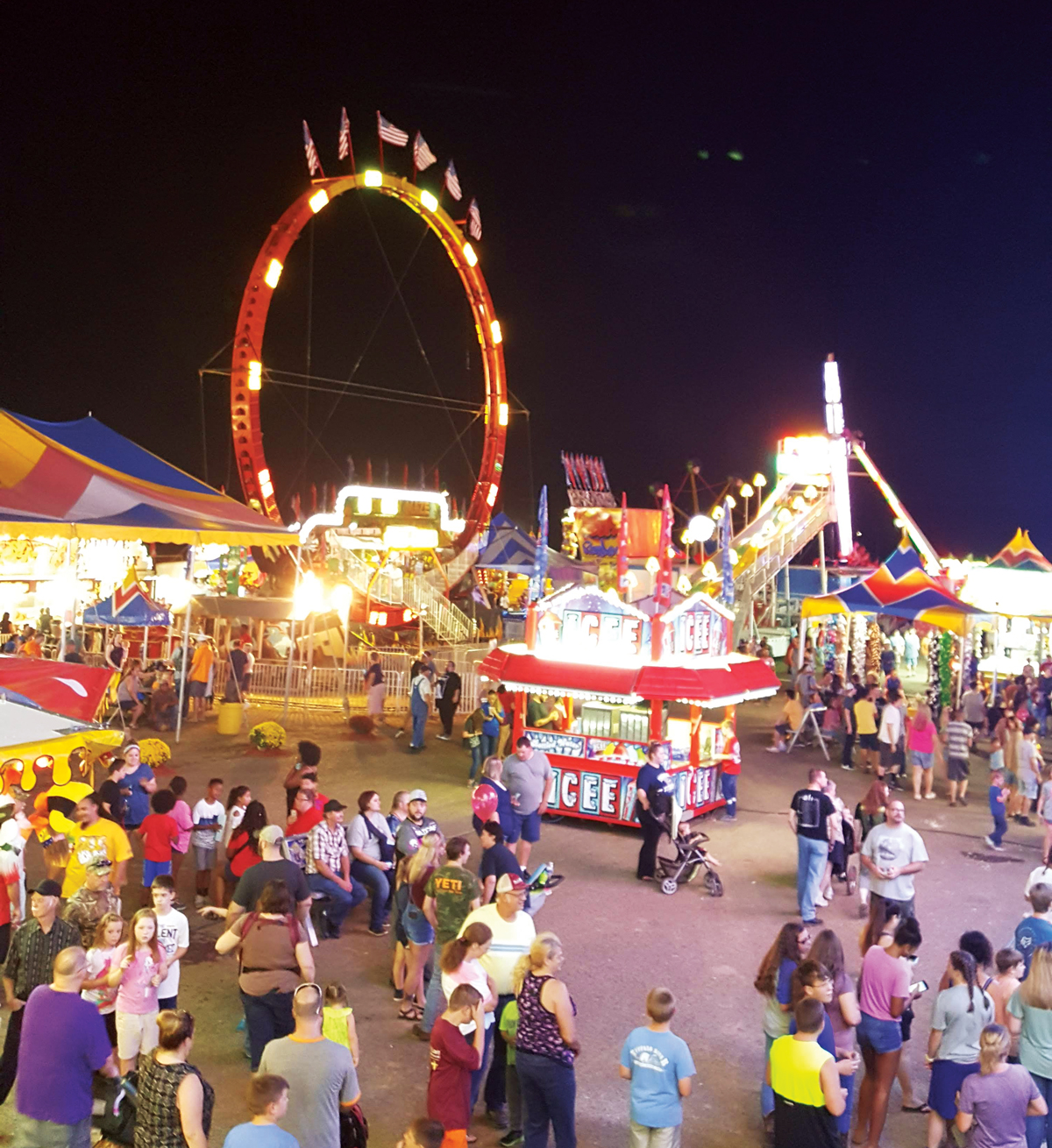 She said Jim Griffin, who worked as the director of member services for Centerville-headquartered Meriwether Lewis Electric Cooperative, had an exhibit at the Hickman County Fair where he demonstrated the microwave.
"He microwaved hot dogs for people coming through, and I was like, 'You could actually cook a hot dog in this little machine?'"
Williams said. "I don't even know what year that was, possibly around the late '60s, but it was before regular households had microwaves, so it was way back. But I have that good memory, and that was Meriwether Lewis Electric Cooperative reaching out to people and educating them about electricity and appliances, and microwaves were something new."
Some things the fairs have to offer have changed over time. Hot-air balloons and, later on, automobile races and airplane demonstrations were common at the early fairs more than 100 years ago, Williams said, and plowing matches and evening lectures were replaced with pyrotechnic displays, or fireworks, which are still popular closing events at county fairs.
"Within a few years, county and state fairs became a time-honored American tradition," Williams said.
Entertainment acts were also an important aspect at fairs, featuring local music performances. Carnival rides, still popular draws for fair lineups today, also became commonplace, Williams said.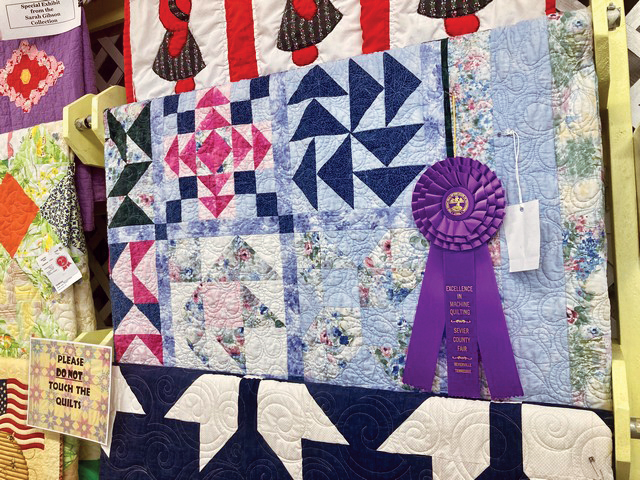 "Of course, the rides get more elaborate, but you still have your basic Ferris wheel and merry-go-round," Williams said. "People like to carry on those kinds of memories, and then when they grow up and have children, they want to take their children to do those things that they did when they were little."
Extensive midways and live performances are now abundant at the fairs, but the root opportunities for farmers and youth to participate in and learn about agriculture are still the core of Tennessee's county fairs today, Williams said.
"It's like a model of an old car," said Emily Pitcock, executive secretary with the Tennessee Association of Fairs. "We have new cars now, and things change as far as the way they're built. So it serves the same purpose today as it did a long time ago: The fairs are all about agriculture."
Williams said agricultural education demonstrations and competitions — ranging from livestock and crops to quilting and art to canning and baking to so much more — are open to all who are interested.
"Fair volunteers and organizers know that most families are a generation or two removed from the farm or rural areas," Williams said. "Fairs today emphasize agricultural education to show and educate, especially children, about where their food comes from."
Many Tennessee county fairs promote farms and producers by showcasing Pick Tennessee Products exhibits, which highlight items grown or produced in fairgoers' own counties along with products from across the state, Williams said. There are also sometimes cooking competitions held at fairs where participants can only use Tennessee-made products.
"Fairs are really twofold in offerings and purposes: providing wholesome education and entertainment for fairgoers but also providing opportunities for farmers, producers and all Tennesseans to engage, exhibit and compete in various competitions — whether you have a prized cow, a jar of homemade jelly or a child's artwork."
Another way Tennessee fairs highlight agriculture is through the "Farmer for a Day" interactive exhibits where children can learn about farming, livestock and crops. For more than 15 years, many Tennessee fairs have also hosted Century Farm recognitions and programs to spotlight these longest-running family farms.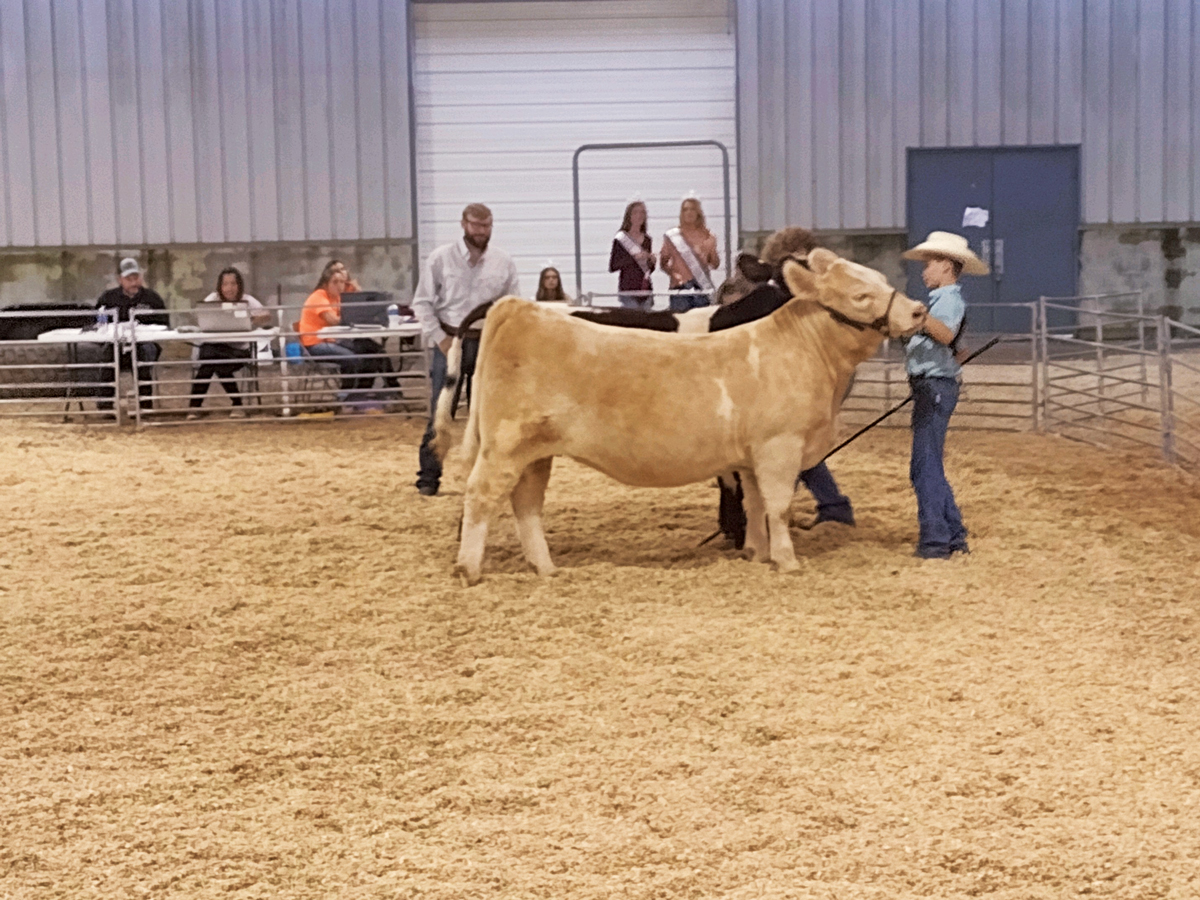 "Like a family reunion, these families gather annually at the fair for fellowship and are recognized by the fair through exhibits, plaques, certificates, receptions and various ways to spotlight these farms that have been in continuous agricultural production within the same family for at least 100 years," Williams said.
Going beyond agriculture, some Tennessee fairs have unique events and aspects that make each county fair stand out. One such example is harness racing at the Lincoln County Fair, which has been held since 1903.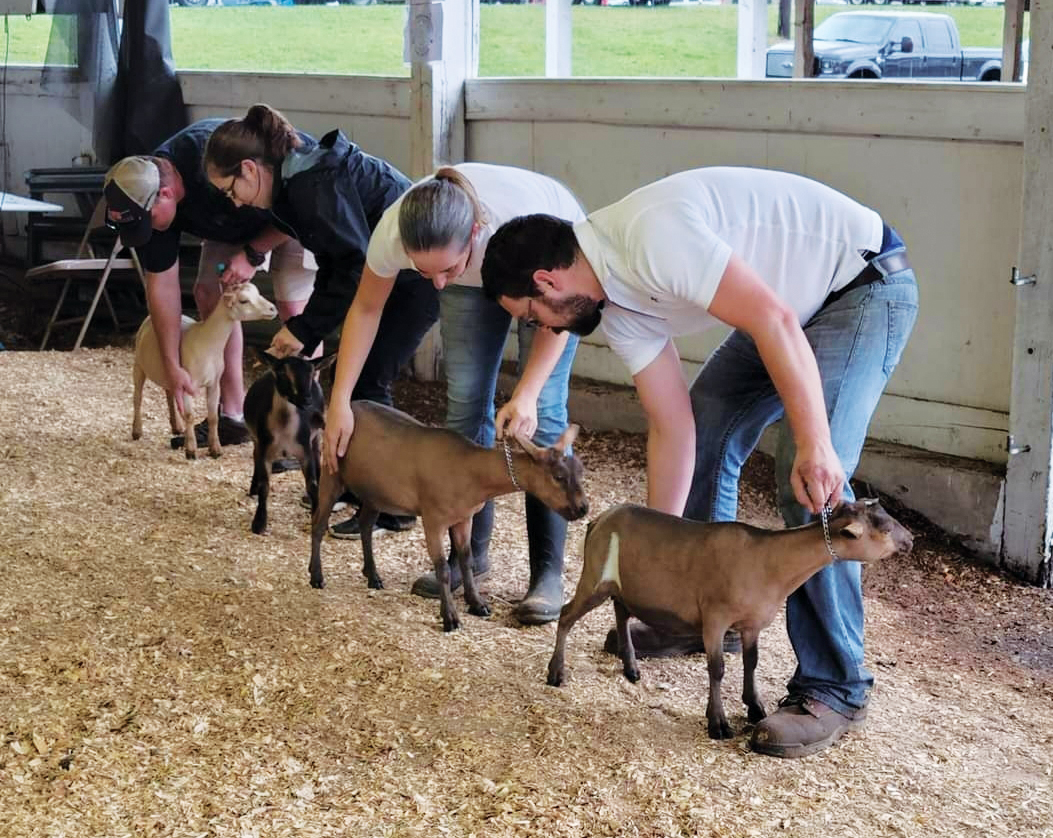 "In my hometown, besides the agriculture and the livestock and the concerts, the harness racing is a tradition," Pitcock said. "You'll have people who will come in the afternoon, and they'll sit there and watch the harness racing. There are facilities for 70-something horses that could stay on the grounds all year long if they wanted to, and there are horses that stay there and train on the horse track."
Some other unique events at fairs include the baby-chicks hatchery in the poultry house at the Fentress County Fair and the Appalachian Fair's Wildlife Building, which is the only designated wildlife building in Tennessee and is maintained by the Tennessee Wildlife Resources Agency, Williams said. There is a multitude of interesting and surprising activities and events at each fair in Tennessee.
Some county fairgrounds are also unique and often hold historic significance, one being the DeKalb County Fairgrounds, Williams said.
The first DeKalb County Fair was held Oct. 5-7, 1856, in Alexandria and was put on without any problems for the first five years. Then, in 1863, Federal troops camped on the grounds during the Civil War, and when they left, they destroyed the rail pens by fire; no structures were rebuilt until 1872.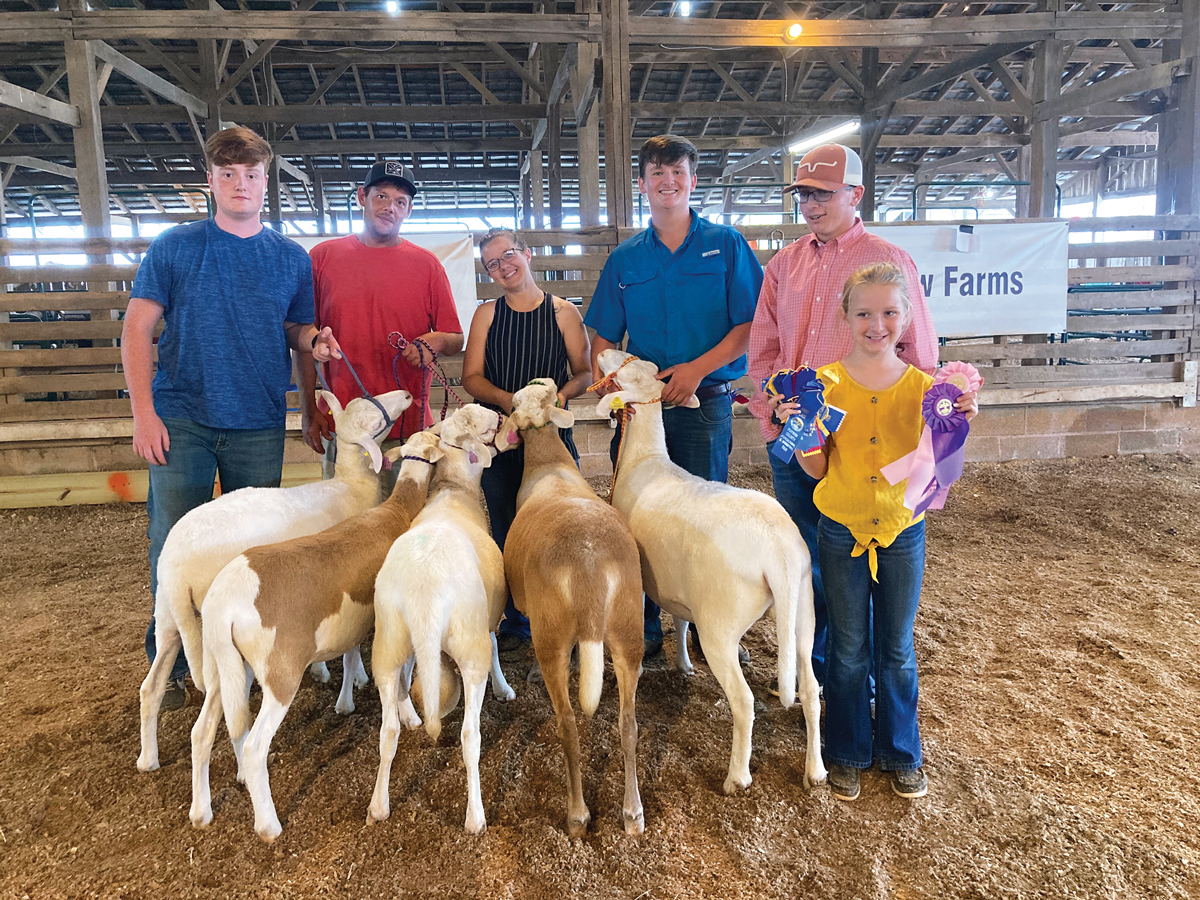 In 1908 the DeKalb County Fair was the first in Tennessee to hold a night fair, and some say it was the first in the entire South to do so.
"Up until that time, all fairs had been during daylight hours only," Williams said. "A tractor engine pulling a leased generator made the electricity for that first night fair."
"The night fair was the first time they ever charged to get into the fair. I always found that fascinating," said Ria Baker, former DeKalb County Fair board member. "They had to pay for the generator."
Between the years of 1914 and 1929, the DeKalb County Fairgrounds suffered incidents of a fire destroying the grandstand, a storm demolishing a building just before it was completed, a tornado ripping through the fairgrounds and destroying infrastructure in its path, and floodwaters washing away buildings.
"When the buildings blew down due to the tornado in 1920s, they had actually built the largest exhibit building that any fair had, and it blew down just a few weeks before the fair, but they managed to build it back," Baker said. "That's what's always amazing to me: They got flooded, and they just built it back. They got hit by a tornado, and they just built it back."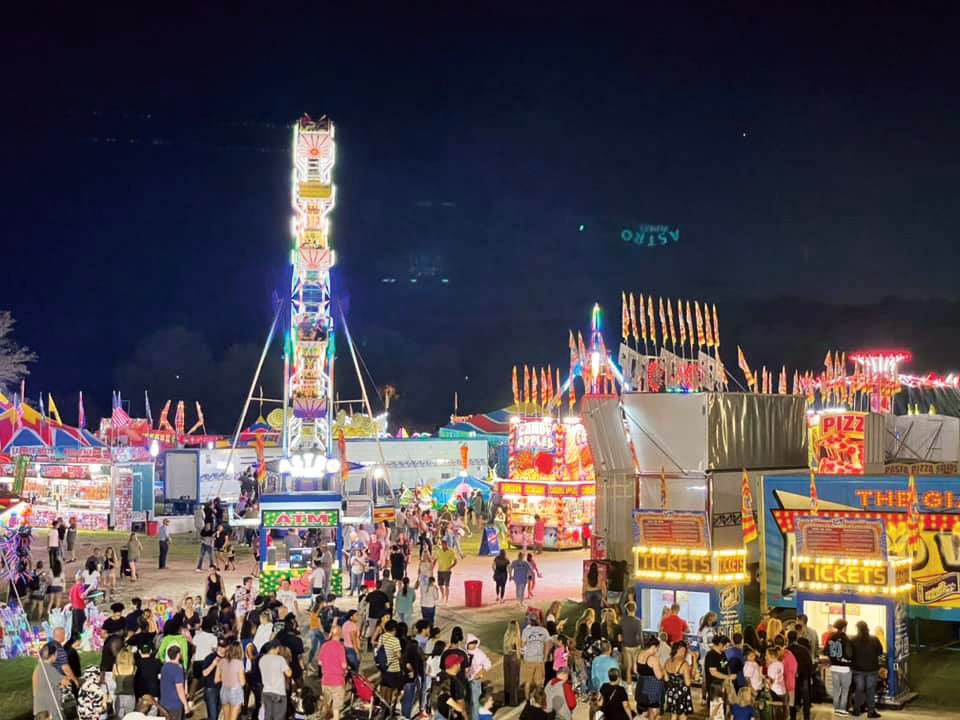 DeKalb is not the only county with unique fairgrounds history, Williams said. The Lauderdale County Fair in Halls is located on a World War II Army airbase. The Van Buren County Fair is held on the former campus of Burritt College, which was established in 1848 and was one of the first coeducational institutions in the South and one of the first state-chartered schools in Middle Tennessee; it was also occupied by Union troops during the Civil War.
"Every fair is kind of hard to sum up into one thing because every fair has something unique," Pitcock said. "Every fair has some history that most will not know unless they're from that particular county. But I would say fairs are a tradition anywhere you go."
The Tennessee State Fair, unique in its own way, moved to be a part of the Wilson County Fair in 2021.
"We are probably the most unique state fair in the nation because we are a county fair and a state fair all together," said Shari Bazydola, assistant fair manager of the Wilson County Fair-Tennessee State Fair.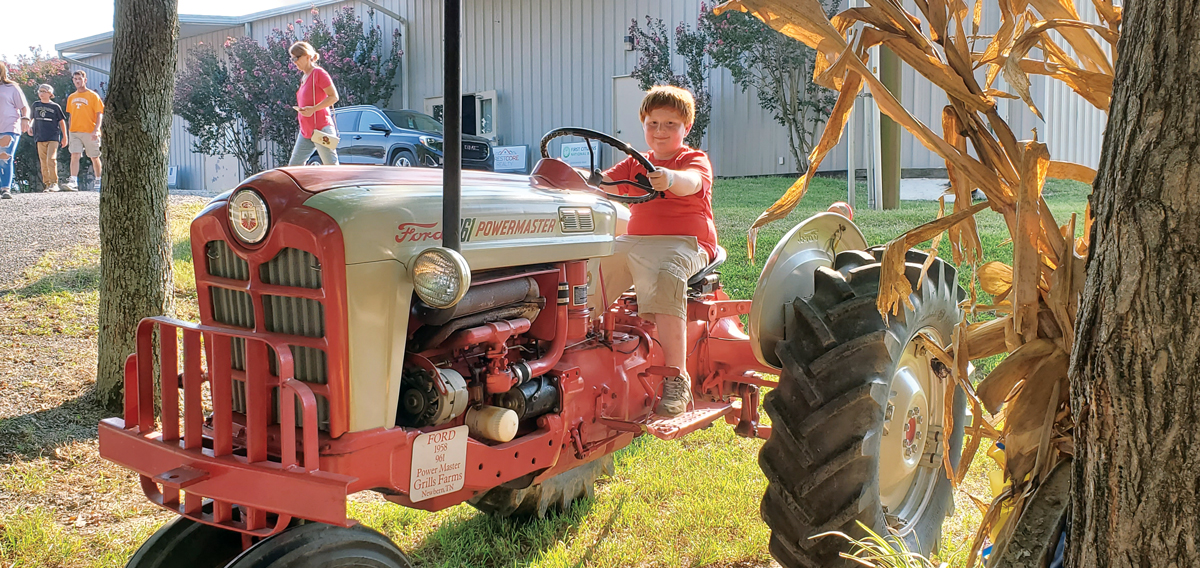 There are both Wilson County Fair competitions and State Fair competitions happening at the same time. This year, county fairs from across the state of Tennessee will compete for the "Best of Tennessee State Fair Champion Awards," McPeak said.
As an agriculture fair, the Wilson County Fair-Tennessee State Fair selects a Tennessee agriculture commodity each year to promote. This year will be the Year of Hay. A theme is also picked each year "to breathe new life into our fair," Bazydola said.
"Since we are the State Fair now, too, we want to make sure we are taking into account not just Wilson County but the entire state, so our theme this year is '95 Reasons to Celebrate Tennessee' so we can concentrate on highlighting and showcasing all 95 counties across the state," said Randall Clemons, president of the Wilson County Fair-Tennessee State Fair.
The goal of every Tennessee county fair is to meet the needs of their community by showcasing livestock, products and the county through different exhibits, Pitcock said.
"County fairs in Tennessee are a community," Williams said. "You're going to go and see your friends from school and your neighbors. You're going to see people you've known."
County fairs, at the end of the day, are still that grassroots celebration from years past with local people putting it together, Williams said.
"Fairs are a mirror of the community, showcasing what is best and brightest of the people and its resources," she added.
For more information on the 2022 Tennessee fairs, visit picktnproducts.org/find-products/fun-education/fairs.html or tn.gov/agriculture/farms/fairs.
Go visit your fair in your community and make family memories that will last a lifetime. We'll see YOU at the fair!