Dunbar Cave State Park preserves historic cave art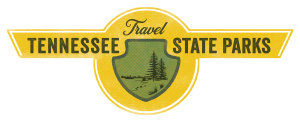 In a world that is filled with an increasing number of technological gadgets that would boggle the minds of Americans living even a mere three decades ago, it can be surreal and awe-inspiring to view something that was created by human hands 700 years ago. But that's exactly what you're able to do if you visit Dunbar Cave State Park in Clarksville, recently named Tennessee's 2019 State Park of the Year for its efforts in preserving, protecting and interpreting for visitors its prehistoric Mississippian cave art.
However, for thousands of years before the first drawings appeared on the landmark's walls, the native peoples were using the cave in an array of ways. It was a sacred site that the Mississippians believed was a portal to the Underworld, the level of the universe below the one where they lived. In the mid-1300s, they began to use charcoal to draw on the cave's walls or carve images into the limestone. These images still hold significance for today's native peoples, and recent research has yielded new discoveries of more Mississippian art as well as rare Cherokee syllabary. Members of the Eastern Band of the Cherokee have helped park staff with interpretation so that visitors can glean a more accurate understanding of the cave art.
"We are incorporating the indigenous voice into our interpretation of their stories and symbols," says Park Manager David Britton. "We are currently working with Cherokee people to do this. This will manifest this year as a further tuned cave tour that provides additional interpretation of native use of Dunbar Cave as well as providing interpretation of recently discovered Cherokee syllabary. After all, these are their (and other native peoples') stories. We park rangers are stewards entrusted to protect them."
Britton says his most memorable moment as a park employee came during a research trip inside Dunbar Cave with a couple of archaeologists and two Cherokee people.
"I had the privilege to stand in front of 800-year-old artwork and Cherokee syllabary with descendants of the people who made it and listen to their stories and interpretations," he says. "The emotion of the moment was palpable, and I will never forget it."
Tours of the ancient landmark are available May through September, and tickets are required to enter the cave. It's highly recommended that you reserve your spot on one of these tours, which can be done online, since they often sell out. Children ages 4 and younger are not allowed in the cave, and all tour participants need to bring a handheld flashlight.
Though the park's showpiece is the cave, drawing more than 7,600 visitors each year, it's not all that this 144-acre state park has to offer.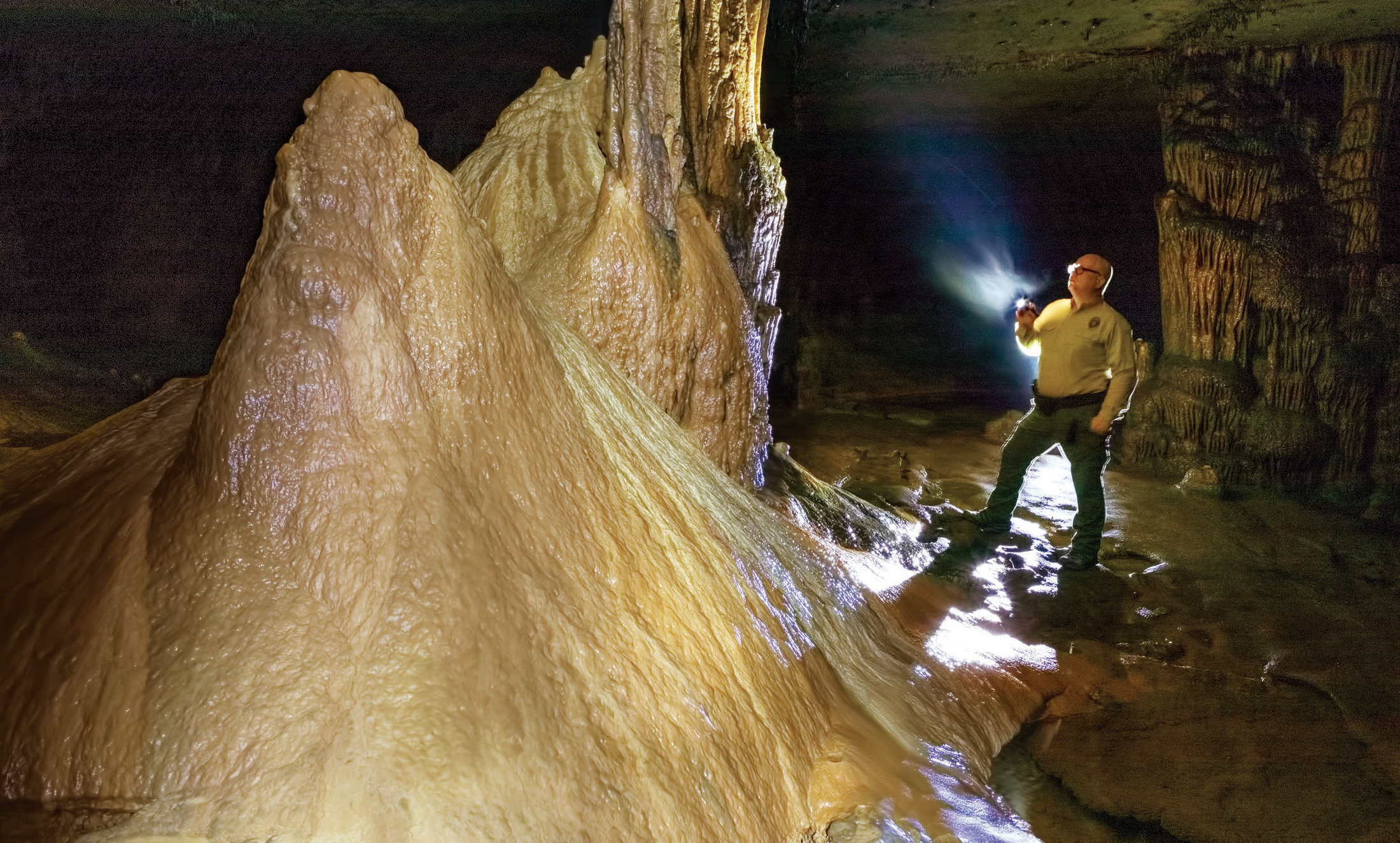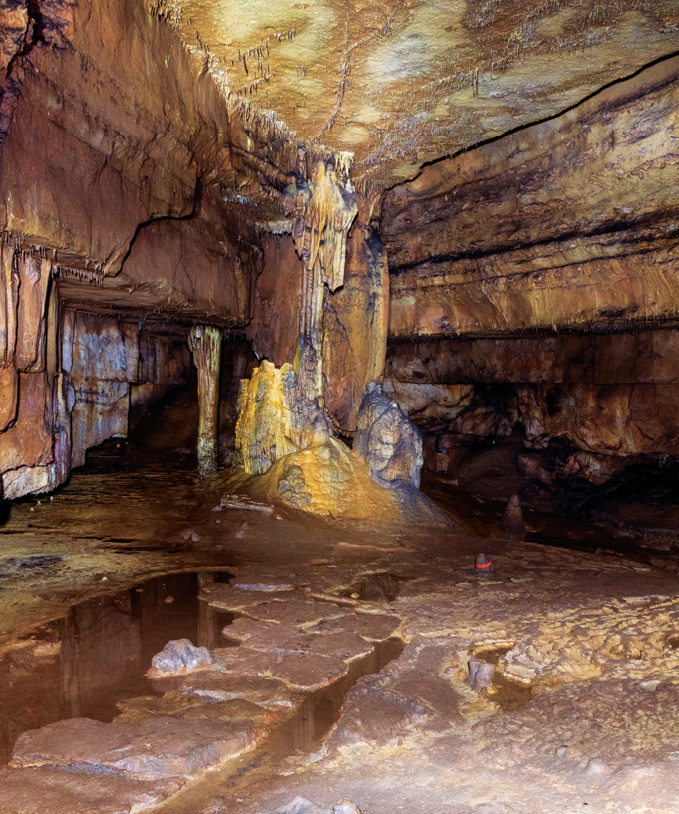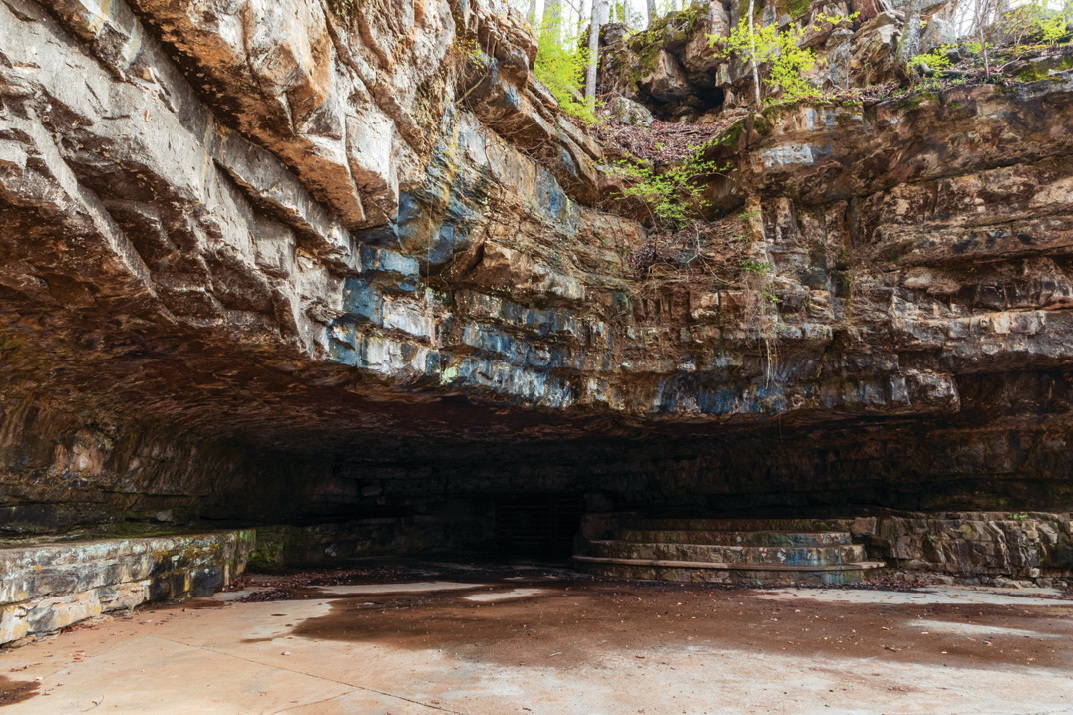 Hiking
You can enjoy the above-ground beauty of the park on one of the trails that range in difficulty from easy to strenuous. These trails take hikers past the cave entrance, around a lake and through wooded areas and grasslands. There is one short, paved trail, but the rest are along natural surfaces.
While the cave tours are definitely the most popular draw for visitors, Britton says the next biggest group of people is the locals getting in an afternoon hike.
"Though our primary mission centers on preserving and interpreting indigenous cave art, natural resource protection and outdoor experiences are inherent values of what we do," Britton adds. "We offer approximately three miles of hiking trails through upland forest and a re-established prairie."
Be sure to check the Upcoming Events tab on the park's website for future ranger-led hikes as well as camps and other special events.
Birding
Tennessee's state parks are excellent locations for birders to enjoy their favorite pastime, and Dunbar Cave State Park is no different. The shortest, easiest trail in the park, the Lake Trail, is a great place to see both waterfowl on Swan Lake and songbirds in the hilly woods. The park offers a birding list that names nearly 180 different birds that have been seen in the park, what seasons they appear and their frequency of appearance. These range from the year-round, frequent sightings of the American robin to the rarer herring gull, which has only been spotted irregularly in the winter and spring.
Exploring other fora and fauna
In addition to the popular birding checklist, the park also offers extensive checklists for butterflies, dragonflies, trees and shrubs, and wildflowers. Spending time trying to identify all the various species of animal and plant life that live in or visit the park makes one realize just how diverse life is within the park's boundaries.
Wait, there's more!
The park's visitor center, located in a 1933 bath house, is not only the place to pick up park maps and checklists but also houses a small museum that showcases the various aspects of the park's history and wildlife along with a gift shop.
Britton says one of the aspects of the park's history that people might not be aware of is the fact that country music star Roy Acuff once owned the cave and operated it as a country music park.
Outside the visitor center is a small picnic area where you can enjoy a meal while breathing in fresh air and listening to birds sing.
"Dunbar Cave State Park represents some of the highest qualities of our parks system," says Jim Bryson, deputy commissioner of the Tennessee Department of Environment and Conservation, in describing Dunbar Cave as Park of the Year. "It takes a lot to stand out among the work of our 56 state parks, and we are proud of the work that has been done at Dunbar Cave. The staff is most worthy of this recognition."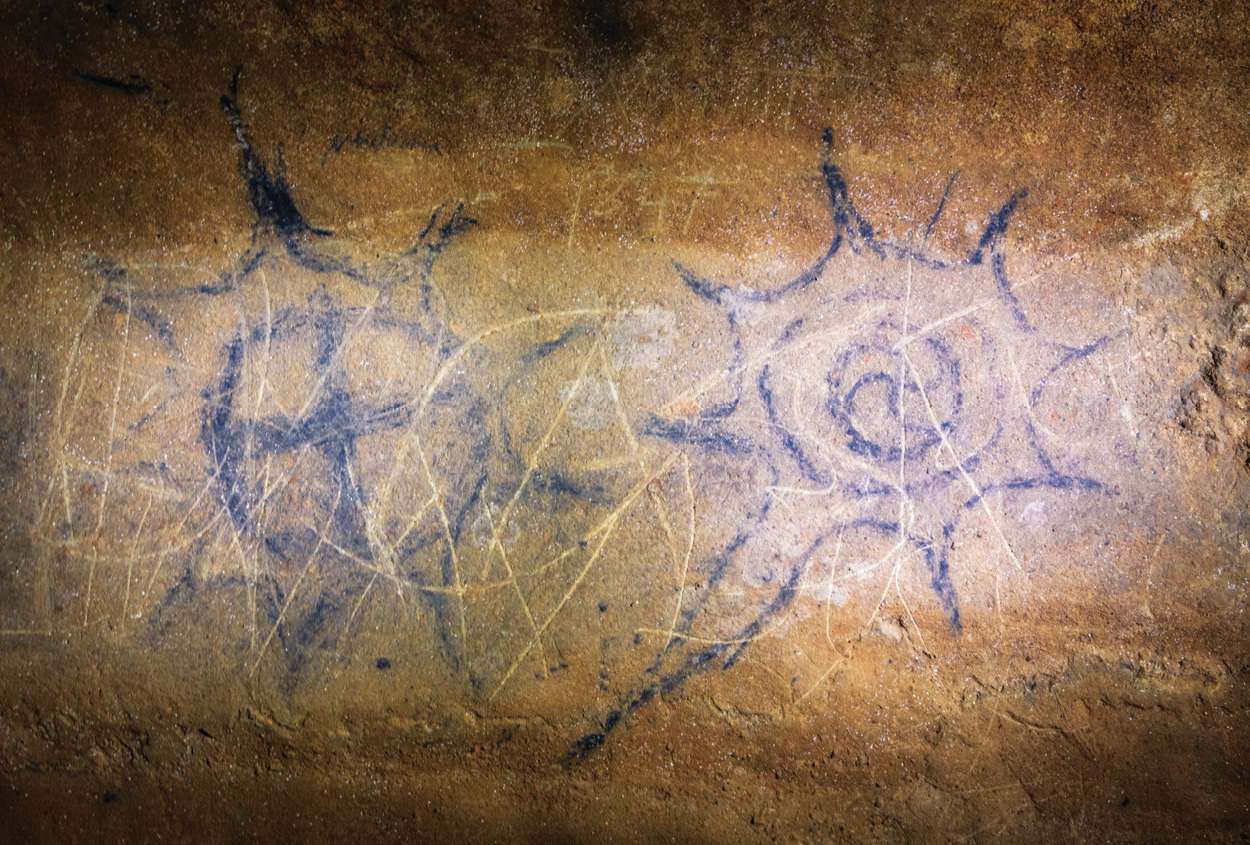 ---
Find Out More
For more information, visit the Dunbar Cave State Park website at tnstateparks.com/parks/dunbar-cave, and follow the park on social media, the links for which are on the site.