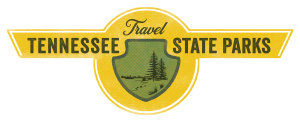 Standing in the middle of Roan Mountain State Park, it would be easy to imagine that you were actually surrounded by paradise itself. For what else should one call these more than 2,000 acres of hardwood forests, breathtaking mountains, crystal-clear streams and a rich biodiversity of flora and fauna?
"Roan Mountain is unique and different because of its location in terms of elevation," says Park Manager Monica Johnson. "The park sits at around 2,600 feet and reaches as high as 3,600 feet on our highest ridges. The elevation alone exposes us to a variety of weather patterns. We get snow when other parks do not. We can have snow at 3,600 feet and none at 2,600 feet."
Because of its elevation and location, the park can be 10 degrees cooler than most other places in Tennessee. Thus, Johnson suggests bringing layers of clothing when visiting the park, no matter the season.
"Our park is a gem and very comparable to the Smoky Mountains in terms of climate."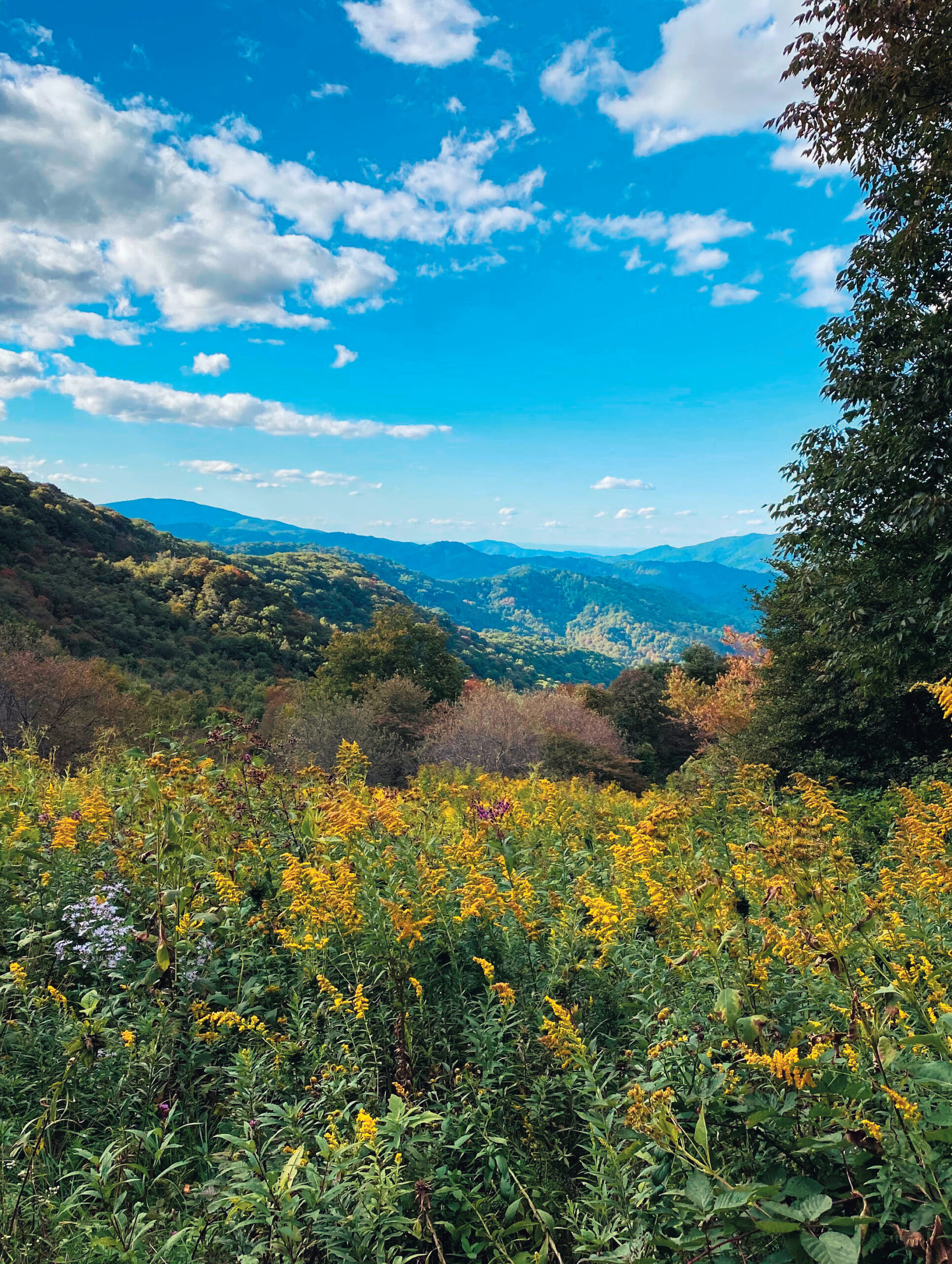 Come and play
As you would expect from a park in the beautiful mountains of East Tennessee, there are lots of activities to keep you occupied during your visit.
Hiking and biking the park's 14 miles of trails are among the most popular activities. Johnson calls Roan Mountain "a hiker's dream." You can breathe in the loamy forest scent, listen to and try to spot songbirds, snap photos of wildflowers and woodland creatures, pass by the ruins of an old iron mine and follow the lovely Doe River. While near the river, it's possible you might spot the Eastern hellbender, the largest salamander in the country. This species, which can grow as long as 30 inches (average is 12–15 inches), is threatened, and Johnson says it's important to not disturb the salamanders' habitat.
"Something I wish visitors would educate themselves more on is the importance of not building rock dams in our river," she says. "Moving rocks and stacking rocks are detrimental to their (the salamanders') existence. With the population on the decline, it is very important to protect the areas they still seek to call home."
The salamander is only one of the many rare, endangered and threatened species that live in the park.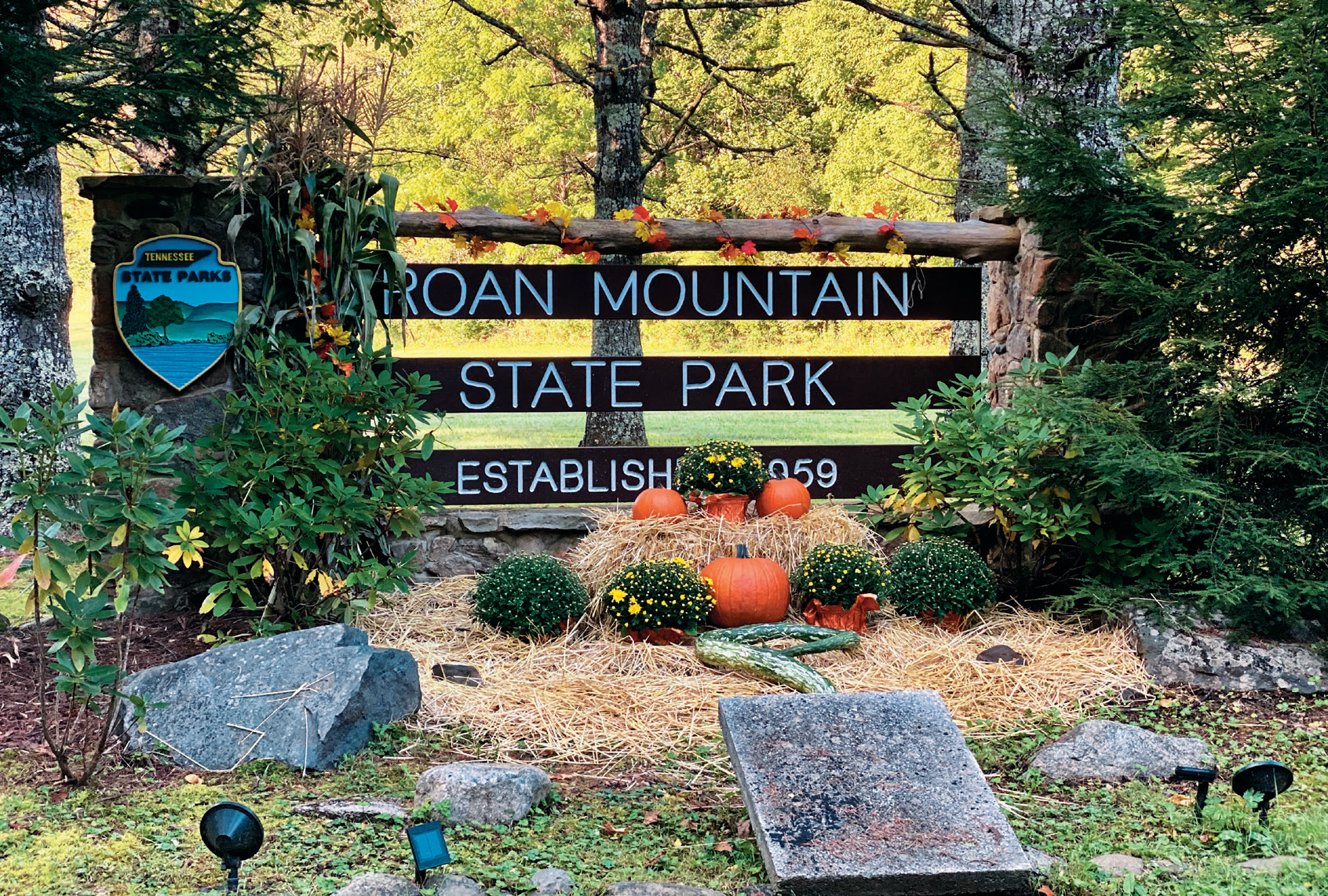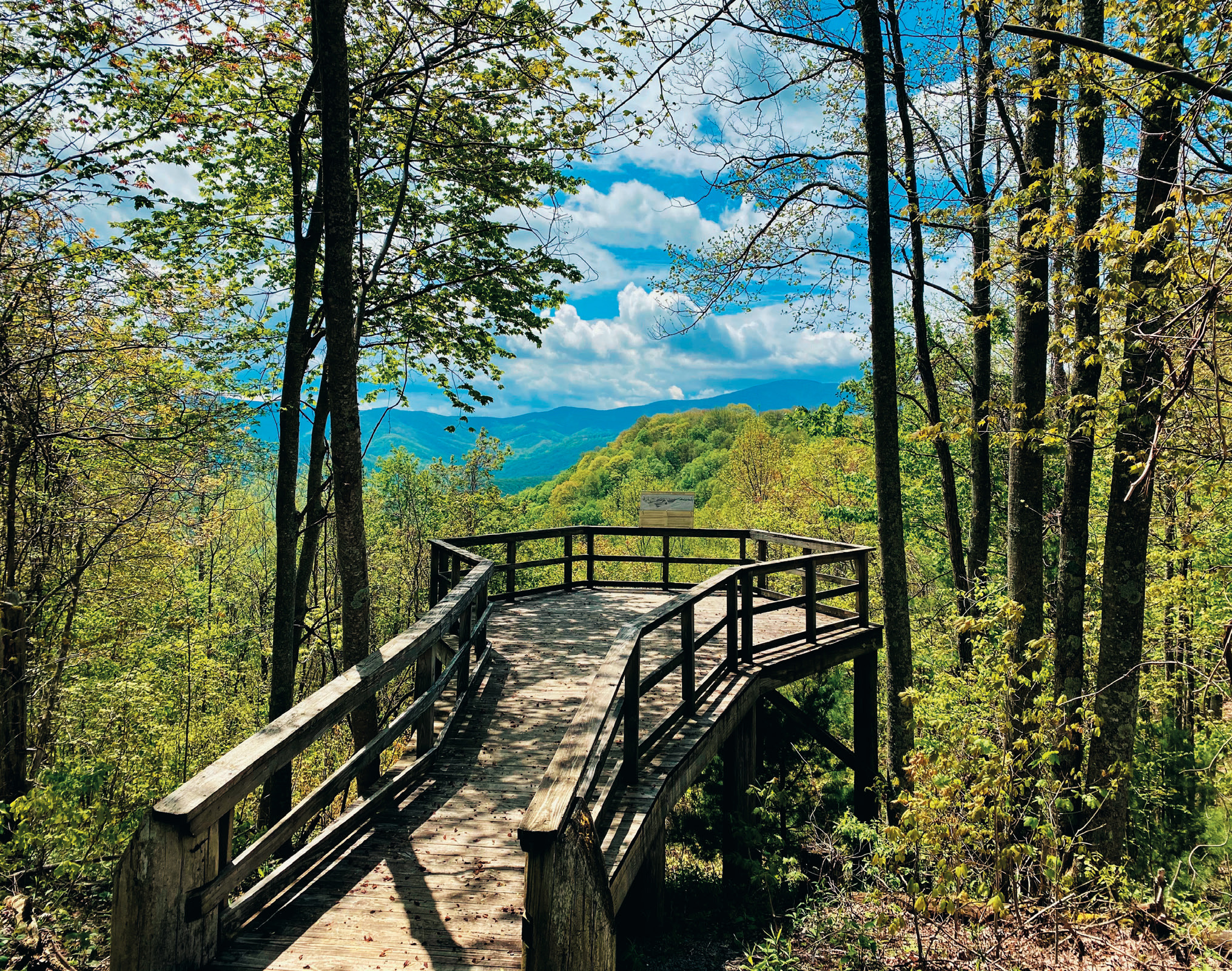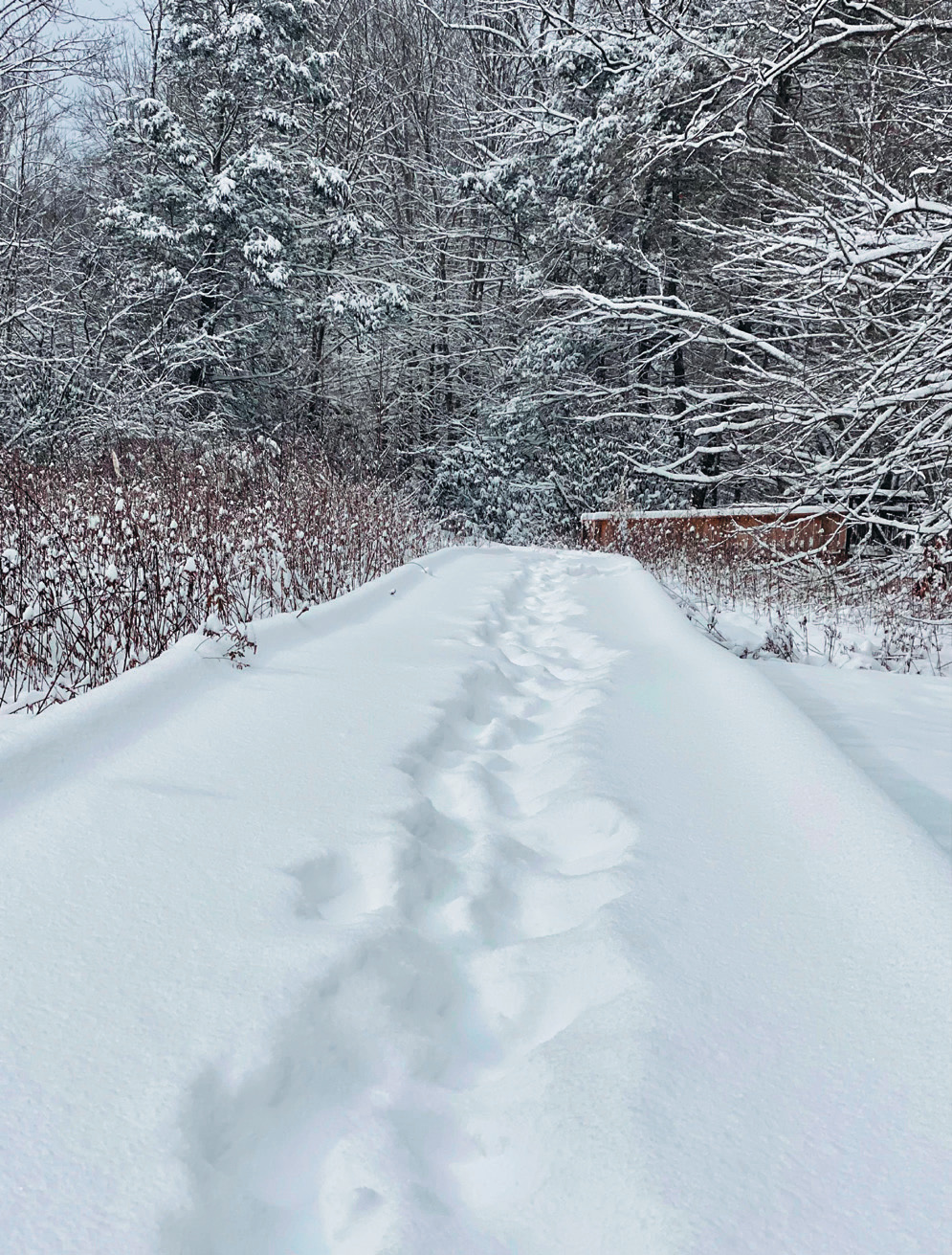 If you fancy some trout, you might want to try your luck in the Doe River in the park, a fly fisherman's heaven, as well as other wild trout streams in the area and the Watauga River.
For a slice of the human history of this corner of Tennessee, make sure to schedule a group tour (no more than 12 participants) of the 1908 Miller Farmstead if you're visiting between April and October.
"The history behind the Miller Farmstead is very interesting, and I would encourage visitors to register for our Farmstead Tours in the summer months to gain a better understanding of what the farmstead is about," Johnson says. "The Chestnut Ridge overlook is also located at the Miller Farmstead and provides views of the Roan Highlands."
Johnson says that visitors often get the park itself and the adjacent National Forest Service property confused. Roan Mountain State Park abuts the Cherokee National Forest, which is actually the location of the famous balds that offer stunning, unobstructed views of the Blue Ridge Mountains in both Tennessee and neighboring North Carolina. The national forest is also home to 6,285-foot Roan High Knob, the Appalachian Trail and the gorgeous Catawba rhododendron gardens, which put on their colorful show when they bloom in mid to late June. Access to this area is closed during the winter months.
Roan Mountain State Park also co-manages nearby Hampton Creek Cove State Natural Area, which has both natural and historical significance.
Stay more than a day
While Roan Mountain State Park is a great destination for day-use visitors, you might want to plan to stay overnight or even for several days. Accommodations include 30 cabins complete with rocking chairs on the front porches and cozy wood-burning stoves. Ten of these cabins are pet-friendly for an extra fee.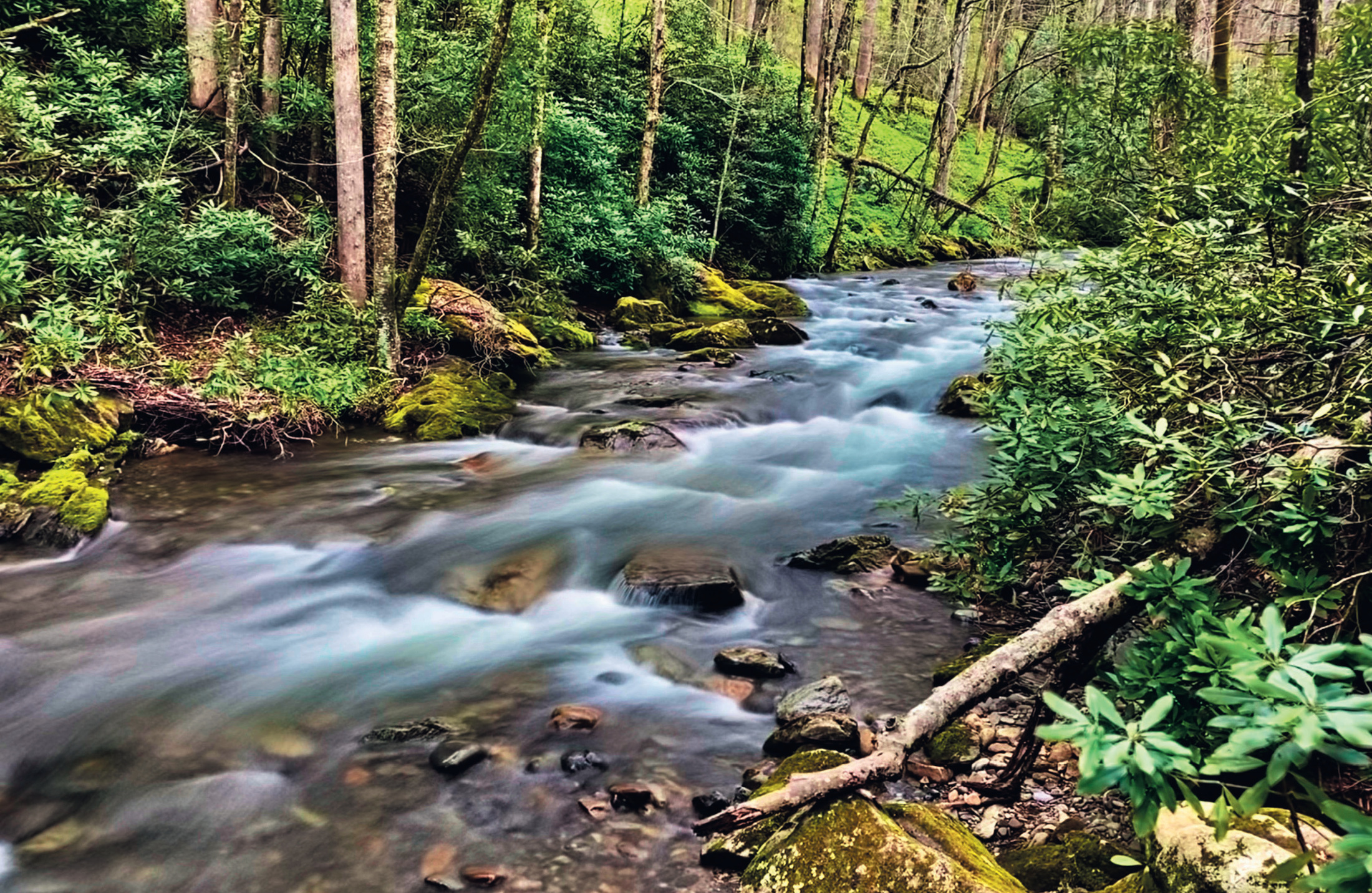 If you prefer camping, there are 86 RV campsites with water and electric hookups and 20 tent sites with water. Each campsite has a grill and picnic table for the warmer months or if you're daring enough for some chilly al fresco meals. The campground has bathhouses with hot showers, but only one of these is open during the offseason.
Each of four group sites can accommodate up to 25 campers. There is no electricity at these gravel tent pads, but they do have water spigots, grills, picnic tables and fire rings.
Johnson, who has been the park manager since April 2020, says that Roan Mountain visitation has followed the pattern of other state parks during the pandemic — lots more people seeking out its natural beauty for rest, relaxation and an escape from stressful reality. Many of those visitors have chosen to spend more than a day in the park.
"Our cabins and campgrounds have never been busier," she says. "The past two years have been the best in terms of revenue in the park's history and statewide. Events slowed down due to limitations on having them. The first year, we did not have any major events. In 2021, we were able to kick back up our events with COVID safety protocols in place. As of right now, everything is open, and events are being planned for the upcoming season. Unless we are directed differently by upper management, all of our major events will take place this year. In a normal year, we have around 750,000 to a million visitors. The last two years, we have exceeded 1 million with last year reaching 1.3 million visitors."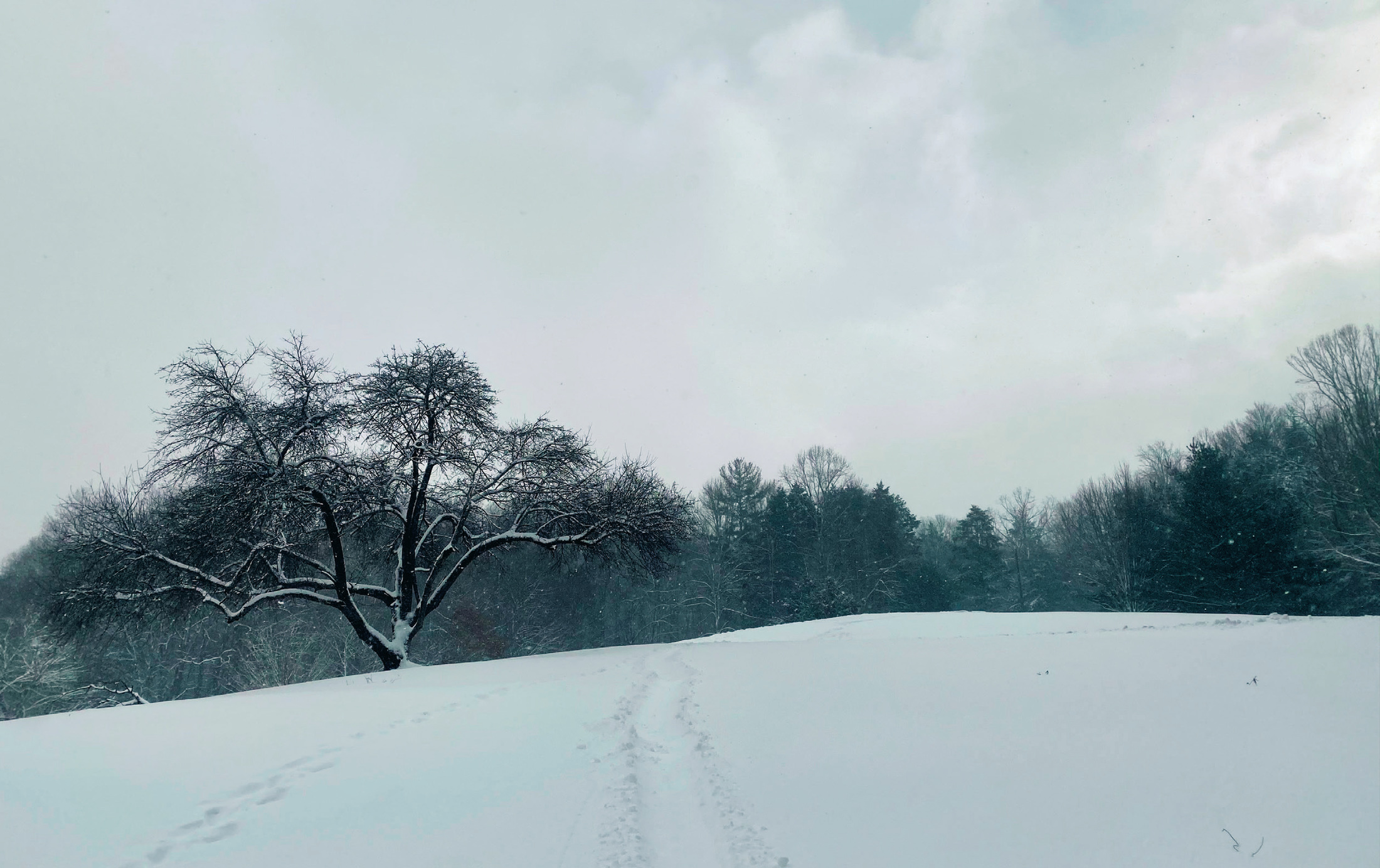 Growth underway
Johnson has been with Tennessee State Parks for 22 years, but she says that her favorite memory since coming to Roan Mountain is the acquisition of a 150-acre tract of land that borders the park and will increase its size from 2,006 acres to 2,156 acres once it is official sometime in February.
"Acquiring acreage for parks doesn't come along often, so I'm extremely proud of that," she says.
Johnson is quick to say she thinks she manages the best park in the state.
"It's an amazing and unique place, and I'm very blessed to have the opportunity to manage here."