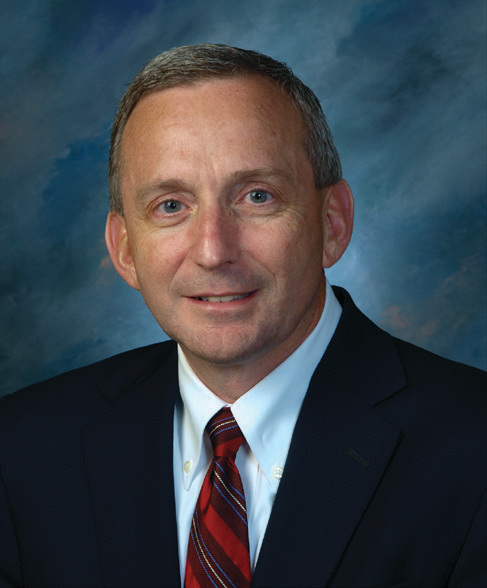 Exercising more, quitting smoking or that perennial favorite, losing weight. A brand new year offers a fresh opportunity for doing that thing we've put off despite knowing how much better off we'd be if we finally did it.
For some folks reading this column, that New Year's resolution may include going back to school. It's a worthy goal, but the cost of obtaining a college degree may have meant that the dream of accessing higher education was out of reach.
I am so pleased to announce that members of Tennessee's electric cooperatives are eligible for $50,000 in scholarships through an exciting new partnership with WGU Tennessee, an affiliate of Western Governors University. This nonprofit, fully online and accredited university is offering $3,000 Power Your Future scholarships (renewable for up to four terms and applied at $750 per six-month term) to new students — many of whom are busy, working adults — interested in pursuing an undergraduate or graduate degree while taking advantage of the flexibility offered by online education.
You can start classes at any time, joining more than 4,000 Tennesseans who are currently enrolled at WGU. In order to turn those good intentions into reality, you'll need to be officially admitted to WGU and enrolled in one of the university's more than 60 accredited bachelor's and master's programs. Degrees are available in areas like business, information technology, K-12 teacher education and health professions. You'll also need to complete a Power Your Future scholarship application (available online at wgu.edu/power) and be interviewed by a WGU scholarship counselor.
It's a big step, without question. After many years in the workforce, there are those who might have doubted if they'd ever be in a position to get that wished-for college degree. That's why I'm so excited about this scholarship opportunity for electric cooperative members. You see, co-ops all across our state are focused on investing in the future of rural communities. It's what we mean when we say we're committed to "building a brighter Tennessee."
It's all too easy to find excuses for not fulfilling some of our New Year's resolutions. But if yours has always been to get your degree, WGU Tennessee's Power Your Future scholarship can be the catalyst for finally making it happen. And filling out that online application is bound to be a lot easier than shedding all those extra pounds from overindulging during the holidays!