Falcon Rest tours combine hands-on history with entertainment
When Charlien McGlothin first set eyes on Falcon Rest nearly 25 years ago, it was no longer the "grandest mansion in Tennessee" that entrepreneur Clay Faulkner built for his wife in the 1890s. Rather, it was run-down and in need of an army's worth of TLC. But McGlothin's husband, George, saw beyond the years of neglect to what the two-story home in McMinnville could become again — a showpiece. But even he had no idea what Falcon Rest would eventually offer the public.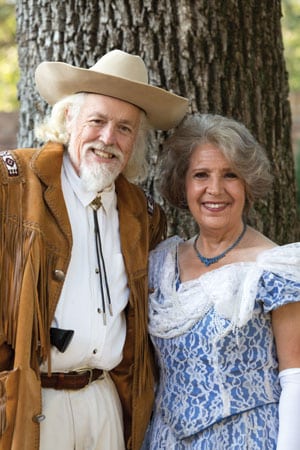 Now, nearly a quarter-century after the McGlothins began renovations — most of which they did themselves and continue today — Falcon Rest is a popular destination for individuals and groups alike. Visitors ranging from schoolchildren to wedding parties to members of the Red Hat Society have walked through the rooms of the mansion, hearing tales of the Faulkner family and their business enterprises that were located next to the home. These businesses included the Faulkner Springs Hotel, one of the health-and-pleasure resorts serving mineral water that were popular during the Victorian era, and a textile mill that made Gorilla Pants, which were purportedly so strong "even a gorilla couldn't tear them apart." The Public Broadcasting Service dubbed Falcon Rest "Tennessee's Biltmore" because of the modern conveniences the home had when Faulkner constructed it in 1896 — things like electricity, indoor plumbing and central heating. Faulkner made the 10,000-square-foot home as comfortable and stylish as possible so that his wife, Mary, would agree to move next to the mill.
When the McGlothins originally opened Falcon Rest, it was operated as a bed and breakfast. That part of the business has now moved next door to the Falcon Manor B&B, which offers four guest suites, including one that has two bedrooms. With the overnight accommodations relocated to other buildings on the property, tours of the mansion are given seven days a week from 9 a.m. to 5 p.m. Tours are provided to scheduled groups and walk-in visitors alike.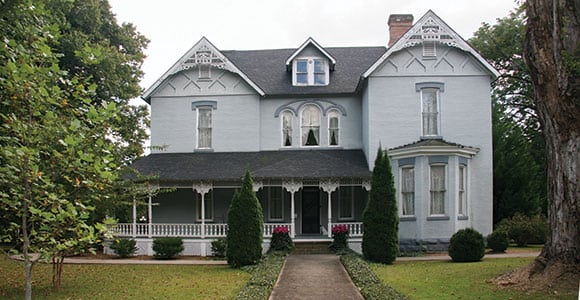 But a tour of the mansion and gardens is far from all Falcon Rest has to offer. The McGlothins have made it their mission to make the history of the property, the Faulkner family, McMinnville and Tennessee fun for their visitors. To this end, they offer history-based entertainment while guests eat a delicious meal in the Victorian Carriage House dining room. "The Honeymoon Ball of Gen. John Hunt Morgan" is a Civil War-based show. "Murder at the Mansion" is a murder mystery dinner where guests are assigned roles to play and then let loose to ad lib, which often leads to a lot of laughs on the way to finding out "whodunit."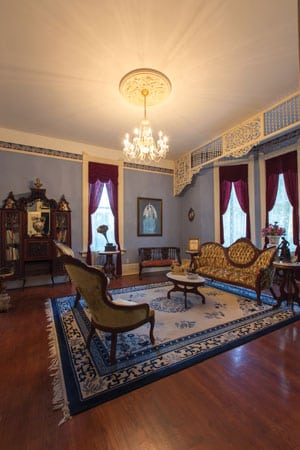 As with many old homes, some visitors believe that Falcon Rest is haunted. So it was only natural to add a show around this theme. "Ghost at the Mansion" is based on a lighthearted and fun ghost convention. You never know who might show up — anyone from Elvis Presley to Henry VIII to Casanova.
Tours can be scheduled for any time or day for groups of 20-30 or more. The Victorian Carriage House dining room can also be booked for special events like wedding receptions, class reunions and other group get-togethers such as office Christmas parties.
If you're not part of a group, perhaps a drop-by visitor while out for a drive in the country, you can request a lunch from the Victorian Tea Room housed in the visitors' center. Or go for the complete experience by scheduling a formal Victorian tea complete with cinnamon cream scones, strawberry jam and fresh-whipped cream.
At the other end of the visitors' center is the Victorian gift shop filled with, as George McGlothin says, "things you won't find at Wal-Mart." Paper dolls, music boxes, lacework, jewelry and Civil War items are only a few of the offerings.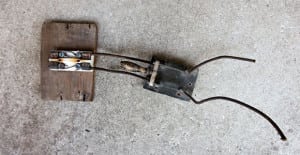 Christmas is a great time of year to visit a Victorian home such as Falcon Rest since so many of our ideas of the picture-perfect Christmas come from that era. The McGlothins start decorating the mansion for the holidays the day after Halloween, so you may want to plan a visit in the coming weeks. You can tour the home, have lunch and even do a bit of Christmas shopping in the gift shop.
Falcon Rest and the Falcon Manor B&B are conveniently located in the middle of the triangle formed by Nashville, Chattanooga and Knoxville, making it a great day trip for a large number of Tennesseans. To find out more or to schedule a group tour, event or overnight stay, visit www.falconrest.com or call 931-668-4444.