From seeing seven states atop Lookout Mountain, just a half-mile from the Tennessee state line, to scaling Clingmans Dome in the Great Smoky Mountains National Park, some of the most scenic views in the Southeast are located in Tennessee. And the good news is that you can see them without leaving the ground.
As the only place in the country that offers a view of seven states — Alabama, Georgia, Kentucky, North Carolina, South Carolina, Tennessee and Virginia — Lookout Mountain offers a 360-degree view with easy access via the Incline Railroad at Rock City.
The Great Smoky Mountains National Park is also home to the third-highest mountain east of the Mississippi: Clingmans Dome. At 6,643 feet above sea level, it's the tallest mountain in Tennessee and topped only by Mount Mitchell at 6,684 feet and Mount Craig at 6,647 feet; both are located in the Black Mountains of North Carolina.
"We are so lucky to have a treasure like Clingmans Dome so close to Sevierville," says Amanda Marr, director of marketing and communications for the Sevierville Chamber of Commerce. "The hike to reach the top is paved, but it's steep. Of course, when you climb to the top and see the mountains roll out beneath you, it's truly spectacular and well worth the hike."
On a clear day, visibility can be as great as 100 miles; on hazier days, it's closer to 20 miles.
A drive through the park offers a number of scenic overlooks with strategically located pull-offs and parking lots, but remember that the 31-mile parkway between Cherokee, North Carolina, and Gatlinburg along Newfound Gap Road, US 441, is mostly two lanes with no other access roads. The road's elevation is just over 5,000 feet.
"If you're planning a visit to Clingmans Dome, remember that the access road is closed from early December through late March and that you'll want to bring a jacket, even in the summer, because it's usually cooler up there, and there may be more precipitation," Marr says.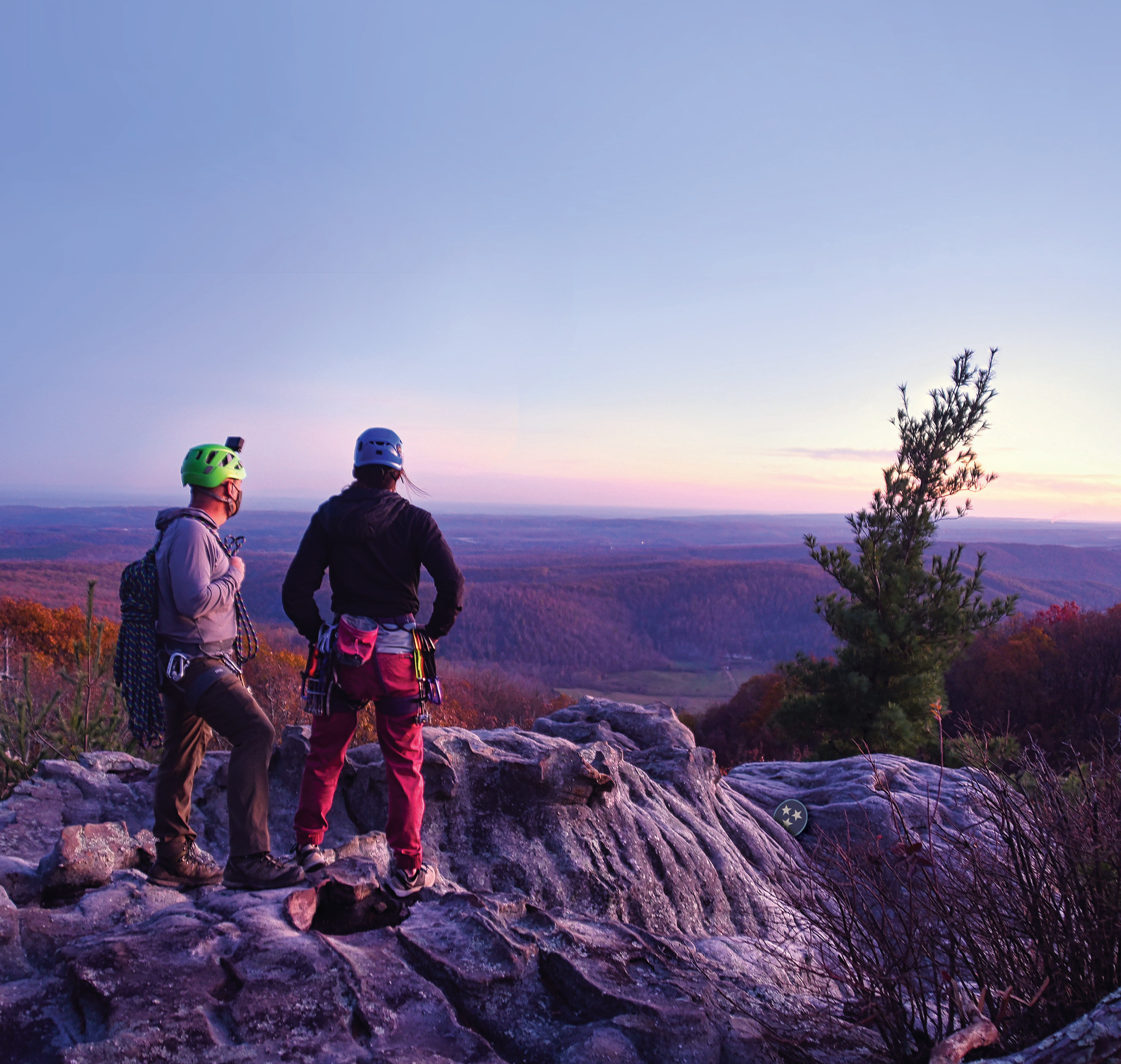 Other peaks above 6,000 feet include Old Black Mountain at 6,370 feet in Sevier and Cocke counties and the 6,285-foot Roan High Knob in Carter County, Tennessee, and Mitchell County, North Carolina. The Roan High Knob Shelter is the highest on the Appalachian Trail.
Four other Tennessee mountains are higher than 4,000 feet: Snake Mountain, at 5,574 feet, part of the Blue Ridge Mountains in Johnson County; Thunderhead, home to Rocky Top Knob in Blount County, 5,527 feet high; Big Bald in Cocke, Greene and Unicoi counties at 5,516 feet; and Haw Knob at 5,470 in Greene County near the Cherohala Skyway in the Cherokee National Forest.
The Foothills Parkway connects U.S. 129 and U.S. 321 through the Great Smoky Mountains National Park. Originally conceived in 1944 as a 72-mile route, approximately 35 miles remain to be completed.
At one end, the infamous 11-mile stretch called the Tail of the Dragon takes 318 curves and is one of the most popular destinations for motorcycle riders in the Southeast. The 33-mile section on the southern end of the parkway offers views of valleys and mountainsides that are ripe with brilliant colors each autumn.
Another 5.6 miles on the northern end of the parkway have been completed and connect Interstate 40 with Cosby. However, there is no shortage of views with parking areas.
Gatlinburg boasts several "high places" with sought-after views. SkyLift Park's Gatlinburg SkyBridge, the longest pedestrian suspension bridge in North America, is located 500 feet above the town, and the 680-foot-long bridge takes visitors across a valley at a height of 1,800 feet above sea level. It's accessible via the Gatlinburg SkyLift, which originally opened in 1954 as the first chairlift in the South.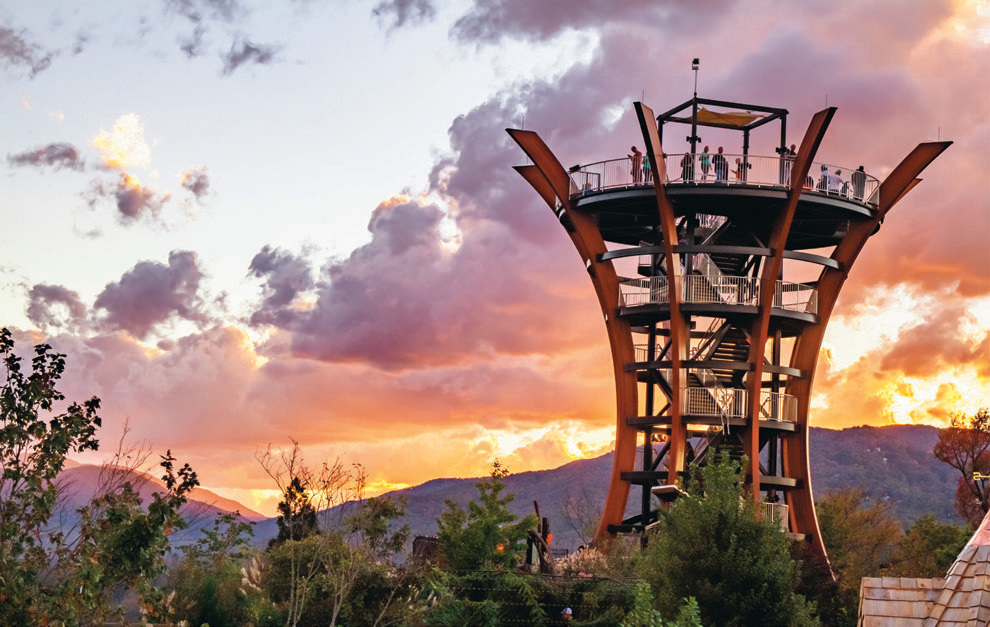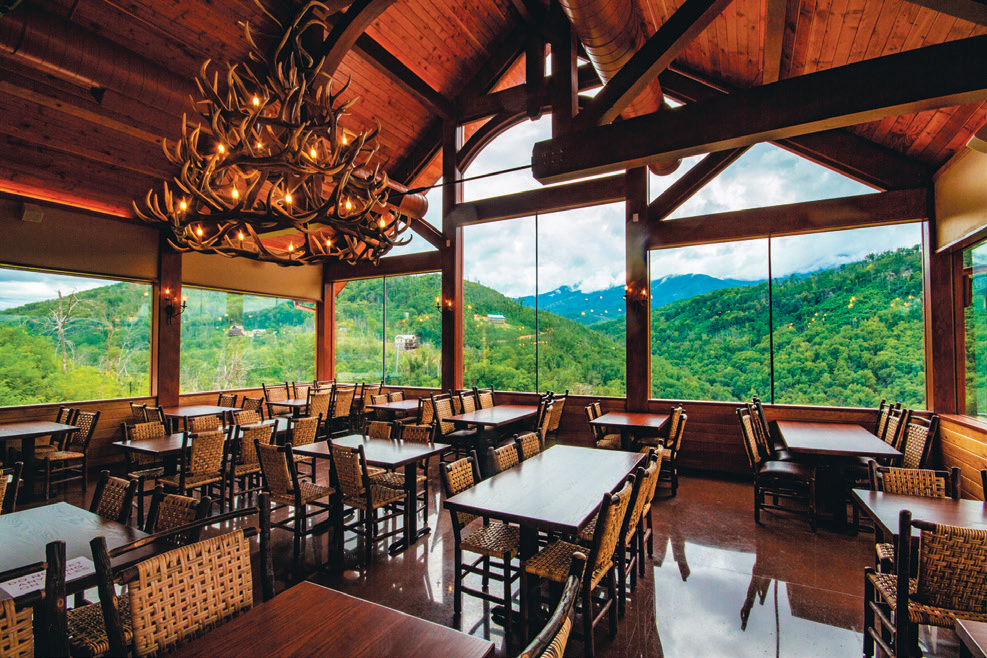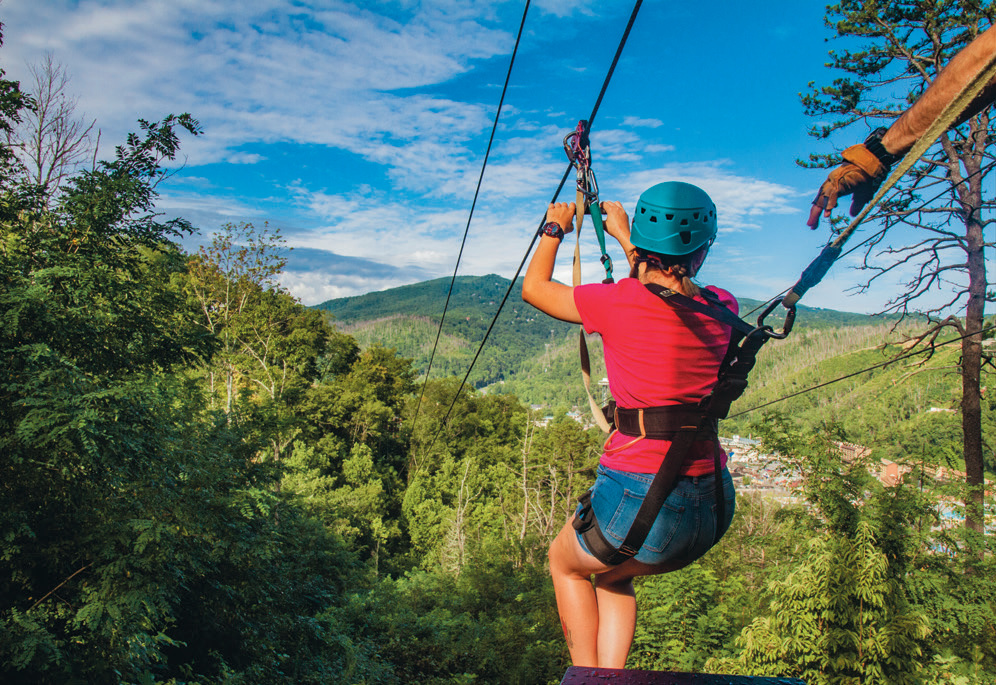 Views from the bridge overlook downtown Gatlinburg and give the keen-eyed visitor panoramas of the Great Smoky Mountains, including Clingmans Dome. Mount Guyot and Mount LeConte are also visible when there is no haze.

Two other chair lifts in Gatlinburg take visitors above the ground and lead to adventure. The Aerial Tramway to Ober Gatlinburg Ski Area and Amusement Park transports people to four-season fun that includes snow skiing in the winter. Anakeesta outdoor theme park offers multilevel adventures for all ages. Its AnaVista Tower, billed as Gatlinburg's highest point at 600 feet above the town, provides 360-degree views stretching to areas as far away as Kentucky. Visitors can also get off the ground on the Chondola, Treetop Skywalk, Dueling Zipline Adventure and TreeVenture Challenge Course.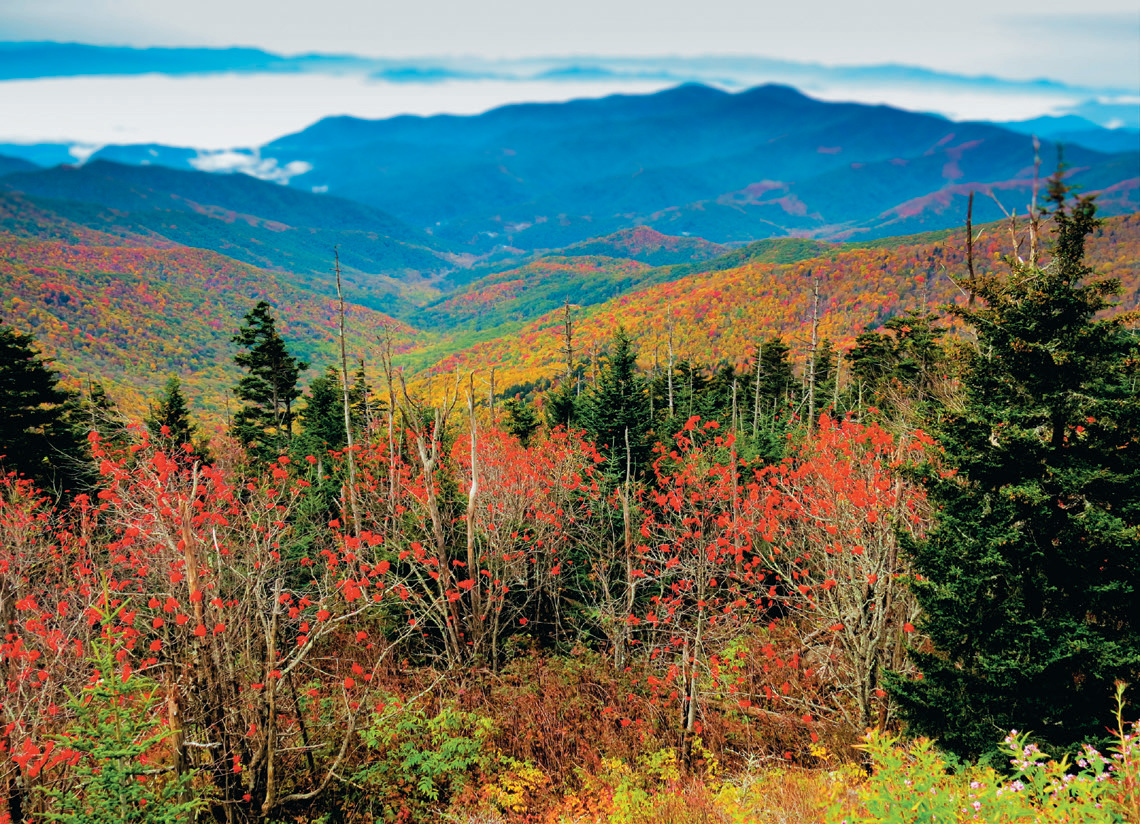 Lodging choices include Westgate Smoky Mountain Resort and Water Park, perched high above downtown Gatlinburg and a little away from traffic. With cabin-style villas, an enclosed water park, an onsite restaurant and three heated pools on the property, it provides a home base for travelers who want to explore Gatlinburg, Pigeon Forge, Sevierville and the Great Smoky Mountains National Park.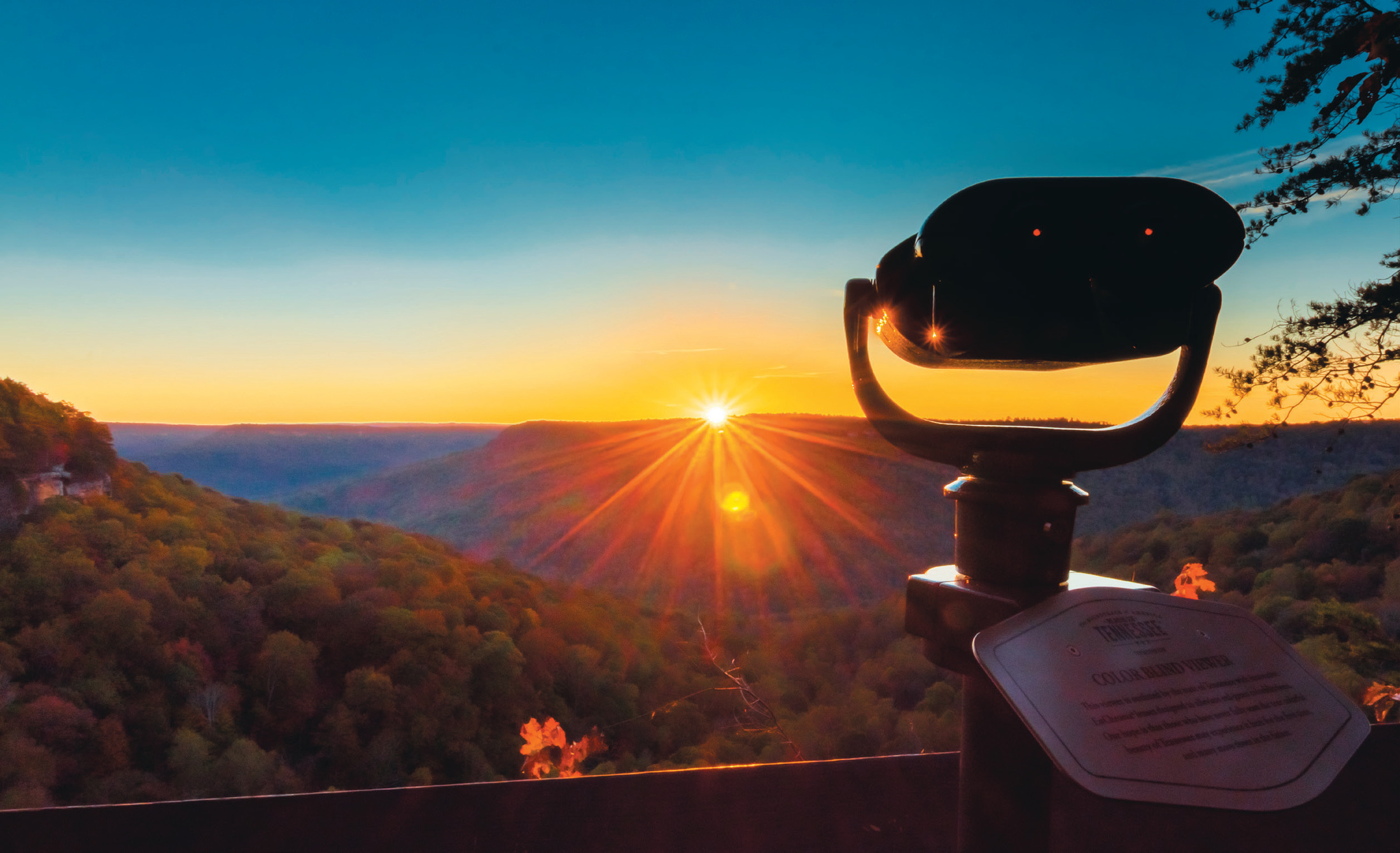 Brilliance for the colorblind
For people, mostly men, who experience red-green colorblindness, experiencing the bright colors of fall is difficult. In the United States, nearly 13 million people suffer from red-green colorblindness and as such have never seen the true colors of autumn. Tennessee recently installed a dozen special viewfinders for people with colorblindness.
"Tennessee has beauty for all to see," says Jill Kilgore, public relations media manager for the Tennessee Department of Tourist Development. Special viewfinders at 12 scenic locations across the state allow visitors with red-green colorblindness to enjoy fall leaves bursting with color and spring's beautiful flowers.
Here's where they are:
Big South Fork National River and Recreation Area, Oneida
Cherohala Skyway — Lake View Overlook, Tellico Plains
Chickasaw State Park, Henderson
Fall Creek Falls State Park, Spencer
Highway 111 — Sequatchie Valley Overlook, Dunlap
Interstate 26 — Westbound Scenic Overlook, Erwin
Meeman-Shelby Forest State Park, Memphis
Ober Gatlinburg, Gatlinburg
Ruby Falls/Lookout Mountain, Chattanooga
South Cumberland State Park, Monteagle
Standing Stone State Park, Hilham
Veterans Overlook/Clinch Mountain, Bean Station
For more information, visit tnvacation.com/tn-fall-color.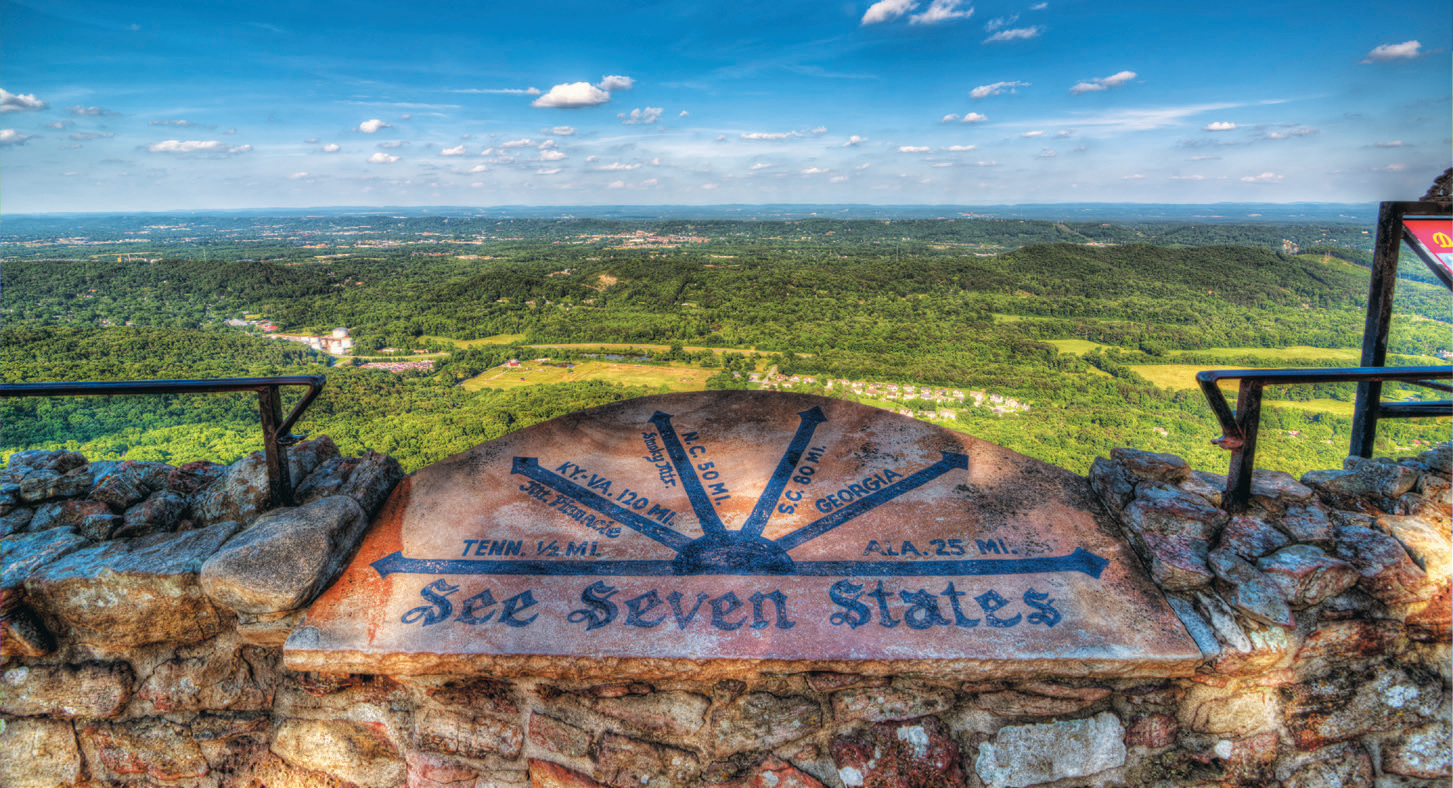 Cumberland overlooks
The 14-county Upper Cumberland region's scenic treasures include Pogue Creek Canyon near Pickett State Forest. Located in Fentress County, the canyon's 3,000 acres are laced with sheer bluffs and cliffs created by centuries of erosion by Pogue Creek, a tributary of the Wolf River.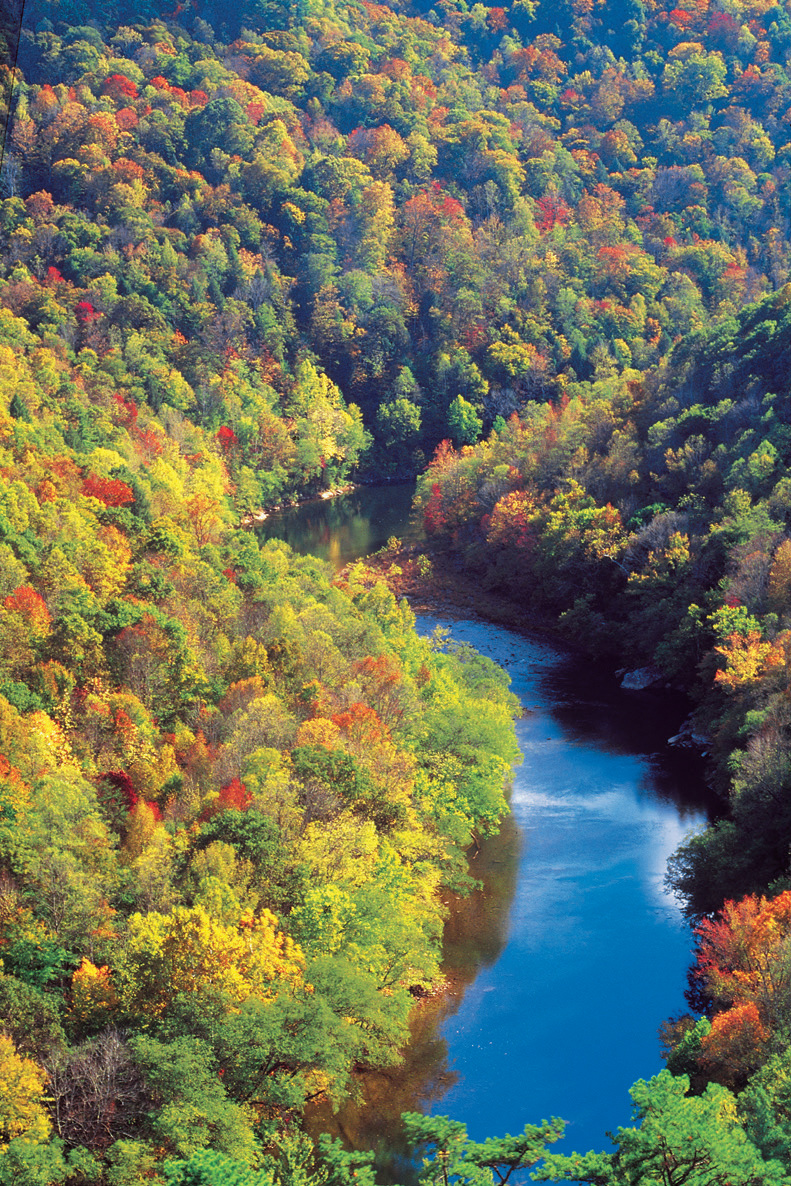 "The wonderful orange-red and yellow sandstone formations and the many rock houses are stunning," says Ruth Dyal, executive director of the Upper Cumberland Tourism Association, which serves 14 counties across Middle Tennessee. "It's hard to imagine the views without witnessing them for yourself."
The Big South Fork River and National Recreation area's 125,000 acres traverse north Tennessee and Kentucky. Hiking trails lace the mountainsides and lead to scenic overlooks. Nearby, Fall Creek Falls State Park near Spencer showcases waterfalls, cascades and gorges. The park's namesake is one of the highest waterfalls east of the Mississippi, but it's not the only waterfall in the park. Check out Piney Falls, Cane Creek Falls and Cane Creek Cascades.
"Welch's Point in Virgin Falls State Natural Area is easily accessible because visitors can park their cars just 400 feet away for an easy walk to the overlook," Ruth says. "Less than a mile from Interstate 40, Bee Rock's view of the Calfkiller River and Stamps Hollow is worth a stop. And Black Mountain off the Cumberland Trail has a spectacular view of the Grassy Cove Valley. The bluff is ideal for rock climbing. All three of these overlooks are especially popular with hikers and outdoor enthusiasts."
Whether you're a hiker who wants to get some exercise or would rather ride in a chairlift or even drive a car, you can keep your feet on the ground and still see some of the best views in the Southeast right here in Tennessee.