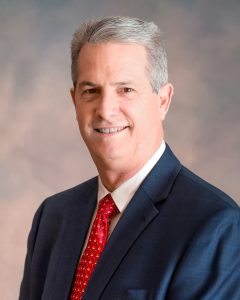 The next time you pass a factory, I encourage you to put some thought into how it ended up there. Factories often bring new jobs and tax revenue with them, so when businesses are looking to relocate or expand, there are often many communities working hard to recruit them.
In most cases, factories and other large businesses don't decide to locate in a community by chance. It is the result of a long and thorough site selection process.
Most people don't realize how heavily involved Tennessee's electric cooperatives are in recruiting new businesses and jobs to our communities. It's something we focus on every single day, and it has a significant impact on you and your neighbors.
Much of this work goes on "behind the scenes," which may explain why not a lot of people seem to know about it. I'm on a mission to change that …
Co-op staff members meet regularly with federal, state and local partners. We're at the table when U.S. Department of Agriculture Rural Development loans are being discussed and advocate for local applicants for grant funding. We share our expertise at meetings of the Tennessee Department of Economic and Community Development and regional development agencies. We also have good relationships with local chambers of commerce.
Our participation goes beyond just attending meetings. When a local manufacturer needs a supply of power that can't be interrupted, we're doing what it takes to make that happen. When site selection consultants are considering our area, one of the first things they want to know about is what it will take to get electricity to the location, our record of reliability and the affordability of our rates. When local representatives gather to welcome a prospect for a site tour, you can be sure that somebody wearing an electric cooperative hard hat is part of that group.
Our support for existing businesses is just as robust. We often provide technical know-how for local businesses and industries that are looking to improve their bottom lines through energy efficiency. When they're ready to expand, we're right there with the additional energy capabilities they will need.
Our electric rates are below the national average, and that often plays a key role in bringing businesses and the jobs they provide to our area and helping them prosper once they've arrived.
Our communities need jobs to grow and thrive, and capital investments in our areas keep taxes low for everyone. Whether we're attending a ribbon-cutting sponsored by a chamber of commerce or (my favorite) wielding one of those "golden shovels" to break ground at the site of a new industry, Tennessee's electric cooperatives are there, playing essential roles in securing the economic futures of our communities.