Lebanon's David Tinsley provides vehicles for the small and large screens
There David Tinsley was, driving home from work one day in September 1999 when a stroke of pure luck started him down the path to having one of the coolest jobs you can imagine. As owner of Ragtop Picture Cars, based in Lebanon, he now provides vehicles for movies, TV shows, music videos and commercials.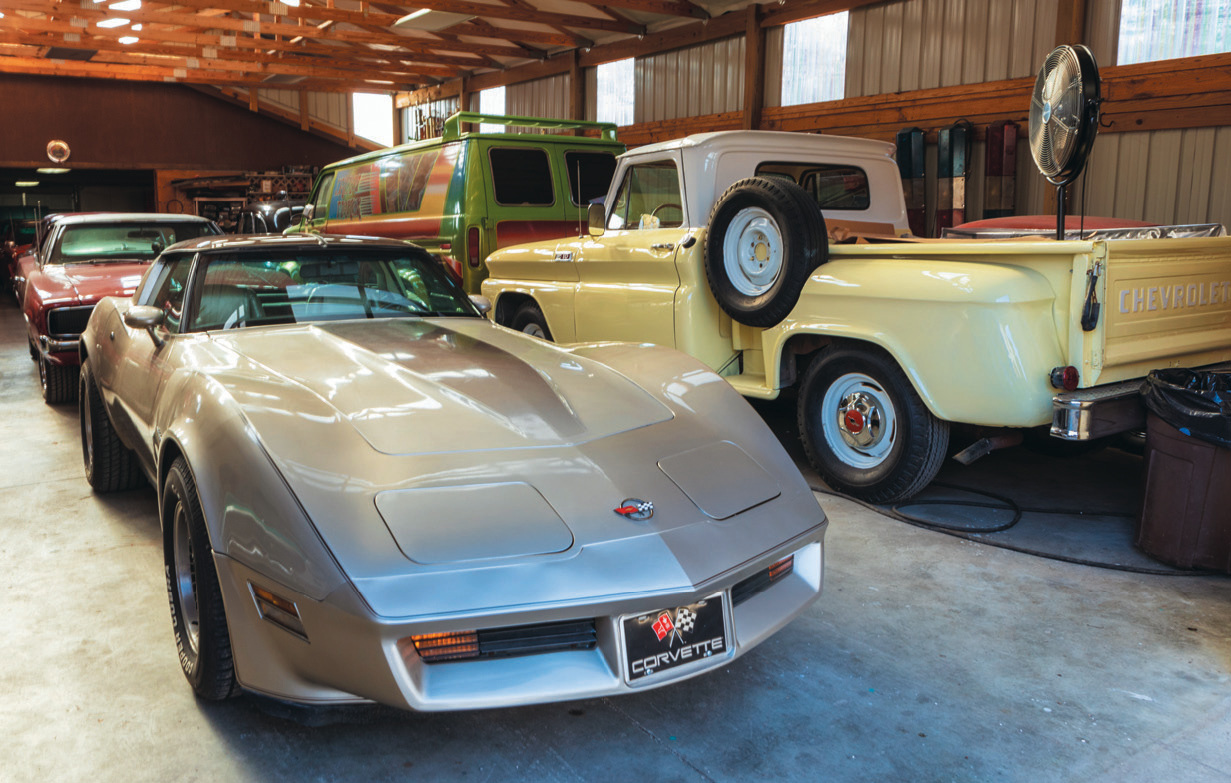 "I was driving my 1964 GTO convertible home from work when a director pulled up beside me at a red light and asked if I was interested in using my car in a country music video," says Tinsley, a member of Middle Tennessee Electric. "When I told him 'sure,' we proceeded to pull into a gas station, and he told me that it was for the country duo Brooks & Dunn for the video 'Missing You' and that I would get paid for it. So while on the Brooks & Dunn set, I asked him if there was anyone in town who provided vehicles for videos, and he said there was one fellow who did, but he was ready to retire from it. A bright light went off because I knew I was ready to do something other than restorations and collision work. I did a couple more videos that year and got to know a few more producers and directors, and it just grew from there."
And grow it did. Tinsley currently owns and maintains 181 vehicles on his farm, about 80 percent of the vehicles listed in his database that are available for shoots. These range from a 1924 Model T to modern vehicles, from fully restored to more rustic in nature. If you look through all the vehicles listed on his website, you'll see not only a variety of cars and trucks but also emergency vehicles, 18-wheelers, race cars, motorcycles, taxis, buses, RVs and even a section called "Rough and Wrecked." The remaining 20 percent of the vehicles in the database are owned by other people, but Tinsley facilitates their use in projects.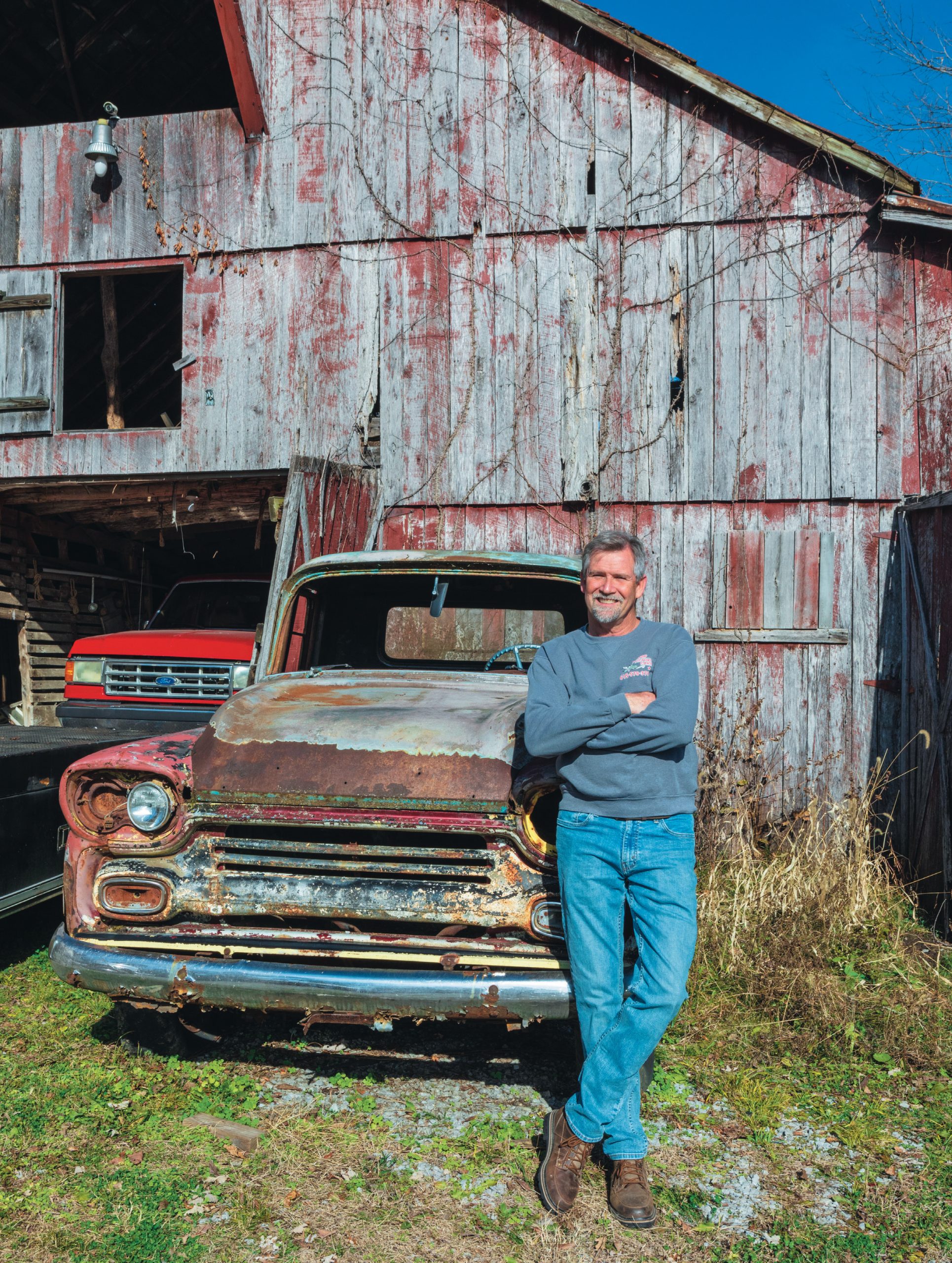 "I own several unique vehicles, including a Delorean, an AMC Pacer and Gremlin, a Metropolitan Nash, a VW Thing, but the rarest would be a 1958 Pontiac Superior Hearse used in the 2019 film 'The Right Stuff,' Tinsley says. "There were only 344 built. But my prized possession is a special-ordered 1960 Buick LeSabre convertible, fully loaded with every option available, that I bought off the original owner in 1996 and restored in 1997."
Even with so many vehicles on hand, he says he has a passion for trucks from the 1940s and 1950s and is always looking to add to his inventory.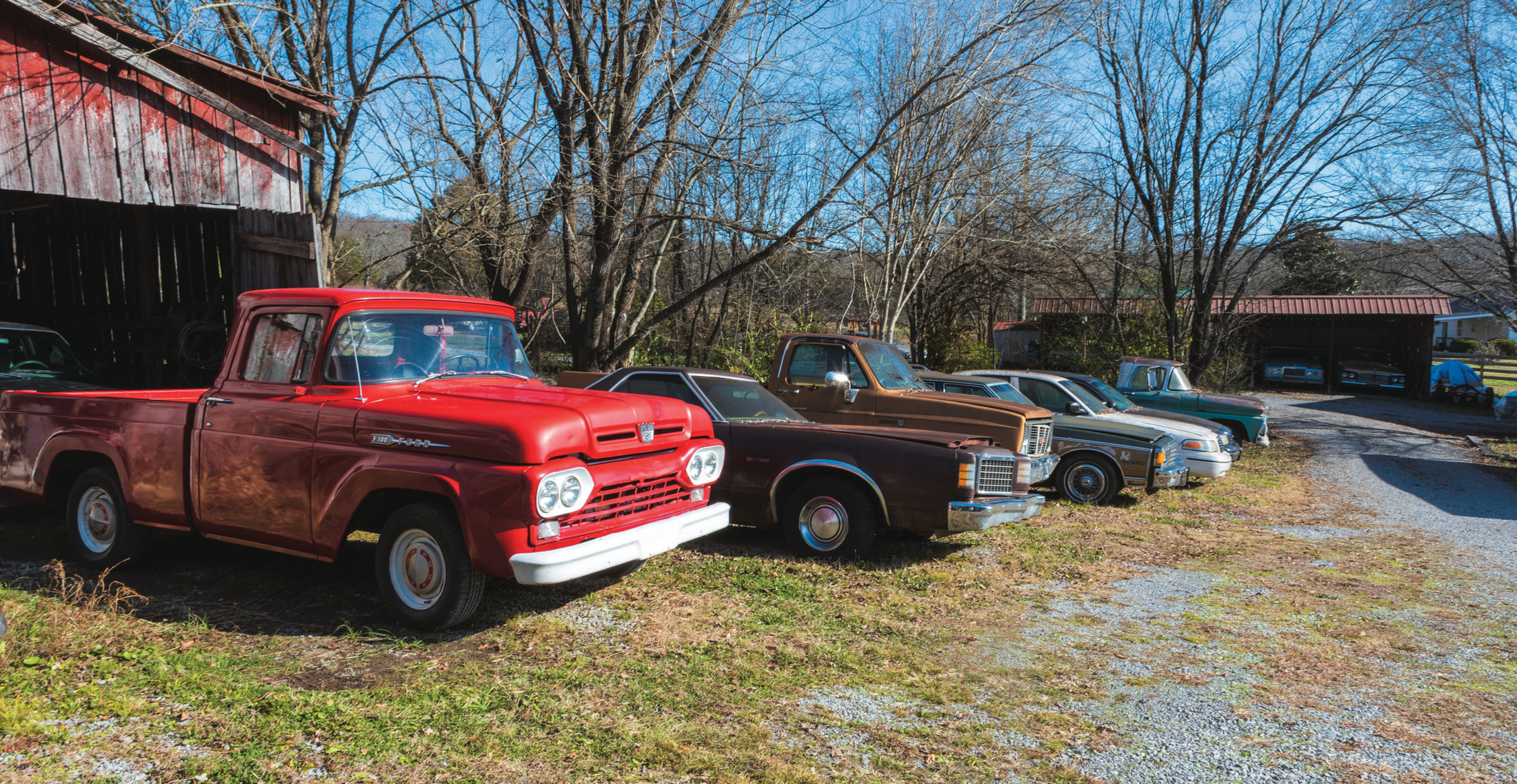 Since starting Ragtop Picture Cars, Tinsley has provided vehicles for more than 2,000 music videos, 50 movies and several television series. He even has his own IMDb (Internet Movie Database) page that lists all the projects for which he's been the picture car coordinator and even a few uncredited actor roles. But his job entails more than simply renting the vehicles to production companies. He or someone who works for him has to be on set.
"When on a film set, our job is to make sure the vehicles perform as they should and not hold up camera," he says. "We also put the car in position, clean or 'dirty' it if needed, and, on occasion, we may have to remove a mirror, door, seat or do some other oddity so that they can get a particular shot or angle with the camera. Another thing we do while on set is make sure that talent is familiar with and comfortable driving the vehicle and it's not damaged or abused by actors or film equipment."
However, sometimes Tinsley's work requires him to do the opposite of making sure a vehicle isn't damaged. He's had to burn cars, crash cars and even filled up the inside of one with water for a Dierks Bentley country music video.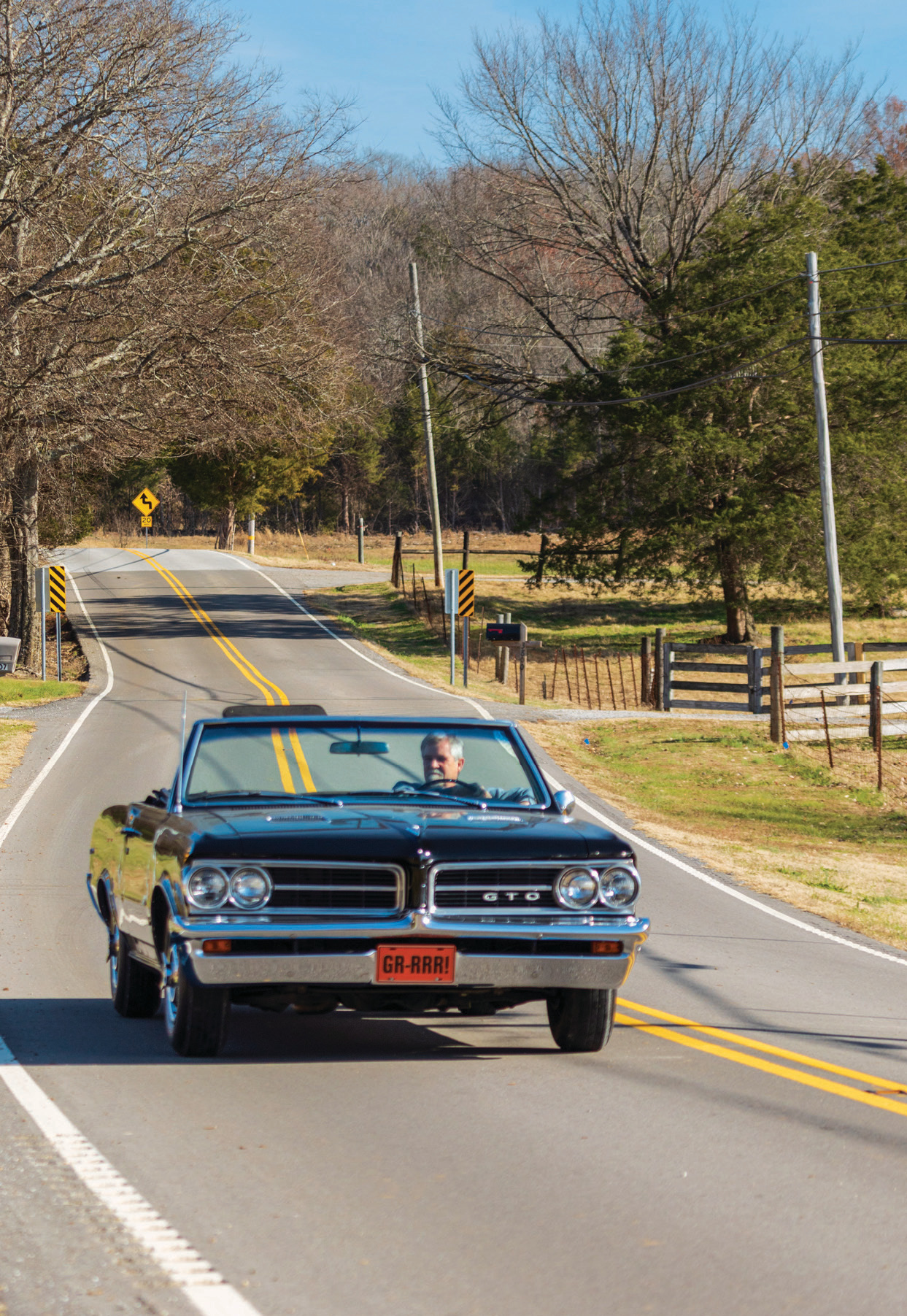 The farthest away Tinsley has delivered a vehicle was a 1967 Pontiac Catalina to Portland, Oregon, for the 2012 movie "Blue Like Jazz." The job for which he provided the largest number of his personal vehicles was the 2018 movie "The Old Man and the Gun" starring Robert Red-ford and Sissy Spacek that filmed in Cincinnati. That film required 34 of his period vehicles from the late 1960s to the mid 1980s. When you combine his personal vehicles with those of other owners he represents, the movie that required the most vehicles was 2014's "The Identical" starring Ray Liotta, Ashley Judd and Seth Green. Filmed in Middle Tennessee, the film utilized 117 different vehicles from the 1920s to the mid-1970s.
Other famous projects for which Tinsley has provided vehicles are the Academy Award-winning film "The Green Book," "Water for Elephants," "Hannah Montana," the TV series "Nashville," "Country Strong" and "Percy Jackson and the Lightning Thief."
"Very seldom do I go more than a couple of days without providing a vehicle for some type of project, whether it be an event, photo shoot, video, commercial, movie, etc.," Tinsley says. "Presently, I have a few vehicles in Pitts-burgh on an HBO show and several period vehicles that will be leaving for Mississippi toward the end of December for an upcoming ABC docuseries.
"The pandemic has affected the film industry and my business tremendously. In 2019, which was my busiest year, we provided vehicles for 169 music videos, 12 movies, three TV series and more than a dozen commercials. At this point in 2020, we have furnished vehicles for 43 music videos, three movies and a couple of commercials. The pandemic has been really tough on the business. However, on a positive note, it did give me time to restore a 1930 Model A pickup and do some needed repairs and maintenance on other vehicles and house work."
As you might imagine, Tinsley has had some interesting experiences and met a lot of famous people throughout his career.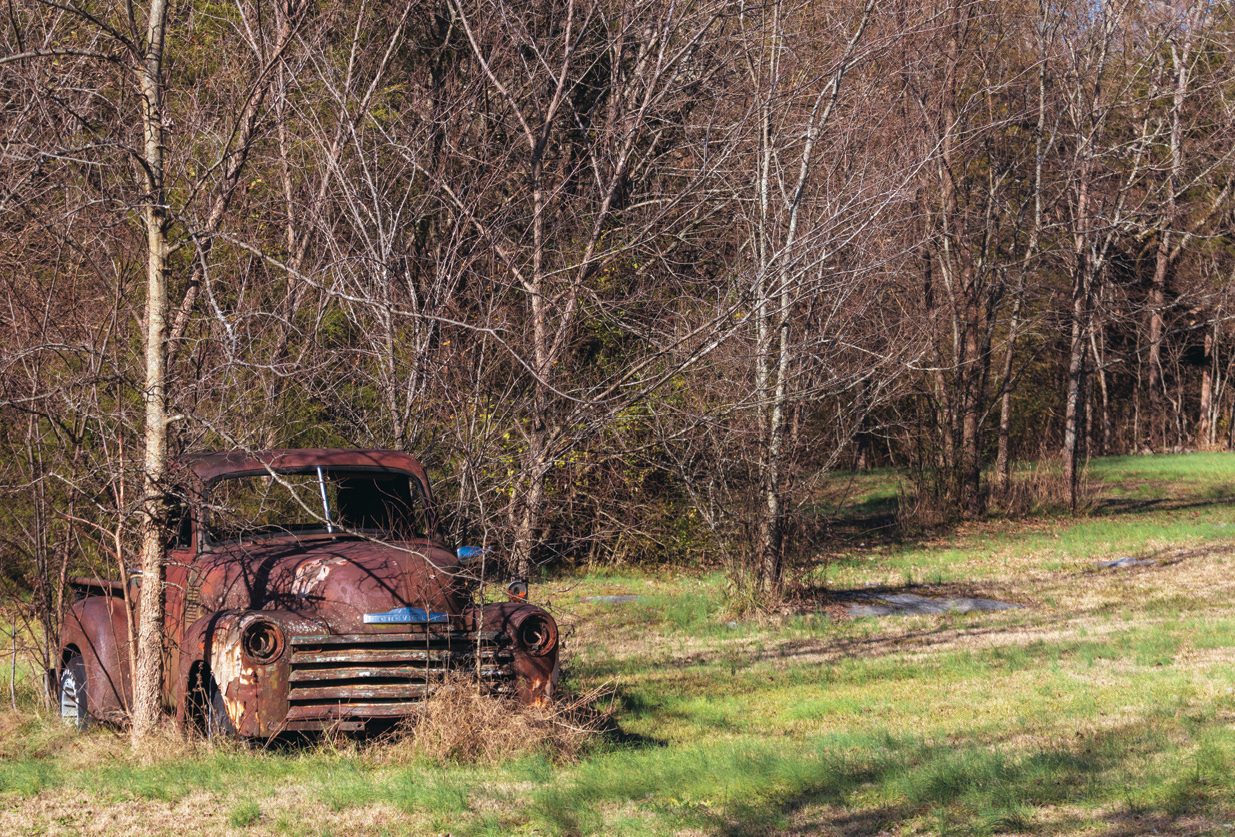 "One of my personal most memorable shoots was in 2015, just Dale Earnhardt Jr. and me on the track at Bristol Motor Speedway, putting down laps at well over 100 mph for a Mt. Dew commercial," he says. "Another interesting day was when we filmed the Alan Jackson video 'Country Boy' at my place in Lebanon. When Alan arrived in a helicopter, the neighbors and some people driving by came running and thought that the helicopter had crashed in my backyard."
He's worked on several top artists' first big music videos, including Florida Georgia Line's "Cruise" (which was all filmed on his farm in Lebanon), Taylor Swift's "Tim McGraw," Lady Antebellum's "Love Don't Live Here" and Kelly Pickler's "Red High Heels." He's also had the experience of working alongside actors such as Gwyneth Paltrow, Reese Witherspoon, Arnold Schwarzenegger, Ray Liotta, Armie Hammer and many others.
Even without crossing paths with A-List celebrities, Tinsley really does have the perfect career for a guy who has always had a passion for restoring and driving older vehicles.
"I enjoy driving the classic vehicles, attending Middle Tennessee area cruise-ins and talking with old friends and meeting new ones," he says. "I built and raced stock cars at Highland Rim Speedway in the mid-1980s and shared a shop in Nashville with the late NASCAR driver Bobby Hamilton. I have never been to a college, trade or vocational school to learn mechanics but have built motors and restored and mechanically maintained all types of vehicles. But I have never flown on an airplane."
Tinsley says he wouldn't be where he is without the help and support of his wife, family, friends and devoted clients.
"They are really the ones who have made me successful and put me where I am today," he says.
Visit ragtoppicturecars.com to take a look at the vehicles Ragtop Picture Cars offers for shoots and some fun looks behind the scenes of the various projects for which David Tinsley has provided vehicles.