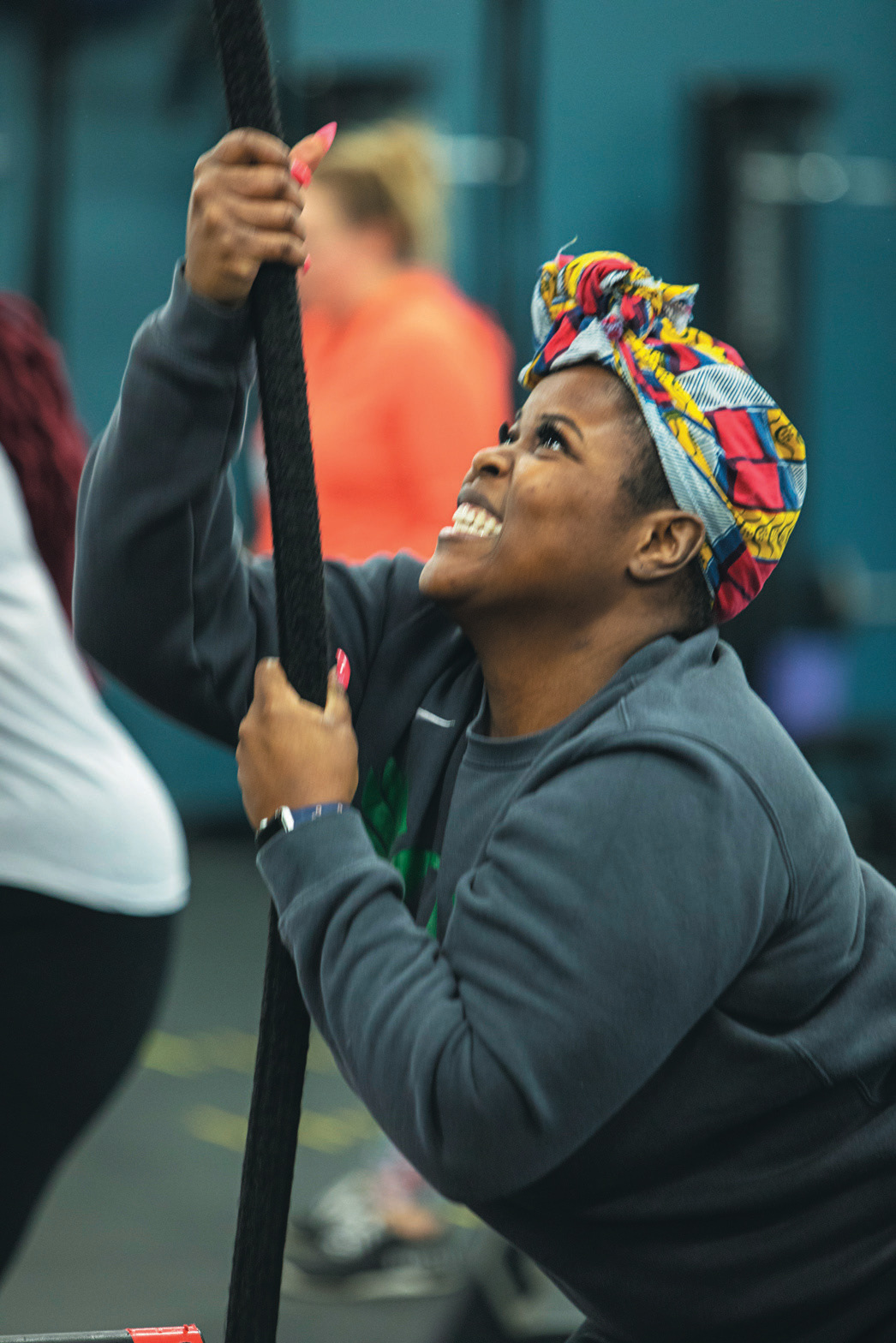 January is the time when people make their New Year's resolutions. And it's no surprise that the majority of these promises center on diet and health.
"No matter how serious you are about keeping your resolutions, statistics show that most people give them up within the first few weeks of the new year," says Natasha Weddle, founder of TNB Fitness and The New Beginnings Center in Nashville. "But if you really want to improve your health for the rest of your life, it's not about going on a diet or saying you'll exercise more. It's about making gradual and meaningful changes that you can live with in the long term."
Weddle's philosophy brings together both nutrition and exercise to make significant changes in your overall health.
"To attain a moderate level of health and fitness, it's a dual-pronged approach," says Weddle. "Sure, you can make better choices of what you put into your body, but healthy eating is only part of the equation. Or you could start an exercise program to improve your fitness, but unless you have a combination of both, you're selling yourself short."
A former college basketball player, Weddle learned by experience — and five surgeries — the importance of a well-rounded approach to health and wellness. She spent 17 years as a strength and conditioning coach before creating TNB Fitness to promote a full circle of health and fitness that helps people maximize their potential.
Triple Seven Rule
"Let's start with the 'Triple Seven Rule,' an uncomplicated way to build new habits that can be easy to incorporate into your lifestyle," she says. "Apply the Triple Sevens to 'Walk, Water and Sleep,' and you're well on your way to becoming healthier and more fit, even if you're not into making massive changes."
"The beauty of the Triple Sevens is that you can approach it gradually," she says. "For instance, if you don't walk purposefully at all, consider walking three days a week, and aim for an incremental number that's fewer than 7,000 steps each day, something you're comfortable with. After a week or so, push yourself to add more steps and another day. Depending on your commitment, you'll likely build up to seven days, 7,000 steps in four to eight weeks."
The same holds true for adding more water to your daily intake. "Break it down into manageable goals: A glass of water before breakfast, another glass at lunch and another at dinner results in three of the seven each day," Weddle says. "If you're already drinking that much water, add another glass between meals or after your daily walk."
Statistics show that nearly 75 percent of all Americans are dehydrated and that the average human drinks only 1.8 cups of water daily, according to the website waterlogic.com.
"That's simply not enough water for your vital organs to function properly," Weddle says. "Water is not only essential for proper digestion and processing the food you eat, it's crucial to keep your muscles, kidneys, liver and even your brain working at peak. And research shows that water is much more critical for survival than food."
Water is the ideal beverage to consume. "Avoid drinks with added sugar or empty calories; fruit juices, which may sound like a good choice, are loaded with sugar. Even supposed sports drinks don't provide the full circle of benefits that plain old water supplies."
As for sleep, Weddle says that between seven and eight hours is ideal for the average person, but 33 percent of the population gets less than six and a half hours each night.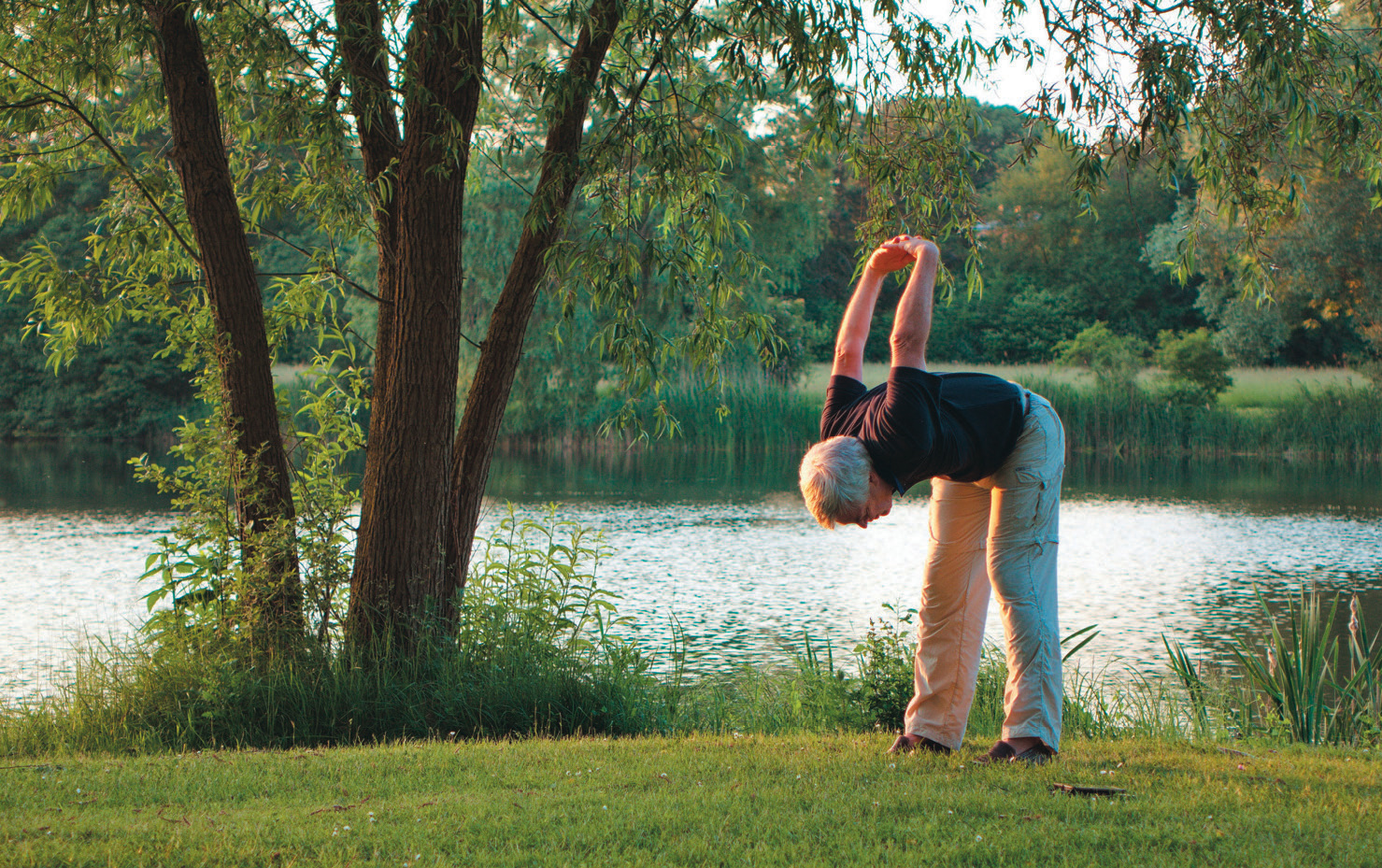 "The hours of quality sleep you get nightly affect not only your focus and energy level during the day, it also contributes to weight gain over time," she says. "Additionally, if you're short-circuiting the amount of sleep you get, you increase your risk of heart attacks, stroke and sudden cardiac death."
In addition to following the Triple Sevens guidelines, Weddle recommends regular exercise beyond walking.
"The important thing is to approach your health and fitness from a 360-degree perspective," she says. "While walking is a great basic way to improve your cardiovascular fitness and overall endurance, adding other types of exercise can be extremely beneficial."
For instance, joining a gym or taking classes at a local community center can provide good motivation for getting off the couch while providing a variety of options for exercise. And if you want to engage in some group fitness, check out class schedules.
"If you're not comfortable being at the gym on your own, consider a group class," she says. "Not only will you find others who may become friends to work out with, knowing you have to be at the gym at a certain time for a class can be a deterrent to skipping your workout."
She suggests checking out several different types of classes to see what is best for your goals.
"Consider yoga, Zumba or spin. Each has its own benefits," she says. "And remember that you're not competing with everyone else in the room. Move at your own pace, starting out slowly to become comfortable with the routine."
Weddle recommends several tips for picking the right gym or class.
"Visit the gym or class at the time you'd normally be going there," she says. "Are there just a few people in the facility or is it crowded? What is the condition of the locker rooms? Do people seem friendly? Is the staff helpful without giving you a hard sell?"
Investigate working with a personal trainer, at least in the beginning.