Explore Tennessee's National Parks to mark 100 years of the National Park Service
Sometimes you just need to get away from the hectic pace of modern life, from the noise, from the responsibility, from the worries. You need some peace and quiet to slow down, to get back to basics and appreciate Mother Nature and our nation's history. There are no better places to do those things than the more than 400 units managed by the National Park Service, 15 of which are located completely or partially in Tennessee.
Though Yellowstone became the country's first National Park in 1872, the National Park Service (NPS) itself wasn't created until President Woodrow Wilson signed the act on Aug. 25, 1916. There are currently NPS units in every state, the District of Columbia, Puerto Rico, American Samoa, Guam and the Virgin Islands. The units, which altogether encompass more than 84 million acres, have several different designations. For instance, Great Smoky Mountains is a National Park. These crown jewels of the National Park Service "preserve nationally and globally significant scenic areas and nature reserves." There are currently 59 National Parks with easily recognizable names such as Yellowstone, Yosemite, Mammoth Cave, Shenandoah and Grand Canyon. National Monuments such as Devil's Tower or the George Washington Birthplace "preserve a single unique cultural or natural feature." Among other designations are National Battlefield, National Memorial, National Parkway, National Historic Site, National Military Park and several more. Collectively, they are extremely popular with visitors. Last year, more than 307 million people visited the various units.
Tennessee is rich with opportunities to visit and enjoy units of the National Park Service, and some are hosting special events, some continuing all year, to commemorate the NPS centennial.
Andrew Johnson National Historic Site (Greeneville)
Andrew Johnson was one of three presidents from Tennessee, but he's the only one whose home is operated by the National Park Service (those of Andrew Jackson and James K. Polk are run by private organizations). Johnson became the nation's 17th president upon the assassination of Abraham Lincoln. His historic homesite in downtown Greeneville includes four parts: the visitor center, his early home, the homestead from before and after his presidency and the national cemetery where Johnson and his family are buried.
At the visitor center, you can watch a 13.5-minute introductory film, tour the presidential museum and Johnson's original tailor shop and browse the Eastern National bookstore. At the two homes, you can explore Johnson's rise from tailor to president.
Adjacent to the site are two items of interest provided by Johnson's estate: a statue of Johnson sculpted by Jim Gray and a replica of Johnson's birthplace in North Carolina.
Chief of Interpretation and Education Stephanie Steinhorst says that many of the park's annual events this year will have a centennial theme, and the park is still working on plans for the anniversary events in August. She points out that the park has a lot of original structures where Johnson actually lived and worked.
"Andrew Johnson National Historic Site is well worth visiting," she says.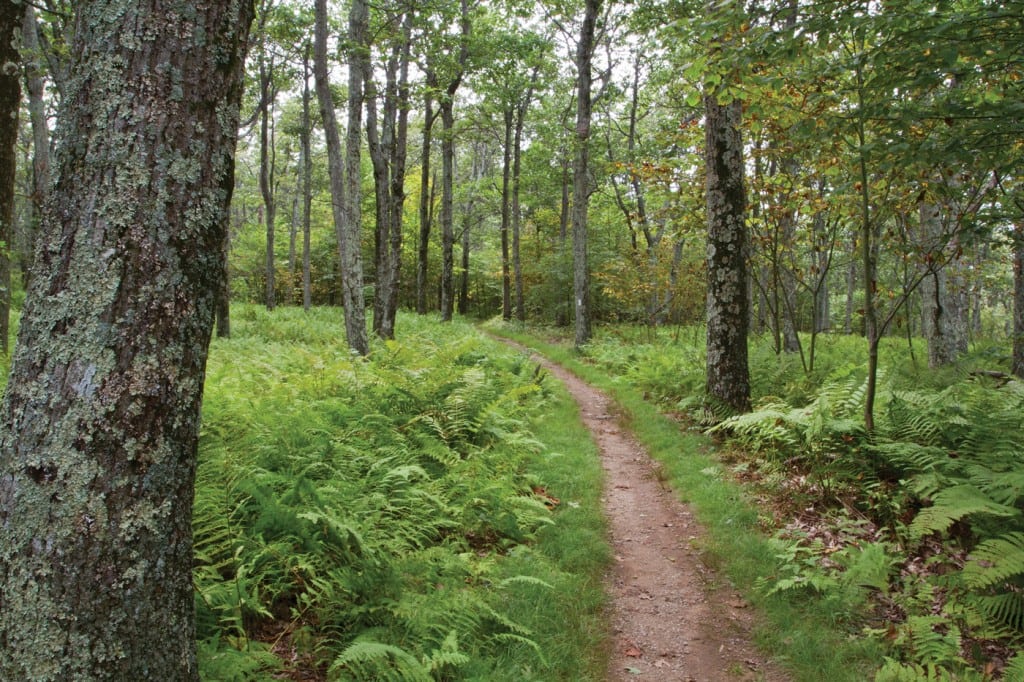 Appalachian National Scenic Trail (shared with 13 other states)
The 2,180 miles of the Appalachian Trail capture the imagination and showcase some of the most stunning natural beauty our country has to offer. The trail runs from Springer Mountain in Georgia to Mt. Katahdin in Maine and is jointly managed by NPS, the U.S. Forest Service, the Appalachian Trail Conservancy, several state agencies and thousands of volunteers. Seventy-one miles are in Tennessee, not including more than 200 miles that run along or near Tennessee's border with North Carolina. Clingman's Dome in the Great Smoky Mountains National Park is the highest point along the trail at 6,643 feet.
Each year, thousands of people take to the trail. Many are day hikers, but each year more and more backpackers attempt to through-hike the trail from one end to the other. It's a big undertaking that typically takes five to seven months to complete. Only about one in four hikers who attempt a through-hike succeeds.
To celebrate the 100th birthday of the National Park Service, the Appalachian National Scenic Trail is encouraging people to get outside and hike by offering the chance to take part in the A.T. Hike 100 Challenge. If you complete 100 miles of hiking, at least part of it on the Appalachian Trail, this year, you'll be eligible to receive a limited-edition A.T. Hike 100 decal sticker. You can register to take part and download your hiking log at nps.gov/appa/planyourvisit/hike-100.htm.
Big South Fork National River and Recreation Area (Oneida; shared with Kentucky)
The 125,000 acres of this NPS unit protect the free-flowing Big South Fork of the Cumberland River and its tributaries and is a nature-lover's paradise. And if you like nature photography, well, you're in luck. This area along the Cumberland Plateau is filled with beautiful gorges, sandstone bluffs and arches, flowing water and forested trails. You can even enter your photos in a contest hosted by the recreation area. See www.nps.gov/biso/planyourvisit/ biso-photo-contest.htm for more information on the photo contest. Perusing last year's winners is enough to make you want to hop in your car and head to the Big South Fork right now.
In honor of the NPS centennial, Big South Fork National River and Recreation Area (NRRA) is hosting the Centennial Challenge in which participants are to hike, ride (mountain bike or horseback) and paddle in any combination for 100 miles. There are lots of possibilities to choose from since the recreation area has more than 500 miles of trails and waterways. Participants are encouraged to photograph the scenery during these journeys. Some of these images will be selected to be part of an exhibit at the visitor center and may be used online or in other venues. Those who complete the Centennial Challenge will receive a special patch. For details on how to participate, see nps.gov/biso/planyourvisit/centennial-challenge.htm.
Chickamauga and Chattanooga National Military Park (shared with Georgia)
Scattered across the South are numerous park units that are dedicated to preserving the history of the Civil War and the men who fought and died in that horrible conflict. Not surprisingly, several of these are in Tennessee. At odds with the deadly, bloody battles that once raged in these locations, today the parks on the same land are scenic and peaceful.
While today visitors learn about history here, in the fall of 1863, Union and Confederate soldiers were living it, battling for control of Chattanooga, known as the Gateway to the Deep South. When Federal troops took control of the city in November, the turn of events was called "the death knell of the Confederacy" by one of the Confederate troops.
Chickamauga Battlefield visitors can take a seven-mile, self-guided auto tour, and the visitor center is home to the Fuller Gun Collection, which contains more than 300 examples of military long arms. There are also 45 miles of hiking trails to enjoy as you learn about this segment of the Civil War.
You won't want to miss the Lookout Mountain Battlefield section of the park. Exhibits and a visitor center commemorate this "Battle above the Clouds" and offer a stunning view of Chattanooga and Moccasin Bend along the Tennessee River. Also make time to visit the Moccasin Bend National Archeological District and the Brown's Ferry Federal Road Trace, which is historic because of its connection to both the Trail of Tears and the Civil War. Both areas offer hiking trails.
Cumberland Gap National Historical Park (shared with Kentucky and Virginia)
Cumberland Gap tells the story of our pioneer years, of when Daniel Boone led settlers along the Wilderness Road into the wilds of Kentucky. Native Americans, buffalo and longhunters all traveled this narrow gap through the Cumberland Mountains. Between 1775 and 1810, settlers crossed through the Cumberland Gap and into the lands west of the mountains. Today, there is much to learn and explore in the park's 24,000 acres. From mid-May through the end of October, rangers lead tours to the historic Hensley settlement of several log homes, a schoolhouse, blacksmith shop, cemetery and farms.
You can even explore under the park with a ranger-led tour of Gap Cave and learn about its interesting history.
As with other parks throughout the state, Cumberland Gap offers lots of opportunities for hiking. Crisscrossing the park are more than 80 miles of trails ranging from easy and short to the 21-mile Ridge Trail.
Special events highlighting the importance of protecting our cultural heritage and natural treasures are scheduled for April 9-11. In "An American Memoir: From the Hearts of Our Ancestors … Into the Hands of Our Children," you'll be able to witness why our ancestors made the decisions they did and how those decisions shaped the future of America. Several areas showcasing different slices of America's past through living history exhibits will give visitors the opportunity to interact with the diverse peoples who journeyed through the Gap. The History and Heritage Frontier area will focus on westward expansion and how it affected the Cherokee people. The Legacy of a Lifetime Frontier will allow visitors to meet explorers, shop with 18th-century merchants and tradesmen, try their hands with tools from the era and watch the Legacy film.
"Almost 100 of the 'crème de la crème' of living historians will be on site," says park ranger Pam Eddy. "We're especially excited about living biographer Carl Closs of southeastern Pennsylvania who visitors will truly believe is Gen. George Washington."
The American Treasures Frontier will celebrate 100 years of National Parks by hosting rangers from parks in other states such as Yosemite National Park and New Orleans Jazz National Historical Park to share with visitors some of the excitement waiting for them at parks across the country.
At 11 a.m. on April 11, there also will be a special launch ceremony for the new Cumberland Gap quarter. U.S. Mint officials will be on hand to celebrate this addition to the America the Beautiful Quarters Program.
"We're expecting 10,000-15,000 people to visit the park during that weekend, and we have 2,200 school kids signed up to attend the quarter ceremony," says Carol Borneman, chief of interpretation for the park.
Fort Donelson National Battlefield (Dover; shared with Kentucky)
Another park dedicated to the Civil War, Fort Donelson was important for the defense of the Cumberland River. When Confederate forces surrendered there in February 1862, it was only a matter of days before Clarksville and Nashville also came under Union control.
Today, visitors can learn about this historic battle and enjoy the picturesque setting along an 11-stop driving tour. Another segment of the battlefield is in nearby Calloway County, Kentucky. Fort Heiman was a Confederate battery in the Battle of Fort Henry, which occurred a few days before the one at Fort Donelson.
A special event that launched in 2015 and continues this year to commemorate the NPS centennial is the Kentucky Parks Pentathlon. Anyone visiting all five units of the National Park Service in Kentucky (Mammoth Cave National Park, Abraham Lincoln Birthplace National Historical Park, Big South Fork NRRA, Cumberland Gap National Historical Park and the Fort Heiman unit of Fort Donelson National Battlefield) can earn a free commemorative patch. You can learn more about this opportunity at nps.gov/maca/learn/news/pentathlon.htm.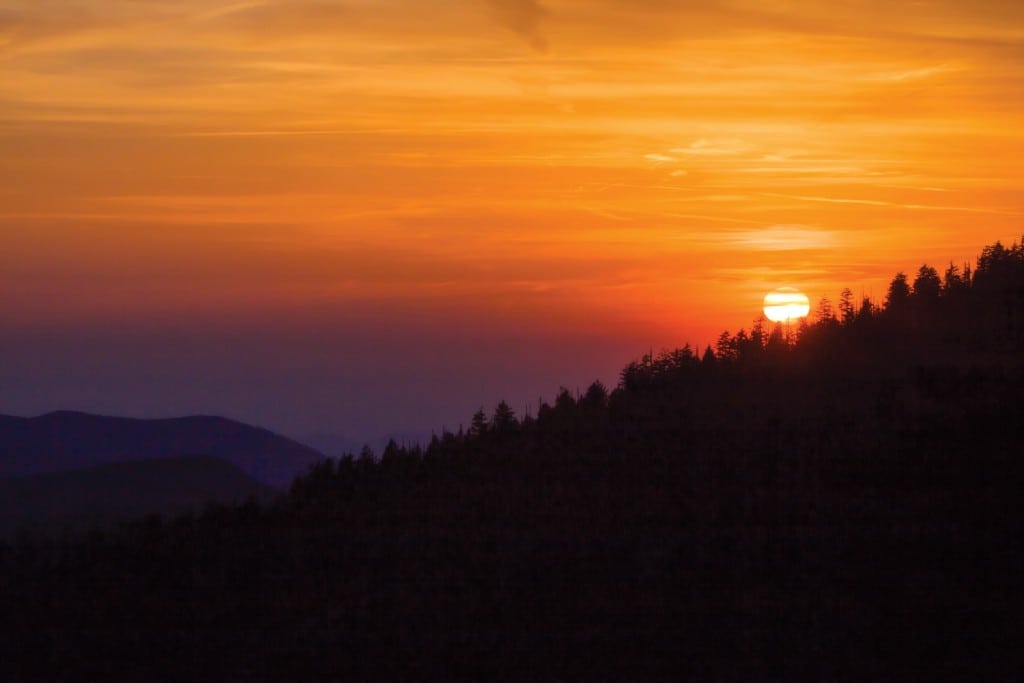 Great Smoky Mountains National Park (Gatlinburg; shared with North Carolina)
This popular destination, bordered by tourist draws Gatlinburg in Tennessee and Cherokee in North Carolina as well as several other gateway communities, boasts the highest annual visitation numbers of the nation's 59 national parks at about 10 million visitors. And there is a lot to love about this park — stunning scenery, rich biodiversity, camping, picnicking, horseback-riding, fishing, hiking, so many subjects for nature photography and waterfalls galore. You can see many snapshots of the mountain life of yesteryear in the more than 90 historic homes, outbuildings, grist mills, barns, schools and churches throughout the park. The best places to see these buildings are Cades Cove, Cataloochee, Oconaluftee and along the Roaring Fork Motor Nature Trail.
One of the park's most popular annual events is the spring Wildflower Pilgrimage, set this year for April 21-25. The park will host walks, lectures, hikes and other programs showcasing the park's flora and fauna. The Music of the Mountains Festival, filled with Appalachian-style music and other events, will be held at the Sugarlands Visitor Center in Gatlinburg as well as in Townsend and Cosby April 17-19.
For more information on the park, visit nps.gov/grsm/index.htm.
Manhattan Project National Historical Park (Oak Ridge; shared with New Mexico and Washington)
One of the newest additions to the National Park Service, the Manhattan Project National Historical Park was established in November. This unit preserves the history of the making of the atomic bomb in World War II by tying together the stories of the Oak Ridge Reservation in Tennessee with those of facilities in Hanford, Washington, and Los Alamos, New Mexico.
Oak Ridge was the administrative and military headquarters for the secret Manhattan Project during World War II. More than 75,000 people lived and worked here during the days leading up to the building of the atomic bomb.
As a newer NPS unit, one operated jointly with the Department of Energy, offerings are in the early stages. Currently, a bus tour of the Oak Ridge Reservation is included with the admission to the American Museum of Science and Energy from March through November. However, tour times vary by week, so be sure to check before your trip at amse.org to verify that you plan to visit on a day when a tour is available.
Natchez Trace Parkway (shared with Alabama and Mississippi)
This 444-mile scenic drive from Nashville to Natchez, Mississippi, meanders along the approximate location of the Old Natchez Trace, a forest path used for centuries by Native Americans, explorers, traders, hunters and emigrants. You can even walk along some of the original trail today, parts of which are listed on the National Register of Historic Places.
The route, which is also popular with bicyclists, takes travelers by historic buildings, scenic overlooks, Indian mounds, waterfalls and nature trails. You can also combine it with side trips to visit places of interest within a short drive of the trail such as the many beautiful antebellum homes in Natchez, Mississippi, the Elvis Presley Birthplace Museum in Tupelo, Mississippi, and Nashville's famous Loveless Café, located at the parkway's northern terminus.
Among the special events coming up soon are the BioBlitz on April 16 and Pioneer Day April 23. BioBlitz is a free event at the Trace's visitor center in Tupelo. Attendees will learn about the biodiversity along the Trace: black bears, bats, fish, wild mammals, snakes, birds and bees, and visitors will even be able to build birdhouses. Pioneer Day is a monthly event hosted by the park and the Tombigbee Pioneer Group, whose members demonstrate pioneer-era crafts and skills at the Tupelo visitor center. You'll be able to watch them spin, weave, craft baskets, work leather and make corn-husk dolls.
Obed Wild and Scenic River (Wartburg)
The fact that the land along the Obed River wasn't suitable for farming ended up being a blessing for the future in that it was protected and appears today much as it did during the early years of the United States. Visitors benefit greatly from the pristine condition of the river, a favorite with kayakers, rafters and canoeists. Rapids along the 45 miles of river range from Class II to Class IV.
Other ways to spend your time at Obed River Wild and Scenic River are rock climbing, hiking, fishing, birdwatching and picnicking. For a longer visit, you can camp at some primitive tent sites at the Rock Creek Campground.
Overmountain Victory National Historic Trail (shared with Virginia, North Carolina and South Carolina)
This historic trail combines auto and hiking portions to tell the story of the Revolutionary War Battle of Kings Mountain. You can use the commemorative motor route that is marked with the trail's logo or meander along 87 miles of pathways. There are publicly accessible Tennessee trail sections in Elizabethton, Bluff City, Roan Mountain, Hampton Creek Cove State Natural Area and the Cherokee National Forest.
As you travel along the trail, you'll learn more about the Overmountain Men, patriots who traveled from East Tennessee to fight at the Battle of Kings Mountain in South Carolina, where Kings Mountain National Military Park is today. The battle on Oct. 7, 1780, was an important victory for patriot militia over loyalist militia.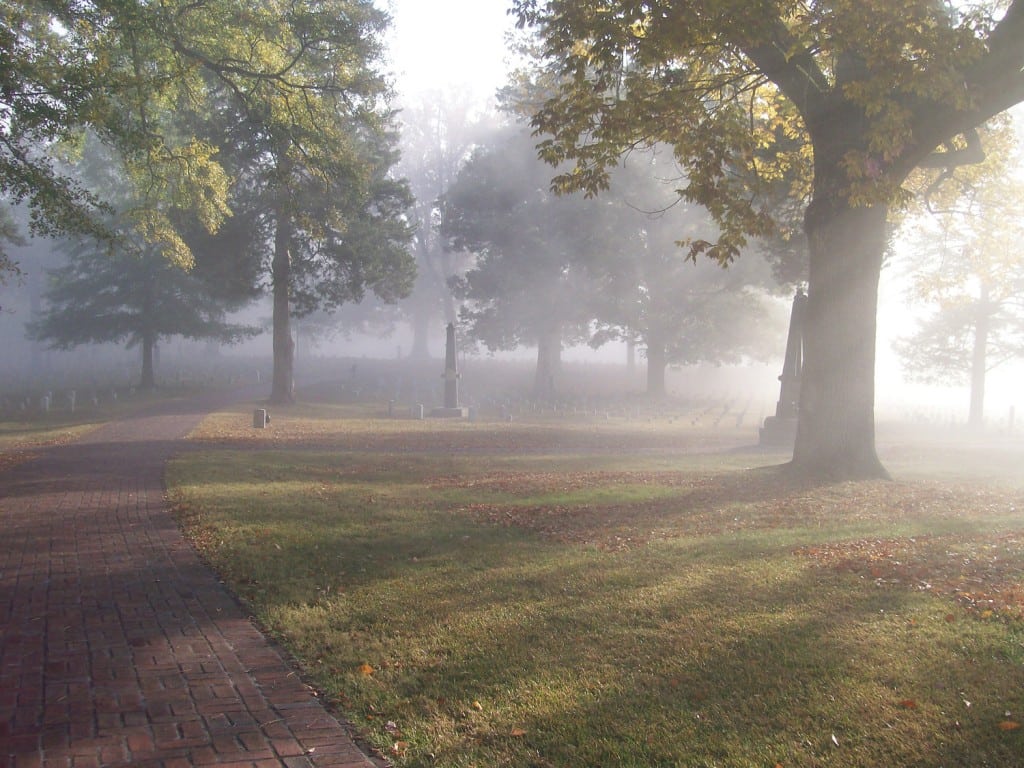 Shiloh National Military Park (Shiloh; shared with Mississippi)
Shiloh National Military Park is another of those battlefields where today it's hard to imagine the carnage that once littered the bucolic setting. But where now there are a visitor center, driving tour, monuments and exhibits, there once raged a battle that would become the bloodiest in American history to that point. When the Union troops finally won the two-day battle of April 6-7, 1862, more than 23,000 casualties had been amassed, including more than 3,400 killed.
The Corinth Civil War Interpretive Center in nearby Corinth, Mississippi, is a part of the park. The center includes two films, and exhibits trace the history of Corinth from secession through Reconstruction.
"There is a wonderful park facility right here in people's backyard and has been since 1894, even before the National Park Service was established," says Chief Park Ranger Stacy Allen. "It's a good place to engage in thoughtful, meaningful reflection on American history and the growth of our nation."
Among the special events planned for this year at Shiloh is the battle anniversary commemoration on April 2. Activities will include living history groups taking visitors back to those days long ago, firing demonstrations, Civil War photography, lectures and field maneuvering displays on the battlefield. In addition, representatives from the U.S. Navy Ticonderoga-class destroyer USS Shiloh will be on hand to present information about the ship.
A monthly concert series will begin in May and go through September. First up is Music of the Civil War on May 28, and on Aug. 25 there will be a special Happy Birthday to the National Park Service concert.
Stones River National Battlefield (Murfreesboro)
Another Civil War battle with a heavy toll that yielded a Union victory was at Stones River — Dec. 31, 1862, through Jan. 3, 1863. When Union reinforcements arrived, it granted Gen. William Rosecrans the victory after days of an essential draw. In the end, there were 24,645 casualties, the highest percentage of any major battle during the war. This included more than 2,900 deaths. While this is a smaller number of killed than at Shiloh, there were fewer troops involved, thus the higher percentage.
Your day at Stones River should include a stop by the visitor center, a drive along the self-guided tour or taking part in a guided tour, a tour of the earthworks at Fortress Rosecrans, a visit to the national cemetery and perhaps a picnic in the designated area. At 9 a.m. on April 2, the park will host a bicycle tour of the park.
Tennessee Civil War National Heritage Area
The heritage area encompasses the entire state and brings together several different organizations to tell the whole story of the years before, during and after the Civil War, not just the battles. Leadership and support — as well as preservation and economic development opportunities — are provided for organizations, local governments and individuals for education and interpretation of what happened across Tennessee between 1860 and 1875. The heritage area also partners with the Tennessee Department of Tourist Development and Transportation to maintain the Tennessee Civil War Trails marker and signage program.
Trail of Tears National Historic Trail (shared with eight other states)
The Trail of Tears National Historic Trail preserves the history of one of the saddest parts of America's past: the forcible removal of more than 15,000 Cherokee people from their native homes in Tennessee, Georgia and Alabama to Indian Territory, modern-day Oklahoma, in 1838-1839. The trail, marked with distinctive signs, is administered jointly by NPS and several state and local agencies, individuals and tribes. It travels more than 5,000 miles through North Carolina, Tennessee, Georgia, Alabama, Kentucky, Illinois, Missouri, Arkansas and Oklahoma. Tennessee has added two new driving tours to the trail in Chattanooga and elsewhere in Hamilton County.
The trail's NPS website, www.nps.gov/trte, includes an interactive map that shows all the various points of interest that you could travel in one long trip or during periodic shorter trips.
---
The National Park Service and the National Park Foundation, the official charity of America's National Parks, have partnered to create the Find Your Park website, which has lots of information about the various parks, what they offer and a list of centennial events. For more information, visit: