Paddling 31 miles along the Tennessee River Gorge, racers test their strength, stamina and sanity
When people think of Tennessee, several things might come to mind: country music, whiskey and authentic Southern culture. Together, these things bring thousands of tourists to the state each year. As of late, Chattanooga is adding to Tennessee's appeal with the city's renaissance as an outdoor recreation mecca for the Southeastern United States, featuring rock-climbing, mountain-biking and paddling.
One of the phenomenons that has helped propel this momentum is the Chattajack 31 paddlesports race created by Tennessee native Ben Friberg. The race — which returns Saturday, Oct. 28 — covers the entire distance of the Tennessee River Gorge, a 31-mile route Friberg remembers paddling while growing up.
"When I started paddling and racing, it just made sense to host a race that went through the Gorge," said Friberg.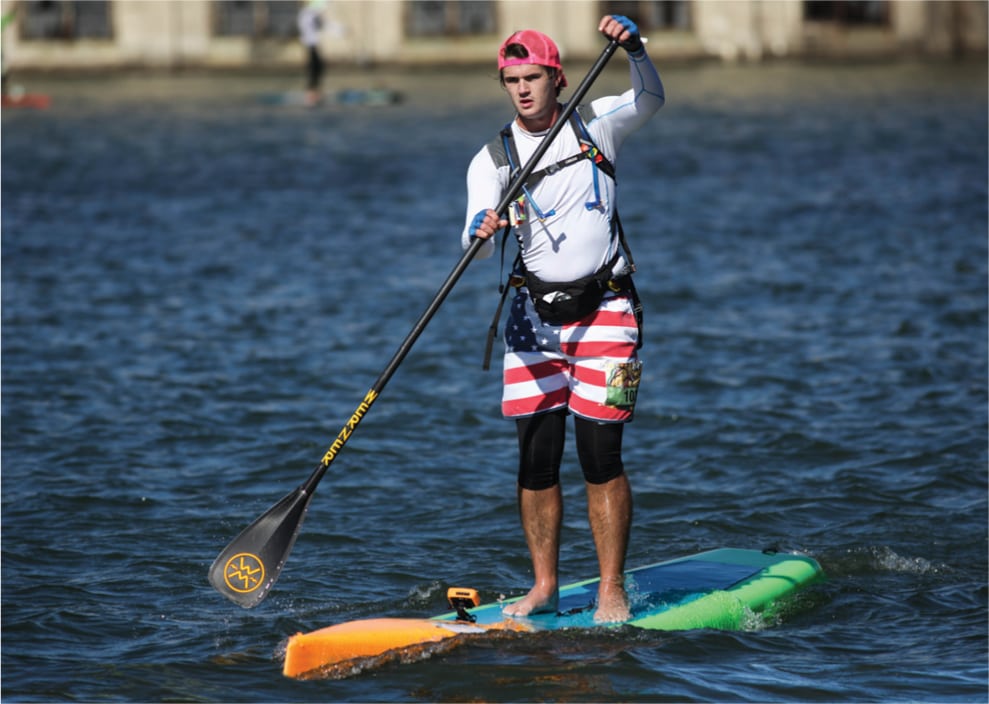 Paddlers depart from downtown Chattanooga early in the morning amidst dense river fog that's enhanced by the fire department's water cannon. From there, racers head downstream to glide through the windy stretches of "the Gorge" for several miles, surrounded by the soaring Appalachian Mountains, lush forestland and sandstone cliffs.
Competitors' spirits and bodies are revived as they surge toward the end of the gorge and come upon the sights of Hales Bar Dam, an abandoned Tennessee Valley Authority structure. The race ends with a sprint at Hales Bar Marina in front of hundreds of spectators.
"The Chattajack course is painfully addicting," says Ulli Sherer of Grosse Pointe Farms, Michigan. "You suffer every mile, promise yourself to never ever do this again, just to ask for the next sign-up date before leaving town."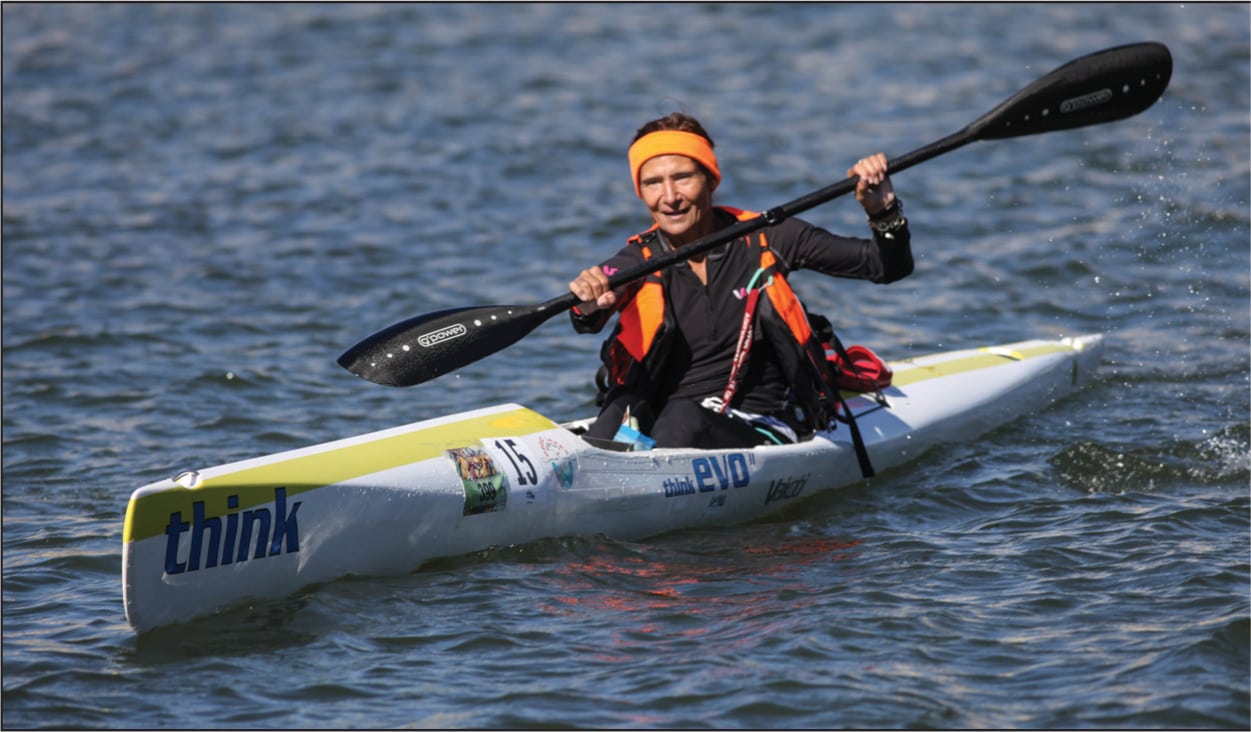 Chattajack, which started primarily as a stand-up paddleboard (SUP) race, has expanded to include canoes, kayaks, surfskis, outrigger canoes and prone boards. Last year, the event drew more than 500 racers from all around the world with paddlers hailing from all over the mainland U.S., Hawaii, Canada, Caribbean islands and even New Zealand.
"Chattajack is the most strenuous — but most fun — race of the entire year," says Jacob Crox of Knoxville, adding that everything surrounding the event is "completely mesmerizing" because of the pain you endure in training and during the race each October. "It feels like a SUP family reunion where you know everyone. It is such an intimate environment even though there are 500-plus paddlers there with you."
"The excitement as you enter the water all slips away at one point for everyone during the race where you think, 'Can I really finish this? What the heck did I get myself into?'" Crox says. "Then you look around and see the beauty of the Tennessee River Gorge in October along with your closest paddling friends, grinding out each and every mile by your side. And as you near Hales Bar and cross that wonderful finish line, you get a bittersweet feeling. You realize that you never want to paddle that far again, yet you're sad that you don't get to have another weekend like this for a whole year.
"There's only one event in the world I would never miss, and that is Chattajack."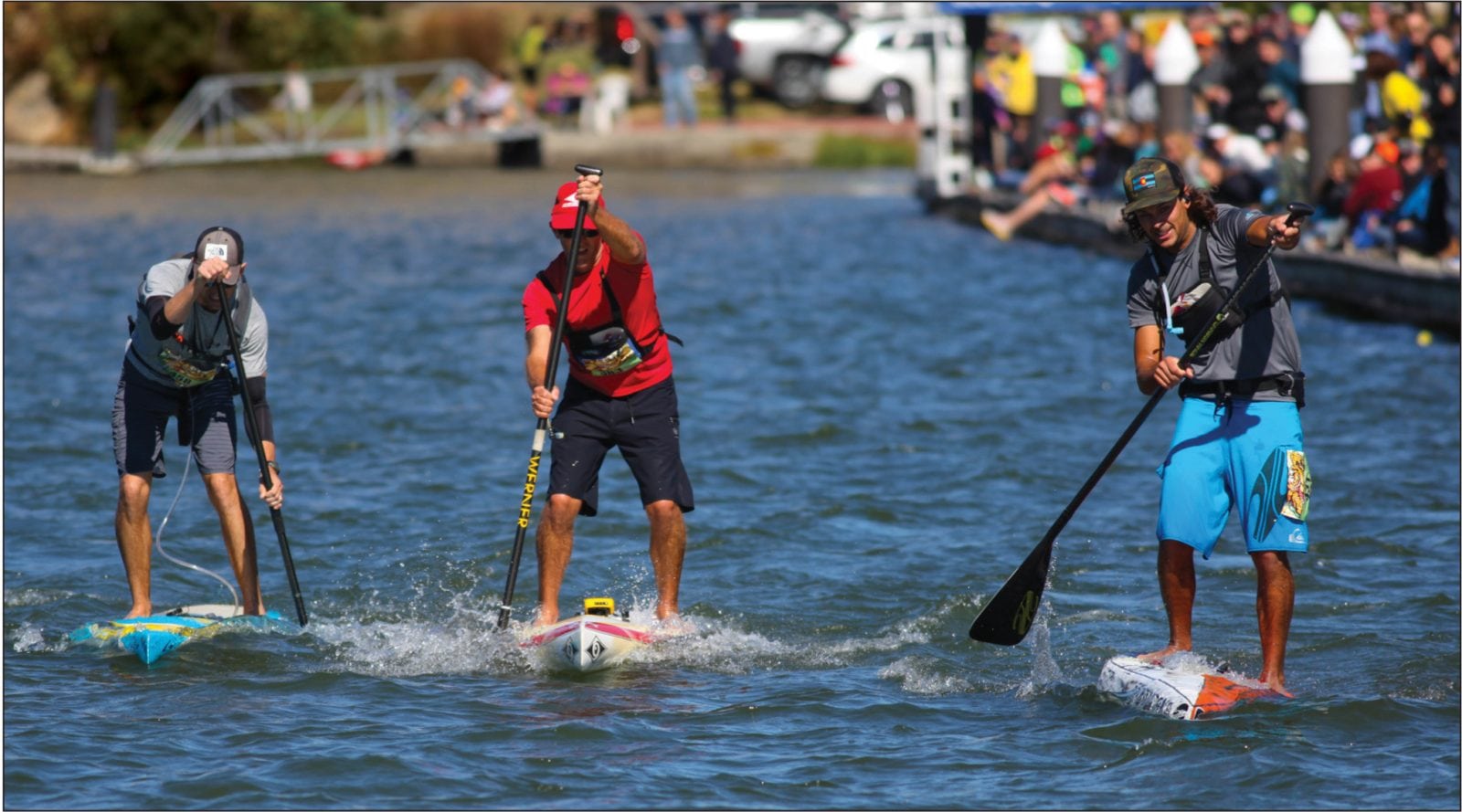 The race has even helped further strengthen a bond between Tennesseans Cierra Woodard and Lora Shepherd, a mother-daughter duo from Smith County.
"I heard about it through my mom," says Woodard. "She had just gotten into kayaking and heard about it online."
They decided to take on the challenge last year despite having taken up kayaking fewer than six months before race day. They put in time with long-distance training paddles and participated in just one race before Chatta-jack: a 22-mile event on the Ohio River in Louisville, Kentucky. Woodard adds that as first-time racers, they faced 15 mph headwinds and 4-foot waves on the Ohio, conditions much tougher than the ones they'd face in the main race (Chattajack) for which they were training.
"I didn't fall in love with Chattajack until after I raced it the first time," she says. "Training for it was the hardest thing I've ever done in my life."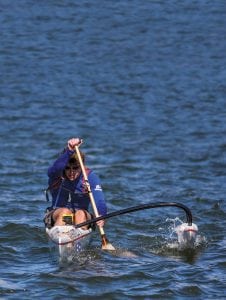 After Chattajack, Cierra says she enjoyed the community of being on the water with hundreds of paddlers — people who put in the same summer-long training as she and her mother had to make it out of the Gorge.
"We're all connected by water," Friberg says.
About the author
Gerry Seavo James, an avid paddlesports racer, is director of the Explore Kentucky Initiative and the Kentucky Waterman Series. He is also a storyteller who uses photography, cinematography, journalism and mixed media to tell stories about the landscapes and people he encounters in his travels across Kentucky and beyond. You can reach him at gerryseavo.com and explorekentucky.us.
Getting There
Chattajack 31 is Saturday, Oct. 28, at 8:30 a.m. The start- ing line is at Ross's Landing, 201 Riverfront Parkway, Chattanooga. The finish line is at Hales Bar Marina, 1265 Hales Bar Road, Guild. For more, visit chattajack.com.