Child Health Week is Oct. 1-7 in Tennessee, and we're focusing on four big issues important to the health and care of our children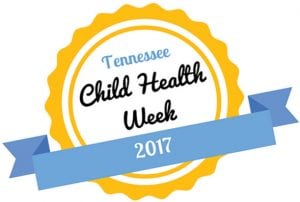 For nearly 90 years, the first Monday in October has been observed nationwide as Child Health Day. This awareness holiday was enacted by Congress in 1928 and celebrated for the first time the following year. On this day, all agencies and organizations interested in child welfare are invited to unite in observing exercises that will make the people of the United States aware of the fundamental necessity of a year-round program to protect and develop the health of children throughout the country. Since 2010, Tennessee has chosen to dedicate the entirety of the first week of October to this awareness effort.
Oct. 1-7 marks Child Health Week in Tennessee this year, a time to celebrate and raise awareness around what the state is doing to promote the health of our most important resource — Tennessee's children. Take time today and every day to think about ways in which the lives of children can be improved. Do they have adequate nutrition so they can grow? Do they have safe places where they can get outside and play? Do they have homes that are safe and families who are able to provide them with the care they need to thrive?
The mission of the Tennessee Department of Health is to protect, promote and improve the health and prosperity of people in the Volunteer State. One important way to accomplish that goal is to prevent chronic diseases that take a toll on the quality and length of the lives of our residents. When we promote health in our children, we improve the lives of our future adults.
'The Big Four'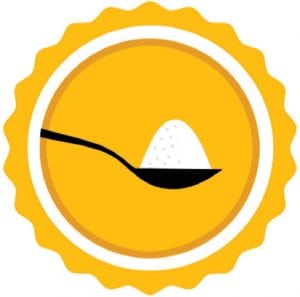 In past years, Child Health Week has focused on topics such as healthy nutrition, basic hygiene and walk/bike to school efforts. This year, the week is tackling big issues that you've likely heard cause a great deal of suffering and premature death.
When looking at the nation's current health crises, it's important to understand that there are common contributors to illness and death. The Centers for Disease Control (CDC) lists risk factors or behaviors — including excessive caloric intake, physical inactivity and nicotine addiction — that can lessen quality of life and shorten lifespan. These risk factors are called "winnable battles." Through changes in behaviors and a focus on prevention, these battles can be won and health outcomes can be significantly improved.
Three of the nation's winnable battles are also identified as dangers in Tennessee — specifically, excessive caloric intake, physical inactivity and nicotine addiction. Tennessee also recognizes other substance-use disorders such as opioid misuse. Together, these risk factors are known as "The Big Four" and are strongly tied to premature deaths in Tennesseans.
Caloric intake and physical inactivity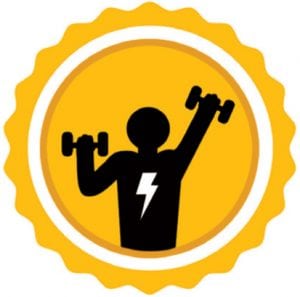 Excessive caloric intake and physical inactivity contribute to the development of obesity. According to the Tennessee Department of Health, about one-third of adult Tennesseans were obese and about one-third were physically inactive in 2015. When children become obese, their physical, mental and emotional development are impacted, and they are more likely to grow up to be obese adults. Once someone experiences obesity, his or her risk of developing chronic diseases such as heart disease, stroke, diabetes and some cancer also increases. Resources are available to help Tennesseans prevent obesity by reducing caloric intake and increasing physical activity.
For example, Healthier Tennessee's "Small Starts for Families" website provides a menu of simple strategies to assist families in tracking caloric intake and increasing physical activity. The Gold Sneaker Initiative enhances policies related to the health and wellness of young children cared for within licensed childcare facilities across Tennessee. Gold Sneaker-recognized child-care facilities agree to provide for physical activity, appropriate nutrition and tobacco-free campuses.
Healthy Parks, Healthy Person TN is a collaboration between Tennessee
State Parks and the Tennessee Department of Health. Tennesseans can download the program's app and earn points by engaging in physical activity in any national, state or local park. Families can get out and get active together and redeem the points they earn for incentives such as free meals and overnight stays in Tennessee's state parks.
Tobacco use
Tennessee has the seventh-highest smoking rate in the country, with 21.9 percent of adults reporting tobacco use in 2015. About half of Tennesseans who were unable to work in 2015 were smokers. The Tennessee Department of Health and its partners are working to help the next generation of Tennesseans be tobacco-free. Tennessee's youth movement, called #TNSTRONG, is a grassroots organization of more than 500 young people from across the state who are dedicated to seeing "Tennessee Stop Tobacco and Revolutionize Our New Generation." For those who are using tobacco, the Tennessee Tobacco QuitLine is a tollfree telephone service provided by the Tennessee Department of Health that provides personalized support for Tennesseans who want to quit smoking or chewing tobacco. The QuitLine number is 1-800 QUIT-NOW or 1-800-7848669. The program is also available online at iqhquitline.com/members. The toll-free number and online service are free for all Tennesseans, and those who enroll are eligible to receive a two weeks' supply of nicotine-replacement patches to help them quit.
Opioid addiction
Most Tennesseans have heard of the devastating toll opioid addiction has taken on our state. In Tennessee, only one in 10 people aged 12 or older who suffer from drug addiction receive the treatment they need. Tennesseans suffering from addiction to opioid-based drugs have the opportunity to enter treatment programs to break their cycle of substance abuse.
There are currently 12 licensed clinics in Tennessee where individuals can receive treatment to reduce cravings and lessen withdrawal symptoms caused by quitting these drugs. Those without insurance may qualify for treatment funded by the Tennessee Department of Mental Health and Substance Abuse Services. Those seeking assistance can call the Tennessee RedLine 24 hours a day at 800-889-9789. Tennesseans can help stop opioid misuse by taking unused prescriptions to a local prescription drop box. To find one nearby, visit countitlockitdropit.org.
The road to better health
Tennessee's "Big Four" health priorities — excessive caloric intake, physical inactivity, tobacco and nicotine addiction and substance use disorders — lead to chronic diseases that may cause limitations in function, health, activity and work and affect the quality of our lives as well as the lives of our families. Engaging in healthier behaviors and activities greatly reduces the risk for illness and death due to chronic diseases. Let's all work together to promote health in Tennessee starting today and help our children lead healthier, happier lives! Take a walk tonight with your family. Register for a community event such as a 5K or fun walk/run. Grab some fruit instead of a bag of chips. Call the tobacco QuitLine. Get dangerous prescriptions out of the house. We can all do a little something today to take a small step toward better health.
Expanding the message's reach
This year, the Child Health Week campaign has expanded the advisory committee and the types of organizations with which to collaborate to include groups such as the Tennessee Museum, the Department of Justice, Meharry Medical College and the Tennessee Department of Transportation. Organizations are encouraged to participate in promoting Child Health Week according to their own capacity and collaborations. Ideas for various groups are detailed on the campaign's website, tn.gov/health/topic/MCH-chw. Organizations are also invited to submit their activities online to be listed on the Child Health Week Events Calendar also found on the website.
For more information
CDC Winnable Battles Final Report cdc.gov/winnablebattles/report/docs/winnable-battles-final-report.pdf
Tennessee Department of Health: Behavioral Risk Factor Surveillance System Reports: tn.gov/health/article/ brfss-data-reports Healthy Parks, Healthy Person: healthyparkstn.com
Robert Wood Johnson Foundation: The State of Obesity: Better Policies for a Healthier America 2016: healthyamericans.org/assets/files/TFAH-2016-ObesityReport-FINAL.pdf
Small Starts for Families: healthiertn.com/small-starts-families
Gold Sneaker Initiative: tn.gov/health/topic/goldsneaker
Tennessee Tobacco QuitLine: tnquitline.com
Alcoholics Anonymous: aa.org/pages/en_US/find-aa-resources
Opioid Abuse in Tennessee: Edwards, K., Pennings, J; Tennessee Department of Mental Health and Substance Abuse Services: tn.gov/assets/entities/behavioral-health/p-r-f/attachments/Opioid_ Abuse_in_TN_July_2015.pdf
Opioid Treatment Programs tn.gov/behavioral-health/article/opioid-treatment-programs