The Tennessee Aquarium is a showpiece befitting the state's unrivaled freshwater biodiversity
The Tennessee Aquarium is among the most popular attractions in the Volunteer State. Since it opened in 1992, millions of visitors have followed its narrative — highlighting aquatic life starting in mountain streams, then creeks and rivers, and finally to the oceans. The riverfront complex in Chattanooga includes the impressive River Journey and Ocean Journey buildings plus the IMAX 3D Theater. In fact, the Tennessee Aquarium celebrated a very special milestone in November, welcoming its 25 millionth guest.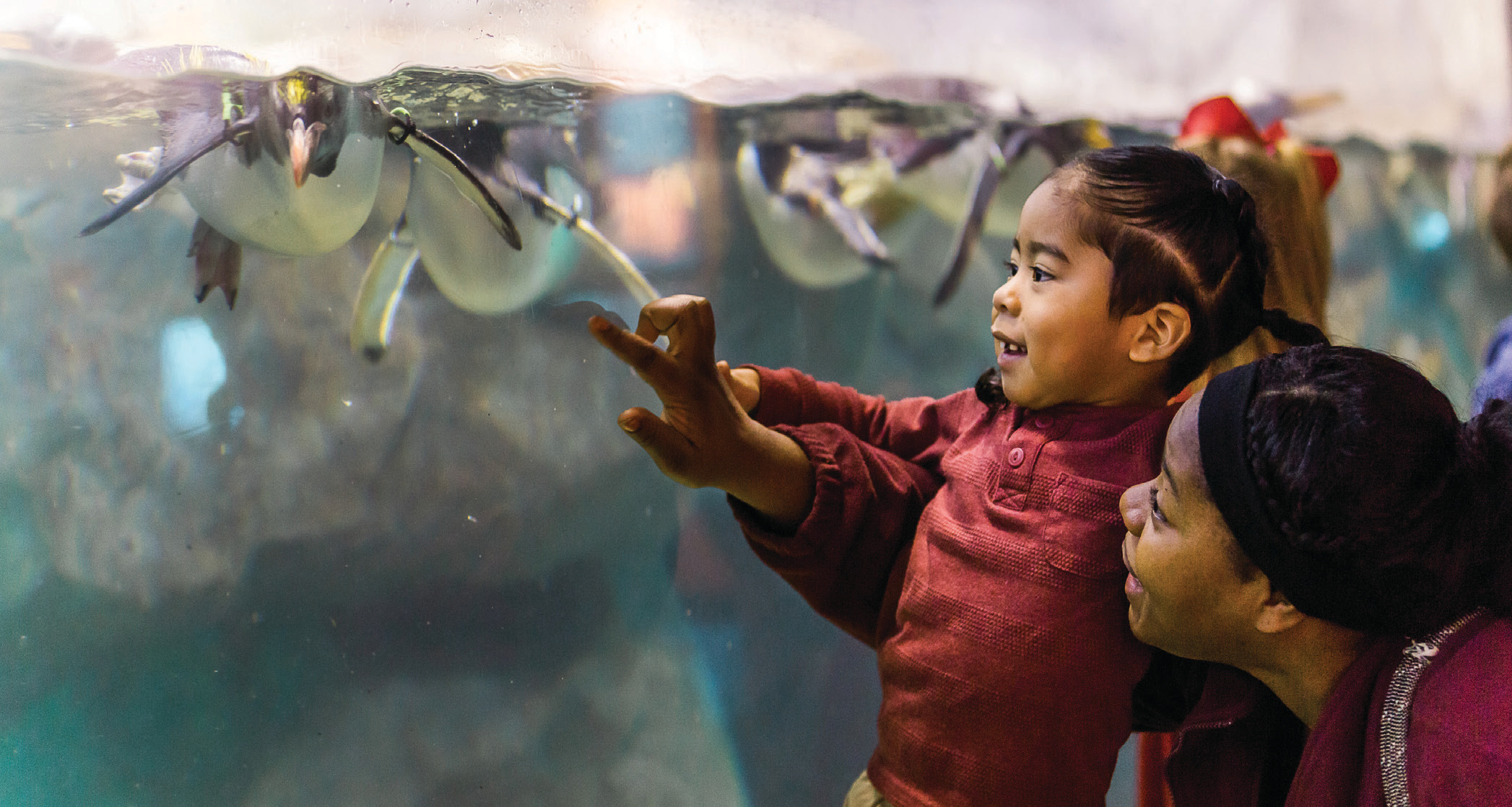 For nearly 30 years, the aquarium has attracted scores of visitors by continually updating, upgrading and expanding its facilities to give guests new, exciting exhibits to experience. For example, a multimillion-dollar Island Life expansion was opened in March in the Ocean Journey section. Features include a cave of radiant flashlight fish, a tank of colorful clownfish and anemones, a stunning display of reef life found in the Coral Triangle of Southeast Asia and a re-creation of Vancouver Island, complete with artificially generated waves rushing over vibrant anemones, urchins and sea stars.
"We tried to take a different approach and make this more kid-friendly," says Thom Benson, the aquarium's director of external affairs, explaining Island Life's two tracks of signage — one set placed lower on the walls and tailored for children — and other features geared toward youngsters. "The kids can really get a lot out of this … not that they don't everywhere else."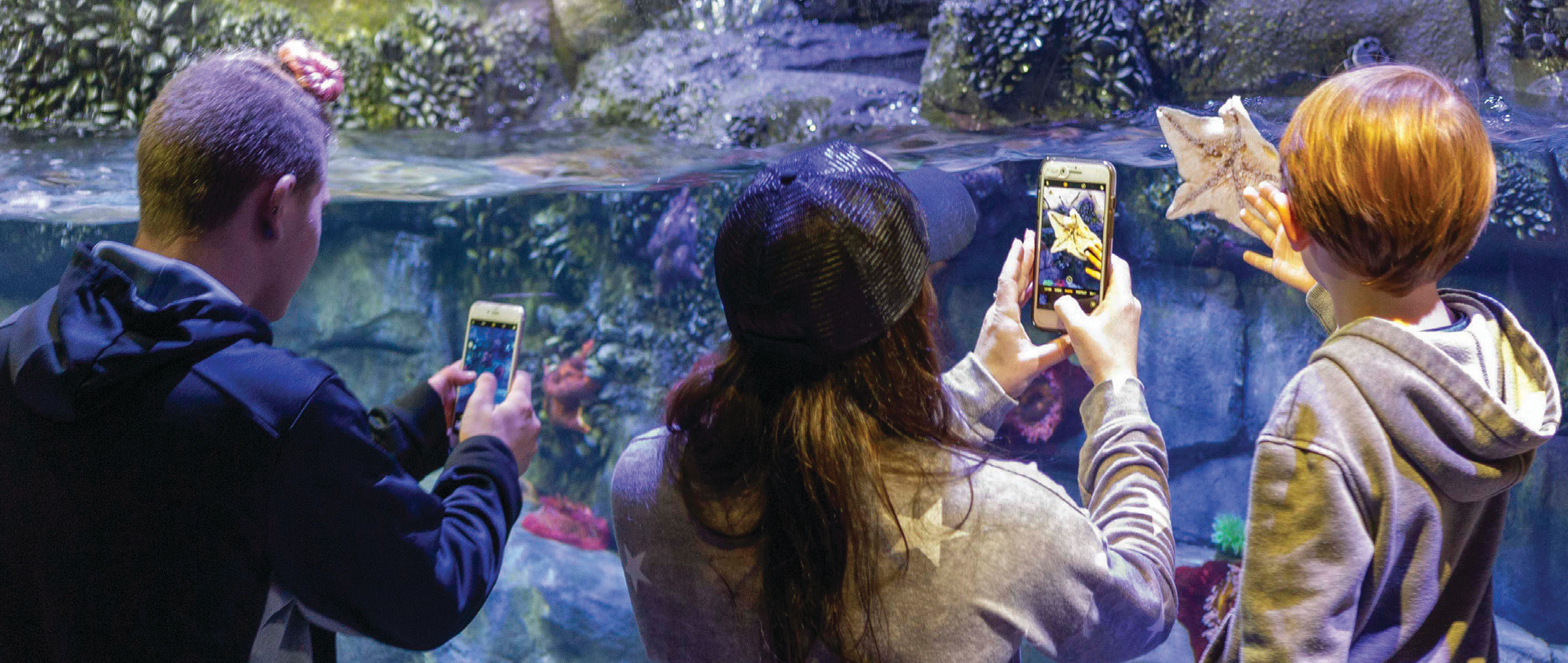 The Tennessee Aquarium, though, is more than a house of massive tanks holding interesting aquatic life. About two years after its opening, it began conservation work in earnest, establishing the Tennessee Aquarium Conservation Institute (TNACI). In October 2016, a few miles from the downtown aquarium campus, TNACI opened an impressive flagship headquarters, consolidating research and conservation programs under one environmentally conscious roof.
Dr. Bernie Kuhajda, TNACI science program manager, proudly proclaims that he has "the best job in the world. I study threatened and endangered species in Tennessee, Alabama, Georgia and Kentucky. A third of my time I spend out in the rivers and streams. The rest of the time I get to spend in this gorgeous building. It's a fun place."
The building is LEED Gold-certified for efficiency. Osprey and bald eagles glide over the Tennessee River. Native river cane grows along the riverbank. Critters like groundhogs, deer and coyotes cross the facility's lawn of native grasses and flowers. Water is routed to re-establish an adjacent wetland. A large teaching lab can hold dozens of researchers, teachers, conservationists and students and has the communications technology to reach outside the facility. Artificial streams and holding tanks provide habitat for raising sensitive and endangered species.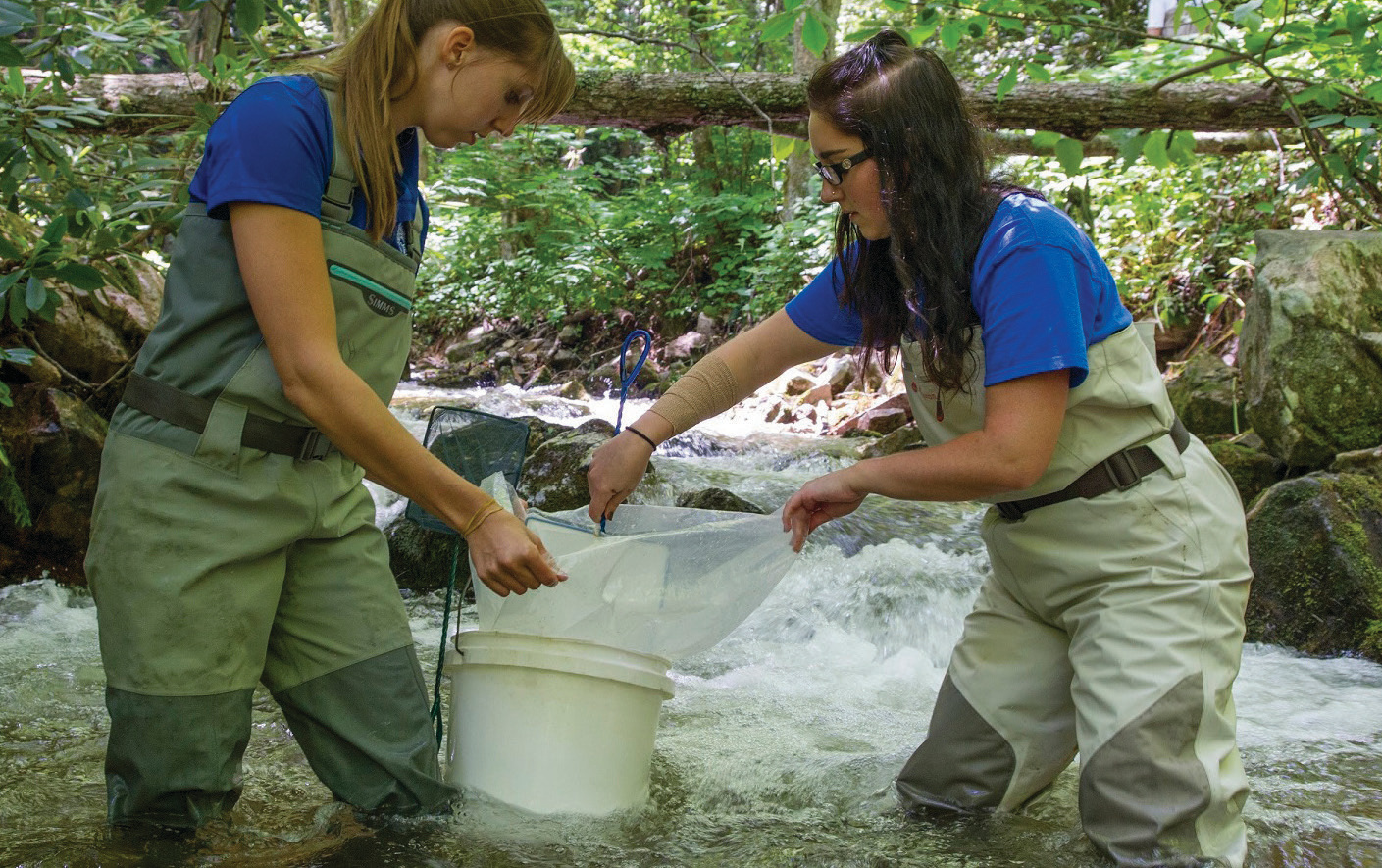 "We propagate imperiled species to either restock where they've disappeared or to hold populations because they're not doing well in the wild," Kuhajda says. "We also do a lot of genetics, morphology and ecology research."
For more than 20 years, the Tennessee Aquarium has been part of a group dedicated to repopulating lake sturgeon. A species that has been present since dinosaurs roamed in the late Cretaceous Period, lake sturgeon disappeared from Tennessee Rivers by the 1970s. Once the state's waterways were clean enough to again support sturgeon, the Lake Sturgeon Working Group was formed to return the ancient fish to their ancestral waters.
Lake sturgeon eggs are gathered on the Wolf River in Wisconsin and fertilized before being transported to a facility in Warm Springs, Georgia, where the fish are raised to 1 inch in length. TNACI then grows them to 6–8 inches before they're released into Tennessee waterways.
"It takes 15–20 years for female lake sturgeon to reach reproductive maturity," explains Benson. "So we've released generations that are now close to that maturity."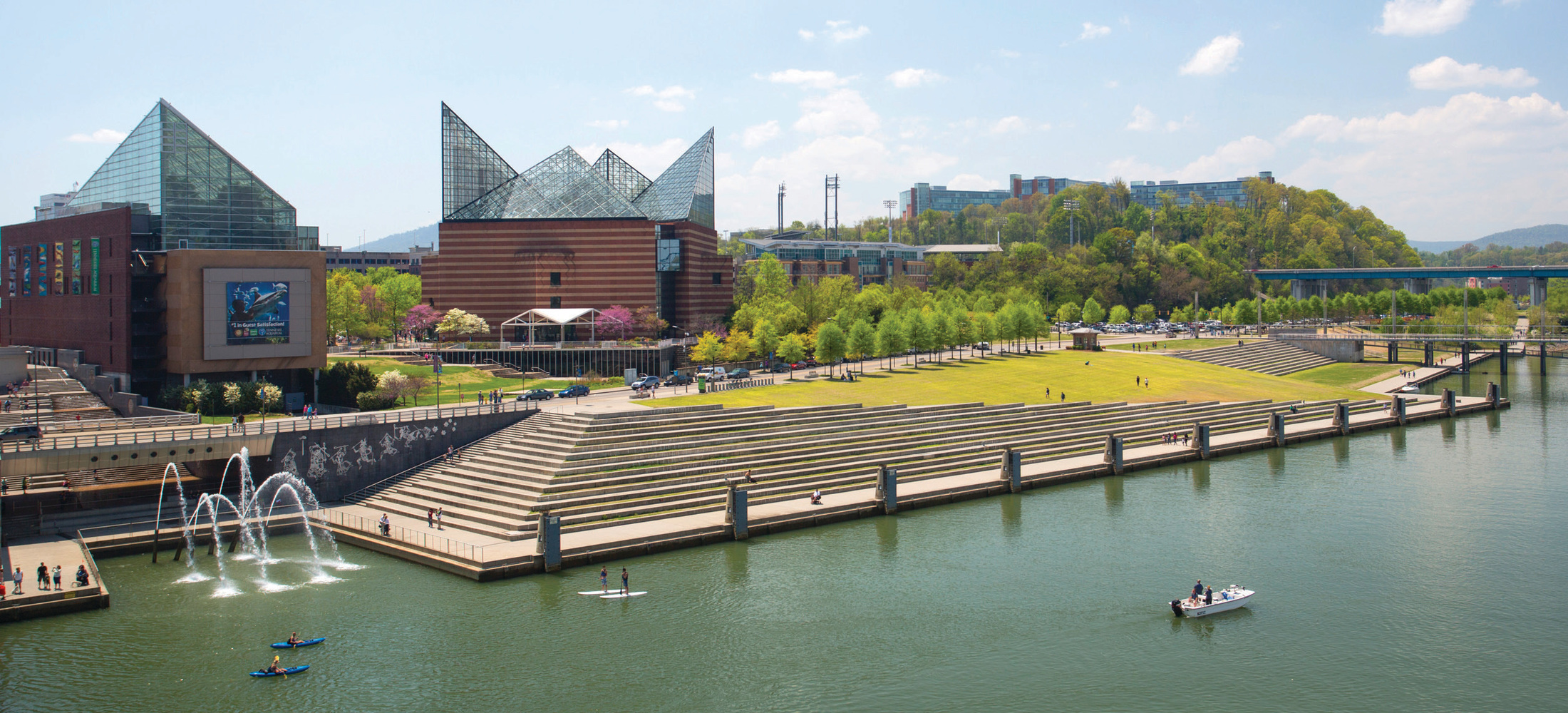 To monitor the progress of the program, researchers perform sampling in the winter, catching sturgeon on trotlines and collecting data before releasing the fish. And the state's anglers are other invaluable data-gatherers.
"Anglers play a big role," Benson says. "The lake sturgeon is still a state endangered fish, so it's catch-and-release only."
Anyone who catches a lake sturgeon is asked to contact the nearest Tennessee Wildlife Resources Agency office or email [email protected] and provide information such as when and where it was caught and its length. In appreciation for reporting a catch, the angler will receive a Lake Sturgeon Certificate. Photographs will also help in identifying when the fish was released because each class of released sturgeon has a specific scute, or bony armored plate, removed.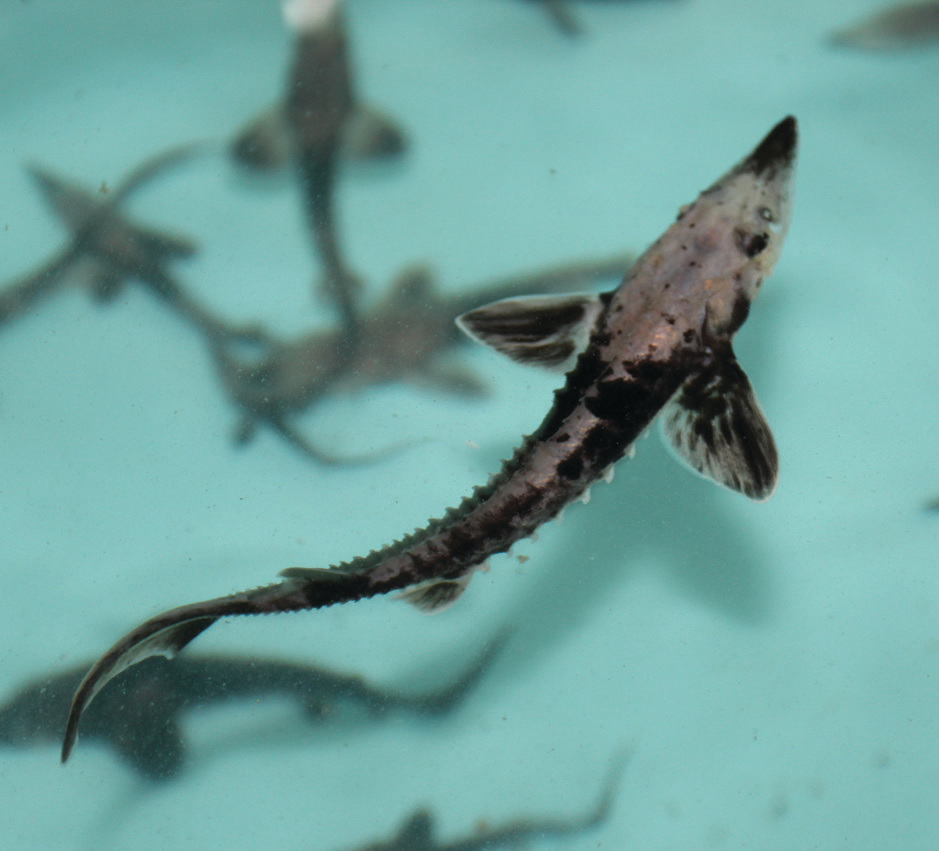 Another sensitive species, the Southern Appalachian brook trout, is found only in Tennessee, North Carolina and Virginia. Because invasive rainbow and brown trout and the northern population of brook trout are known to be outcompeting the natives, TNACI is working in partnership with Trout Unlimited — using money raised from the sale of brook trout specialty license plates — to propagate the threatened species to stock in mountain streams.
"All these different species are building blocks of our aquatic ecosystem that give humans pretty clean freshwater," says Kuhajda in explaining why we should be concerned about sensitive aquatic species. "Take enough of those building blocks out of that ecosystem, and the whole thing is going to collapse. Then we're paying more for drinking water; we can't swim in our lakes, rivers and reservoirs; and we can't eat the fish we catch."
"It's fun for us when we get Trip Advisor and Yelp reviews from visitors who say, 'We had a great time with our family, but we walked away having learned a lot,' says Benson, reflecting on ways the aquarium educates visitors on our aquatic ecosystems. "Others say, 'We learned how much conservation work they're doing.' We're able to reach a lot of people through the aquarium experience and give them an opportunity to see below the surface."
Getting There
Tennessee Aquarium
1 Broad St., Chattanooga, TN 37402
800-262-0695 • tnaquarium.org