As unique as fingerprints and snowflakes, the choice of how to design a garden is as limitless as an individual's imagination.
"Ask yourself what you really want out of your garden, then design and plant with those goals in mind," said Dave Whitinger, executive director of the National Gardening Association and an avid gardener in rural eastern Texas. "A lot of people just start planting things they are told to plant without thinking about whether they even want them. If you want to grow vegetables but dislike greens, don't plant greens."
Whitinger and his wife, Trish, chief operating officer of the association, prefer to design their gardens with vegetables and flowers in the same beds.
"In our pollinator garden, you might suddenly be surprised by a tomato plant or eggplant or who knows what else," he said. "We also grow garlic throughout the gardens. We like oregano for fresh use and grow it everywhere. It makes an excellent ground cover, too. We also grow a lot of rosemary and many other herbs."
The Whitingers and their eight children care for countless plants in a 12- foot-square greenhouse and eight 10-by-10-foot raised beds arranged in a keyhole shape. "We use the beds for intensive gardening of food for our family," he said.
"We also grow thousands of heirloom vegetables to sell as starts to our local gardeners in spring."
Based on the increase in consumers who browse the association's website, www.garden.org, interest in garden designs is growing, Whitinger said.
"More and more people — especially millennials — are environmentally aware and care about the health of the ecosystem and the quality of their food, so they're growing gardens," he said.
Of the 6 million "new" gardeners last year, 5 million were 18- to 34- year-olds, according to Garden Media Group, a national organization that promotes gardening.
Whitinger said whatever is planted — flowers, vegetables, herbs, trees or houseplants — it should help consumers lead happier, healthier lives and to be wise environmental stewards.
Wanting to grow a garden in harmony with the ecosystem in her yard, author Pam Penick chose to grow ornamentals when she moved to a suburb of Austin, Texas, in 2008.
As she slowly designed a series of gardens and patios on her one-quarter acre, she was inspired to write two books about gardening more sustainably: "Lawn Gone!" and "The Water- Saving Garden." She also shares ideas at her blog, "Digging."
Whitinger and Penick share a few of their favorite garden design ideas for 2017 that apply to gardens anywhere.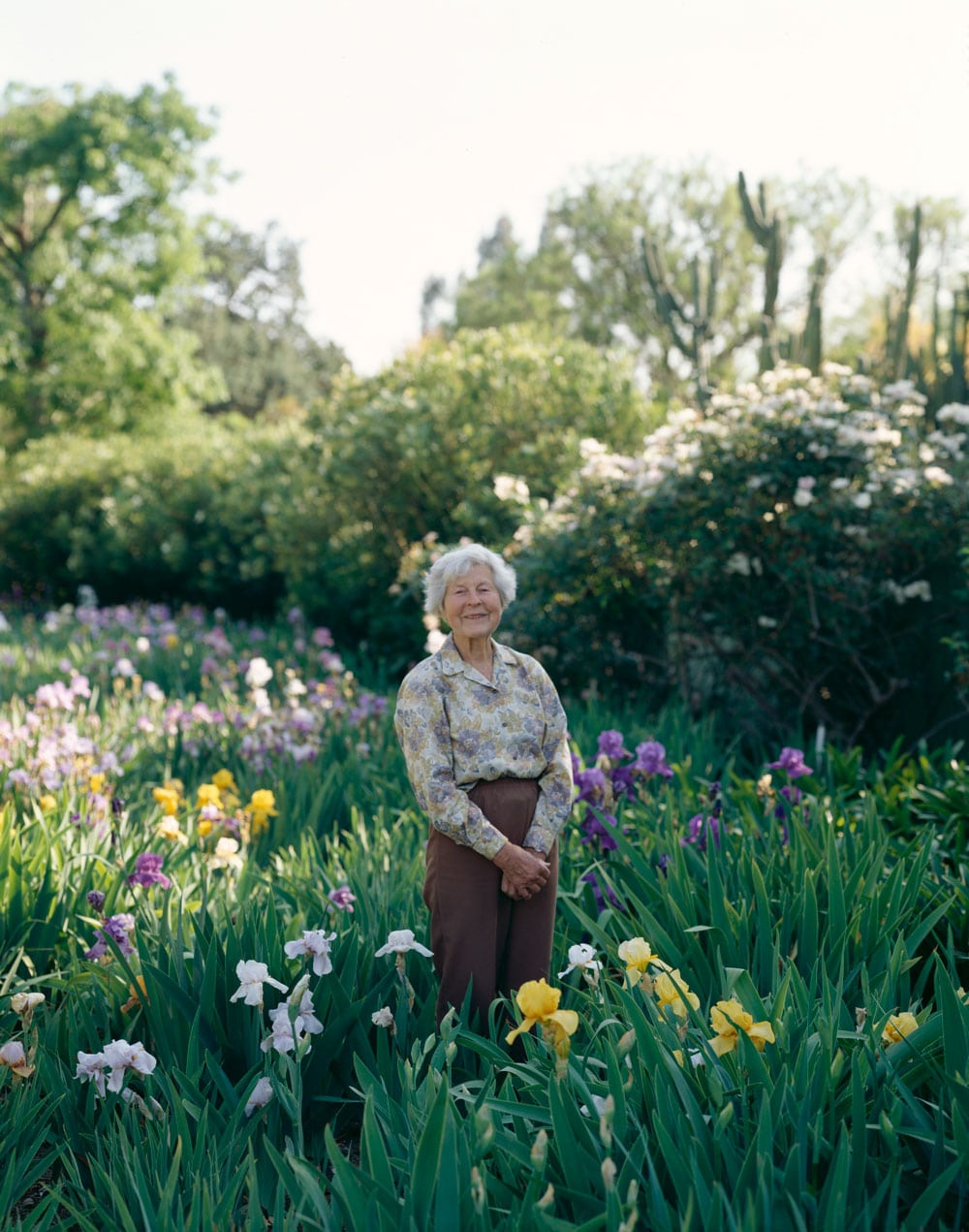 Think small
Whitinger suggests starting small with growing areas and miniature plants.
"Some people get excited about gardening and overdo it by making a project too large," he said. "Then they get overwhelmed and discouraged when the size of the project makes success impossible. Start small, and as you enjoy success, expand what you're doing."
Penick started small with a few of her favorite plants: agaves, salvias and ornamental grasses.
"They look beautiful most of the year, are Texas-tough when it gets really hot and dry and the deer don't like them," she said.
Whitinger delights in miniature varieties of trees, shrubs, herbs and vegetables.
"Dwarf fruit trees are great because they're easy to prune, and you can reach the fruit easily," he noted.
As for herbs, one of his dwarf favorites is globe basil.
"Traditional basil is large and can look a bit out of place in an ornamental garden," Whitinger said. "Globe basil gets about 12 inches tall and forms a perfectly round little globe. The leaves are tiny, and each plant produces hundreds of them. When it blooms, the flower spikes are nicely arranged and highly attractive to bees."
For indoor gardens or patios, dwarf vegetables include varieties of tomatoes, summer squash, cauliflower, carrots, green beans, lettuce, eggplant, melons, peppers and cucumbers.
So long, traditional lawn
Penick implemented the idea of small into her yard. Instead of tending to a vast, thirsty stretch of grass, she has a swatch of Berkeley Sedge in her front yard that she mows once a year.
"It provides a lawn-like look without needing much water or fertilizer," she said.
Instead of lawn, she designed low-water garden beds, meandering paths and patios.
Gardens with varieties of short, creeping perennials that thrive even when people walk on them are other alternatives for grass lawns.
"Corsican mint is ideal because it grows 1 to 2 inches high a year and spreads 4 to 6 inches wide on average," said Fran White, who started her Under a Foot Plant Co. in Oregon in 1998. "Certain plants can be the living carpet to your outdoor rooms."
Some ornamental gardens have sections of synthetic lawn.
"Interest in this type of lawn has been doubling annually in the past few years because homeowners are concerned about water supplies and overuse of chemical fertilizers," said Mike VanDaveer, owner of Synthetic Turf Northwest in Monroe, Washington. "Synthetic lawns are low-maintenance and just need occasional brushing and washing."
Make a place to rest
Whether a swing, glider, rocking chair or hammock, garden design should include a place to rest and revive. Penick settles in an Adirondack chair in her back garden under the shade of oak trees.
"I created a garden with cat-like tendencies, meaning it doesn't need my attention every day," she explained. "It's important to relax in the garden and not just tend to it. I love watching hummingbirds zip around, sipping from Turk's cap and Mexican honeysuckle."
Whitinger sometimes writes outside. He finds a spot surrounded by greenery with the background music of chirping birds and humming insects.
"I love the fragrance of our flowering plants and watching wildlife visiting our gardens," he said.
Resting among lush green plants has physical benefits such as lowering blood pressure and sharpening cognitive skills, according to the American Horticulture Therapy Association.
"While working with people who have Alzheimer's and other memory disorders, I've seen horticulture therapy help reduce levels of depression, anxiety and stress," said Patty Cassidy, a registered horticultural therapist in Portland, Oregon, and author of "Gardening for Seniors."
Houseplants can be therapeutic, too.
"As these health benefits are becoming widely acknowledged, more therapeutic gardens and green spaces are being built at elementary schools, hospital complexes, corporate campuses and even prisons," said Cassidy.
Befriend pollinators
Garden design should not only include a haven for people but for pollinators to help bolster declining populations of bees, bats and butterflies.
"We grow a tremendous number of plants that attract butterflies and other pollinators," said Whitinger.
In its 2017 Garden Trends Report, "Grow 365," Garden Media Group advises putting up a bat house along with birdhouses and feeders. A bat can eat 6,000 to 8,000 mosquitoes nightly while pollinating a garden.
Besides bats and birds, another way to control pests without synthetic chemicals is to plant natural repellents such as basil, chives, lavender, mint, rosemary, sage, lemon balm, and thyme.