Fall Creek Falls State Park has something for everyone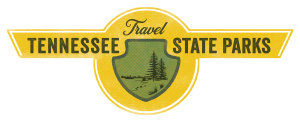 There are times when we need to get away from the noise, demands and stress of our daily lives. Those are the times when we turn to the soothing, healing embrace of nature. More and more research studies are pointing toward the physical and mental health benefits of getting out into the great outdoors, and we could all use some relaxation and healing — this year, especially.
Tennessee's state parks are filled with opportunities to soak up some sunshine, see beautiful sights, hear lovely songbirds and inhale the scents of a forest. One of the park system's largest and most-visited is Fall Creek Falls State Park, spread over nearly 30,000 acres in Bledsoe and Van Buren counties.
Managing such a large park poses a lot of challenges — from effectively communicating with some 200 employees to budget restrictions to invasive plants and animals such as wild hogs, all with only seven park rangers. Even the high visitation can make things more difficult.
"We are seeing more than 1.5 million guests annually, and that is hard on the resources," says Park Manager Jacob Young. "Taking care of the land, keeping the park clean and keeping us all safe are challenges with these visitation numbers."
But Young says that Fall Creek Falls has local, dedicated staff members who consider the park home.
"They take care of it and treat guests like family," he says.
The park is one of our modern recreational delights that came about thanks to the work of the Civilian Conservation Corps and the Works Project Administration in the late 1930s. Badly eroded land around the namesake waterfall was restored and park structures built before the property was turned over to the state a few years later. As a result, today's visitors can enjoy a wide variety of activities from hiking to golfing within the park.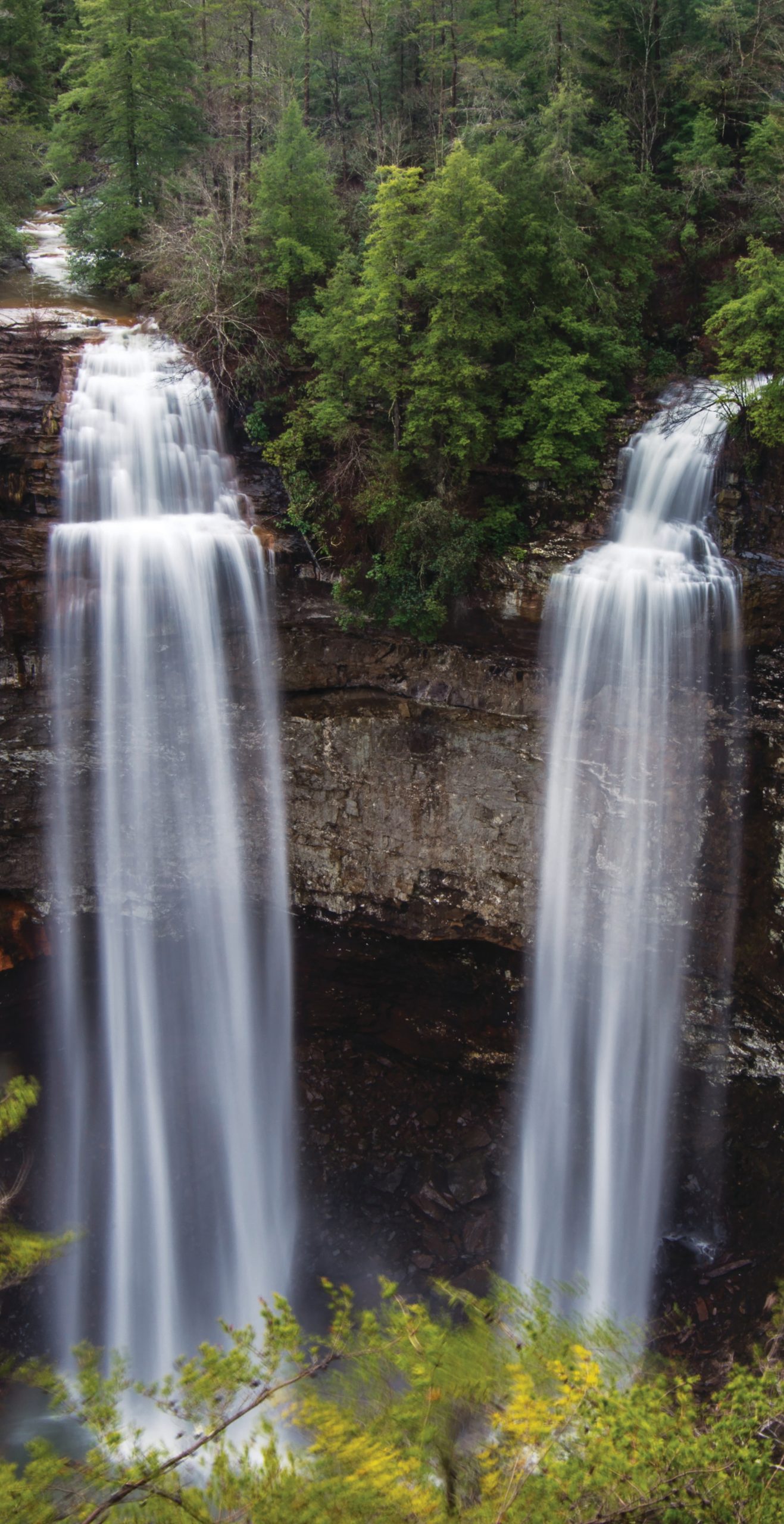 Hiking
Whether you are in the mood for a quick, easy hike near your campsite to walk off those roasted marshmallows or a more challenging overnight journey, the park has 56 miles of trails ranging from the easy-rated 0.2-mile Campground Trail to the 13.2-mile Lower Loop of the Cane Creek Overnight Trail, which is rated difficult. The Upper Loop of the overnight trail is longer at 14 miles, but the rating is moderate.
Biking
A total of 24 miles of biking trails composed of three moderate-rated trails crisscross the park, allowing bikers to access some of the more remote areas and get in a good workout while seeing the sights. Bike rentals are available on a first-come, first-served basis near the Canopy Challenge Course.
Canopy Challenge Course
A special attraction offered at Fall Creek Falls is a course filled with zip lines, rope swings, cargo nets, balance beams and more. Six different routes range in difficulty and include more than 70 aerial challenges. It's a great way to spend a few hours with friends, family or co-workers.
Guides provide supervision, and safety measures include helmets and connection to overhead lifeline cables so you can enjoy the courses without worrying about falling.
Advance reservations are suggested and can be made via the park's website.
Rock climbing
Like some other parks along the Cumberland Plateau, rock climbing is available at Fall Creek Falls by permit only. The Copperhead Rock Climbing Area near the Fall Creek Falls Overlook offers roping and rappelling courses for beginners to the more advanced.
If you plan to rock climb in the park, the free permits are available at park headquarters or online. And be sure to obey all the rules, including not climbing or rappelling within 300 yards of the park's waterfalls.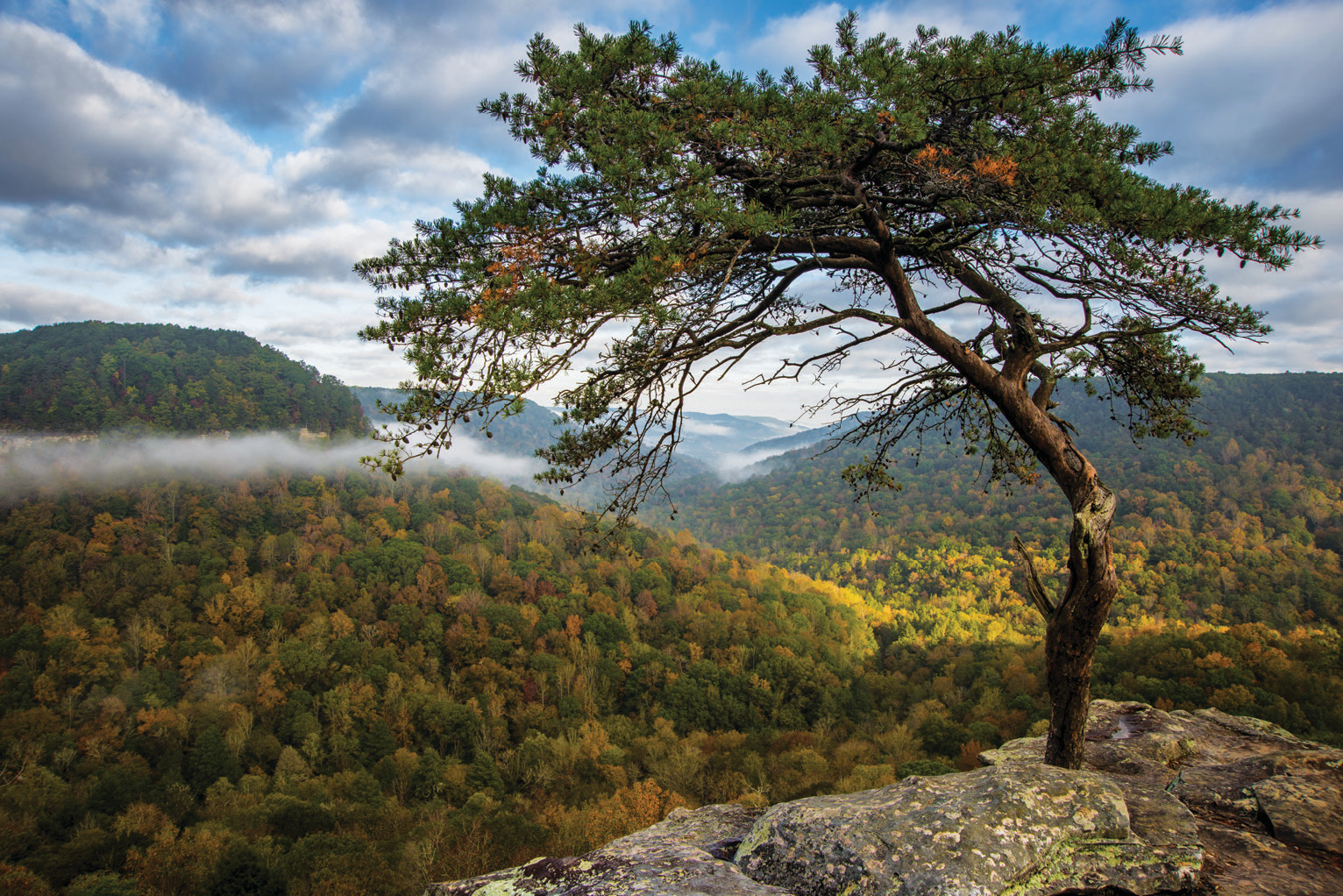 Boating
Water recreation is a favorite of Tennesseans, and those visiting Fall Creek Falls are no different. Boating with some restrictions is an option on 345-acre Fall Creek Lake. Aluminum jon boats are available for rent, but you have to bring your own trolling motor and battery. No privately owned boats or gasoline motors are allowed. For those who enjoy floating across the water in other ways, paddleboards, kayaks, canoes, pedal boats and row boats are also available for rent.
Swimming
The park's swimming pool is available to visitors who purchase either a one-time admission or a pool pass good for 40 visits. The pool passes can be purchased either at the park office or online. Discounts are available to cabin and camping guests, excluding those staying in the group lodge or group camp facilities.
Fishing
Anglers can enjoy some peaceful fishing time either on a boat or sitting on the bank at Fall Creek Lake. In addition to largemouth bass, the lake has given up state record catches of channel catfish and bluegill. The fishing is best during the milder spring and fall seasons, which happen to be among the most pleasant times to be outside anyway.
Birding
Like other state parks across Tennessee, Fall Creek Falls is a great place for birders to catch glimpses of the 140 common and rare species that have been observed at different points throughout the year. It's a great hobby that will keep you coming back to the park in hopes of adding more sightings to your list.
Golfing
If your idea of a fun outing is a round of golf, look no further than the park's challenging 18-hole course. The beautiful setting allows frequent views of wildlife as you play. The course has been chosen by Golf Digest three times as one of the top 100 public places to play. Golfers can utilize the driving range, practice green, pull carts, club rentals, snack bar and on-site lodging. Lessons can be booked if you're a beginner or need a bit of instruction. You can reserve your tee time on the park's website.
Photography
Abundant wildlife, scenic waterfalls and cascades, thick forests and impressive gorges give you plenty of opportunities to take stunning photos. And what better way to relive your visit to the park than flipping through the photos you take home with you?
Interpretive programs
Park naturalists offer a variety of excellent programs, many of which are hands-on, to visitors at the park's nature center.
For school groups, the Environmental Education Center is an excellent resource for learning about the park's natural resources. Overnight field trips that include food and lodging are available at an economical price.
Special events
The park hosts several special events throughout the year. Astronomy buffs can enjoy star parties. Endurance athletes may prefer the triathlons and half-marathon held in the park. And a spooky fun time can be had by the whole family during the Fall Colors Spooktacular that includes trick-or-treating, hayrides and more fall fun. Check out the Upcoming Events page on the park's website for more information on these events as well as many others.
Picnicking
With so much natural beauty around, a little al fresco dining may be in order. Five picnic shelters are available for rent throughout the park. Each has a maximum capacity of 75 people and comes equipped with picnic tables and a grill. The shelters can be reserved up to a year in advance via the park's website.
In addition to the larger shelters that can be rented, there are public picnic areas scattered over 10 areas in the park.
Lodging
A variety of lodging options are available, depending on your preference. Though the inn and conference center are closed for a rebuild, you can still stay in one of several cabins, at one of the 222 RV campsites with hookups and other amenities, or one of the 16 primitive campsites for tents only. Backcountry camping in the Virgin Falls State Natural Area is available at 14 sites, but these are hike-in only with no vehicular access and no water or electrical service.
"We are hopeful that the new lodge and restaurant will be open by August of 2021, but that's a big if," Young says. "Currently, the work is going well. Contractors are already working on the third level of the building, and we should see steel framing anytime."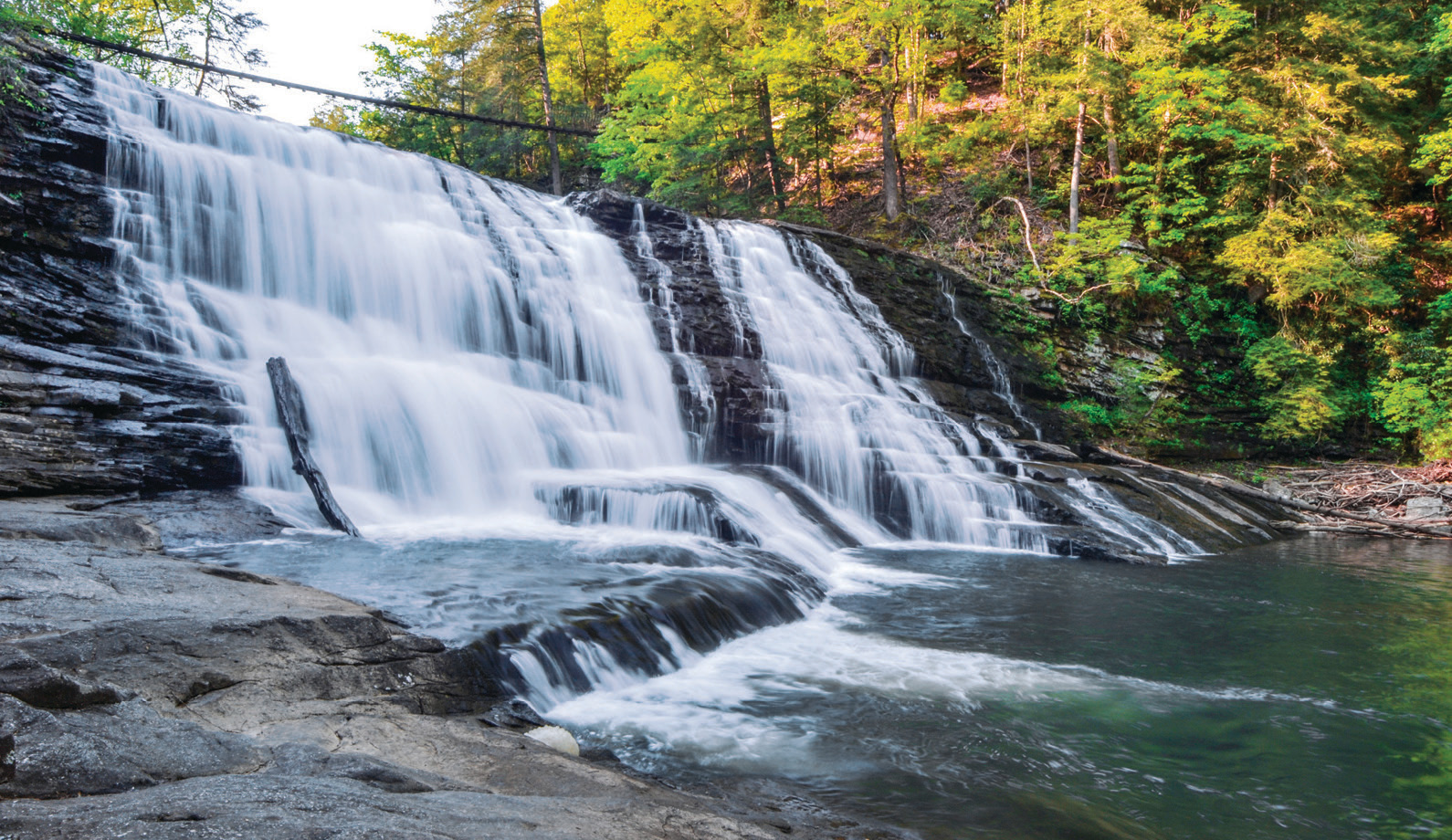 As with other park offerings that require reservations, you can do so for lodging or campsites via the park's website.
Making memories
Young says you could spend a week in the park and still not see all of it, but it's a great place to make memories. He has made quite a lot of his own during his four years at Fall Creek Falls, though he says it's hard to pin down what has been most memorable. He cites everything from seeing a child catch a fish for the first time to witnessing his rangers saving the lives of visitors.
"My most memorable right now has been seeing one of my park rangers grow as a ranger for the first two years that I knew him to now the assistant park manager," Young says. "He could easily replace me at this point. Watching our folks move up and succeed means a lot to me."
He also says the 2017 solar eclipse was quite memorable.
"Fifteen thousand people went quiet and stared at the sky as it went dark midday," he says. "That was amazing to see."
NOTE: As of the time of the writing of this article in early April, all Tennessee state parks are closed because of the COVID-19 pandemic. We hope you save this information about Fall Creek Falls State Park and use it when the parks reopen and it's once again safe to return to normal activities.

Find Out More
Visit Fall Creek Falls State Park's website, tnstateparks.com/parks/fall-creek-falls, for more information or to make lodging or activity reservations.