CEO Scott Williams lends vision and guidance to passion at Discovery Park of America
For the past year and a half, a traveled, capable, homegrown son has assumed the helm of Discovery Park of America in Union City. Scott Williams, born in Memphis and having strong family ties to Haywood County dating back to the early-to-mid-1800s, returned to West Tennessee after a stint as president and chief operating officer of the interactive, immersive Newseum in Washington, D.C.
"I'm a history and genealogy nut," Williams says. "My history in Tennessee goes back to about 1833. A huge wagon train of settlers came to Haywood County from North Carolina to settle some Revolutionary War land grant property and began settling close to what is now Brownsville. Both sides of my family came from that group of people, and no one left until my parents went to Memphis in the '60s."
With aunts, uncles, grandparents, cousins and other relatives still living in Haywood County, Williams notes that he spent "a lot of time in Brownsville." His family, though, moved around over the years, and when it was time for him to go to college, Williams chose the University of Memphis, graduating with a journalism degree and concentration in advertising. He worked numerous jobs in Memphis — in the printing industry, for Cleo gift wrap, at a local television station, among others — eventually landing at Elvis Presley Enterprises, where he held an array of roles over 12 years.
"Anyone who was doing some kind of licensing business with Elvis, I got to be involved in it," he says. "I got to work on the Cirque du Soleil show, 'Viva Elvis.' I got to work on the Elvis Broadway play. I got to work a lot with Elvis tribute artists and the Ultimate Elvis Tribute Artist Contest. I worked a lot with Elvis Week and Elvis' Birthday Celebration.
"It was just a fun place to work."
In 2010, the Newseum in Washington opened an exhibit on Elvis and free expression. Williams worked with the Newseum on the project, but he wasn't marked "return to sender."
"As I like to say, Elvis left the building, and I didn't," Williams says. "I fell in love with the museum and the people and D.C. They offered me a job, and my wife and I and our two daughters moved to Washington for six years."
With the transition from Barack Obama's administration to Donald Trump's, Williams says it was an interesting time to move to our nation's capital and lead a museum exploring journalism and the core freedoms of the First Amendment.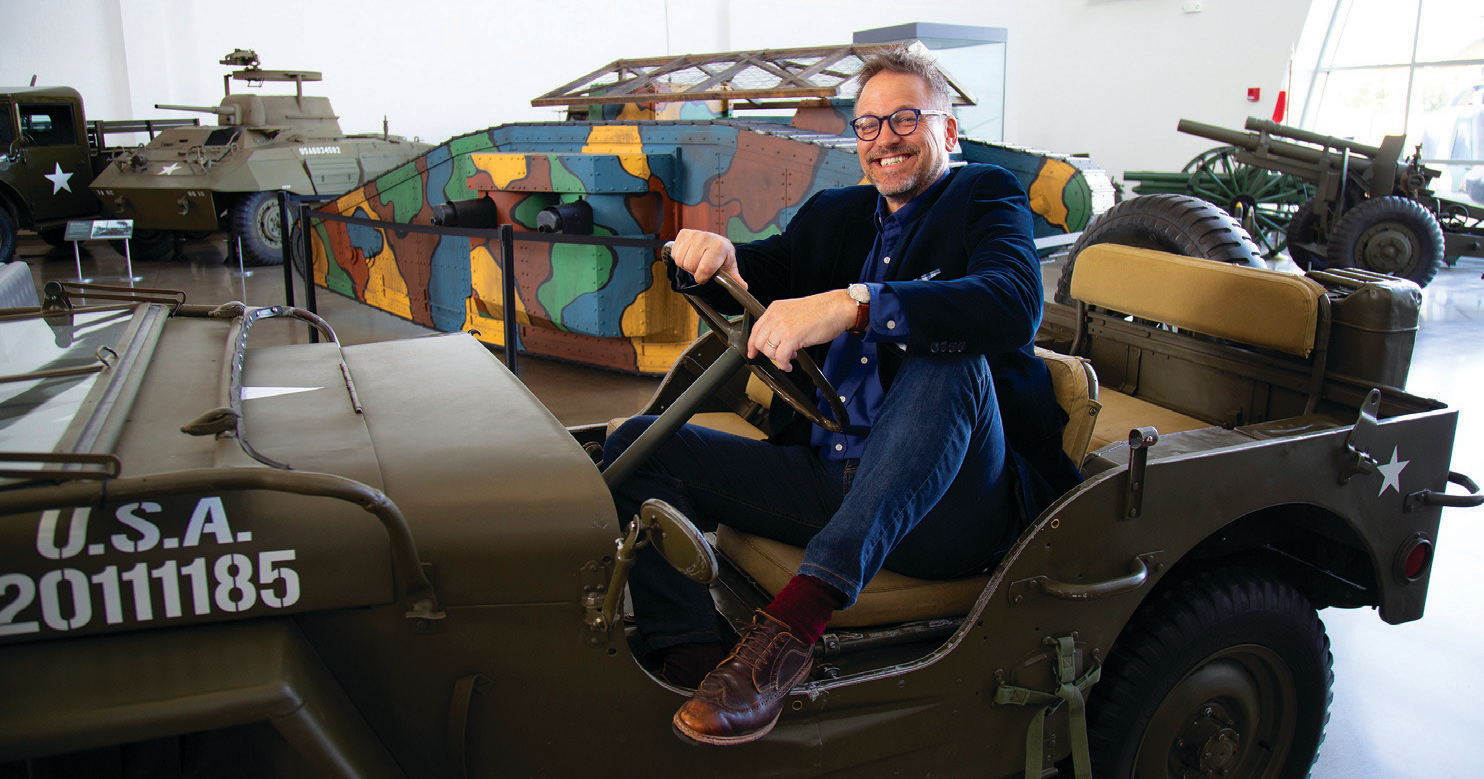 "It was fun to be in the museum business in a museum town during that time," he says. "But, to be honest, I never really got over being homesick for Tennessee. My heart was still in West Tennessee."
Officially taking the reins at Discovery Park of America on Jan. 1, 2019, Williams found in his staff capable, knowledgable historians whose skills complement his background in the museum business.
"My foundation is in journalism, advertising and communications," he explains. "I draw on those areas and rely on my staff whose backgrounds are in history. I have incredible people working here. A lot of them came from the University of Tennessee at Martin, and I think that really reflects well on UT Martin and the education they're providing the people of this region."
More than a museum, Discovery Park of America is the brainchild of Kirkland's founders Robert and Jenny Kirkland. Opened in 2013, the sprawling museum and heritage park complex has welcomed more than 1.3 million guests who come for the wide array of exhibits, experiences and events. Union City isn't exactly along the beaten path, and Discovery Park's success is a testament to the passion of the staff and foresight of the Kirklands.
"No one would put a $100 million museum in a rural community that's this far away from major travel centers," Williams says. "It just wouldn't make good economic sense — unless you had the motivation, which Mr. Kirkland did, of specifically providing a place for the people in his rural community. He definitely wanted this to be a short-term economic driver. He wanted there to be jobs. He wanted this place to drive other jobs like the hotels next door, restaurants, other attractions. But at the same time, he really wanted this to be a place where children and adults would see things, experience things, do things that he got to do because he traveled the world."
Attractions and event organizers face an uncertain future as we battle the COVID-19 pandemic. People are encouraged to stay away from large gatherings, and many businesses are closed. Discovery Park of America isn't open to the public, but planning continues for future exhibits and events.
"In a time like this, we feel like our job is to continue to execute our mission in an entertaining way," Williams says. "We've shifted a lot of our work to online. Eventually, when things are back to normal, we'll open back up and be pursuing our mission once again."
---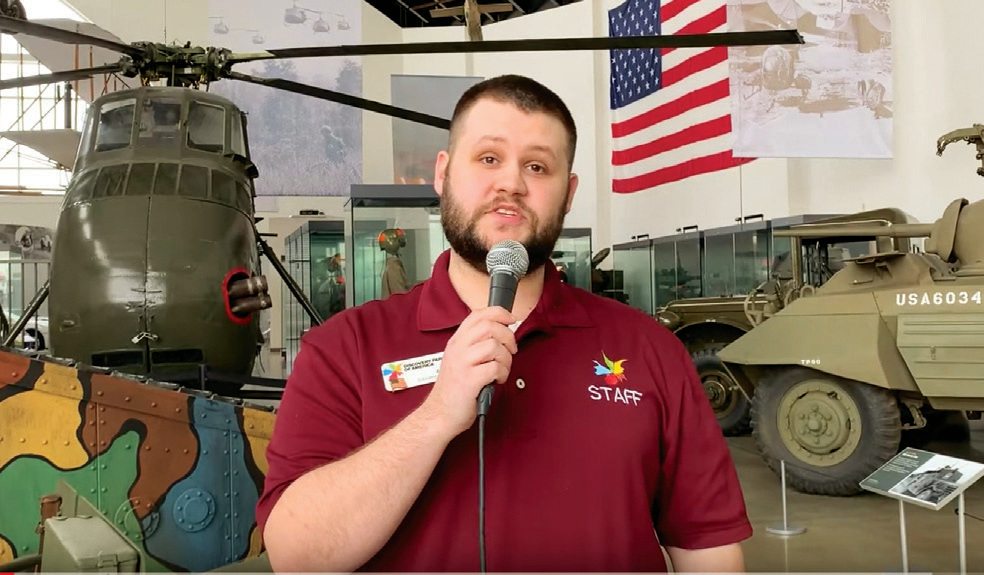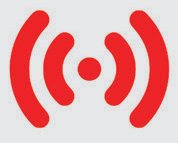 Daily Online Offerings from Discovery Park
Although Discovery Park of America is currently closed to the public and much of the staff is working from home, the museum and heritage park remains committed to the mission of inspiring children and adults to "see beyond."
While the coronavirus pandemic has closed down museums around the world, many of them, like Discovery Park, are using social media to provide a unique look at their collections.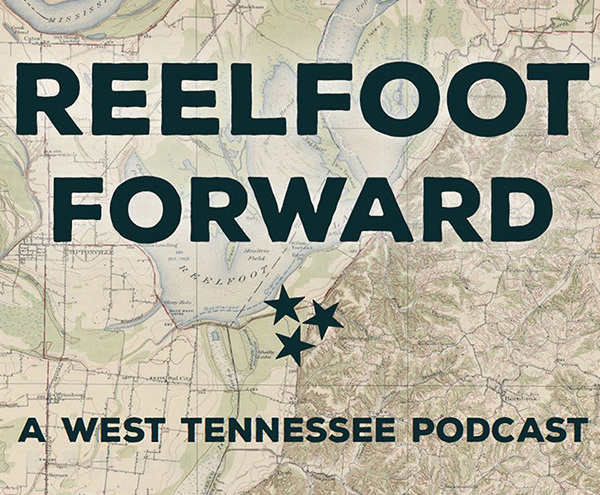 The content being shared from Discovery Park of America includes:
"ArtiFACT of the Day" tells the stories behind some of the more than 13,000 artifacts at Discovery Park.
"Moments of Discovery" videos created by the education, archives and museum staff provide visitors an opportunity to hear some of their favorite stories from the collection.
"Reelfoot Forward: A West Tennessee Podcast" episodes are released weekly.
"Wildlife Wednesdays" with Discovery Park's wildlife staff introduce social media followers to the different animals that make the Regional History Gallery and the 20,000-gallon aquarium home.
"Fossil Friday" provides an opportunity to learn more about many of the fossils at Discovery Park
Discovery Park's content can be found on Facebook, Twitter, Instagram and YouTube. The park's blog and podcast can be found at DiscoveryParkofAmerica.com.