Oneida coffee shop provides social hub, quality coffee and calm during a pandemic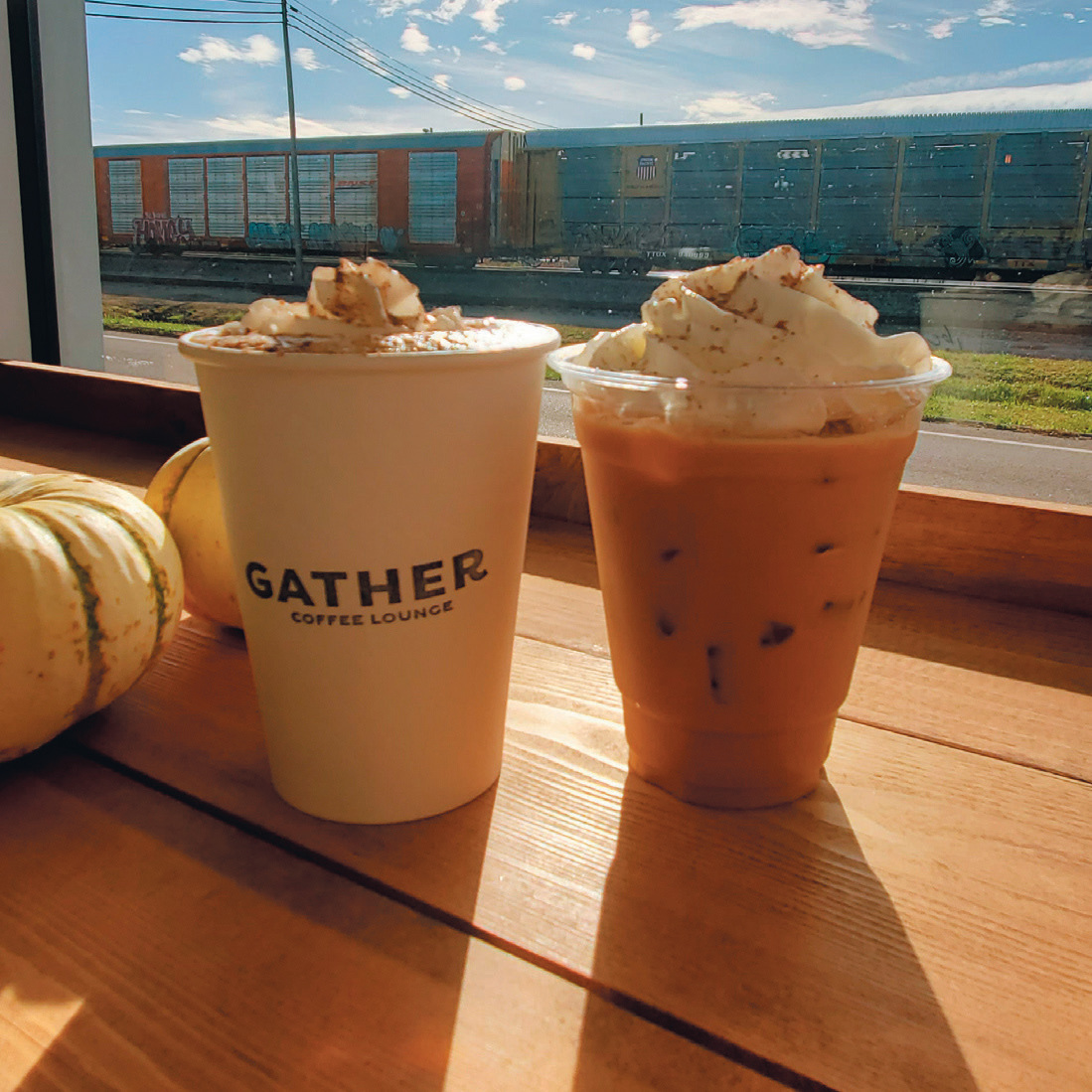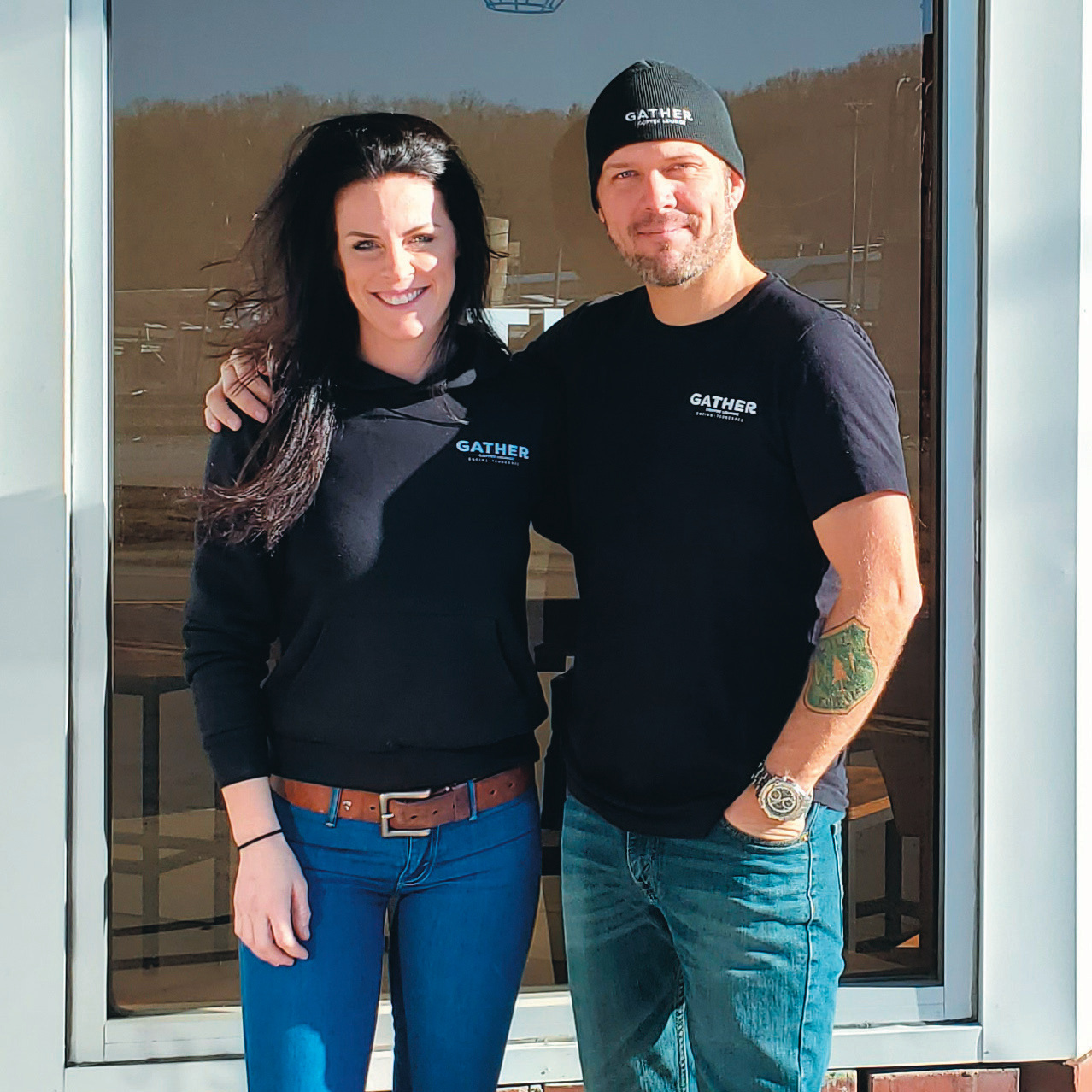 A round the world, coffee shops are popular gathering spots for friends, families and work associates. After all, what is better than relaxing with a delicious specialty coffee and perhaps a tasty bakery treat as you chat or mark some items off your work to-do list?
Rural communities often don't have these types of establishments, but that is no longer the case for Oneida in Scott County thanks to the husband-and-wife team of Scott and Kristin McNamara and their Gather Coffee Lounge.
"There were no social hubs like this here before," Scott says. "The coffee shop was a dream we joked about that became reality."
The fact that the McNamaras, who previously lived in the Portland, Oregon, area, even ended up in Oneida is something they attribute to divine intervention.
Kristin's parents had previously moved to West Tennessee and often shared how much they enjoyed living there, so when the McNamaras decided they wanted to leave Oregon, they began searching for a property that met all their criteria, including a community that had really good internet service since Scott still works for Blue Cross Blue Shield in Portland. In all of Tennessee, only three homes met their needs. Two of the three properties were in Oneida, so Scott hopped on a plane, flew to Knoxville and rented a car to go meet with the real estate agent. In very quick order, the couple became the owners of a foreclosure property they would renovate and, thus, joined the membership of Plateau Electric Cooperative.
The fact that the McNamaras are lovers of outdoor activities made Oneida's proximity to the Big South Fork National River and Recreation Area a big selling point, as was the area's lower cost of living.
When they made the move to Tennessee in February 2019, however, the coffeehouse wasn't part of their plan even though Kristin had spent her teen years working in a coffee shop and then owned and operated her own shop for 11 years. But when Scott noticed for-rent signs in a brick building next to the railroad tracks last summer, he figured he had nothing to lose by inquiring. When the price turned out to be reasonable, the lightning-speed progression of events that led to them opening Gather Coffee Lounge in October of last year was impressive.
Yes, you read the correctly. They took a chance and opened a coffee shop at a time when many in-person businesses were struggling because of the COVID-19 pandemic.

Because of the timing of launching their business venture, Scott says they built some different considerations into the DNA of the business to minimize risk for everyone. These included wide counters that provide some nice distance between the employees and customers as well as a drive-through window that stays plenty busy.
"We figured if we can pull this off in a pandemic, it would make us a stronger company," Scott says. "We were adamant about having the drive-through so we could still serve customers if the pandemic got really bad."
Despite the timing of the opening and not being originally from the area, the reception of the McNamaras and their business has been overwhelmingly positive.
"The community has completely adopted us as their own," Scott says. "We receive touching messages from customers that bring tears to our eyes."
He says a big part of getting the word out about the shop and allowing the community to really embrace them, the business and all the reasons they chose to make Oneida home was a result of a front-page article in the local newspaper, The Independent Herald. Positive word of mouth also spreads not only because of the shop's atmosphere and quality menu items but also how the McNamaras are already giving back to the community through efforts such as free coffee for any first responders or military members in uniform.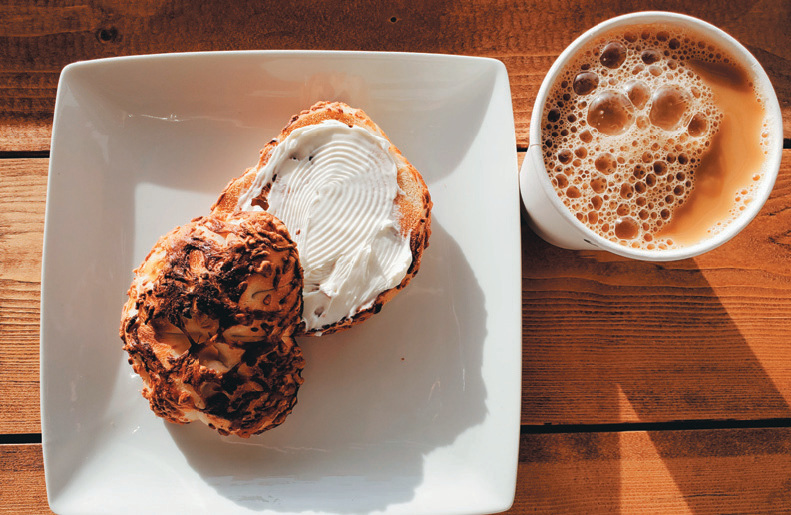 "We've had no negatives," Scott says. "Everything has been crazy positive."
The shop is permitted for up to 50 people, but there is seating for between 30 and 40. As part of its vibe as a community gathering place, the shop displays the work of a different local artist each month, and installation of a small stage was recently completed.
"We want to have open mic nights and poetry nights when we're able to," Scott says. "There is so much talent here in Scott County."
He has also found it satisfying to see people's knowledge of really good coffee already growing. Locals who used to come in and say, simply, "I want a coffee," will now ask for an Americano or a white mocha.
While the McNamaras are still getting started with Gather, Scott says their goal is to grow to additional locations in other small towns across the state because rural communities are more underserved when it comes to "big city"-type coffee shops.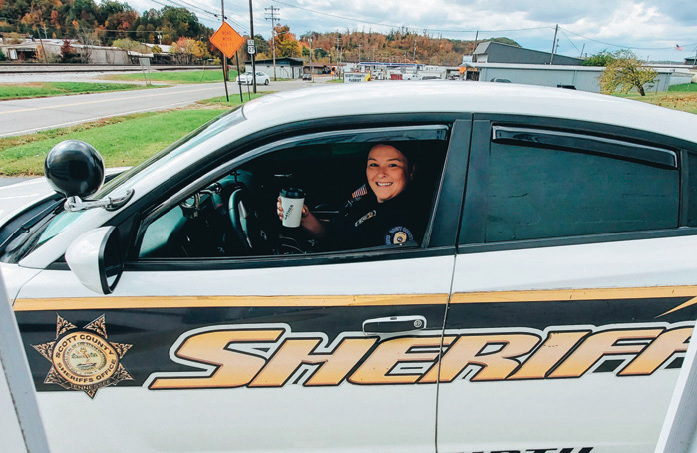 "There's a real craving for this type of business and gathering place," he says.
Alongside growing their business, Scott and Kristin are becoming more involved in the community, one with which they've quickly fallen in love.
Citing the community's wholesomeness, they say they're glad to be raising their children in Scott County.
"Coming here was exactly what we needed," Scott says.
And on a cold day in February, a piping hot specialty coffee and a freshly baked blueberry breakfast turnover may be exactly what the busy residents of Oneida need and now can find right down the street.
Gather Coffee Lounge is located at 213 Depot St. in Oneida. Visit gathercoffeelounge.com to see the menu and operating hours. You also can find the coffee shop on Facebook and Instagram.