Travel abruptly ground to a halt during the COVID-19 outbreak and subsequent lockdowns, except for one bright spot: People ventured to parks to find peace and fresh air — especially America's national parks, monuments and recreation areas.
"In 2021, the National Park Service saw record-setting visitation," says Kathy Kupper, National Park Service public affairs specialist. "While 50 percent of total recreation visits occurred in the 23 most-visited parks, we've been spreading the word that there are 423 sites in the National Park Service — at least one in every state — and they all are well worth a visit."
Tennessee's 13 national parks offer destination attractions, camping, hiking, historic and cultural sites, battlefields, parkways and commemorative trails managed by the National Park Service (NPS). Here are some don't-miss landmarks.
Great Smoky Mountains National Park
The nearly 522,000 acres that make up the park are shared almost equally between Tennessee and North Carolina. It is the most visited of the NPS parks, attracting more than 14 million visitors in 2021, its largest number since the NPS started tracking visitation in 1931. The next-closest is the Grand Canyon, which logged 6 million visitors in 2021.
People from around the world visit this park that encompasses one of the largest and oldest mountain ranges in North America. Elevations within the park range from 875 feet above sea level to its tallest peak, Clingmans Dome at 6,643 feet. The Great Smokies was named a World Heritage Site in 1983.
Acclaimed for its diversity of wildlife, plants and stunning views, the park offers dozens of named hiking trails rated from very easy to extremely difficult. Among the hardwood forests, waterfalls such as Laurel Falls with its 80-foot drop and Ramsey Cascades that tumbles 100 feet down giant boulders bring hikers to see these timeless wonders.
It's free to visit the Smokies, and since it's in Tennessee's backyard, what's the reason to wait?
Natchez Trace: One name, two experiences
Officially, there are two Natchez Trace units in the Tennessee collection of national parks: the Natchez Trace Parkway and Natchez Trace National Scenic Trail.
Here's why: The Natchez Trace Parkway is a drivable 444-mile scenic route that traverses three states —Tennessee, Mississippi and Alabama. Named an All-American Road, the Volunteer State's 101-mile portion goes through Middle Tennessee to the border of Alabama. It begins south of Nashville near Franklin and connects through Leipers Fork, Columbia/Centerville, Hohenwald/Summertown and down to Waynesboro/Collinwood.
The parkway roughly aligns with the Natchez Trace Scenic Trail, distinguished because five designated sections of hiking trails comprise approximately 60 miles of the historic corridor. Flanked by swamps, wetlands, hardwood forests and plenty of history, hikes along the trails tell the stories of American settlers headed southwest in the late 1700s and the forced migration of Native American people along the Trail of Tears between the 1830s and 1850s.
The main Tennessee trail section, the 20-mile Highland Rim, is open for hiking and horseback riding. No bicycles are allowed on the trail. Sights to see include the Northern Terminus Trailhead at Garrison Creek, War of 1812 Memorial, Tennessee Valley Divide and Shady Grove Trailhead off Highway 50/Southern Terminus.
Cumberland Gap
Two national parks along the Cumberland Gap and Cumberland River boast scenic views across gorges and bluffs.
Big South Fork National River and Recreation Area's 125,000 acres along the Cumberland Plateau bring together history, nature and outdoor recreation. Park rangers lead hikes and stage events that highlight special features of the area. Hiking; kayaking; whitewater paddling; and stream floats along the river, its tributaries and streams take visitors deep into the area.
Big South Fork's natural bridges and arches such as the South Twin Arch in Scott County and Needle Arch near the Sawmill Trailhead on Fork Bridge Road give the area bragging rights as possibly having the most natural bridges and arches in the Eastern United States.
Known as the first great gateway to the West, the break in the mountains at the Cumberland Gap was the route bringing together buffalo, Native Americans, hunters, pioneers and westward-bound settlers.
Cumberland Gap National Historical Park touches three states: Tennessee, Kentucky and Virginia. The smallest portion is in Tennessee, but from Pinnacle Overlook, you can see all three states. In total, the park encompasses 24,000 acres with 85 miles of trails for hikers plus 25 miles for horseback riding and seven miles for mountain biking.
Cumberland Gap is the closest town to the park in Tennessee and offers some fun travel destinations. The town's Little Congress Bike Museum features an exhibit of bicycles collected over 40 years. The Artists Co-op Gallery sells local Appalachian creations from fine art and handmade quilts to wooden bowls and pottery.
Tennessee's 13 national parks are just part of the NPS story in the state. Add together all the national monuments, historic sites, battlefields, parkways and commemorative trails managed by the National Park Service, the list is expansive for day-trips, long weekends or even weeklong itineraries built around varying themes.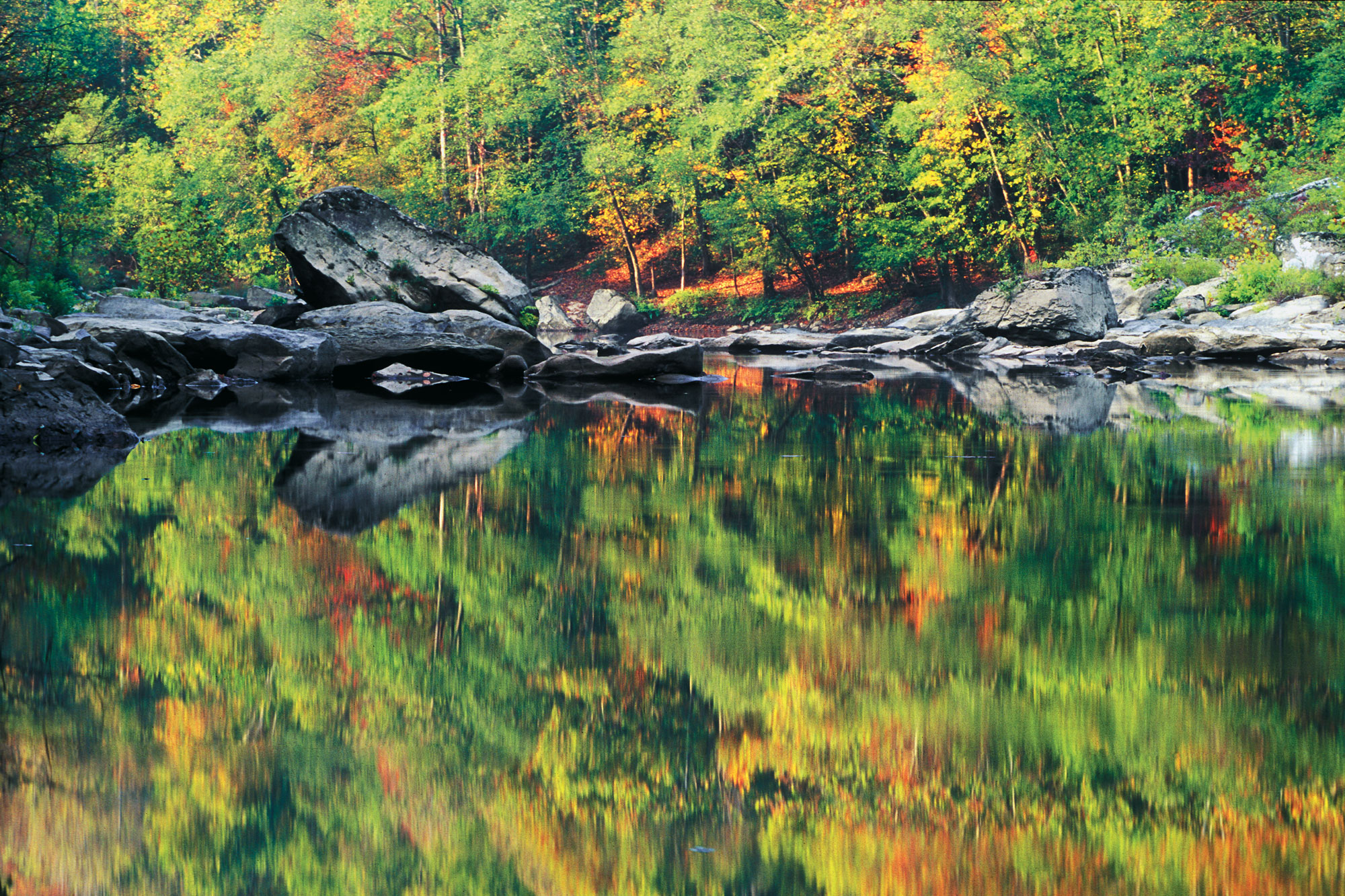 Western parks
While Yellowstone and Yosemite national parks might be some of the best-known Western national parks, Glacier and Zion shouldn't be missed.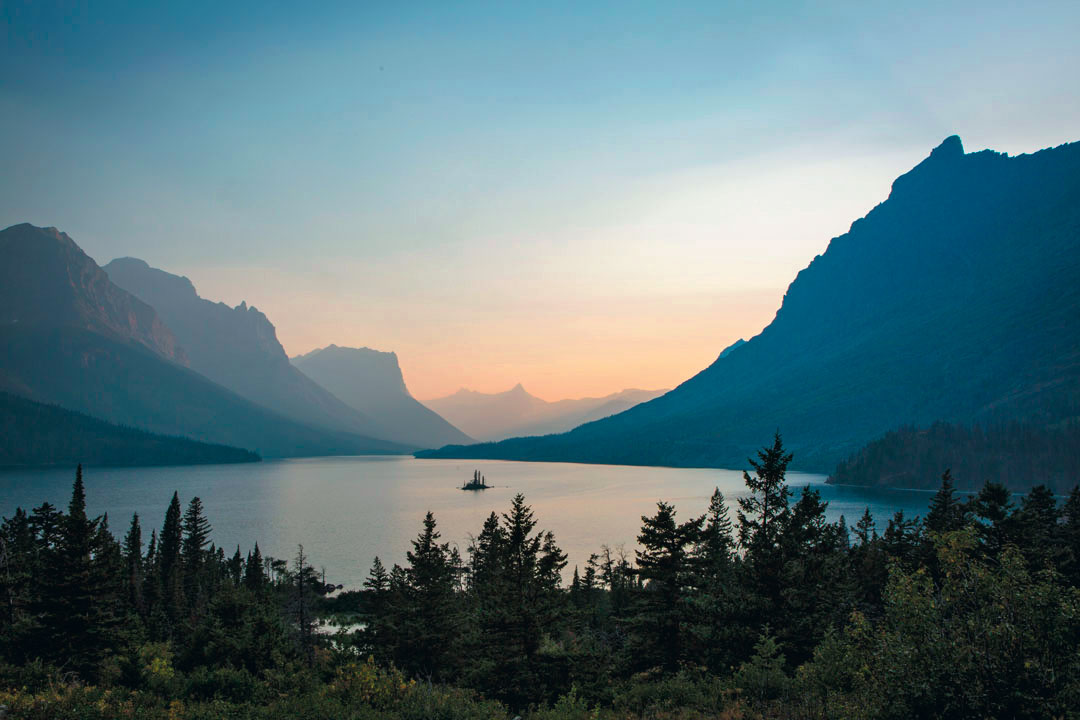 Glacier National Park
At more than 1 million acres, Montana's Glacier National Park encompasses soaring mountain peaks — many that remain snow-covered all year — plus hundreds of waterfalls and more than 350 structures listed on the National Register of Historic Places. Called the Crown of the Continent, it shares acreage with Canada as Waterton Lakes National Park north of the border.
One of the more popular routes, the 50-mile Going-to-the-Sun Road, crests Logan Pass at 6,646 feet and allows certain vehicles as well as bicycles in the offseason and offers expansive views and glimpses of wildlife. Lake McDonald, the largest lake in the park, offers boat tours, and visitors can hike or go horseback riding.
Check in at one of the three visitor centers to learn about astronomy programs, ranger-led activities and special events as well as what roads and trails are open. While July through September is the ideal time to visit, that's also when its most crowded.
Zion National Park
The southwest Utah park is a study in color and contour, with the sheer sandstone canyon walls ranging from near-white to orange, pink and deep red. Thousands of years of erosion from the Virgin River created the diverse topography, and the park's varied ecosystems provide homes for many species of plants and wildlife.
Natural bridges, mesas, towers and expansive views attracted photographer Ansel Adams to the park where he captured some of his most memorable scenes.
Zion is located near Springdale, Utah. Camping, hiking, wildlife viewing, bicycling, river trips and stargazing keep visitors coming back to the historic park.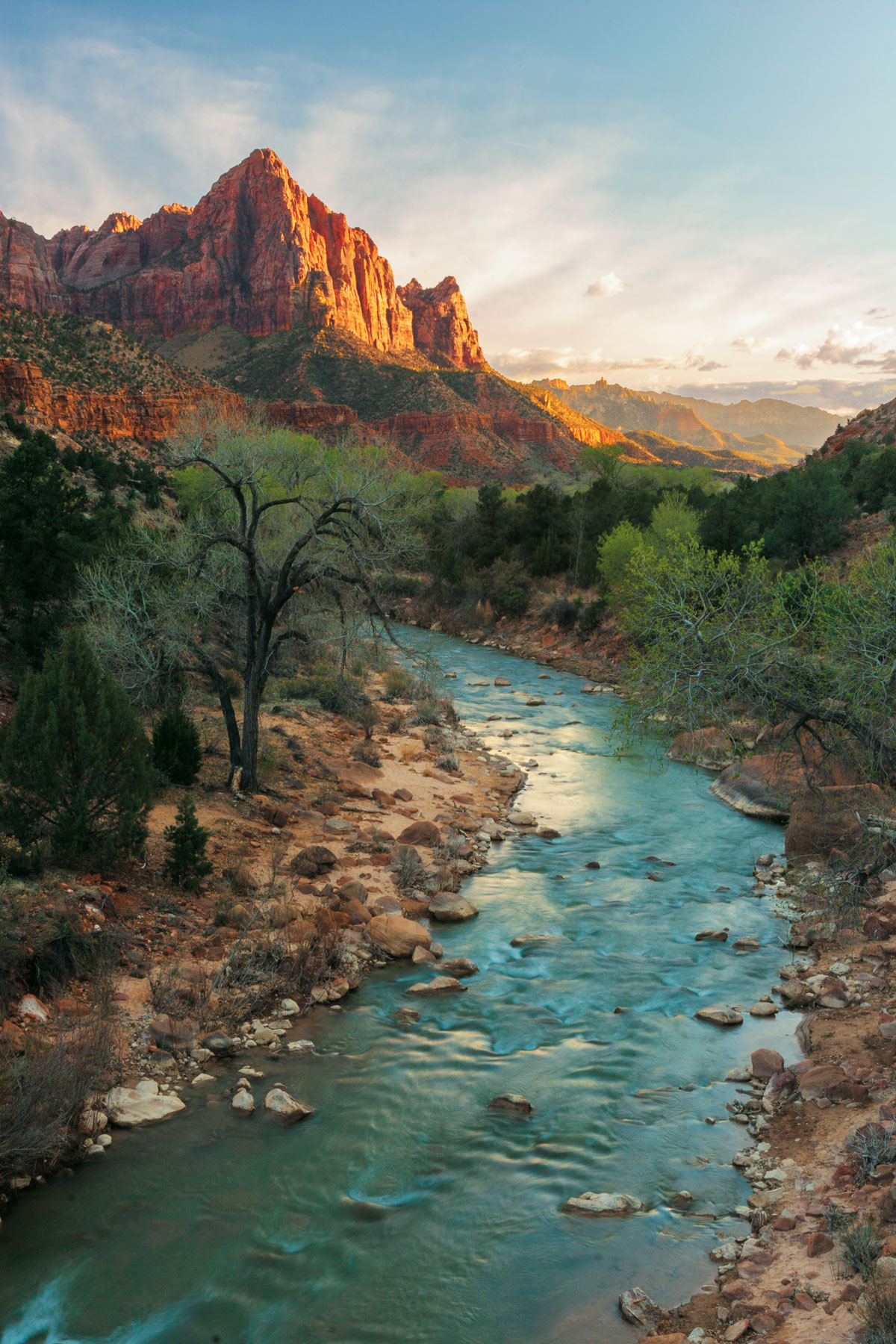 Here are a few other sites worth a visit
Lesser-known parks
"If you are open to places that do not have 'National Park' in their titles, there are many national monuments, recreation areas, etc., that are pretty spectacular," Kupper says. "Lesser-known parks include Dinosaur, Chiricahua, Colorado and Craters of the Moon national monuments as well as Chaco Culture National Historical Park and Assateague Island National Seashore."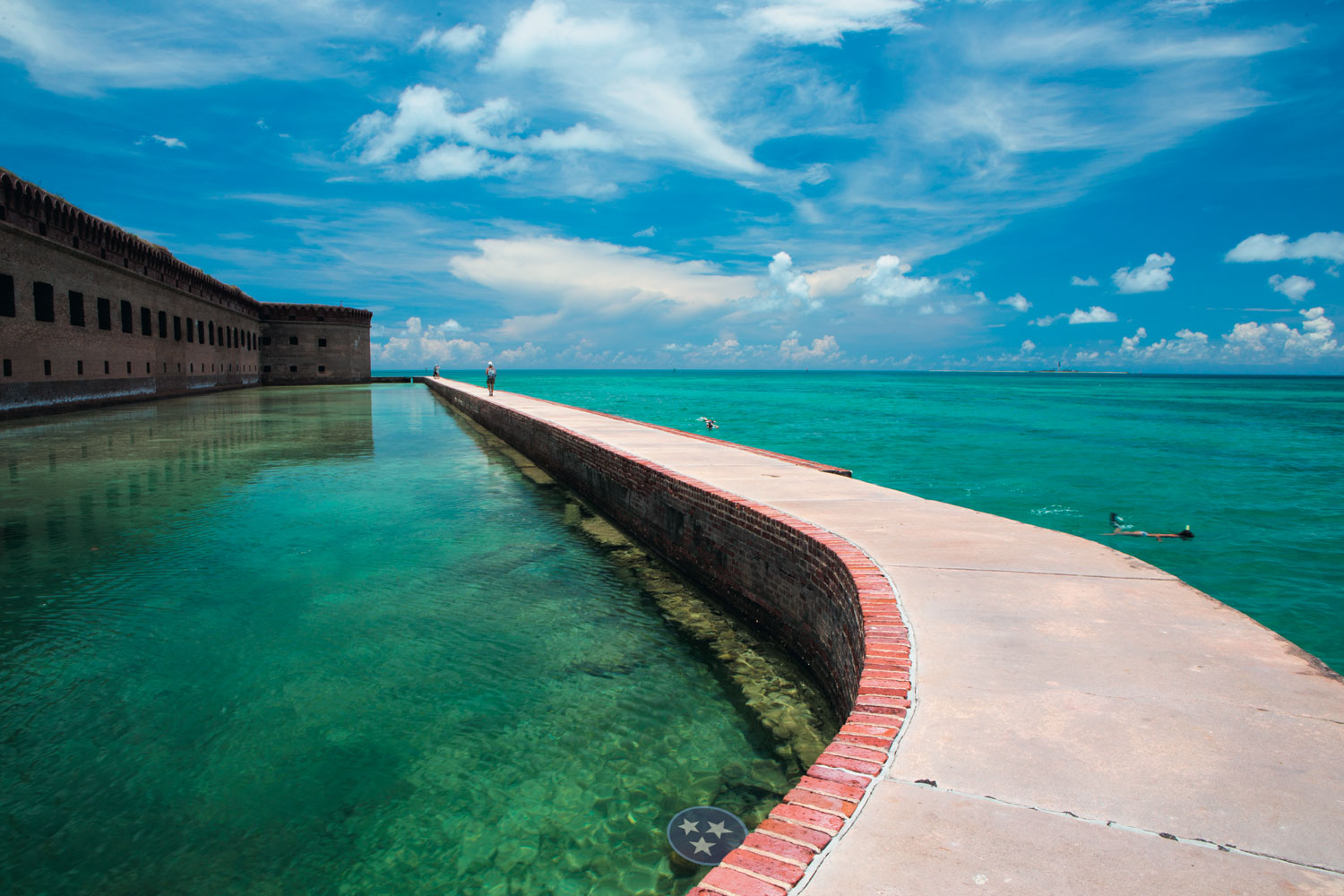 The remote
Dry Tortugas consists of Fort Jefferson and the visitor center on Garden Key and seven other small islands, all only accessible by boat or seaplane. Located 70 miles west of Key West, Florida, visitors can camp, tour the fort or explore the emerald-blue waters and coral reefs surrounding the islands. (nps.gov/drto/index.htm)
On the other end of the country, Gates of the Arctic National Park and Preserve in Alaska sits above the Arctic Circle and is only accessible by Dalton Highway and then by hiking inside. Gates receives about 10,500 visitors a year to its glacier-rich lands and caribou migrating trails, offering a true back-to-nature experience. (nps.gov/gaar/index.htm)
World War II
The National Park Service consists of numerous historic sites such as the Tuskegee Airmen Park in Alabama where African Americans were trained to be pilots, radio operators, dispatchers and more during World War II. Women were also included in the "Tuskegee Experience," working alongside their male counterparts. (nps.gov/tuai/index.htm)
In California, Tule Lake National Monument recognizes the removal of Japanese Americans into internment camps during the war. (nps.gov/articles/000/getaway-tule.htm)
Pearl Harbor National Memorial pays tribute to those who died in the Japanese attack on Dec. 7, 1941, forcing the United States to enter the war. The visitor center and museum are free to peruse. (nps.gov/perl/index.htm)
Six in one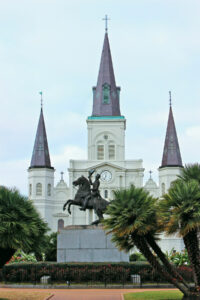 It is said that privateer Jean Lafitte left buried treasure throughout south Louisiana, but several national parks in his name offer treasures of the natural and cultural variety.
Jean Lafitte National Park and Preserve is composed of six sites, including the French Quarter Visitor Center in New Orleans. Visitors learn all about Cajun and Creole culture at three Acadian cultural centers: Acadian Cultural Center in Lafayette, Wetlands Acadian Cultural Center in Thibodaux and Prairie Acadian Cultural Center in Eunice, which includes the weekly radio show "Rendezvous des Cajuns."
Connecting directly with Lafitte is the Barataria Preserve in Marrero, where Lafitte and his men hid out, and the Chalmette Battlefield, where Lafitte helped Andrew Jackson fight "the bloody British" in the Battle of New Orleans in January 1815. (nps.gov/jela/index.htm)
Before you go
To acclimate to the features of these national parks, make sure to first stop by their respective visitor centers where many offer introductory videos, printed materials and staff to provide background and highlights of each.