The 2022 holiday season blew in with a winter storm that will not soon be forgotten. Rapid temperature drops combined with prolonged cold temperatures had a significant impact on our landscapes. As you begin the 2023 spring gardening season, here are some suggestions for assessing and addressing the impact of our wild winter:
Woody shrubs and trees will be important to inspect and care for in the landscape this spring. Some species might have dead above-ground tissue right now but produce new growth from the trunk or near the base of the plant. However, some "borderline" woody plants might have been killed outright. It is even possible that some evergreen plants considered hardy were lost.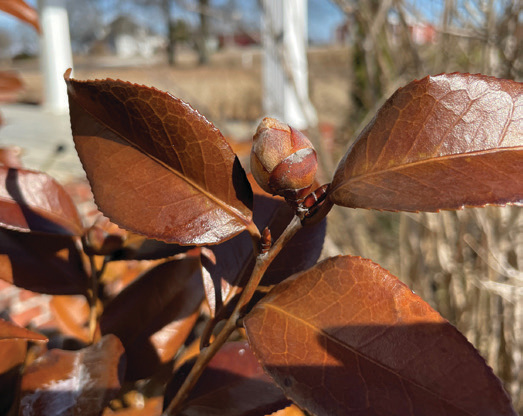 You can assess damage at any time with a "scratch test" by gently removing (scratching off) a small section of the bark on small stems/twigs to expose the cambium. Green tissue indicates a living stem while dead tissue will be brown. Waiting until plants begin to leaf out (or don't) this spring will likely give you the best indication of exactly what to prune. Remove any dead or damaged branches or limbs. Observe the pruning cuts as you go, and keep making lower pruning cuts until you see healthy green tissue.
In caring for plants impacted by the winter freeze, it will be important to reduce other stressors in the coming months (manage pests, irrigate if needed, prune carefully). Whether managing your current plants or selecting new ones, connect with your local UT Extension office with questions and check out UThort.com for lawn, landscape and garden resources.