Cedars of Lebanon State Park protects one of world's rarest ecosystems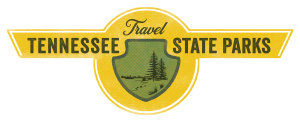 When many people think of Tennessee's state parks, the image of water comes to mind. That's understandable since many parks are filled with gurgling streams, wide rivers, pristine lakes and gorgeous waterfalls. But Cedars of Lebanon State Park in Wilson County protects a much drier but still beautiful part of Tennessee's natural variety.
Named after the biblical cedar forests of Mount Lebanon, the park is home to rare cedar glades, rocky ecosystems with thin soil that make it difficult for any trees other than Eastern red cedars to grow.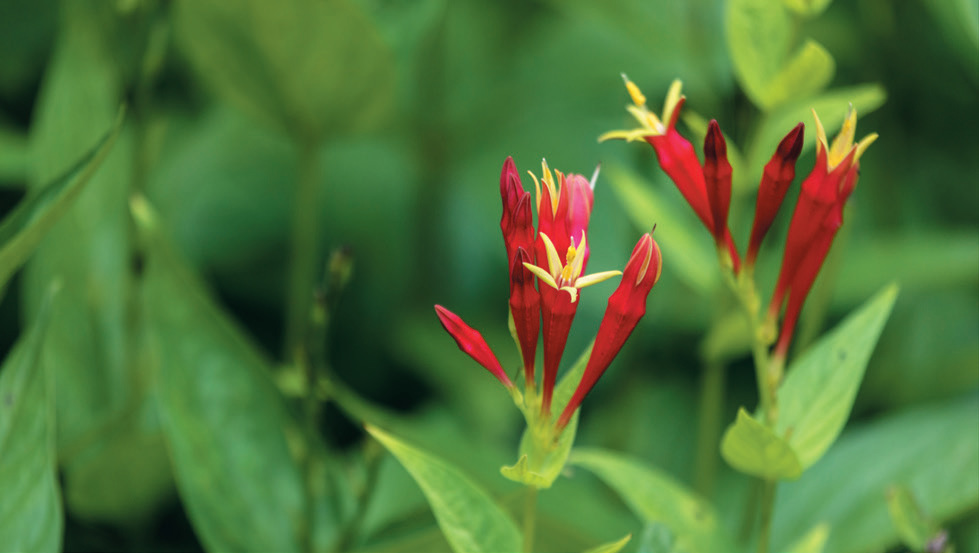 "At Cedars of Lebanon State Park, my staff and I have the honor of working to protect and preserve a fine example of one of the rarest environments in Tennessee," says Park Manager Jeff Buchanan. "The karst topography present in this part of Middle Tennessee is unique in the state and globally rare. The soft limestone and shallow soils of the region produce a landscape filled with sinkholes, cedar glades and even a few caves. The park and surrounding forest are home to at least 19 rare plant species."
The glades are a preferred growing environment for plant species that have adapted to that type of habitat and do not do well in shady areas where other types of plants and trees could take root. Among these species are the endangered leafy prairie clover and the previously endangered Tennessee coneflower, which was once thought to be extinct but was rediscovered in 1960 by Vanderbilt professor Elsie Quarterman. It subsequently became the first plant native to Tennessee to be protected by the Endangered Species Act when it became a law in 1973.
The state park, covering a bit more than 1,100 acres, is part of the more than 9,000 acres in the Cedars of Lebanon complex, which also includes a state forest and state natural area. In fact, in 2019, some of the land that was previously part of the state forest and overseen by the Tennessee Department of Agriculture was transferred to the Division of Natural Areas under the Department of Environment and Conservation. According to Sam King, stewardship ecologist with the Division of Natural Areas, this transfer allowed grant money given under the Endangered Species Act to be more easily and effectively used for conservation efforts. The land involved was rocky and not suitable for forestry uses such as timber production.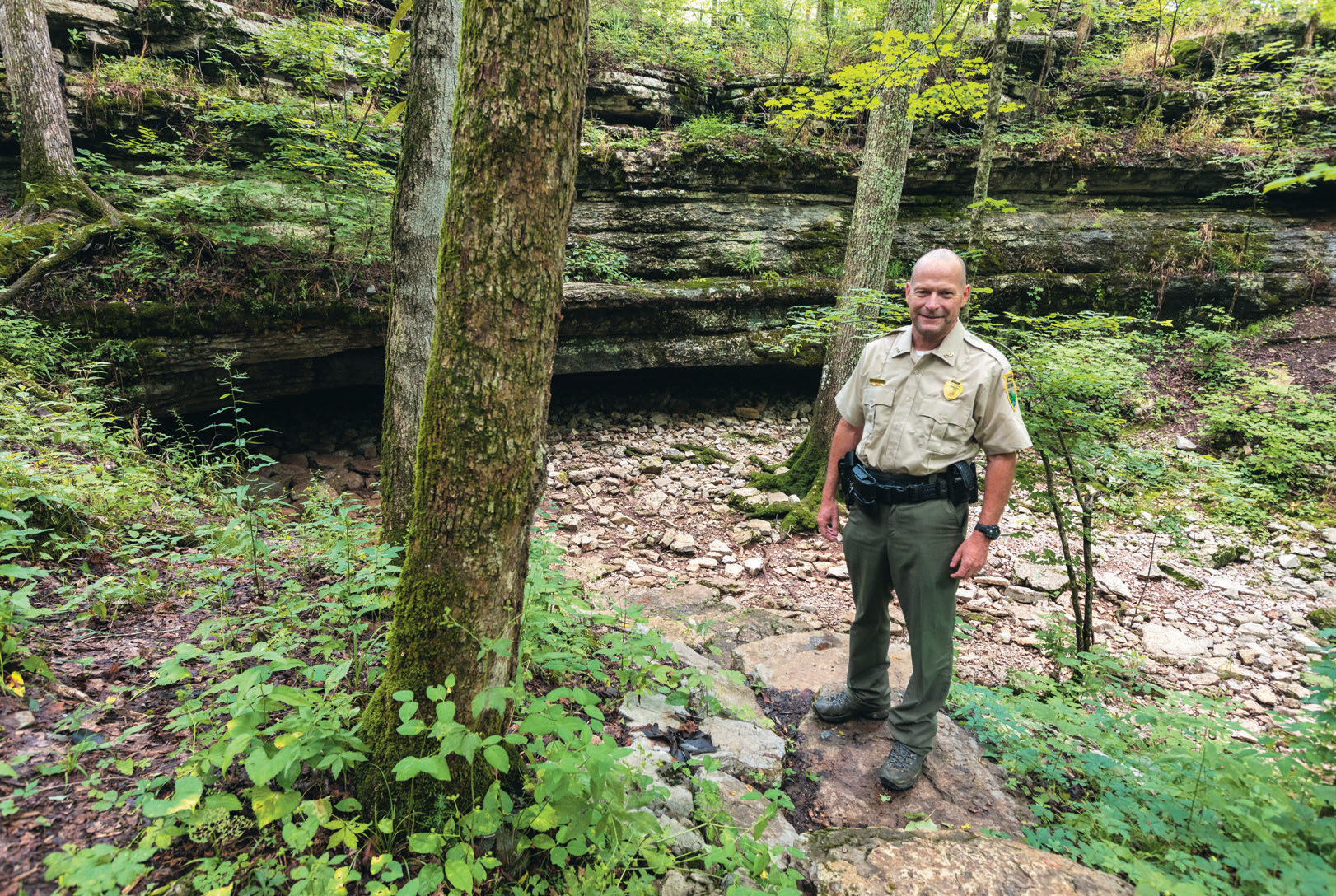 A silver lining in difficult times
Like most of the state's parks, the past year and a half has seen increased visitation as Tennesseans and visitors from out of state sought solace and fresh air outdoors.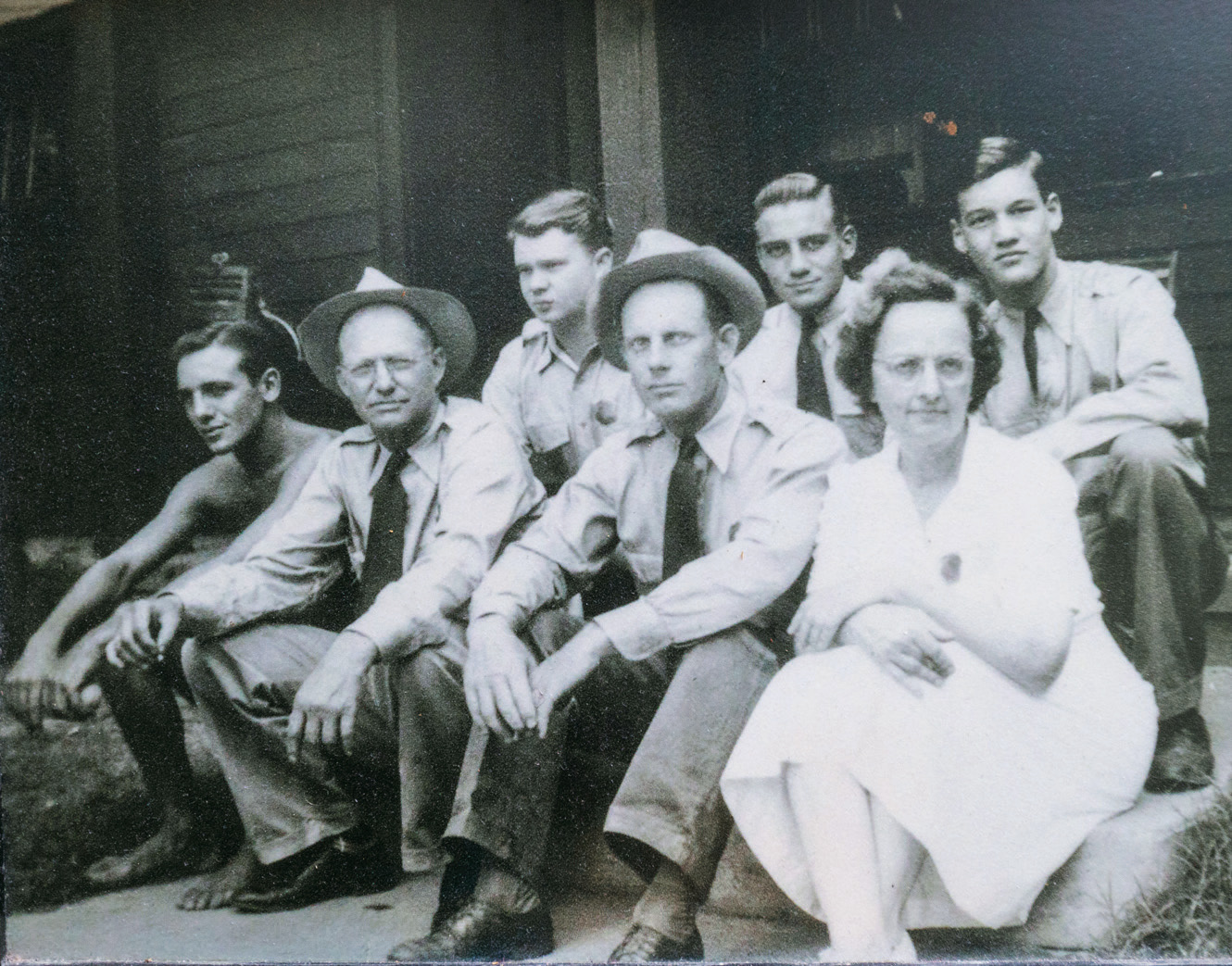 "It was nonstop," says Park Ranger Sarah Geeslin. "We had new hikers, new campers. We had people who have lived nearby for 20 years visit who didn't know about the park."
Geeslin said among some of the most interesting visitors were a trailer of goats and their owners in the early summer of 2020. They'd been scheduled to attend an event in North Carolina that was canceled, but they still drove across the country from their home and creamery in Washington to fulfill sales deals they made that were supposed to take place at the event. The owners even got the goats out during their stay at the park so people could pet them.
Things are largely back to normal in the park now, but Geeslin says that some of the experiences and habits borne of the pandemic have evidently stuck with visitors. For instance, she still sees people keeping their distance from other groups.
On the schedule for October are events such as WPA Day, which explores the history of the park and life in the 1930s, and Halloween activities that are still in the planning stages.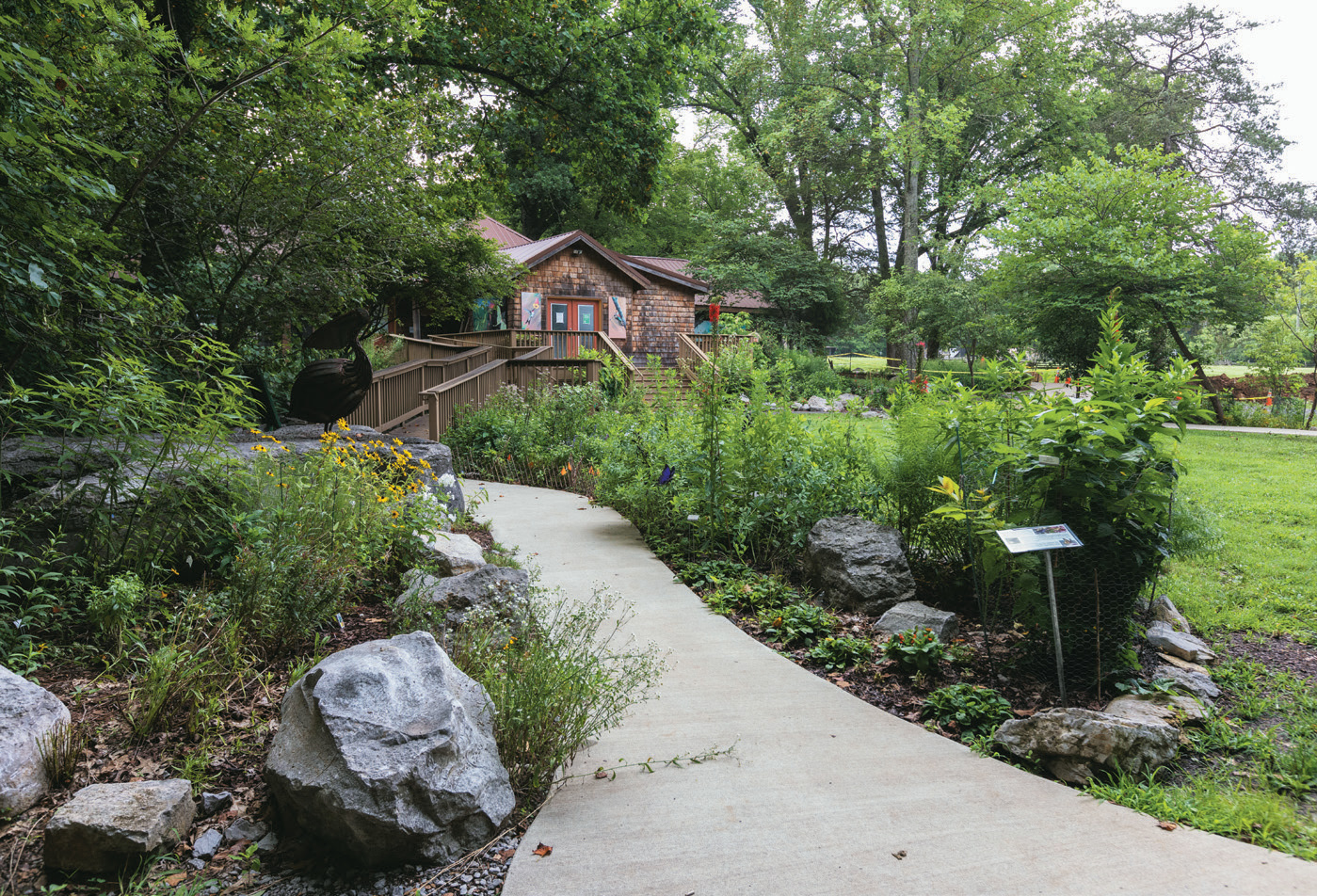 Fun in the park
Beyond opportunities to examine and appreciate the cedar glades that exist in a limited area, Cedars of Lebanon offers many of the recreational opportunities state park visitors enjoy such as camping, hiking, horseback-riding trails, ranger-led programs and a disc golf course.
Campers can enjoy staying in one of three camping loops that have a combined 117 campsites equipped with picnic tables, grills, and electric and water hookups.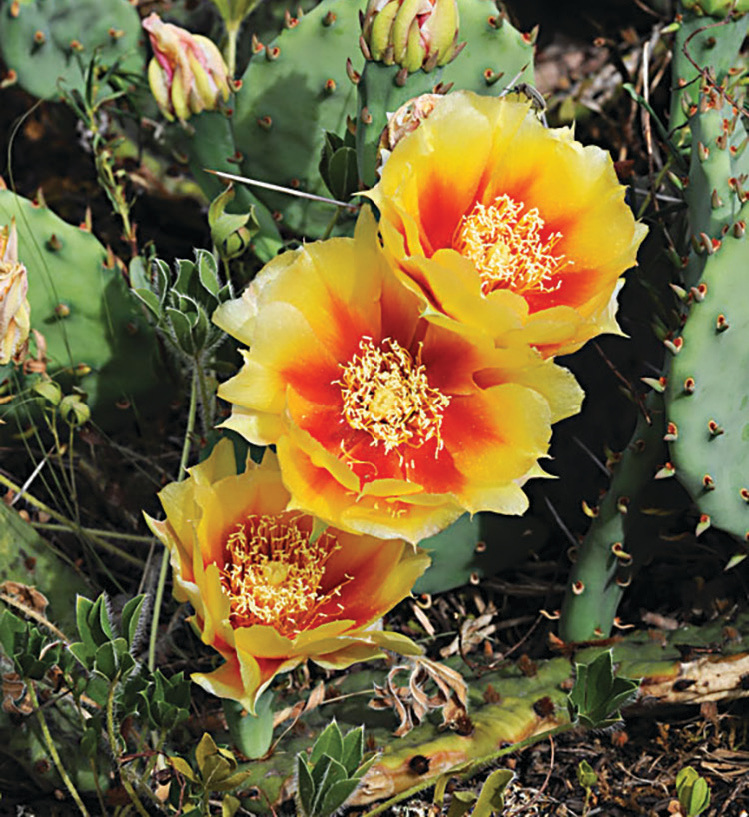 For those who prefer staying in cabins, there are nine two-bedroom cabins available. The Ricketts Historical Cabin, built in the 1930s, has a pricier rental fee and sleeps two, but it's a cozy option for special occasions.
If you want to see more slices of history, be sure to visit the Sadie Ford Heritage Farm and Cultural Arts Center that sits across from the entrance to the state park. There you can tour a farmhouse, milking and livestock barns, and a corn crib that will take you back to the time between 1920 and 1937.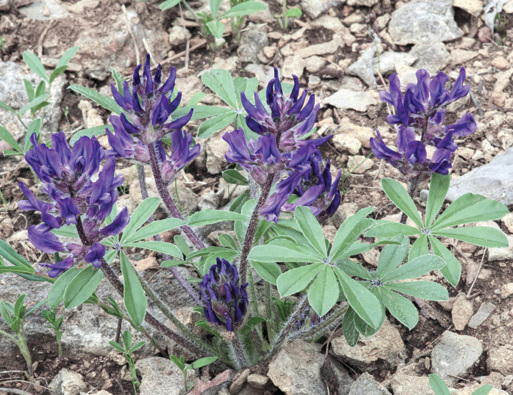 "We've tried to preserve as much of the Works Progress Administration history of this park as possible," says Buchanan. The structures, built during the Great Depression, give Cedars of Lebanon a fantastic sense of place.
Ten miles of hiking trails and 12.5 miles of horseback-riding trails provide opportunities to bask in the outdoors and catch glimpses of the park's wildlife like white-tailed deer and wild turkeys, not to mention some of the more than 120 species of birds that have been spotted in the park.
The park also has a number of meeting venues that can accommodate 15 to 250 people, and three picnic pavilions that have an occupancy of 60 to 80 people each can be reserved up to a year in advance. Other picnic shelters for smaller parties are scattered throughout the park.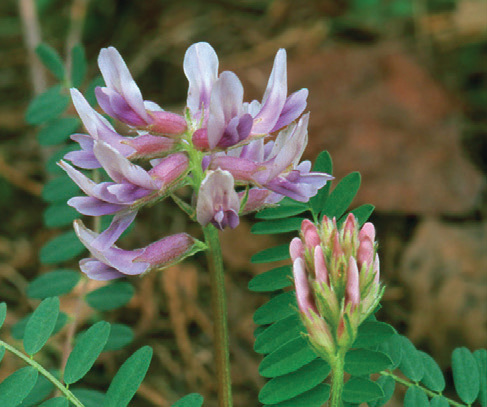 "I would like to invite everyone out to the park where they can hike in the glades and get the opportunity to see flowers that grow nowhere else in Tennessee," says Buchanan. "Our nature center is a great place to start your park experience to see examples of animals native to the area and see exhibits that explain the karst topographic environment."
"If you check our program schedule, you might even be able to catch a ranger-led program highlighting glade plants, participate in a ranger-guided cave tour or maybe even repel on a rope from a bluff," says Buchanan. "Come see us. Cedars of Lebanon is home to fun, history and a rare ecosystem you have to see to appreciate."
---
Cedars of Lebanon State Park
For more information, visit the park's website at tnstateparks.com/parks/cedars-of-lebanon or call the park office at 615-443-2769.