Wilson County Fair welcomes the Tennessee State Fair to Lebanon
Right off Interstate 40, more than 60 carnival rides light up the night on a warm August evening, and the air is filled with excitement. Colorful booths line the fair. People bear the heat to greet all who arrive with familiar, smiling faces. Events add to the bustle of people, from shuffling livestock to the "vrooming" of motocross vehicles, enticing fairgoers to watch different events of the night. Most importantly, people from all over the state gather at the fairgrounds for the first time in two years with a renewed appreciation for an event that has been a part of the state's history for more than 150 years. This is the 2021 Tennessee State Fair, and … the Wilson County Fair — all rolled into one.
Yes, the Tennessee State Fair officially has a new home this year, making the move from its location in Nashville to merge with the Wilson County Fair located in Lebanon.
The Tennessee State Fair had been held in Nashville since the first event in 1855, according to the Tennessee State Fair website. Gov. Bill Lee signed a bill in early May to change the location of this year's state fair to Wilson County.
The Wilson County Fair-Tennessee State Fair will take place from Thursday, Aug. 12, through Saturday, Aug. 21, with the horse and mule events taking place Aug. 6, 7 and 8, according to the Wilson County Fair website. The 10-day event will be held at the James E. Ward Agriculture Center located just off of I-40 in Lebanon at 945 E. Baddour Parkway.
"We are truly honored and humbled that we were selected as the new location for the Tennessee State Fair. This gives us more opportunities to share and educate our fairgoers about agriculture and the great state of Tennessee," said Helen McPeak, Wilson County Promotions executive director, who said the popular fair attracted 578,131 visitors in 2019.
"We are very proud of the Wilson County Fair as we have been in the top 50 events in the nation for over 12 years," said Randall Clemons, Wilson County Promotions president. "There are only 16 state fairs that have a larger attendance than our current fair does, so we were already operating much like a state fair due to the size of our attendance and the type of carnival we already had."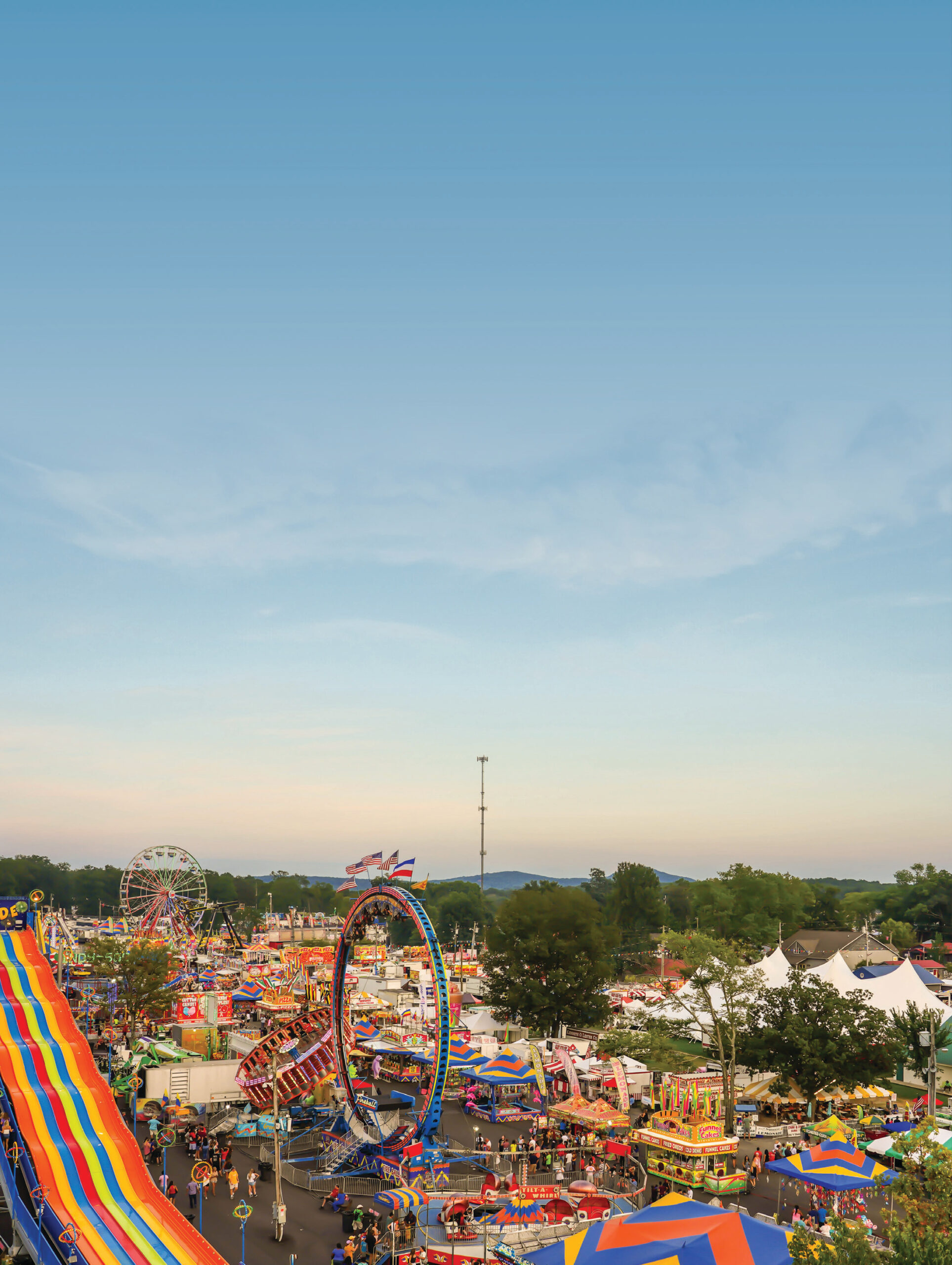 Clemons said the Wilson County Fair is produced by Wilson County Promotions, a nonprofit, 300-member board that started the event in 1979. The fair is operated entirely by more than 1,000 volunteers.
"That's what has made us: The strong volunteer base that we have," Clemons said. "We're excited about carrying that into the Tennessee State Fair, with us being the Volunteer State."
Because of that, the state fair will not be open during the day except for Saturdays and Sunday, which is a bit different than a lot of other state fairs, Clemons said.
"Fairs are a mirror of their community, and our volunteers truly have made this a showcase of Wilson County," McPeak said. "We're excited about showcasing Wilson County as we always have and now showcasing the entire state of Tennessee. We're committed to making this the very best fair possible and one that all Tennesseans will be proud of."
All counties in Tennessee are going to be represented in the grand opening of the fair on Thursday, Aug. 12, at 6 p.m., and Clemons said it's going to be a great way to kick off the new vision of the Tennessee State Fair.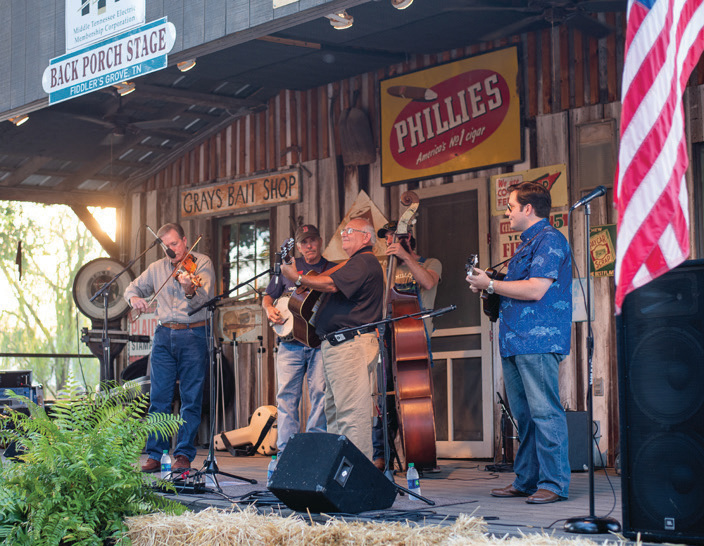 "We have prided ourselves at the Wilson County Fair in the fact that it was one time a year that everybody came together as one; we showcased our county and we showcased the talents of our people," Clemons said. "I guess what we are most excited about with the Tennessee State Fair is that we hope this will be developed into a time when our entire state can come together as one."
Middle Tennessee Electric, or MTE, has been a longtime sponsor of the Wilson County Fair each year, said Shari Bazydola, sponsorship coordinator of Wilson County Promotions. "We want to thank MTE for their sponsorship as well as the many other sponsors and the many contributions they have made to help make our fair successful."
"We're looking forward to it," said Jeff Brockette, MTE member programs manager. "We hope it sheds a positive light on the community, and, if it does that, I hope we'll have a small part in that."
MTE has a booth at the fair with personnel there to chat and items to give away, Brockette said. MTE also has a linemen's safety trailer at the fair, where a team of linemen do safety demonstrations on power line safety and outages every night.
MTE helps sponsor STEM events to promote science, technology, engineering and math education for young kids, Brockette said, adding that year-round, MTE has a building with antiquated items on display in Fiddlers Grove Historic Village.
The Wilson County Fair has established itself as an event that is different from most other county fairs, Clemons said.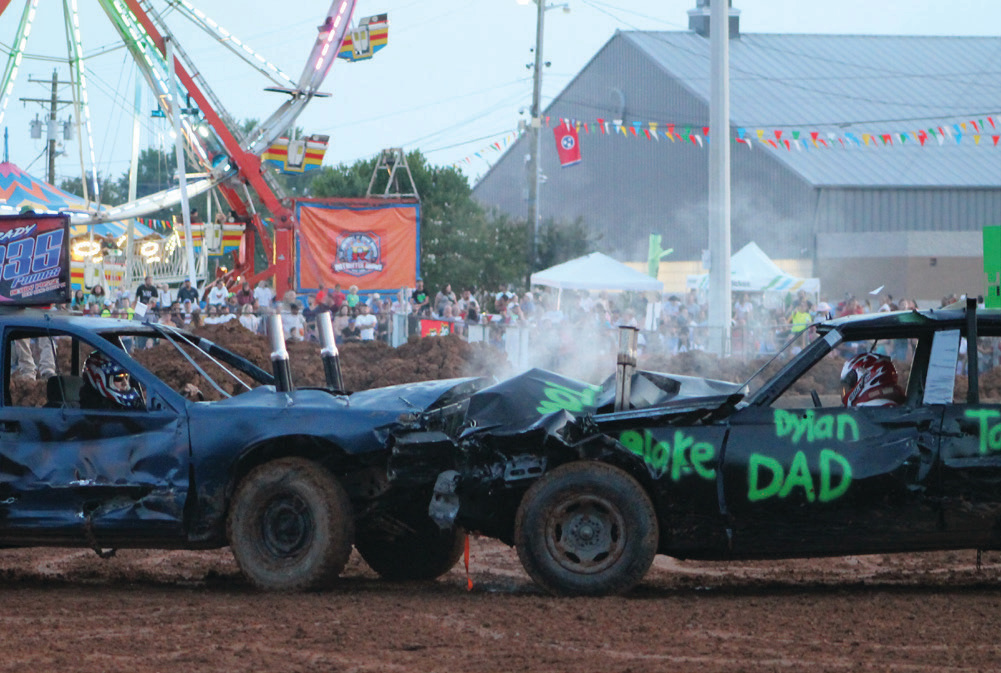 "And when I say that, it is because at the time we started, we were competing with Opryland, so the wide variety of entertainment that we had to offer had to be much more than a normal county fair," Clemons said.
During the 10 days of the fair, there are more than 150 events planned ranging from musical entertainment to motor sports events to livestock shows to pageants to an exotic petting zoo. McPeak said the fair's tagline is, "There's so much to see and do, you can't see it all in one visit."
The Wilson County Fair-Tennessee State Fair features the theme "Honoring Hometown Heroes" where local heroes from across the state will be recognized each day. They are very excited to be able to have the 2021 fair since the 2020 Wilson County Fair was canceled due to the COVID-19 pandemic, Clemons said.
Before the fair, people have been decorating mailboxes and doors in a contest along with nominating hometown heroes. A committee will select from those nominated to be honored during the 10 days at the fair, McPeak said.
Each year, the Wilson County Fair has celebrated a different agriculture commodity, and the fair board selected beef for 2021 as it is one of Tennessee's top agriculture commodities, Clemons said.
The fair is partnering with the Tennessee Beef Industry Council to have exhibits and displays that educate people about beef, along with the Taste of Tennessee Beef Showdown and special appearances from "American Ninja Warrior" contestant Lance Pekus, who is powered by beef, Bazydola said.
"We want to preserve that special excitement you feel when you visit the Wilson County Fair," Clemons said. "When fairgoers visit this year's fair, they will still experience all of the magic that they have always experienced — from the taste of fair food to the farm sounds of roosters crowing, tractors and livestock to seeing the many educational exhibits, lights and carnival rides to hearing untold stories of 225 years of Tennessee to touching the crafts created by artisans in the historic village. Now there will be more statewide events, and the things that we've done in the past will be expanded in a greater way because we are the Tennessee State Fair."
For the latest, most up-to-date information on what is going on at the Wilson County Fair-Tennessee State Fair, check out wilsoncountyfair.net. Also, follow the fair on Facebook and Instagram at @WilsonCountyFair to see regular posts leading up to the fair.