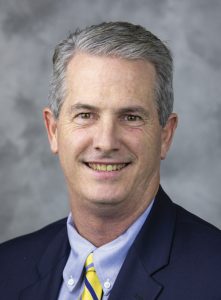 Each year, we recognize the second Monday in April as International Lineworker Appreciation Day. This year, it falls on April 12, and we invite you to join us to celebrate the important work lineworkers do for the communities we serve. Tennessee's electric cooperatives have teams of dedicated lineworkers who keep the power on across the state.
It takes years of training to become linemen, and they are on call 24 hours a day to restore power, often in brutal weather conditions. It is a difficult job, but linemen take great pride in providing an essential service to their neighbors and friends.
In 2019, Tennessee's electric cooperatives coordinated an effort to honor the state's lineworkers with a specialty license plate. Today, more than 3,000 Tennessee motorists have Powering Tennessee specialty plates on their cars to show support for the state's electric lineworkers.
Beyond simply showing support for these essential employees, there is a higher purpose behind the plates. Proceeds from the Powering Tennessee plates go to the Tennessee Lineworker Lifeline fund. Lineman is consistently ranked as one of the 10 most dangerous jobs in America. While we take extraordinary precautions to keep our team safe, accidents sometimes occur, and the Lineworker Lifeline Fund was established to support linemen and their families should tragedy strike. In just over a year, more than $50,000 has been raised for the fund.
You don't have to be a lineman — or even work at a utility — to get a Powering Tennessee plate. Any Tennessee motorist can have one. Whether it is International Lineworker Appreciation Day or any other day of the year, Powering Tennessee plates are a great way to show appreciation to these servants who give so much to our communities.