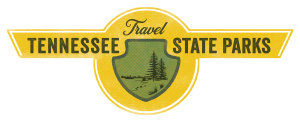 Among the many notable figures in American history, one whose name is synonymous with the early frontier is Davy Crockett. So large is his stamp on our history that he has been played by dozens of actors in films and on TV, dating back to the 1909 silent film "Davy Crockett — In Hearts United." Perhaps the most famous portrayal was that of Fess Parker in the "Davy Crockett" TV series from the 1950s and the subsequent two films that are compilations of that series. These gave posterity to the famous theme song "The Ballad of Davy Crockett."
Before he became a nicknamed folk hero wearing a coonskin cap, however, David Crockett wore a lot of other hats — hunter, storyteller, soldier, politician and, when he moved to Lawrence County in 1817, industrialist. It was here, in what today is David Crockett State Park, that he built and ran a powder mill, gristmill and distillery along the banks of Shoal Creek. Unfortunately, a flood washed all those structures away only four years later, and Crockett moved to West Tennessee where he was elected to Congress.
Protecting a legacy
There are several sites where you can trace Crockett's migration through and impact on Tennessee before his death defending the Alamo Mission in San Antonio, Texas, in 1836.
David Crockett Birthplace State Park near Limestone in Greene County highlights, as you might expect from the name, where Crockett was born 10 years before Tennessee became a state.
The Davy Crockett Cabin Museum in Rutherford is a restored version of Crockett's last home.
And in between sits the beautiful David Crockett State Park in Lawrenceburg, a bit of a "just right" Goldilocks of a park.
"David Crockett State Park is in close proximity to the city of Lawrenceburg, making it have a unique feel to be so close to town, and yet it seems like you are way out in the woods," says Park Manager Rachel Lee. "The park is large enough to feel like you could lose yourself but not too big to get really lost. The park itself is a great mix of outdoor recreation, nature, history and amenities."
Visitors can learn more about Crockett's time in this area at the park's museum, which is staffed during the summer months.
Lee points out that while the park honors Crockett, there are a lot of non-Crockett historical ties located in and around the park.
"Although we are David Crockett State Park, our park holds many stories and important chapters from history within its boundaries," Lee says. "The last contingent of the Trail of Tears passed though here in 1838. Other Native Americans had camped and hunted throughout this area before that. There was a CCC camp and a prisoner-of-war camp within eyesight of the front of the park, and those German POWs from World War II helped clear roadways for what would become this park years later. So many stories and glimpses into the past, all while being surrounded by some of the prettiest land around."
Stay and play
Birders will have ample opportunities to spot a variety of species: woodland birds throughout the pines, oak and hickory forest; lovelies such as bluebirds and sparrows in the nonforested areas; and waterfowl such as Canada geese, ducks and herons in the Lake Lindsey area.
And speaking of the 35-acre lake, you might want to try your luck at catching some bass, bluegill, catfish or crappie. Rowboats are available for rental.
Canoes, kayaks, paddleboards and pedal boats also can be rented at the park from Memorial Day through the second weekend in August.
With so much forest land within the park's boundaries, hiking is popular. More than a dozen trails ranging in length from a short 0.1 campground connector to the 2.5-mile Trail of Tears are all rated either easy or moderate.
A three-mile, paved bicycle trail is also available.
With so many fun things to do at David Crockett State Park, you might want to stay overnight or for a few days. Lodging options include the park's cabins or campgrounds, the latter of which has both primitive sites and ones with hookups.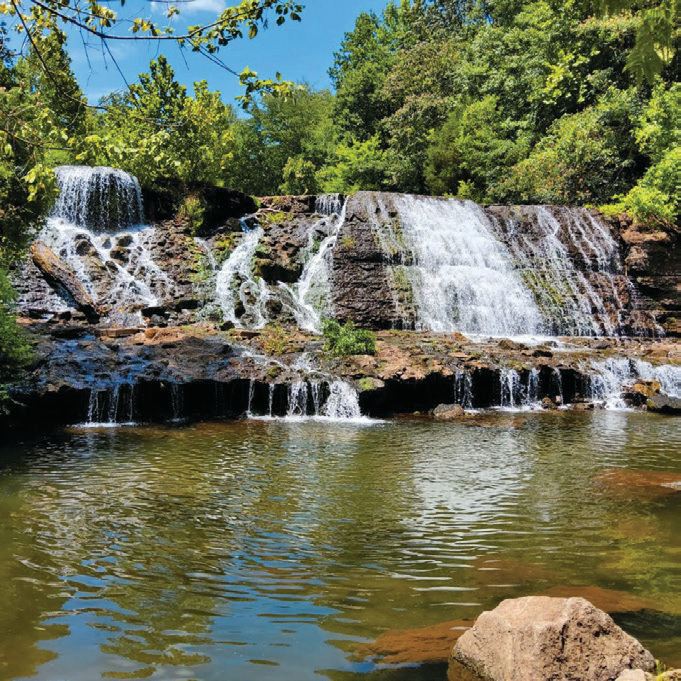 Dining options include the ever-popular picnic, preparing your own meals in the cabins or campgrounds, or a yummy meal at Crockett's Mill Restaurant that overlooks the lovely Lake Lindsey.
Special events
David Crockett Days is right around the corner, scheduled for Aug. 25–27. This celebration of Crockett's life is presented through the combined efforts of the park and the Davy Crockett Longhunters, a black powder muzzle-loading shooting and living history club. The event consists of demonstrations on Crockett-era skills in the Longhunter Camp, traders selling wares and competitions among the re-enactors. Park hours are 7 a.m. until sunset, and the Longhunter Camp is usually open for business 9 a.m–5 pm. For more information about the club and David Crockett Days, visit davycrockettlonghunters.com/crockett-days.
Other special events held throughout the year at the park are a Halloween History Trail, the Winter Speaker Series, the Glow in the Park 5K and weekly programs during the summer months, the details of which can be found in the "Upcoming Events" section of the park's website.
A precious place
Lee, who will celebrate 20 years with Tennessee State Parks in October, sees about 600,000 people visit the park each year. Her hope for all of them is that they enjoy their time there and leave with special memories and a deeper connection to the place.
"When you come to visit our park or any Tennessee State Park, come with an open mind and spirit to make a connection — a connection with a time, a space, an idea," she says. "Our goal is to help you create an experience for yourself by the work our staff does every day to protect these precious places so that we can continue to share them for generations to come."