Our Fall Travel Guide
With more than 30 large reservoirs and a natural lake, lots of folks say Tennessee is the perfect spot for lake vacations. Add in fall color and the diversity of places to stay and activities to enjoy, and these enthusiasts stress that it just makes sense to consider a lake-centered fall getaway in the Volunteer State.
"Tennessee is home to an incredible 500,000 acres of lakes and 50,000 miles of streams and rivers," says Mark Ezell, commissioner of the Tennessee Department of Tourist Development. "Many of these are the channels to some of our state's best natural assets, including waterfalls, an abundance of wildlife and breathtaking scenic beauty. Nearly all of Tennessee's state parks border lakes and offer nationally acclaimed bass fishing, sailing, boating and more water sports."
Tourism is Tennessee's second largest industry, with more than 119 million people visiting the state in 2018, according to the department's 2018 Economic Impact Report. The state consistently ranks among the top 10 travel destinations in the United States. And it's clear that more and more travelers are beginning to include a visit to one or more of Tennessee's lakes.
Except for Reelfoot in the far northwest corner, Tennessee's lakes have been created by damming rivers by the U.S. Army Corps of Engineers or the Tennessee Valley Authority to create power, aid in navigation, manage flooding and provide recreation.
Boating and watersports
From paddle-boarding to houseboats, recreational boating offers multiple options for vacationing. Many of the state's larger lakes offer houseboat rentals. Dale Hollow Lake in northern Tennessee, Center Hill Lake in Smithville and Norris Lake in LaFollette are just a few of the possibilities.
Houseboats offer all the comforts of home, including kitchens, large living rooms, bathrooms with tubs and showers, full-sized beds and air conditioning. Some even have upper decks for sunning. You can cruise to a secluded cove or island and stay overnight, taking time to explore the shoreline or hike. Bring your provisions to cook meals on board, and you're self-contained for overnight, a weekend or a week of getting away with family and friends.
Available for rent at lakes across the state, pontoon boats and tritoons provide a comfortable way to cruise, stop for a picnic lunch on a lake or enjoy the fall color. Powerboats can pull skiers, wakeboarders or tubers on fun rides.
Rent or bring a kayak, paddle-board or canoe to meander along the shorelines or explore coves, streams and rivers.
You can also bring your own boat and launch it at area boat ramps or some marinas.
Angling for fun
Fishing is popular in Tennessee's lakes, rivers and streams, especially for bass and crappie. But catfish, striped bass and trout are also readily available. "You can fish for a wide variety of species, but most people target bass and crappie, the most common species in most Tennessee lakes," says Frank Fiss, chief of fisheries with the Tennessee Wildlife Resources Agency (TWRA). "Trout prefer the colder lakes, rivers and streams in the eastern part of the state. Our lakes have different environmental characteristics that can make your fishing experience unique, so select your location based on what you're looking to find."
While Fiss says that April is a top fishing month with better catch rates, Tennessee's lakes offer great opportunities for novice fishermen as well as seasoned anglers any time of the year. "The fall bite provides good activity before the temperatures get really cold," he says. "And our lakes are less crowded than in the summer, so you will have a different fishing experience."
The agency stocks larger reservoirs with fish raised at its hatcheries, he says. "TWRA stocks more than 8 million fish a year into reservoirs to provide quality and diverse fishing opportunities. These fish are used to supplement natural populations, improve bass genetics, and maintain fisheries that do not exist otherwise such as striped bass fisheries.
While recreational anglers can find countless places to drop a line, professionals also seek out the state's lakes for big-money tournaments. Oct. 23–26, Sumner County and Old Hickory Lake host the Crappie USA Classic Championship with anglers coming in from multiple states to compete for cash and prizes. In addition to the tournament, the event includes a Kids' Rodeo with weigh-in at Hendersonville and seminars in Gallatin. For more information about the championship, visit crappieusa.com/Tournament_Trail.cfm.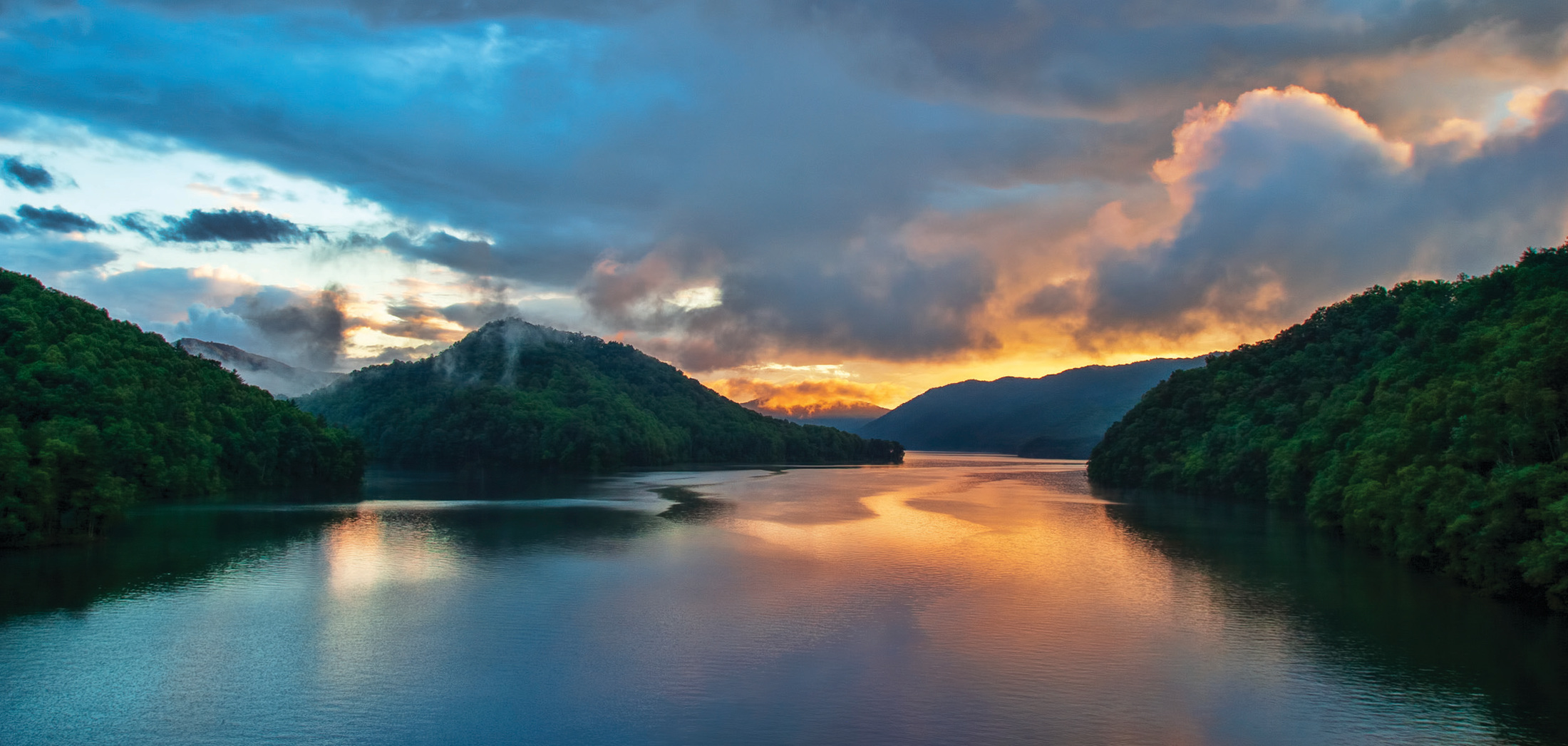 TWRA publishes the "Tennessee Fishing Guide," available on its website, that contains fishing rules and regulations, license information and trout stocking schedules. The guide also includes information about TWRA's fishing lakes, 18 small lakes that offer great fishing for the whole family.
For more information, visit tn.gov/twra.html.
Tennessee's state parks
More than 30 of Tennessee's 56 state parks have lakes within them. "That alone is a good reason to include a state park in your vacation plans," says Jim Bryson, deputy commissioner of the Tennessee Department of Environment and Conservation. "We're also one of the few state park systems that offers free admission to our parks, and that makes us a good bargain for visitors."
State parks have lodging from primitive campsites to on-site hotels and inns. Some have full-service marinas, on-the-water restaurants, hiking trails, ranger-led activities and interpretive programming.
"All of our rangers are certified interpretive guides who can not only provide educational insight about ecology and natural history but are also trained storytellers," Bryson explains. "They're great guides who can bring the tales of our parks to life, from early times to Native American history and the Civil War."
Many Tennessee state parks have recently added pollinator gardens and beehives to help encourage rehabilitation of bees.
"Eighteen of our parks have apiaries, more commonly called beehive colonies, and plan to sell the honey they produce in our gift shops," he says. "Not only are the hives providing an important ecological benefit, the gardens are lovely to look at and can give visitors ideas about how to create their own pollinator gardens at home."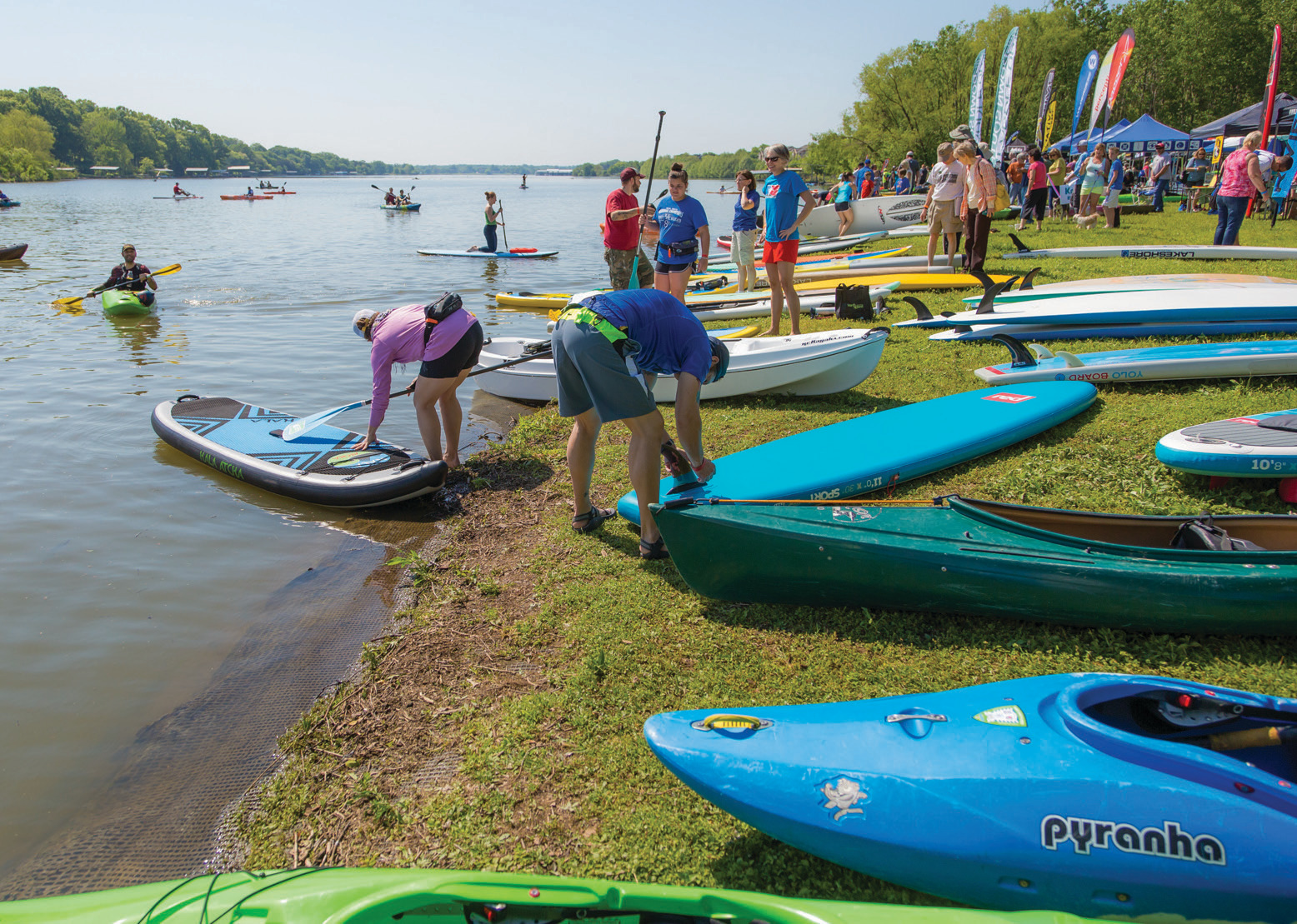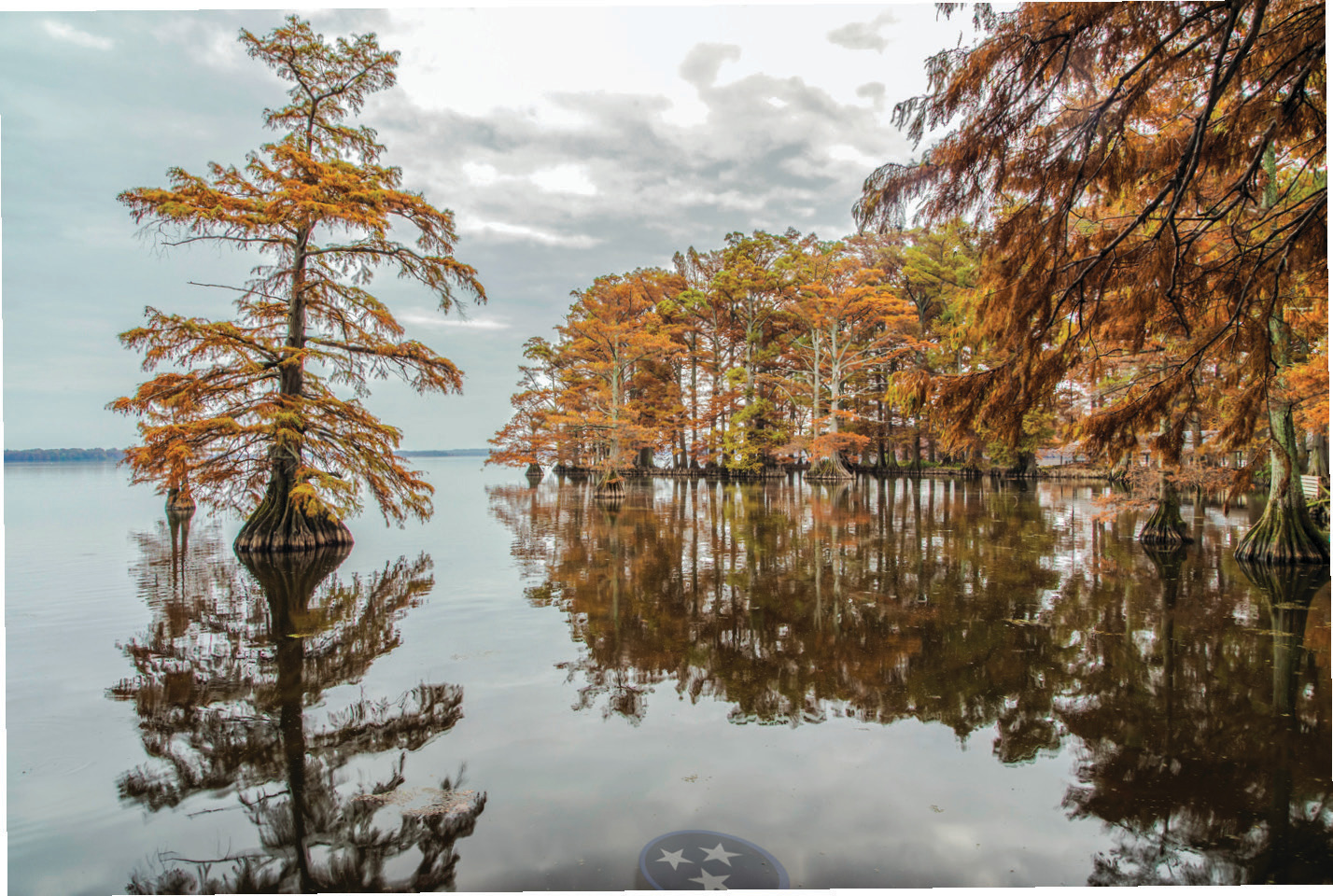 For people interested in wildlife, state parks' visitors centers can help focus on what to look for in the area. Some have aviaries where injured birds are cared for because they can't survive in the wild. "The parks have eagles, owls and other birds that visitors can learn about," Bryson says.
As Tennessee's only natural lake, Reelfoot is well worth a visit. "It is a very majestic place that is so different from our other parks and lakes," Bryson says. "The cypress trees go right out into the lake, and you can meander through them, like a marsh. A guided canoe trip through the trees is magical and intense; it's so out of the norm in terms of everyday canoeing. You can see snow geese, bald eagles, osprey and pelicans at certain times of the year."
To learn more about Tennessee State Parks, visit tnstateparks.com.
Fun on shore
Part of the beauty of a lake vacation is exploring the nearby communities, and fall is filled with festivals and special events.
Reelfoot Lake State Park hosts a Pelican Festival each fall in Tiptonville. This year's event takes place Oct. 18–20 and includes pelican pontoon cruises, a birds of prey program, photography tours, art and photography contests and children's activities.
Hardin County, home of Pickwick Lake, is where you'll find Shiloh National Military Park with hiking, biking, the battlefield and Indian mounds to explore. "People can also come to Savannah, a Main Street community, to visit our farmers' market and our Tennessee River Museum that tells life and history of the river in this area," says Beth Pippin, tourism director for Tour Hardin County. "We are rich in both Civil War history and information about the Trail of Tears."
At Pickwick Landing State Park, choose from three public swimming beaches, two campgrounds, and an 18-hole Tennessee Golf Trail course, plus disc golf and walking trails.
"Lovers of the outdoors find Pick-wick Lake a great place for fun and adventure," Pippin says. "You can camp or stay at the park's inn and enjoy amenities that include a swimming pool and tennis courts. And throughout the year, visitors find real meaning in our slogan 'From Catfish to Cannonballs.'"
At 22,500 acres, Old Hickory Lake, northeast of Nashville, draws people who want to combine their vacation to Music City with a chance to kick back and tap into history and Tennessee's diverse natural resources. "We have so many things to see and do here — from the lake's eight recreation areas to a dozen historic sites, this is the perfect place to come and stay because it's also an easy drive into Nashville," says Barry Young, executive director of the Sumner County Convention and Visitors Bureau. "Aside from the CUSA Classic Championship in October, we have other events in sumner that are worth visiting."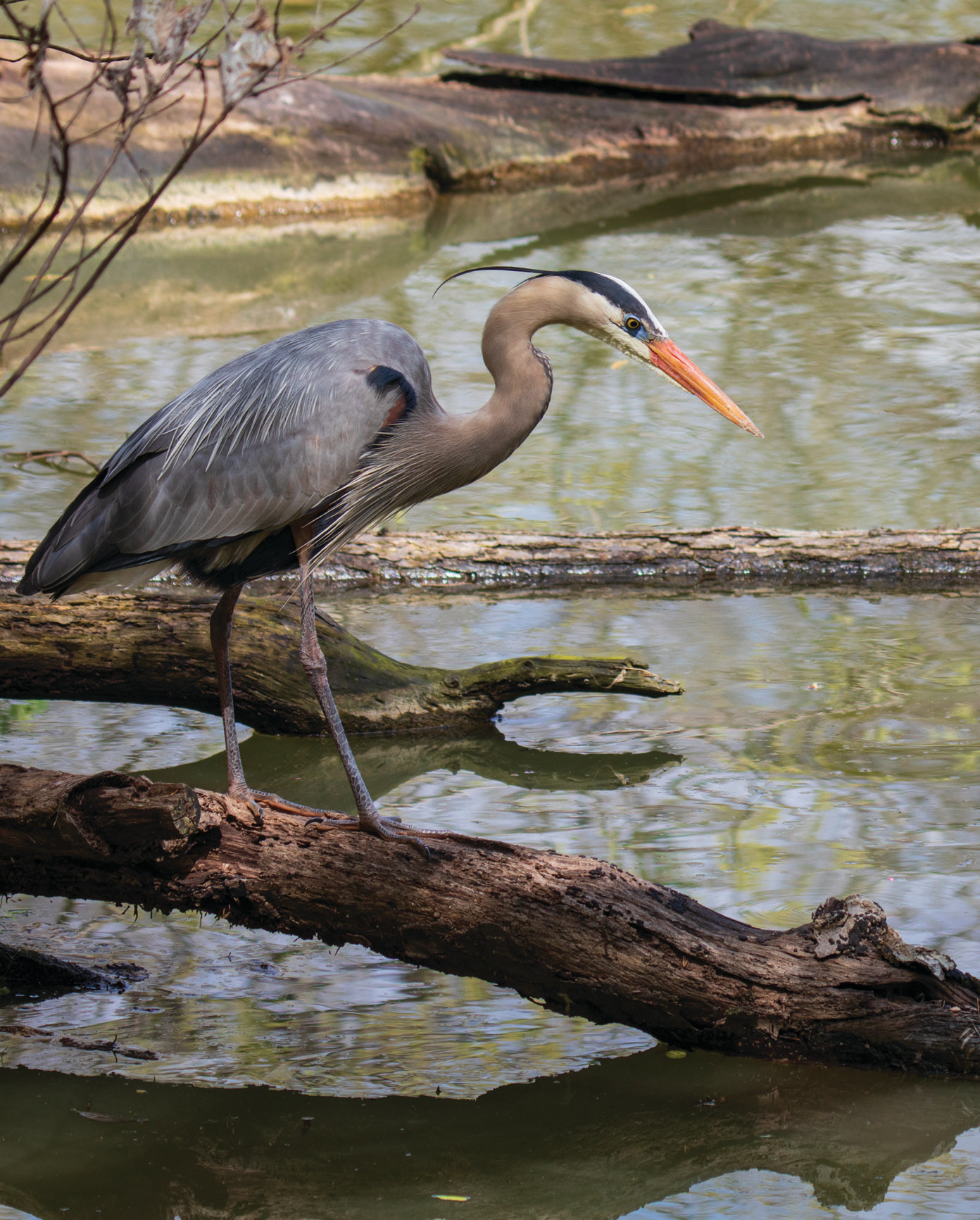 Lakes in Tennessee
Here's a list of some of the most popular lakes in Tennessee by region. Most are man-made, created by damming rivers. The state's only natural lake is in West Tennessee: Reelfoot Lake was formed by earthquakes in the early 1800s.
West
Beech Lake
Gibson County Lake
Kentucky Lake
Pickwick Lake
Pin Oak Lake
Reelfoot Lake

Middle
Center Hill Lake
Cheatham Lake
Cordell Hull Lake
Dale Hollow Lake
J. Percy Priest Lake
Kentucky Lake and Lake Barkley
Normandy Lake
Old Hickory Lake
Radnor Lake
Standing Stone Lake

East
Boone Lake
Cherokee Lake
Chickamauga Lake
Douglas Lake
Fort Loudon Lake
Nickajack lake
Norris Lake
South Holston Lake
Tellico Reservoir
Tims Ford Lake
Watts Bar Lake
Watauga Lake

Many lakes offer boat rental, nearby lodging, hiking and fishing. To learn more about each lake, contact the lake's closest convention and visitors bureau. You'll find information about on-the-lake activities, lodging, dining and what to do in the towns closest to the lake at the time you visit. For information about travel in Tennessee, visit
www.tnvacation.com.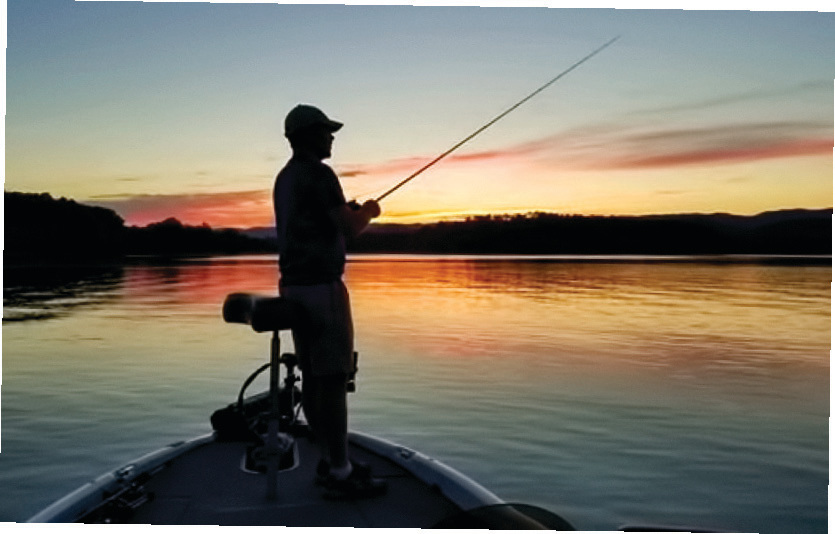 Portland's Days Gone By Tractor Show takes place Oct. 4–5, and on Oct. 5, Gallatin hosts its Main Street Festival and 23rd Annual Candlelight Cemetery Tour where historic characters come to life.
South central Tennessee's Tims Ford Lake is known for bass fishing and recreation. Winchester, the county seat of Franklin County, is located on the lake's shore. "Our recently restored downtown re-creates small-town charm of days gone by," says Abby Pickett, director of the Winchester Downtown Program Corporation. "Catch a movie at our restored historic theater, visit our locally owned boutiques or dine on meals from home-style cooking to fresh fare. We have the perfect place for people to come and enjoy lake life and get away from the hustle and bustle of your daily lives."
Special events this fall include the Rising Sun Redbud Music Fest on Sept. 7, Tims Ford Heritage Day and Fall Festival Oct. 12–13, and Winchester Wriggle Art and Music Crawl on Oct. 18.
In the northeast, Loudon County is known as the "Lakeway to the Smokies." "We have three lakes that have amazing views of the Smokies, plus we're strategically located near Interstate 75 and I-40, so we're easy to get to," says Rachel Baker, director of tourism at Visit Loudon County. "Each of our lakes has plenty of outdoor adventure — from fishing and boating to hiking and kayaking — and when you're ready to come ashore, we have great places to eat and a very active agritourism community with wineries, farms and dairies."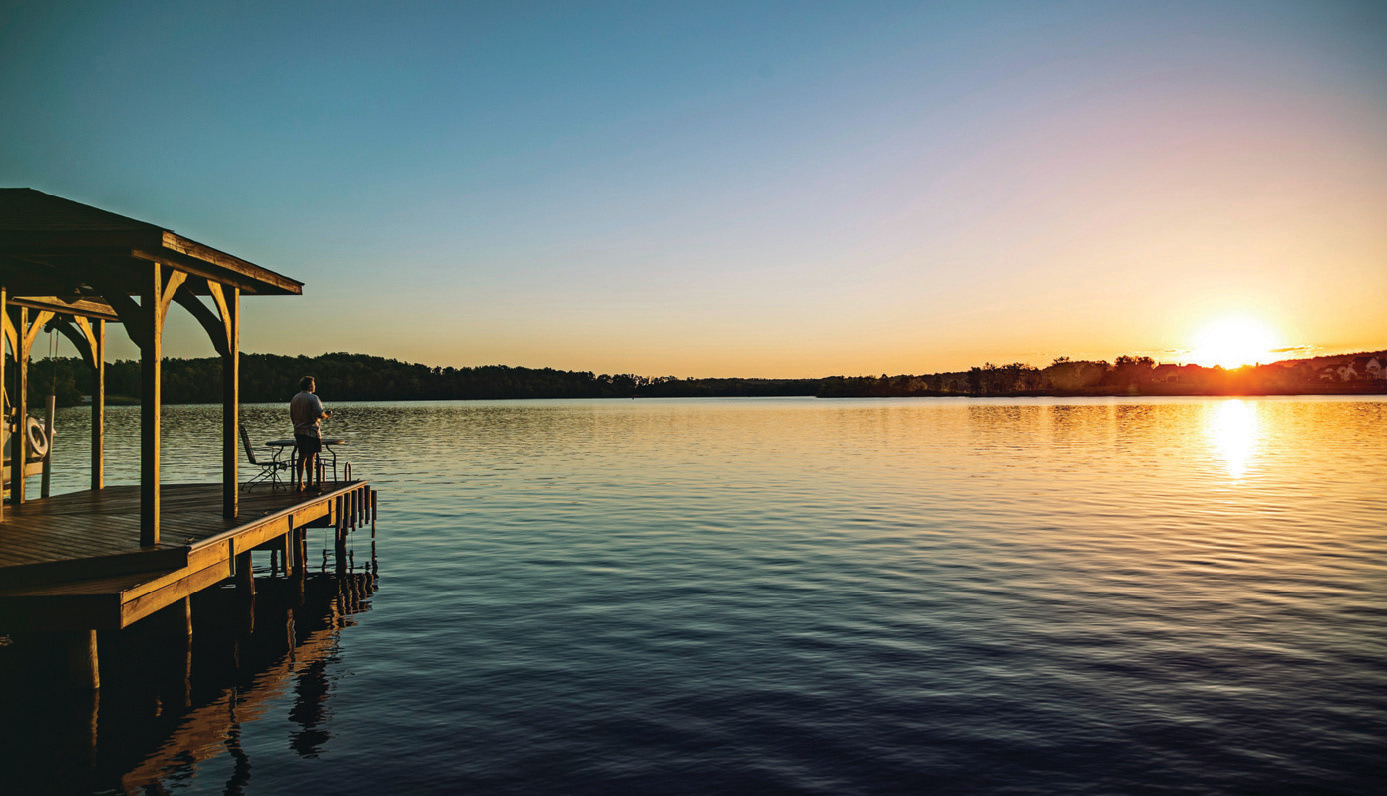 Visit Loudon County to experience the Fried Pickle Festival on Sept. 28 in Loudon and the Fall Harvest Festival in Lenoir City on Oct. 19.
Staycation at Tennessee's lakes
Tennessee's lakes, rivers and streams offer attractive options for residents. With free admission to state parks and easy access to the state's many lakes and waterways, a vacation within the state makes good sense.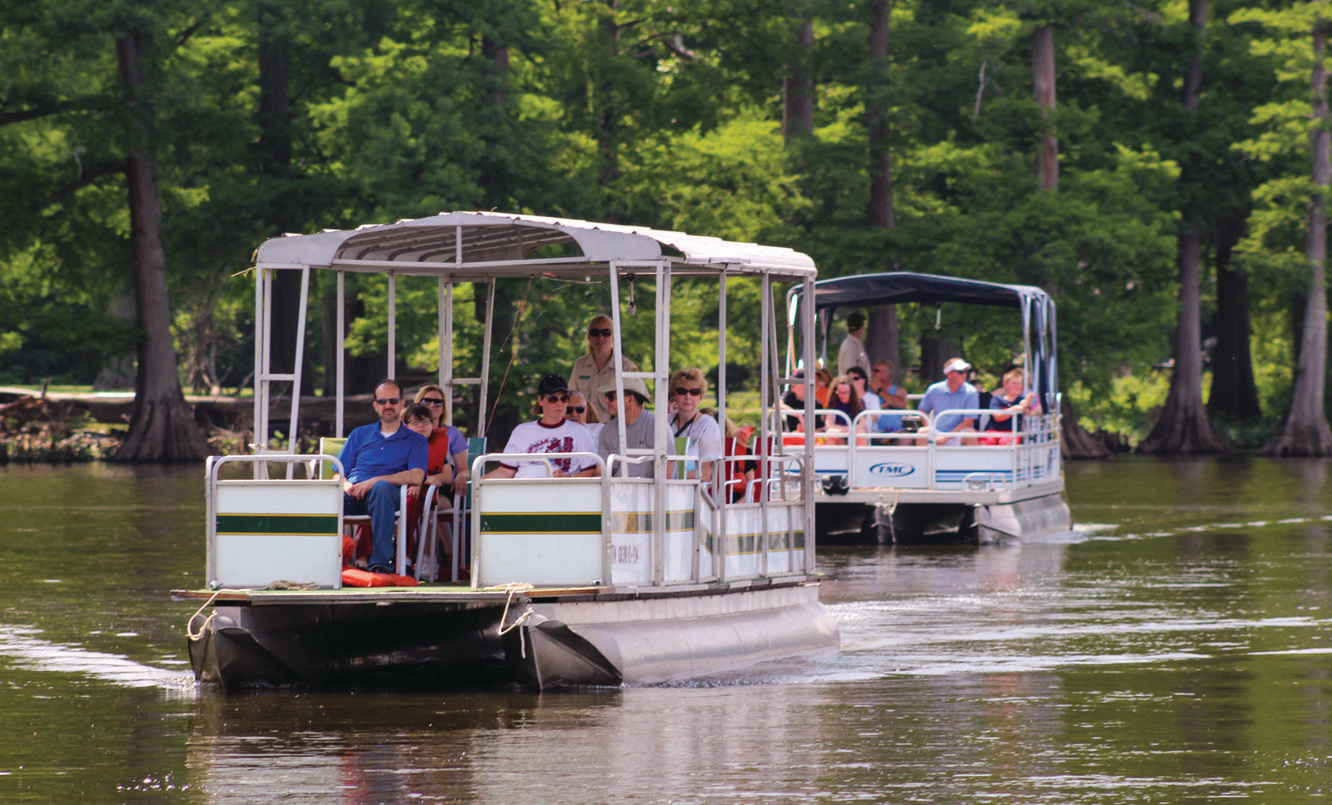 "As residents, we are fortunate to have stunning, natural gems within our state," Ezell says. "With cooler temperatures settling in, fall is an ideal time to pack up the car and explore a new place in your own backyard. Tennessee offers affordable lodging options and activities to take in fall color. What better way to enjoy some much-needed quiet time away or bring the entire family for an adventure on the water?"