CUTTING THE COSTS OF CHRISTMAS CHEER WITH AFFORDABLE AND SAFE LED LIGHTING
Thomas Edison displayed the first strand of electric Christmas lights in 1880 outside his Menlo Park, New Jersey, laboratory. Two years later, his partner, Edward H. Johnson, hand-wired 80 red, white and blue bulbs together and wrapped them around his Christmas tree mounted on a revolving motorized stand. For more than a century, incandescent bulbs dominated holiday lighting, but in less than 20 years after their debut, light emitting diodes (LEDs) have caught on with consumers and are the way many families decorate for the holidays.
"LED lighting products now account for 60 percent of the holiday and seasonal lighting sold in the United States each year," says Robert S. La Rocca, business development manager from the Melville, New York-based Wire and Cable/Seasonal Lighting Division of Underwriters Laboratories.
Seasonal decorations now include consumer lighting, ornaments, inflatables, artificial trees and table or mantle displays. LEDs are enticing consumers to buy more — and go bigger and brighter — even as they use far less energy.
A typical 50-lamp incandescent light set can operate up to 0.170 amps or 20.4 watts. Based on this and the requirements of the previous version of the Standard for Safety of Seasonal and Holiday Decorative Products, known in the industry as UL 588, you could only connect three strings end-to-end.
"This was incredibly limiting," said La Rocca. "Now, however, with the current version of UL 588 allowing connection of up to 216 watts end-to-end and a 50-lamp LED light set that typically operates at approximately 0.020 amps or 2.4 watts, you can technically connect more than 50 strings together."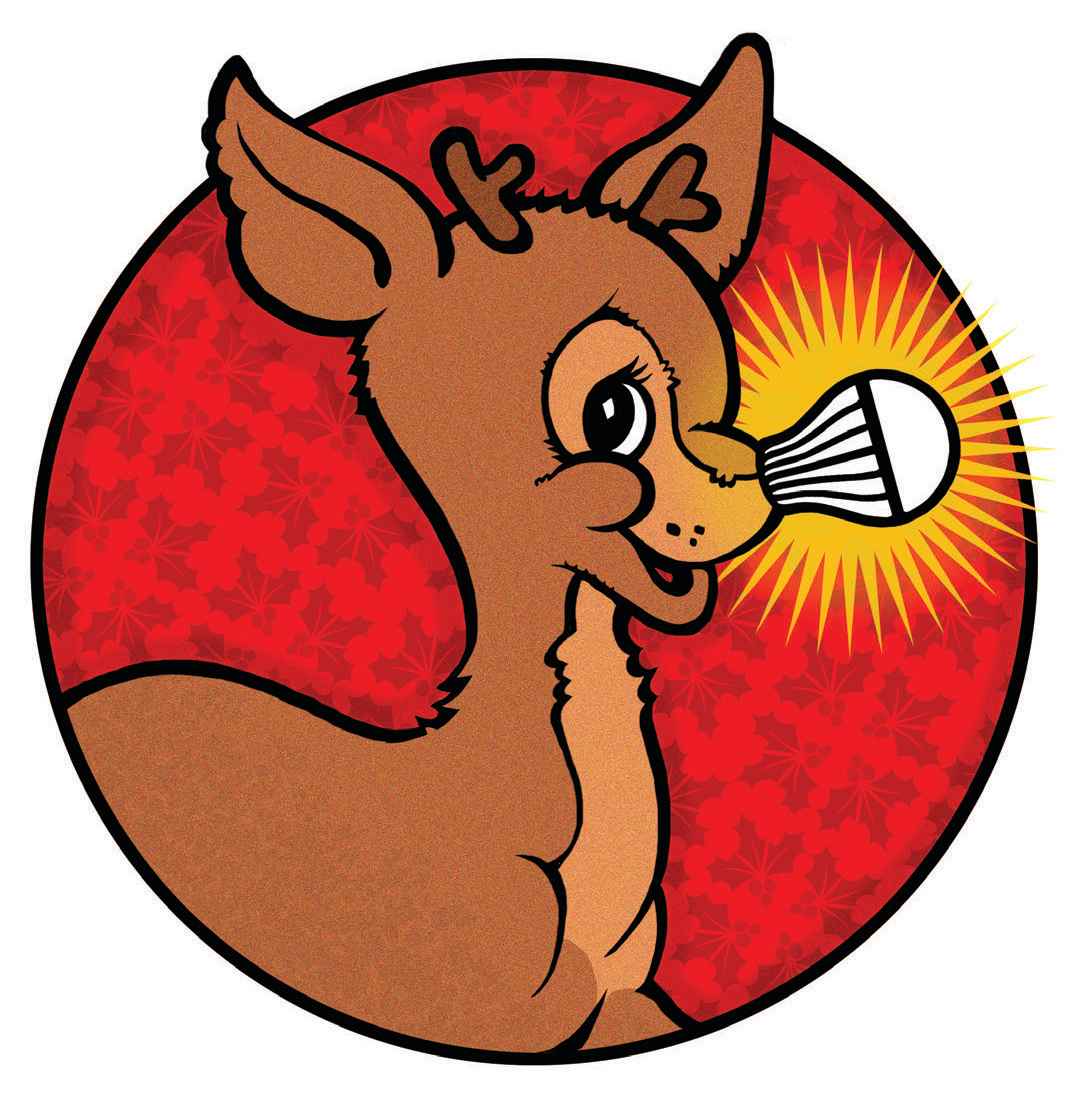 La Rocca added that consumers should always check the caution markings attached to the strings and follow the provided instruction manuals, which will advise users about how many strings can be connected together.
That means a 1,000-bulb string of incandescent miniatures consumes about 408 watts of energy compared to an equal LED string's 48 watts. Since most residential circuits operate at a maximum load of 15 to 20 amps, up to three outlets might be needed for the incandescent strings to prevent overload while the LEDs would use a single outlet.
"LED light strings may be more expensive initially, but the energy savings on some light strings will more than offset the added costs in two or three seasons," says Dennis Krize, senior vice president of Nicolas Holiday Inc., a Taiwan-based firm that has manufactured seasonal lighting products for more than 50 years and has been a licensee for GE brand holiday lighting since 2000. "Incandescent bulbs were rated to perform for up to 2,000 hours while LEDs have been designed and tested to last 20,000 hours or more."
While UL has not specifically tested lamps for longevity, products marked with the UL holographic labels have undergone a series of testing related to mechanical, physical and electrical criteria. Product testing also replicates the types of stresses caused by wind, moisture and rough handling.
"I cannot say that an LED lighting string will last longer than an incandescent lighting string, but I can tell you that a lighting string provided with the Energy Star logo must come with a specified warranty backed by the manufacturer. Those marked with Energy Star labels are replaceable within a designated period," says La Rocca. He adds that because LEDs produce little or no heat, the temperature concerns may be reduced; however, the consumer should always look for the UL logo on seasonal and holiday lighting to be sure the products were tested by UL.
Although UL 588 is a voluntary standard, the U.S. Consumer Product Safety Commission requires that manufacturers of seasonal lighting products meet the specific sections described in UL 588, the Standard for Safety of Seasonal and Holiday Decorative Products.
"Even though the majority of the products covered by UL 588 are considered to be for temporary use, in many cases the requirements are more stringent than other products that are for use all year," La Rocca says.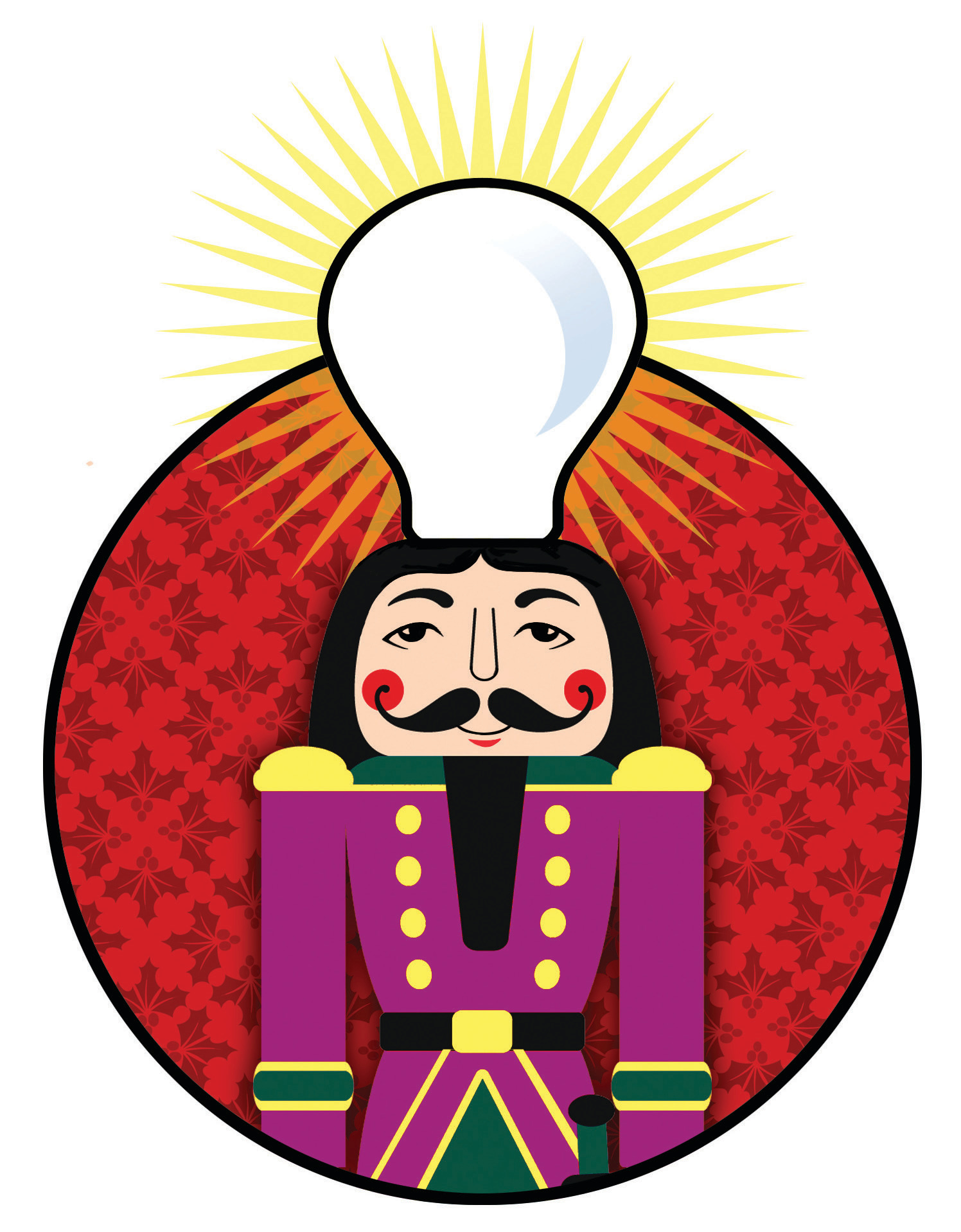 Decorate safely this holiday season
The holiday season offers great moments for building memories, but when it comes to decorating, it's also the perfect time to think about safety.
"There are about 200 decorating-related injuries each day during the busy holiday season," says Ann Marie Buerkle, acting chairman of the Consumer Product Safety Commission (CPSC). "Make safety a part of your family's holiday decorating this year."
Between November 2016 and January 2017, holiday decorating injuries resulted in 18,400 emergency room visits nationwide. Local fire departments look to the holiday season as a time of increased vigilance, often tied to many of the activities that have become family traditions.
"It's important to use common sense when you're dealing with holiday decorating, particularly with lighting, candles and electrical wiring," says Bruce Bouch, a U.S. Fire Administration fire program specialist. "Holiday decorations are designed for temporary use, and that means they are essentially disposable."
Billy Porter, safety coordinator for Trenton-headquartered Gibson Electric Membership Corporation, ad vises co-op members to avoid placing lights near potential fire hazards such as loose paper and other flammable materials.
"Also, turn off the holiday lights when leaving home or going to bed," Porter says.
UL classifies holiday lighting as a seasonal product designed for no more than 90 days of use. While the actual holiday season runs about six weeks, weather and busy schedules mean outdoor holiday lighting displays are put up early and taken down late, exposed to the elements the entire time.
Open, exposed wiring or any signs of fraying or pinching are indications of weakened wiring. Those flaws are prone to breakage and may raise the potential for heat buildup, which can cause a fire.
Bouch recommends a thorough inspection of your holiday lights to identify potential hotspots and damage to the strings.
"When you're checking everything on the wiring and fixtures, make sure you check for chewing damage from wild animals or your own pets," adds Bouch. "Also, look for signs that the insulation itself is wearing thin enough to expose wiring."
The U.S. Fire Administration, CPSC and non-government safety organizations are also focused on reminding consumers that extension cords, whether labeled for indoors or outdoors, are also designed for temporary use.
"Your household wiring is a solid metal wire," says Bouch. "Extension cords are strands of thin wires that are twisted together. That pliability can allow them to break over time, increasing the chance that they could fail within so many years."
Because extension cords also present tripping hazards, Porter suggests running them along walls out of pathways, but never put them under rugs.
"We encourage members to reduce the opportunity for electrical fires by limiting the number of items plugged into a single outlet or breaker," says Adam Elrod, communications coordinator at Murfreesboro-based Middle Tennessee Electric Membership Corporation. "Overloading a breaker or outlet can increase the potential for starting a fire. Members are recommended to use LED or fiber optic lighting in their decorations because LEDs create less heat than incandescent lights or candles. LEDs and fiber optic lighting also reduce energy consumption, which lowers the potential for overloading a breaker or outlet."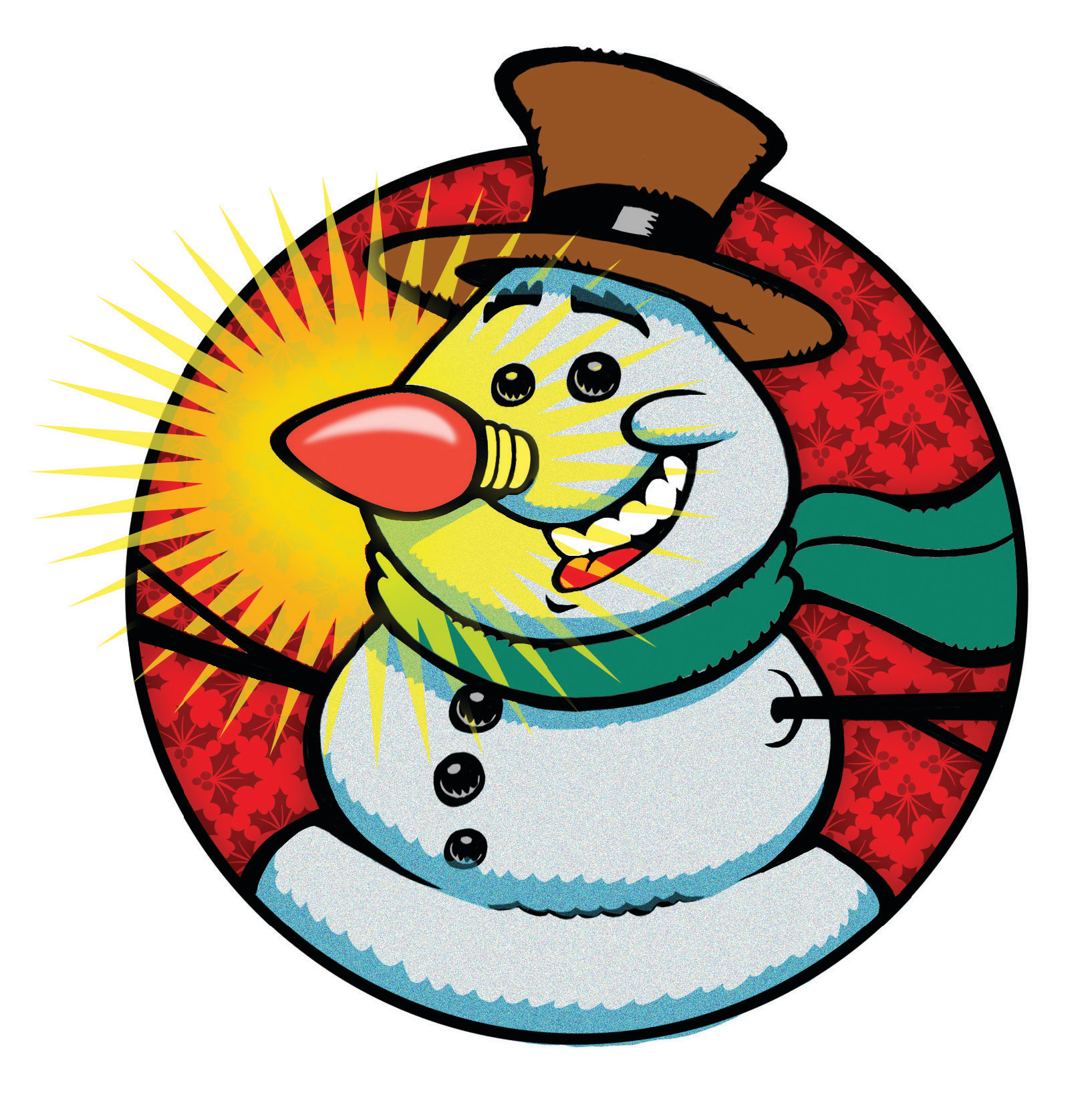 Christmas Eve, Christmas Day and New Year's Day are the top three days of the year for candle fires in the U.S., according to the National Fire Protection Association (NFPA). Candles start two out of every five home fires each year. Experts suggest that consumers consider battery-operated LED candles as safer alternatives.
Live Christmas trees create an increased fire risk from faulty wiring and overheating. You can reduce these risks by ensuring the safety of your holiday lighting, placing your live Christmas tree away from heat sources like vents or space heaters and topping off the water reservoir daily. Outside of potential fire hazards, falls while decorating contribute to a lot of injuries and emergency room visits each year.
"To help avoid these injuries, use the proper ladder for the task," Porter says. "And don't use chairs or other means to reach high places."
Elrod adds that you should have a partner when using a ladder to hang decorations.
"This will allow you to maintain three points of contact while climbing up or down the ladder and provide additional assistance while decorating," Elrod says. "Be aware of the limitations for your ladder, and do not overstretch to place lighting outside of your reach. Instead, take a moment to move your ladder to reduce the potential for falling or tipping over."
Tennessee's electric cooperatives join local firefighters, the NFPA and CPSC in urging you to consider safety as you decorate.