Hear ye. Hear ye.
The 35th annual Dickens of a Christmas, which has grown into a beloved street festival, will be held Saturday and Sunday, Dec. 14 and 15, in downtown Franklin.
But beware. If you aren't careful, Fagin (a pickpocket from the Charles Dickens novel "Oliver Twist") might just approach you, especially if you are a boy or young man.
"I'm looking for a life of enterprise on the street, if you get my drift," Fagin will say in hopes of enticing you into a life of pickpocketing and petty crime.
"I'll offer you one meal a day and gin for dinner if you've been a good boy, or you can sleep in your bed at your house and eat three meals a day with ye mom and dad.
Now which would you prefer? It's not a trick question."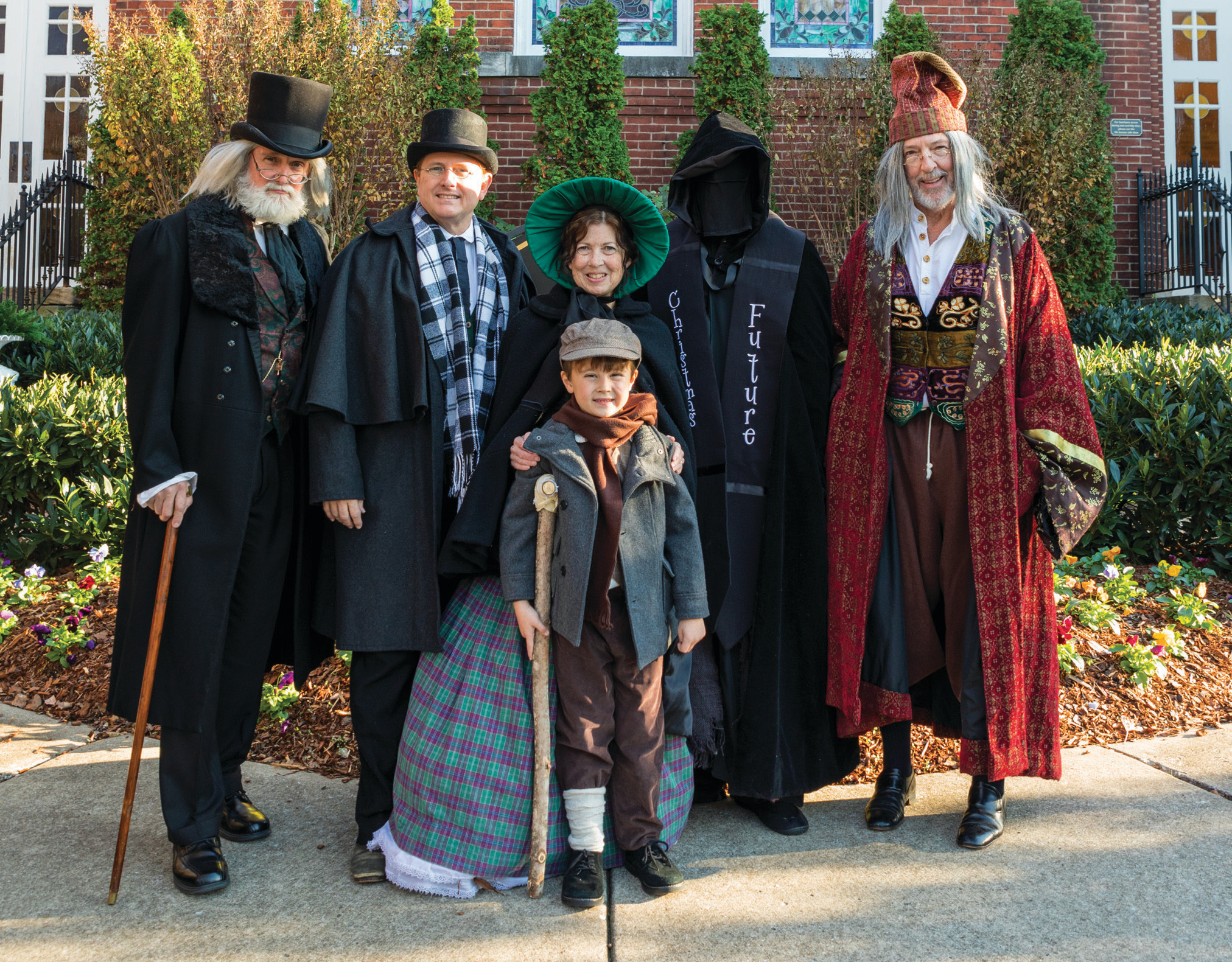 For the past 30 years, this Fagin has been portrayed by John Davis Fraser, a longtime resident of Franklin who was born in Scotland, a heritage that helps him pull off the appropriate accent of Victorian London.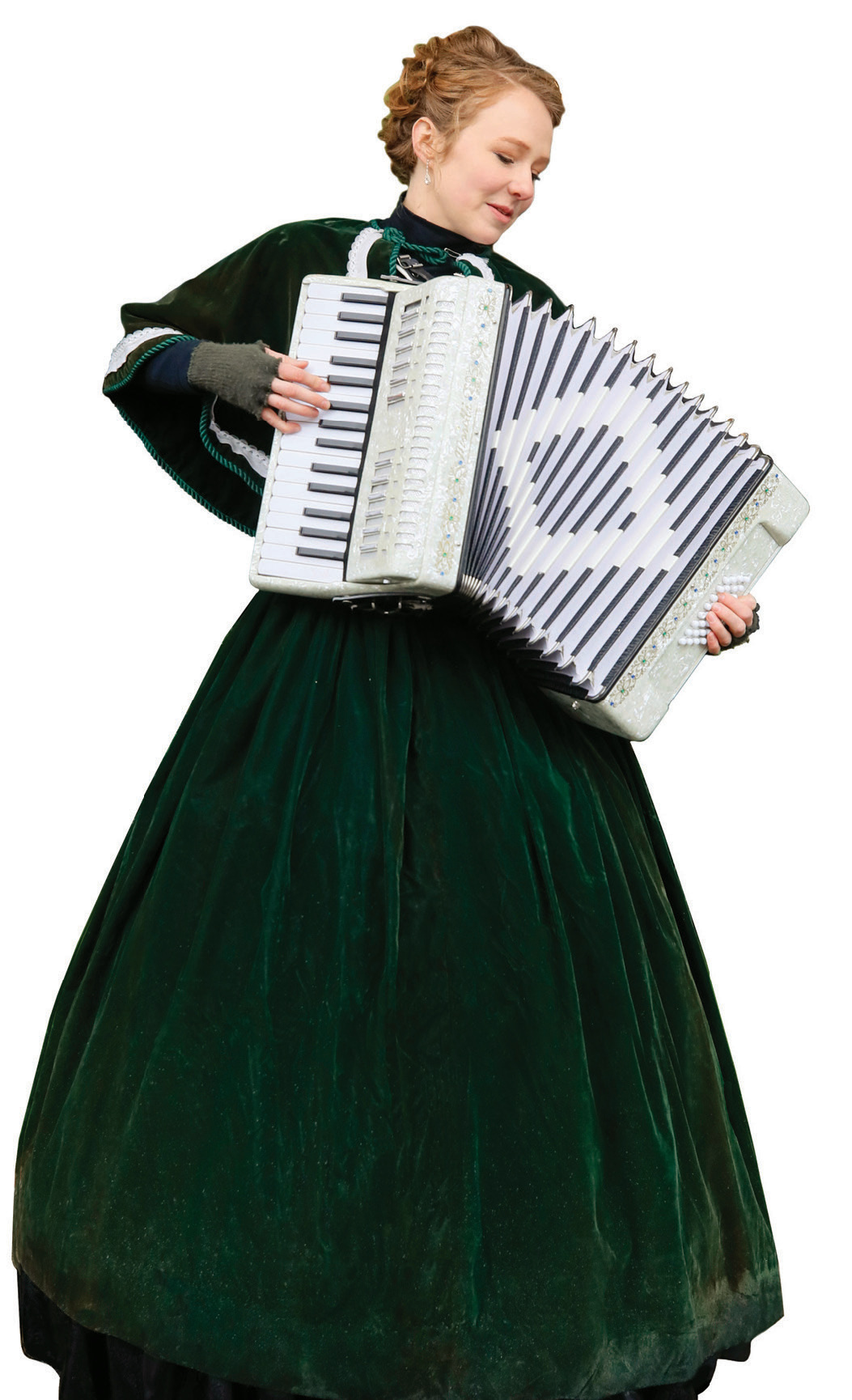 "This sort of thing really happened then," Fraser says. "Boys as young as 6 or 8 worked in the factories. They would do work under the machines. They were small and could fit where adults couldn't."
"I'm a crook," Fagin admits, "but a nice crook."
Organized by the Heritage Foundation of Williamson County, the festival recreates the time of Charles Dickens with historic downtown Franklin's Victorian architecture as the backdrop.
Some 200 musicians, dancers and characters will fill the streets, including several from Charles Dickens' stories. Expect to see and interact with the nefarious Fagin along with Jacob Marley, Ebenezer Scrooge, Tiny Tim Cratchit with his parents from "A Christmas Carol" and, of course, a Victorian Father and Mother Christmas with treats for children.
"The festival started as a way to bring people to downtown Franklin," says Katie Rysiewicz, director of community and corporate relations for the Heritage Foundation of Williamson County. "Now it is a way to celebrate our cultural heritage. People look forward to it every year and to enjoying a sense of community."
John Davis Fraser, aka Fagin, is a good example.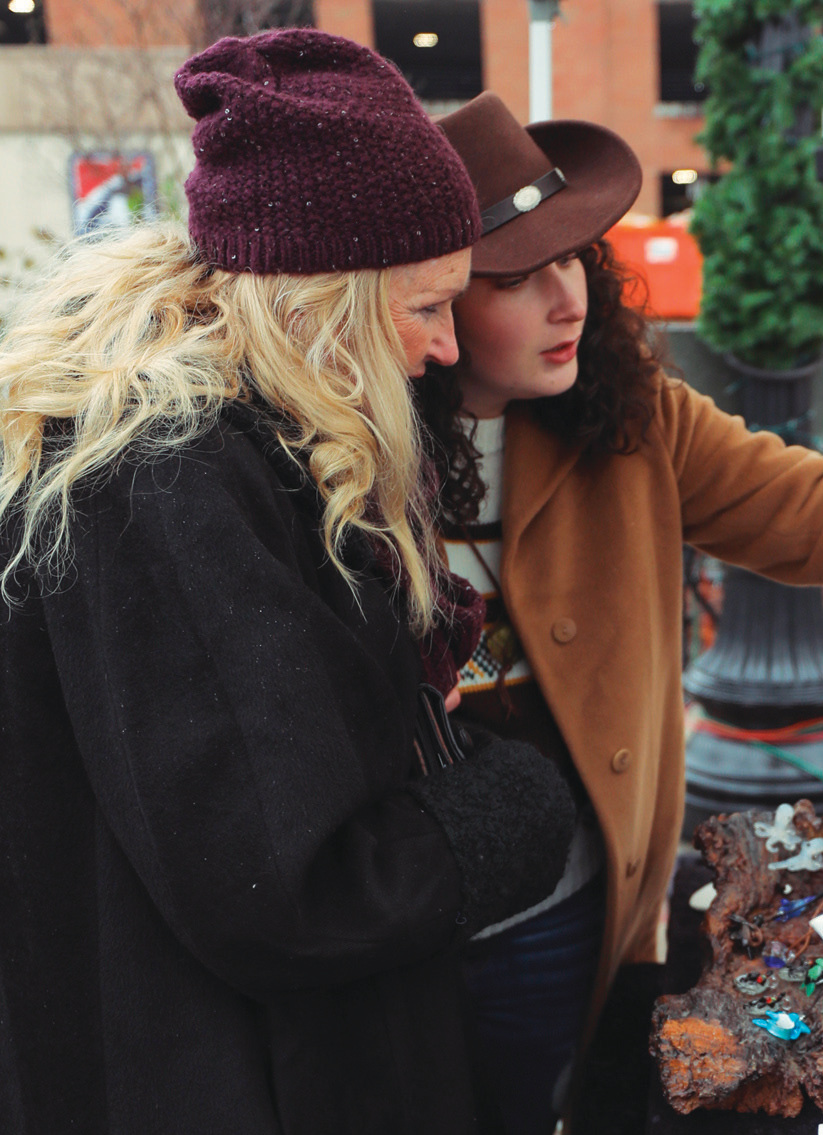 "I had acted in a musical version of 'Oliver' at (Franklin's) Pull-Tight Players Theatre," Fraser says. "I thought 'I'm a Dickens character,' so I just showed up as Fagin. I've been showing up as Fagin every year since. At first, you could have shot a cannon through the square and not hit anything, but it's a monster of a festival now, attracting 150,000 people."
Fraser borrowed a costume from the Pull-Tight Theatre. A friend made him a big, long coat with lots of pockets on the inside, and another friend made him a hat out of the same material. He added a cane that belonged to his grandfather, shooting gloves from his father and some glasses found in a Walmart parking lot. Fraser became Fagin — for two days every December, anyway.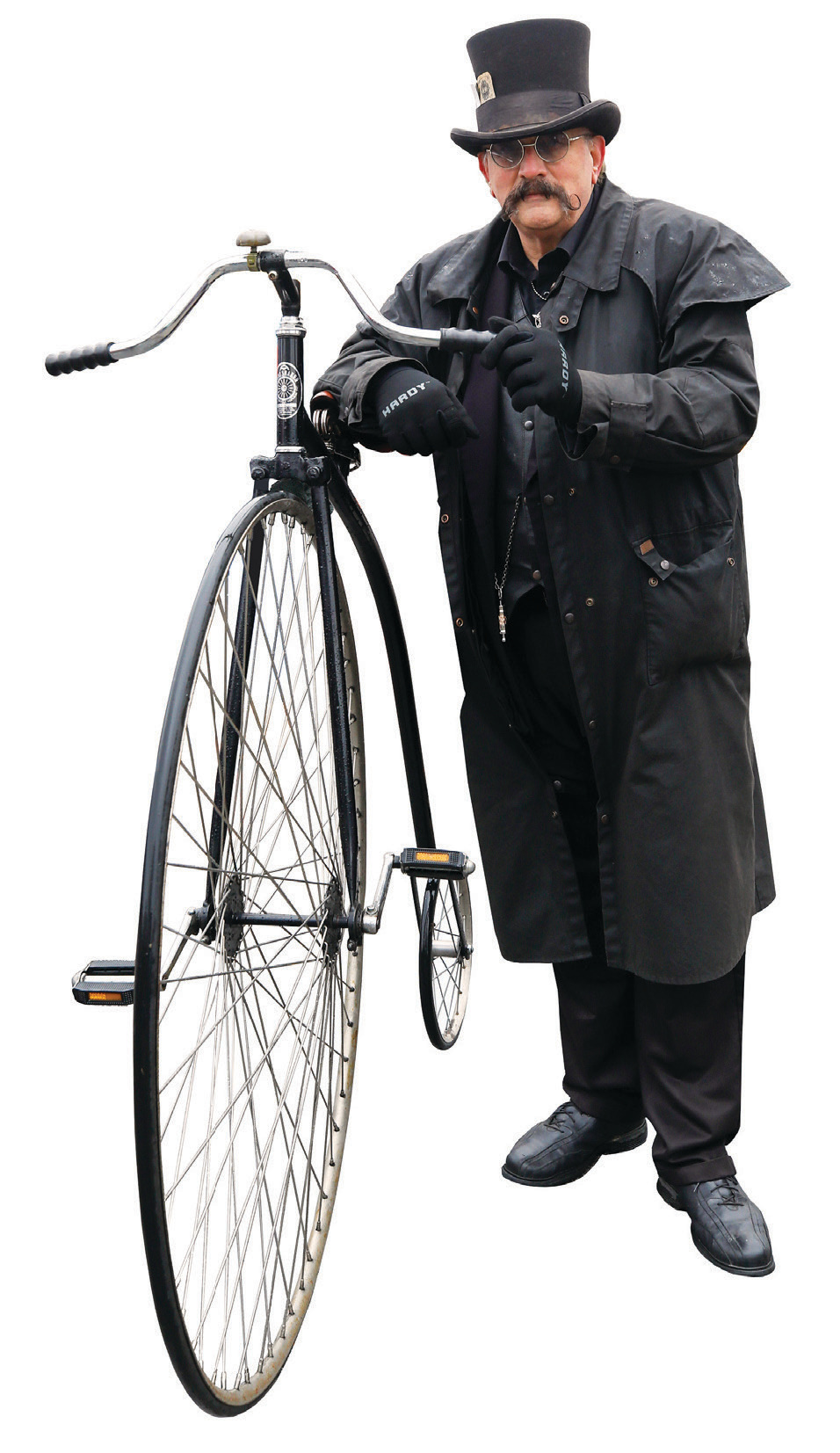 "It's been a lot of fun," he says. "All the main characters just know to show up now. No one really coordinates that. If you want to become a character, don a costume and join us."
If you come both Saturday and Sunday, you will see another character transition from evil to good. Ebenezer Scrooge is his self-consumed, greedy, petty self on Saturday but is transformed into a kind and giving person on Sunday after a Saturday night visit from some ghosts.
Mark Price, an associate pastor at Christ United Methodist Church in Franklin, loves playing the well-known character. He has been Scrooge for 15 years after the previous Scrooge retired and moved to Florida.
"Everything you see on me is authentic," Price says. "I start growing a beard on Labor Day or a little after. By the time the festival comes, I am ready to shave it off."
"I like playing a character," he says. "I'm a card-carrying pirate. Of all the festivals in Franklin, A Dickens of a Christmas has the most atmospheric flavor to it. It is sort of Christmassy with a vintage atmosphere."
"One year, it snowed and was 25 to 30 degrees. Someone took a picture of me. I looked just like Scrooge on a street in London. Organizers are hoping for that kind of experience."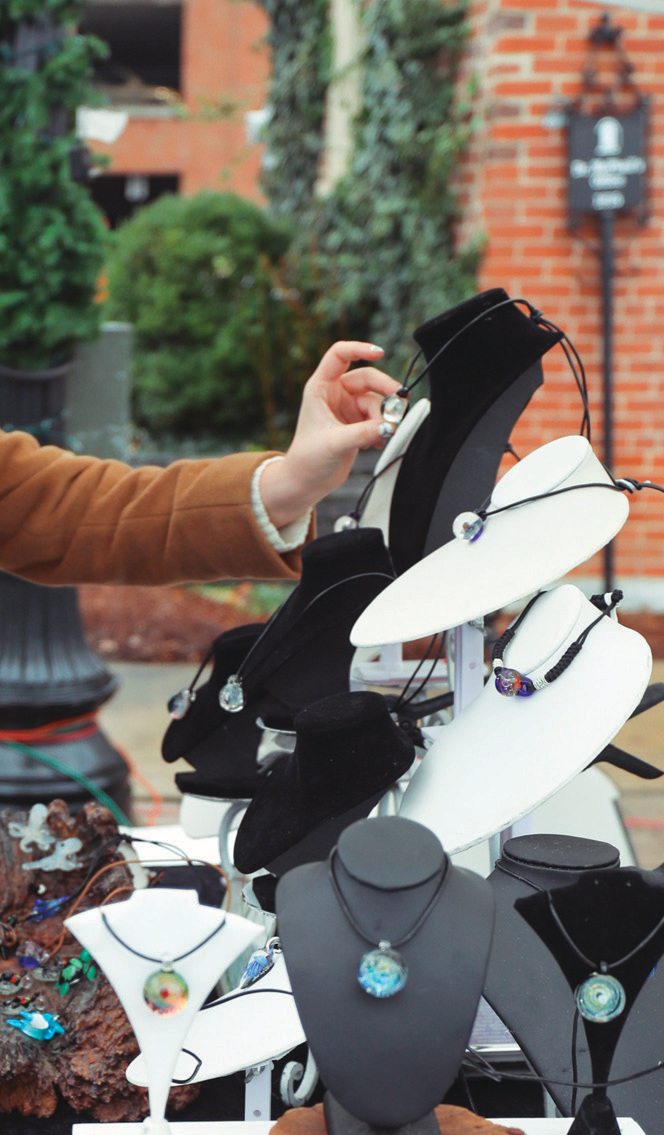 People like the character interaction, according to Price. "People probably take 1,000 pictures of me as Scrooge," he says. "They want their kids to be in pictures. One year a family wanted their kids to have their picture made with Scrooge."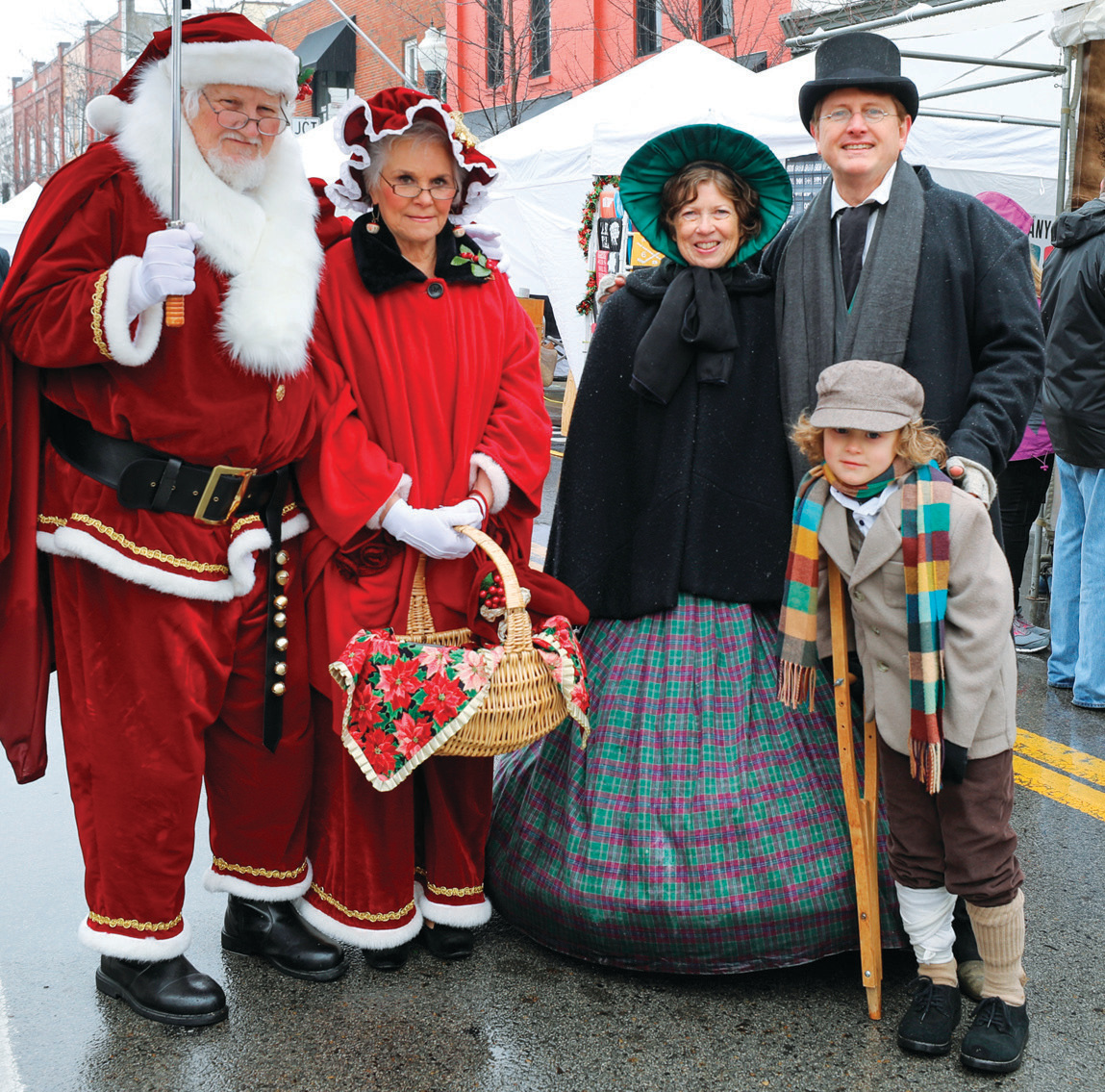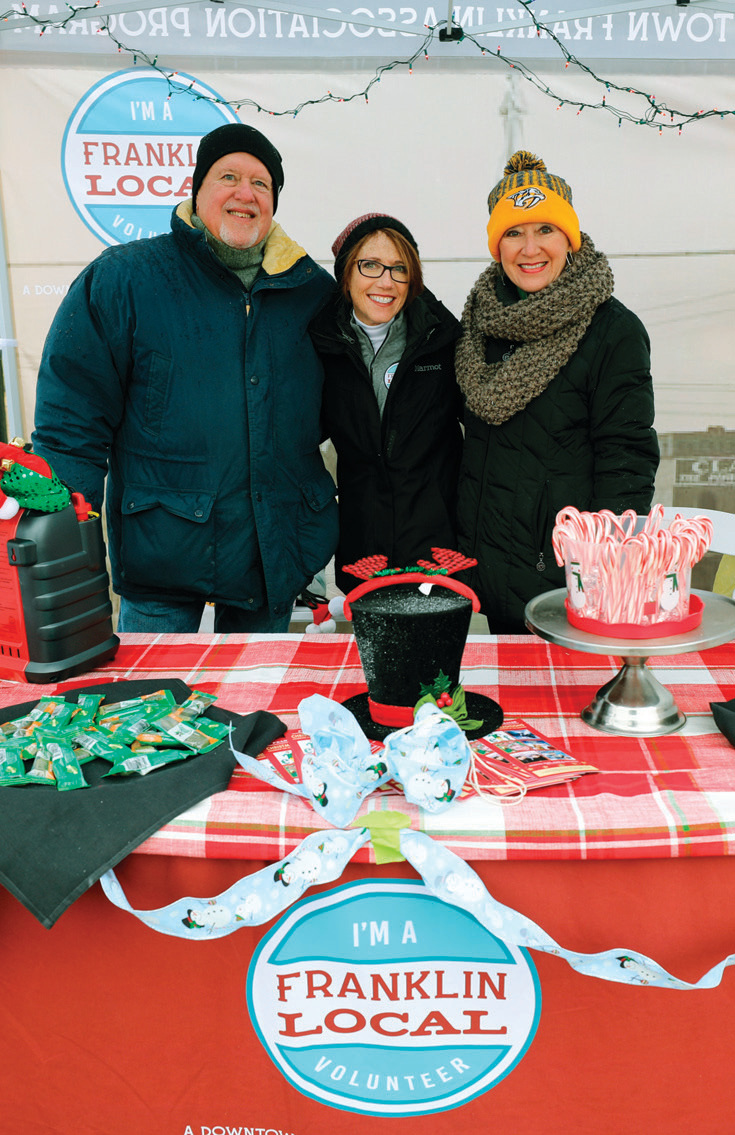 "Later," he adds. "I received a Christmas card — it showed their kids and me as Scrooge. I guess they didn't know I was Scrooge."
You never know what you might see — such as 100 dancers from Flat Creek, each of them beautifully dressed. There will be a peddler row with arts and crafts. Carolers will stroll the streets, and everyone can gather around the Christmas tree in the middle of the square and sing. Santa is waiting to take photos with the children.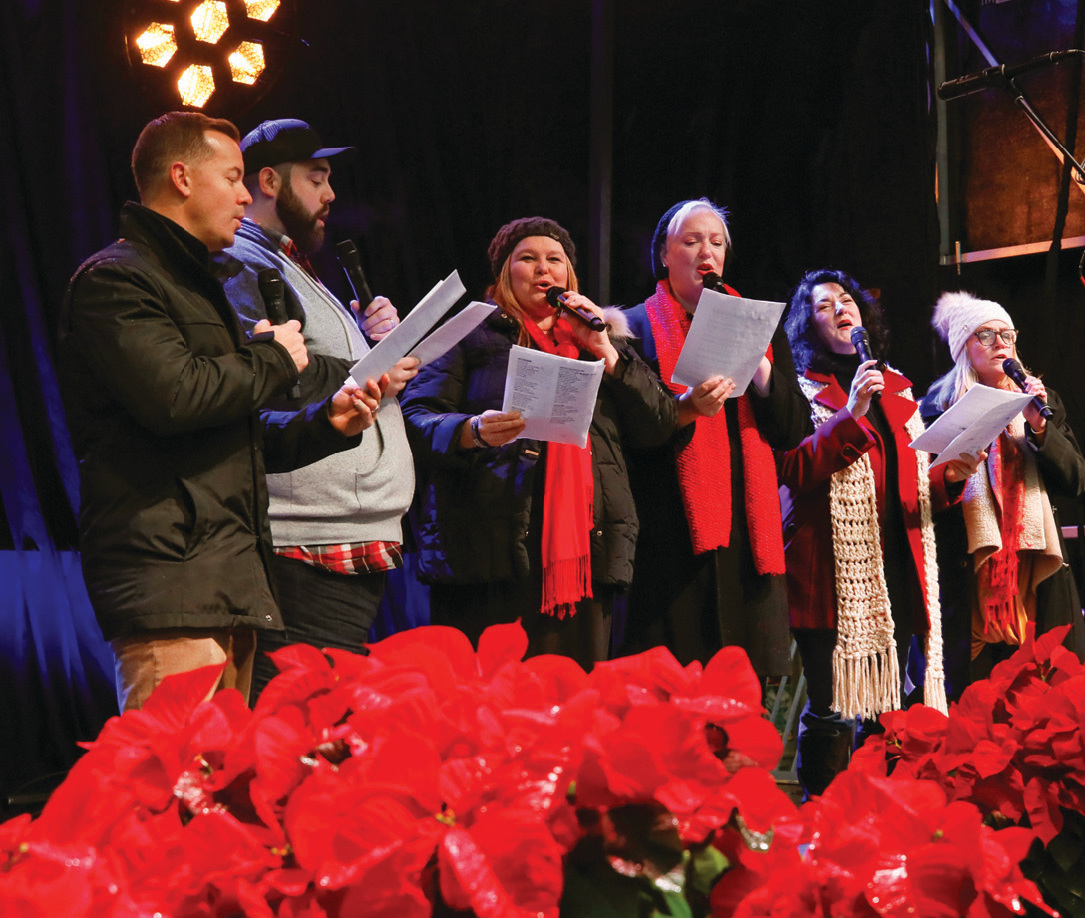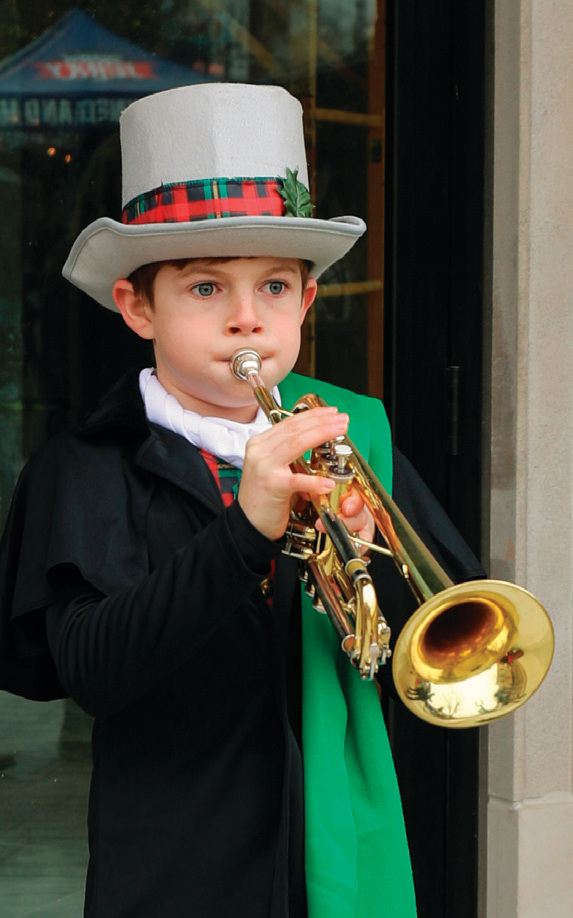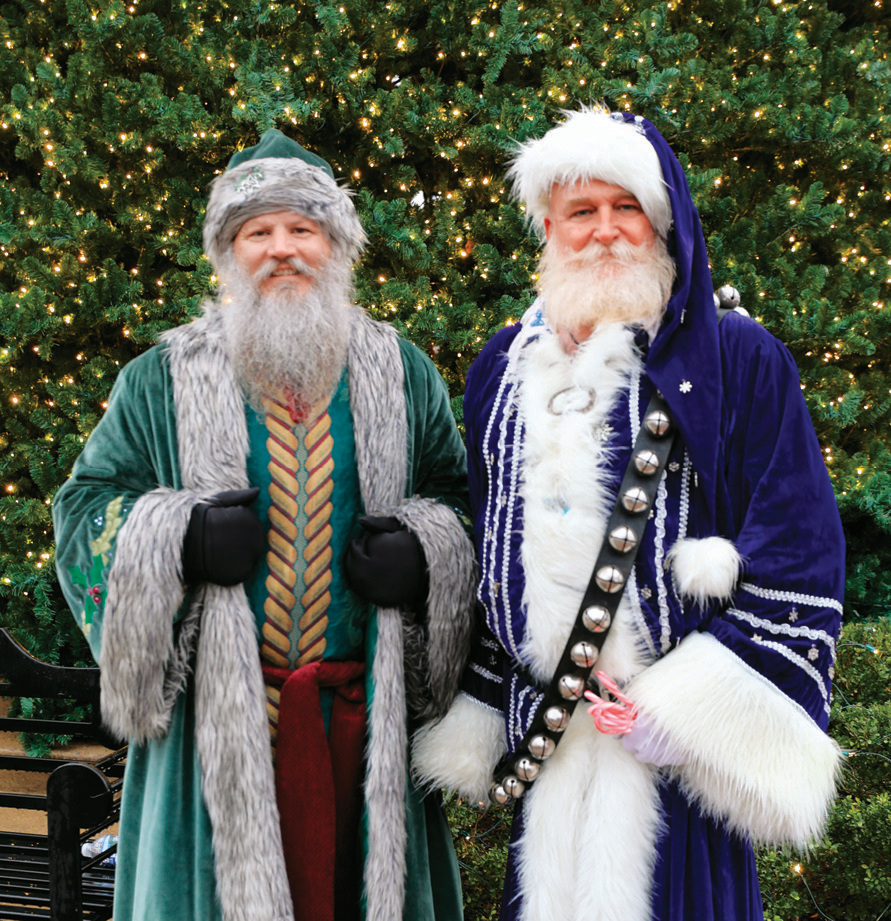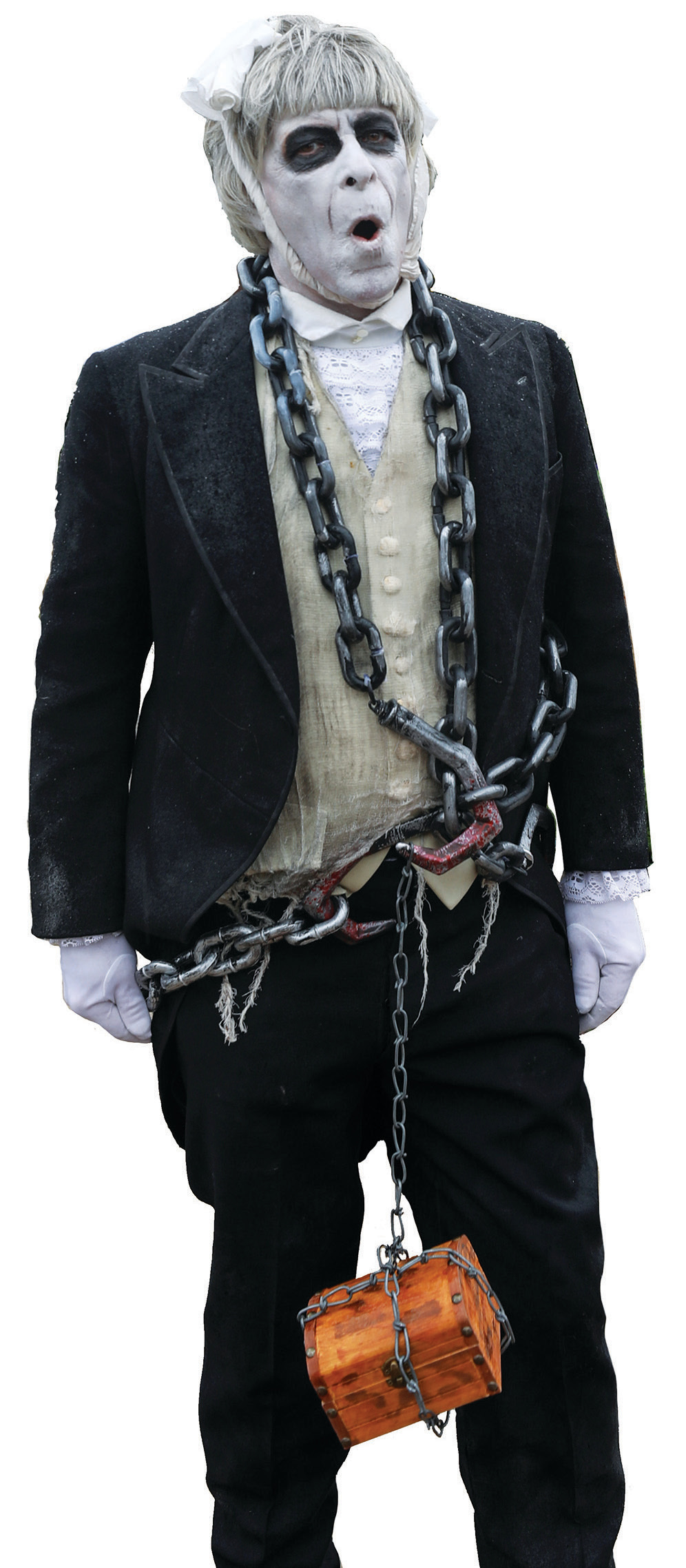 The event is free and open to the public, but some attractions will involve a small fee. Presented by First Citizens National Bank, the 35th Annual Dickens of a Christmas is Middle Tennessee's largest outdoor Christmas festival. It is one of three festivals coordinated by the Heritage Foundation of Williamson County.
"The Pumpkin Fest celebrates fall," says Rysiewicz. "Pets and humans dress up to win the costume contest. The kids can trick-or-treat. It's a family event."
Then there is the Main Street Festival. A spring event, it is a fine arts festival celebrating the arts and the rebirth of spring.
"These festivals are fundraisers that save historic places that matter in Williamson County," Rysiewicz adds.
Back at a Dickens of a Christmas, this year there will be areas for parking where you can board a shuttle and arrive right at the entrance. Snow is guaranteed in the square, and the festivities are a go — rain, snow or shine.
"It will be a winter wonderland with a picture around every corner," Rysiewicz says, adding that it'll be like taking a step back in time.
For more information, go to williamsonheritage.org.