Don't Trash Tennessee
Great story about litter in Tennessee, "Don't Trash Tennessee" (May 2019). How could we instill self pride in our state … maybe in the schools, when the younger students are very impressionable? (I realize you have a couple of programs now, but this would be much more.) Teachers would encourage students, daily or even weekly, who, in turn, would say something when their parents/guardians start to "toss something" out the vehicle window. "We want to keep our state pretty and clean. Please don't do that." Instead, encourage them to take the trash home and dispose of it properly. Even using a trash can at a gas station is great. This could be a very positive addition to their curriculum, something to feel good about. So my idea is to make these young students responsible teens and young adults. When they grow up, it will not be cool to throw trash out the window, but it will be cool to take it with you to dispose of later. They would encourage their friends and family. Let's all work together to keep Tennessee beautiful.
— Nancy Lucas, Shady Valley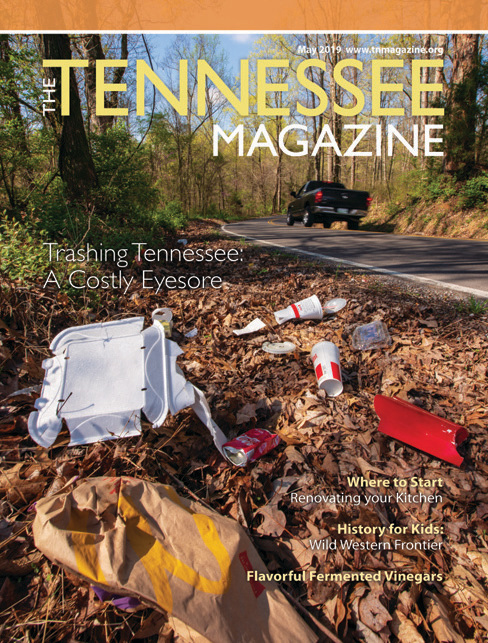 Dear Editor,
Moving back East, we chose Williamson County due to its proximity to Nashville and the mountains.
The following are my early impressions: 1. You can drive while texting — ouch! I'm an insurance guy; 2. You can drive while holding the phone to your ear; 3. Directional signals on a car appear to be optional and extra cost; 4. If you're making a left turn, you pull to the right and make the turn (same with the reverse on a right turn); 5. After the turn, you slow down (why, I have no clue).
BUT, the biggie is that if you have trash, just toss it out the window. It doesn't matter where you are, just do it. In my humble opinion, Tennessee highways have far more litter than those outside New York City, Philadelphia, Detroit and D.C. Why? It's such a beautiful state. So, I would like to say to those who throw their trash out and litter: "Bless your heart."
P.S. Keep up the good work on the magazine. I truly enjoy it.
— Bob Callard, Franklin
---
Subscriptions
Hello. Can you please sign me up to get this magazine? I didn't see where I could subscribe? Thanks so much!
— Melody Hassan, Murfreesboro
Editor's note:
The Tennessee Magazine is available to members of Tennessee's electric cooperatives as part of the membership fee. If you are not a member of an electric cooperative, you can sign still become a subscriber. The cost is $15 for one year or $30 for three years. Please see the form on page 35 or check our website and choose a subscription at tnmagazine.org/shop.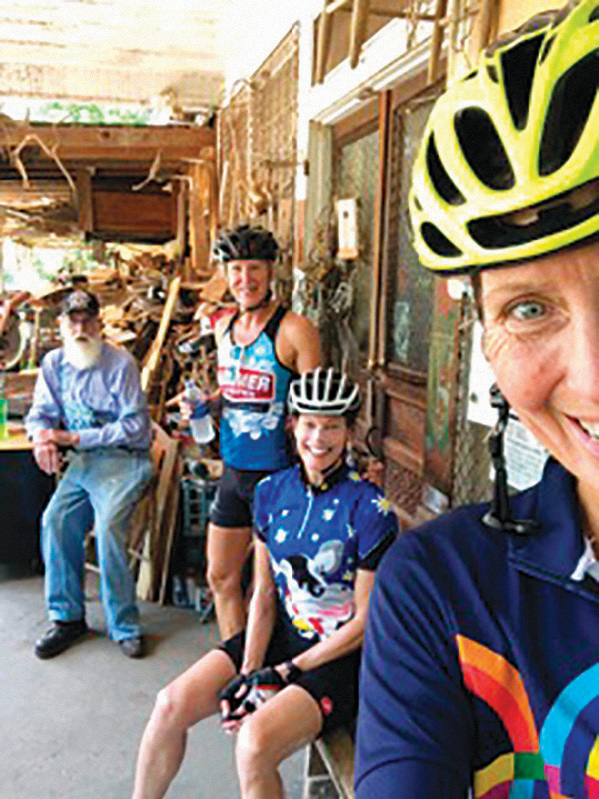 Santa Fe is the Place to Be
I am a Middle Tennessee Electric member living in Mt. Juliet, and, not being a native Tennessean, I look forward each month to reading your magazine from cover-to-cover.
Last August, my daughter, Martha, and two of her friends biked the whole length of the (Natchez) Trace and the return to Nashville, traveling 940 miles in one week! A few of those miles were spent sightseeing in places like Santa Fe, meeting people like Mr. Fry.
Delighted with this month's story, she, again, rode her bike to Santa Fe to have Mr. Fry autograph his picture in your article! In the attached photo (below), Marti is the one sitting.
Keep up your good work with more colorful and insightful articles about the wonderful state of Tennessee!
M.C. Hotchkiss
---
Flag Hunters
Ron Bell: We enjoy looking for the flag each month. Some months are easier than others to find but we also like the challenge of finding the others that are well hidden.
— Thelma Hayes, Munford
Editor's note: Thank you very much.
— Ron Bell, designer, flag-hider
---
Teaching History
I need some help. I will be teaching a homeschool tutorial starting in August on Tennessee history. I am familiar with your excellent articles and was wondering if you can point books, magazines, etc., that would help me design the best classroom experience possible. Thank you in advance.
— Shaun Crowell, Spring Hill
Editor's note: Our History Guy, Bill Carey, produces several history booklets for schools across the state. To learn more, go to www.tnhistoryforkids.org and click on "Booklets" or "Order."
They do not accept credit cards yet but do accept checks and purchase orders from organized public and private schools. It only takes about two or three days for our booklets to arrive.