Cars and Stars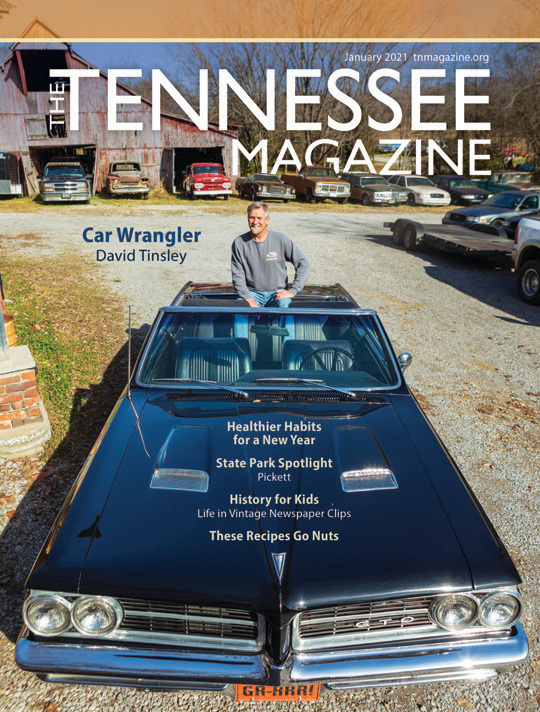 Hi, Robin,
The response from the magazine article has been unbelievable, to say the least. I haven't had time to count, but I have hundreds of emails, texts and phone calls for offers to buy vehicles, car collections, businesses, people wanting to do tours or wanting jobs, hundreds of praises and compliments, and questions about everything you can think of automotive-related. I'm trying to answer all of them as best I can, but it's a bit overwhelming . LOL. I've had people contacting me from North Carolina, Georgia and Kentucky. I thought it was just going to be distributed to people in the Middle Tennessee area. Things have been so crazy with trying to respond to everyone, plus trying to get vehicles to Mississippi for a show, I haven't even had a chance to get any copies! Ha!
Thanks again, Robin. I really appreciate you reaching out, the awesome job you and your team did on the article, and the job Middle Tennessee Electric does for our state and community!
Oh, by the way, while I was out getting the mail yesterday afternoon, a lady pulled up said hi and asked if I would autograph her copy. Crazy!
Sincerely,
— David Tinsley, Middle Tennessee Electric
Photography Submissions
I have taken several pictures, and one in particular is two bluebirds on the bird house. I was looking at the website but didn't find anywhere to submit photos. Are there certain months this is done? Thank you for the great magazine. Keep up the good work. Sincerely,
— Linda Luster, Holston EC
Shutterbug Contest
Any possibility on doing a monthly photo contest?
— Casey Hall, Cumberland EMC
Editor's response:
The Shutterbug Photography Contest currently runs four times a year. Check out page 7 for the current theme and rules.
Recipe Hunt
Good afternoon. I am inquiring about the "recipe" contest that you all used to have in the '70s and '80s. My mother, Charlotte Morris, won the contest with her Boston Bread recipe, and I am trying to find the magazine it was in to share with her grandchildren. Would you be kind enough to let me know where I could possibly look to find it? Thanks so much. Stay safe and thanks for all your hard work keeping our electricity on!
— Pamela Morris, Caney Fork EC
Editor's response:
Hello, Pamela. We will be glad to look for this in our printed archives.
Subscriptions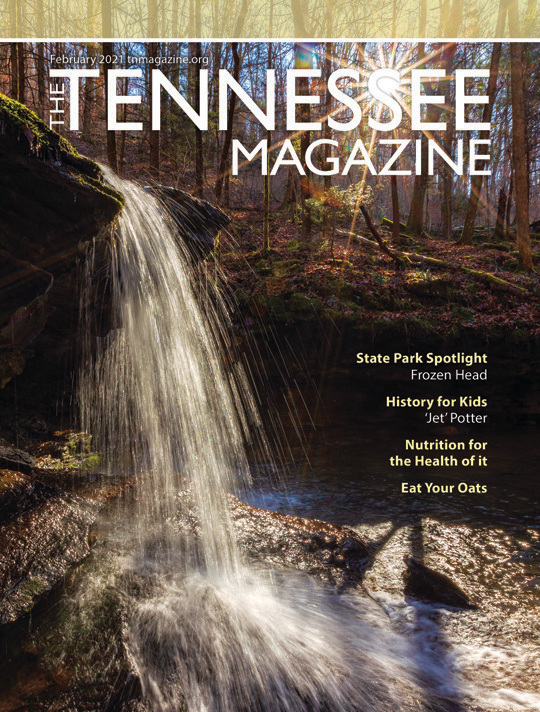 My magazine subscription apparently expired in the fall of 2020. I would like to renew my subscription and get the magazines I have not received since July or August. I especially want the month with the Camp Blount article. I am originally from Fayetteville and very supportive of Camp Blount.
I live in Maryland and really appreciate The Tennessee Magazine as a connection to home. I particularly enjoy History for Kids, which is really history for all of us. Thank you.
— Kathy Miller, Owings, Maryland
How can I order back issues of The Tennessee Magazine?
Thanks,
— Patricia Hope, Oak Ridge
Just wondering how I can receive a subscription to The Tennessee Magazine.
— John McGowan, Union, Missouri
Editor's response:
The Tennessee Magazine is available to members of Tennessee's electric cooperatives as part of the membership fee. If you are a member, check with your local office about a subscription. If you are not a member of an electric cooperative, you can purchase individual or gift subscriptions. The cost is $15 for one year or $30 for three years. Please see the form on page 41 or check our website and choose a subscription at tnmagazine.org/shop. You can also find most of the content and a link to a digital magazine on our website at tnmagazine.org
.