Justin "Jet" Potter rose to be one of the richest men in Tennessee in the 1950s. He was also so opinionated, so intolerant of organized labor and so opposed to the Tennessee Valley Authority that he was controversial his whole adult life.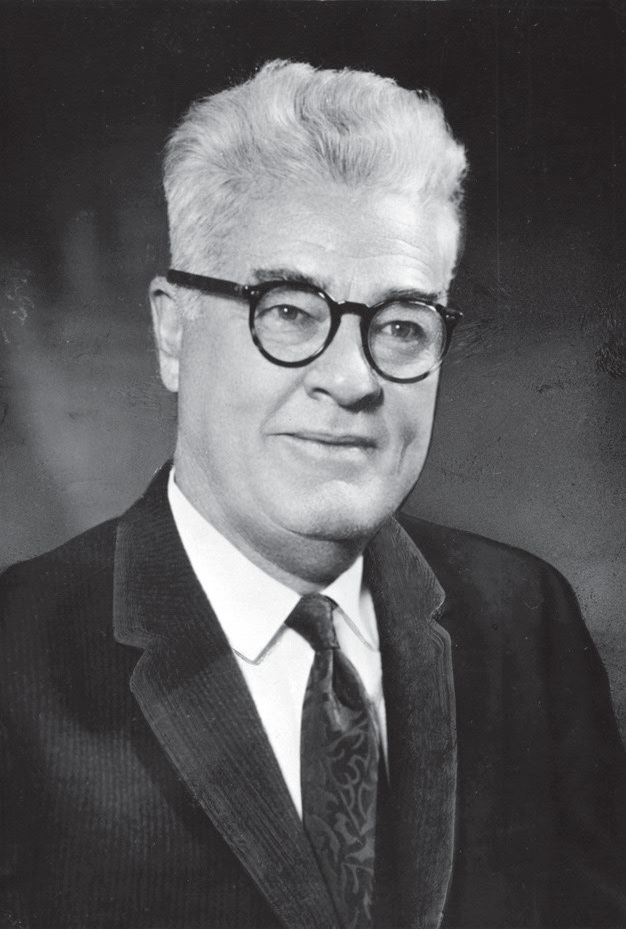 Potter was born in 1898 in the DeKalb County community of Liberty and came with his family to Nashville when he was a boy. After attending Vanderbilt University and serving in the U.S. Army Air Corps, Potter went to work for his father's Broadway National Bank. Bored there and dissatisfied with his $45 monthly salary, Jet went into the coal brokerage business. At 22, he started the Nashville Coal Company.
Nashville Coal started as a wholesaling and retailing enterprise, but Potter aggressively reinvested its profits and bought undervalued coal mines. Within its first 10 years of existence, Nashville Coal bought the
Uniontown Coal Company in Union County, Kentucky; Echols Coal Company in Ohio County, Kentucky; Williams Coal Company in Christian County, Kentucky; Phoenix Coal Company in Muhlenberg County, Kentucky; and Cumberland Coal Company in Cumberland County, Tennessee. By 1929, Nashville Coal produced 20,000 train cars of coal per year and counted among its customers electric cooperatives in Kentucky and automobile assembly plants in Michigan.
So why did Nashville Coal grow so quickly? For one thing, it had ready access to capital because Potter's older brother Ed had started the Commerce Union Bank. But the main reason was Jet was an aggressive businessman who reinvested everything he made and worked all the time. "Jet Potter has no capacity for relaxation," Fortune magazine said in a profile of him. "He is unhappy when he doesn't have a deal in the making."
Potter was also unhappy when the federal government interfered in the marketplace. When President Franklin Roosevelt unveiled the various programs of the New Deal, Jet wanted no part of them — especially the Tennessee Valley Authority. Potter hated it when federal government bureaucrats made ridiculous claims about the South that (theoretically) justified their existence. In 1935, TVA chairman Arthur E. Morgan told a U.S. House of Representatives committee that one out of six people living in the Tennessee Valley were starving. Potter made a mockery of the claim — offering a $1,000 reward for proof that the number of starving people was 0.1 percent of that total.
Throughout the 1940s and 1950s, Potter was a lighting rod for controversy. In 1939, the Nashville Coal Company admitted that it had made kickback payments to the president of the Kentucky-Tennessee Light and Power Company, a case that became the subject of hearings conducted by Potter's rivals in Congress. Two years later, Potter told Congress that the U.S. government should abolish the New Deal institution known as the Reconstruction Finance Corporation (RFC). Corruption will always exist when "you have a billion dollars lying around for the keeping of an agency that has no valid reason for existence," he said.
It is easy to imagine Potter fitting right in with the Republican Tennessee of today. But Jet didn't "blend in" when the state was dominated by Democratic leaders and TVA advocates such as Sens. Estes Kefauver and Albert Gore Sr. By 1956, Potter was so sick of TVA that he ran full-page advertisements in the Chicago Tribune comparing it to the Soviet Union. "Communist enterprises pay no taxes," the ad pointed out. "Neither does TVA. Communist enterprises are noted for their arrogant attitudes and ownership of cheap politicians. So is TVA."
There was, however, one institution that Potter hated even more than TVA — John Lewis' United Mine Workers (UMW). At a time when the vast majority of coal miners were UMW members, this made Potter's mines lightning rods for controversy. "Hating all unions, (Potter) wielded his fourteen hundred miners into one of the most belligerently anti-union work forces in or out of the coal industry," Harper's magazine once reported. "If (John) Lewis got nasty, Jet hired guns and threw up barricades around his mines. The barricades held. Of all the tough nuts in a tough-nut trade, Jet was the one Lewis could never crack."
There were many scenes in the long battle between Jet Potter and the UMW. The most dramatic was at the Fies Mine near Madisonville, Kentucky. There, the 175 miners employed by Potter were not members of a union. They were paid well, Potter claimed, and many of them had been made stockholders in the company. But they weren't in the UMW or any other union, in spite of repeated attempts by organized labor to change that situation.
On June 23, 1950, an armed security guard and employee of Potter's named Arlin Gammon was shot and killed while protecting the Fies mines. No one was ever convicted of his murder, but labor organizers were suspected. "Gammon, whose sole aim in life was to be allowed to work at a good job, support his family, pay for furniture and eventually own a home, died in the performance of a duty to which he had been assigned," the Owensboro (Kentucky) Messenger reported.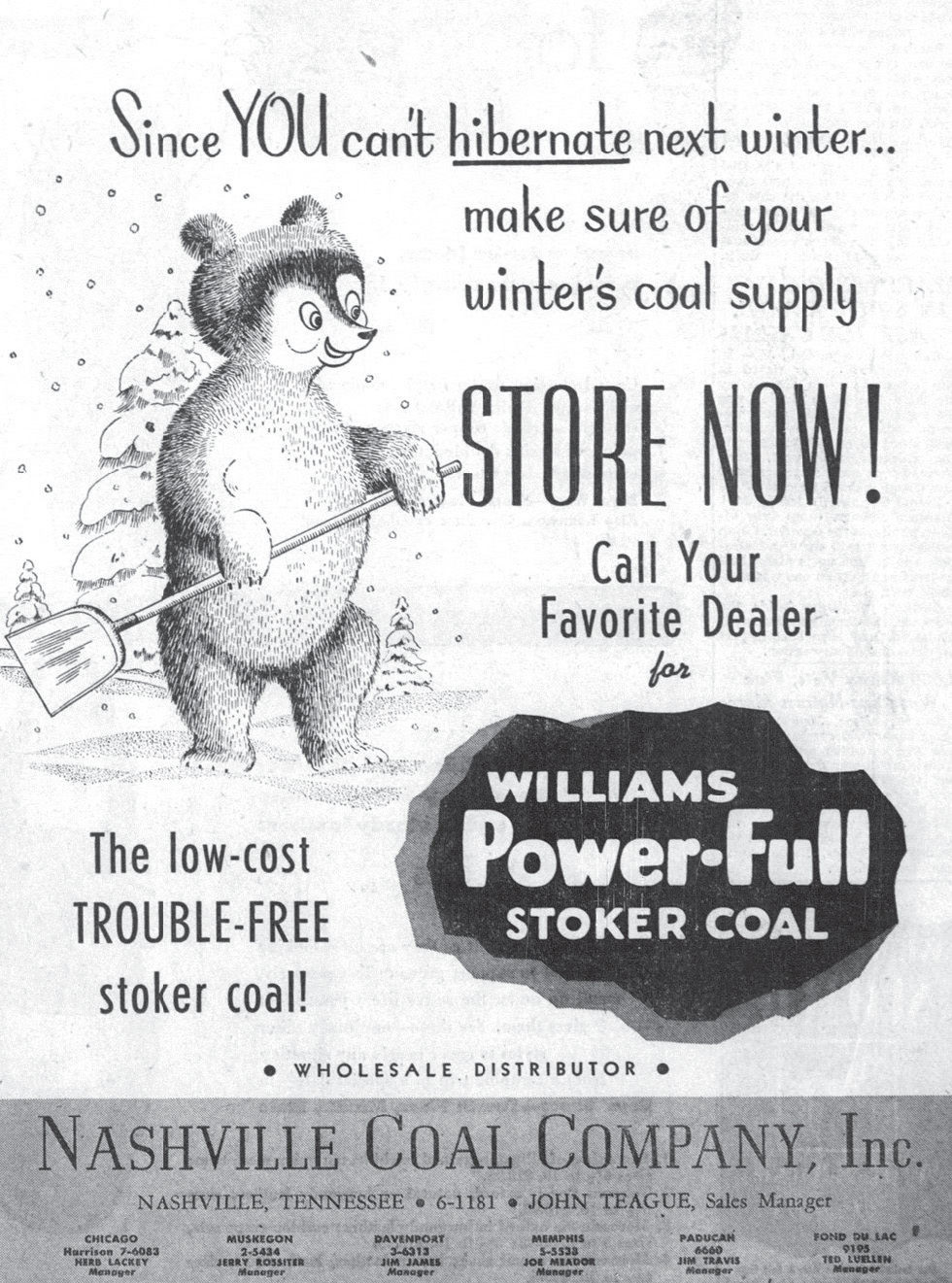 For the rest of his life, Potter drove a bulletproof Cadillac, according to his descendants (the best known of which is former Tennessee Comptroller Justin Wilson.)
In spite of his reputation as a harsh man, Potter had a benevolent side. He donated a lot of time and energy to the Middle Tennessee Boy Scouts and may be more responsible for the creation of the Boxwell Boy Scout Reservation than any other person. Today the Boy Scout center in Nashville is named for Potter, as is the public library in his native DeKalb County.
If you go visit the Boy Scout center in Nashville, you can read this wonderful anecdote about Potter that illustrates his no-nonsense emphasis on honesty: "Jet went on a business trip on one of his towboats. He left the boat for a side trip and returned as planned some days later, but looking unkempt and unshaven (as was his habit). The towboat guard refused to let him board, saying, 'Mr. Potter wouldn't have the likes of you on his boat.' After confirming his identity and boarding his boat, Jet rewarded the guard for doing his duty despite the argument."
Potter sold the Nashville Coal Company and all its subsidiaries for $16 million in 1955. However, his personal wealth was reported much higher than that amount, and, like many workaholics, he found that he couldn't really retire. When Potter died of cancer in December 1961, he was chairman of the Cherokee Insurance Corp., president of Virginia-Carolina Chemical Corp., owner of Farm and Ranch Magazine and the owner of a north Nashville brickyard. "Justin Potter made his strong imprint upon every field of endeavor in which he was engaged," one newspaper said after he died. "That he was not spared for another decade or two of activity is the deep regret of those with whom he was associated."