Reader feedback
Poetry winners
Hello,
Where do I find the poetry of the winners or other notable poetry of entrants on your website?
— Shirley Taylor, Morristown, Holston EC
Editor's note:
While our first-place winners are published on page 38 of The Tennessee Magazine, the second- and third-place entries are published by the first of each month on our website at tnmagazine.org/category/ contests/winners.
---
It's Just 'Junk'
OK, sorry, but Connie Sue was just downright snarky in her column for the April 2020 edition! Did she wake up on the wrong side of the bed? I mean, really, she was rude! People are excited that they may have something worth something, and she lets them down hard! To the poor guy with the nails, she was even sarcastic! I really think she could be a little nicer! I've never seen her column be so snarky. I even thought maybe she was trying to be that way for April Fool's? I hope so! She needs to chill a bit! I usually love her column, but not this month. She was mean!
— Allison O'Dell Middle Tennessee EMC
I totally understand that Yawanna Pei Houmuch was guest appraiser in April 2020 edition of The Tennessee Magazine.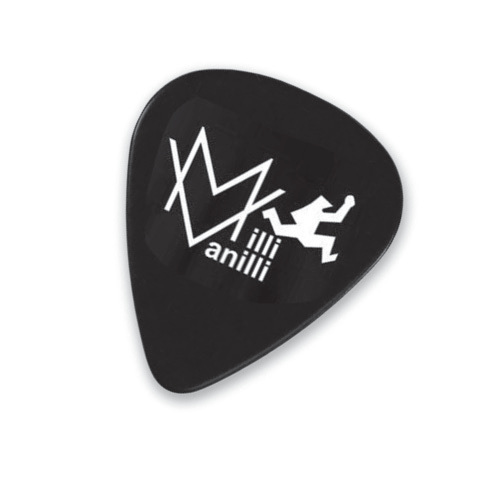 But he/she is the April Fool regarding the Milli Vanilli guitar pick. Their merchandise, memorabilia and recordings have collectible value. While I cannot specifically find an unused guitar pick, a "stick-on" used roadie name tag from one of their tours sold for $4.95. And, while not generally over $100, a lot of their merchandise is priced over $25!
I would suggest you find another guest appraiser the next time you need a break from your column.
My regards,
— Sue Ann Torre
Editor's note:
Several readers contacted us about the tone of our antiques column published in the April magazine. Don't "Blame it on the Rain" — or Connie Sue! She was unable to do the April column and gave us permission to have a little fun with it. Our staff is wholly responsible for the April Fool's column written by the fictitious guest appraiser, "Yawanna Pei Houmuch."
---
Archives
Is there any way to get a copy of the picture and reprint of the February 2020 history article on African American schools? I would like a copy of the Stigall School staff.
I attended that school as a child.
We have an annual Louise Croom-Stigall Alumni oratorical scholarship contest.
— Kathleen Woolfork Humboldt, Gibson EMC
Do you have old issues of the magazine archived online?
I am looking for an article from 25–30 years ago. I've tried Googling it but no luck.
— Annie Hendrix Ardmore, Duck River EMC
Editor's note:
We have access to a digital version of each monthly magazine on our website going back to 2011. You can share articles from the archives via email from our Digimag links found at tnmagazine.org. We are also happy to mail extra printed copies as requested. We have an archive of printed magazines going back to the first one in September 1958.
---
Magazine subscriptions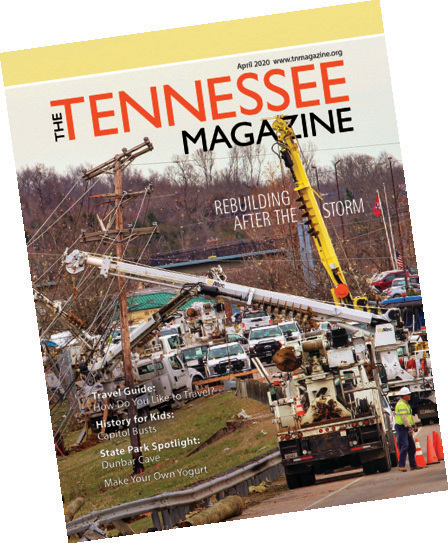 I moved here nearly three years ago and have not ever received the magazine. I was able to get it at the previous address in Murfreesboro. I would like to receive a copy of the magazine at our new address if possible. I thoroughly enjoy reading it and use it sometimes in my teachings at school. I thought that maybe it was not in publication anymore until my uncle told me it is still published.
— Lisa Tate Auburntown, Middle Tennessee EMC
I would like to subscribe to your magazine. Is there a way to subscribe online? Thank you.
— Linda Wilbanks, Oak Forest, Illinois
Editor's note:
The Tennessee Magazine is available to members of participating electric cooperatives as part of their membership. If you are not a member or your cooperative doesn't participate monthly, you can order an individual monthly subscription through our Tennessee Electric Cooperative Association statewide office. The cost is $15 for one year or $30 for three years. Please check our website and choose a subscription at tnmagazine.org/shop.
---
Shutterbug Contest
How do you submit photos for the Shutterbug contest?
— Angie Birge Madisonville, Fort Loudoun EC
Editor's note:
Our current Shutterbug Photography Contest is open. Enter here. It is open to all readers of The Tennessee Magazine, not just electric cooperative members.