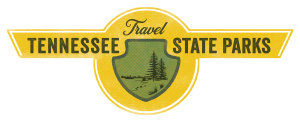 There is something that instinctually attracts humans to water. Maybe it's because water is essential to our existence or the fact that more than half of our bodies are made up of water. Whatever the reason, we love the peaceful sound of water in gentle streams as it burbles over rocks. We love it as salty ocean waves. We love the sound of rainstorms and the rush of waterfalls. So it's no surprise that water is often one of the things that attract visitors to Tennessee's state parks, and one of the best places to go for this purpose is Rock Island State Park in the small community of Rock Island in Warren County.
The 883-acre park is perfectly located to be a destination for water lovers. It sits at the headwaters of Center Hill Lake where the Caney Fork, Collins and Rocky rivers meet.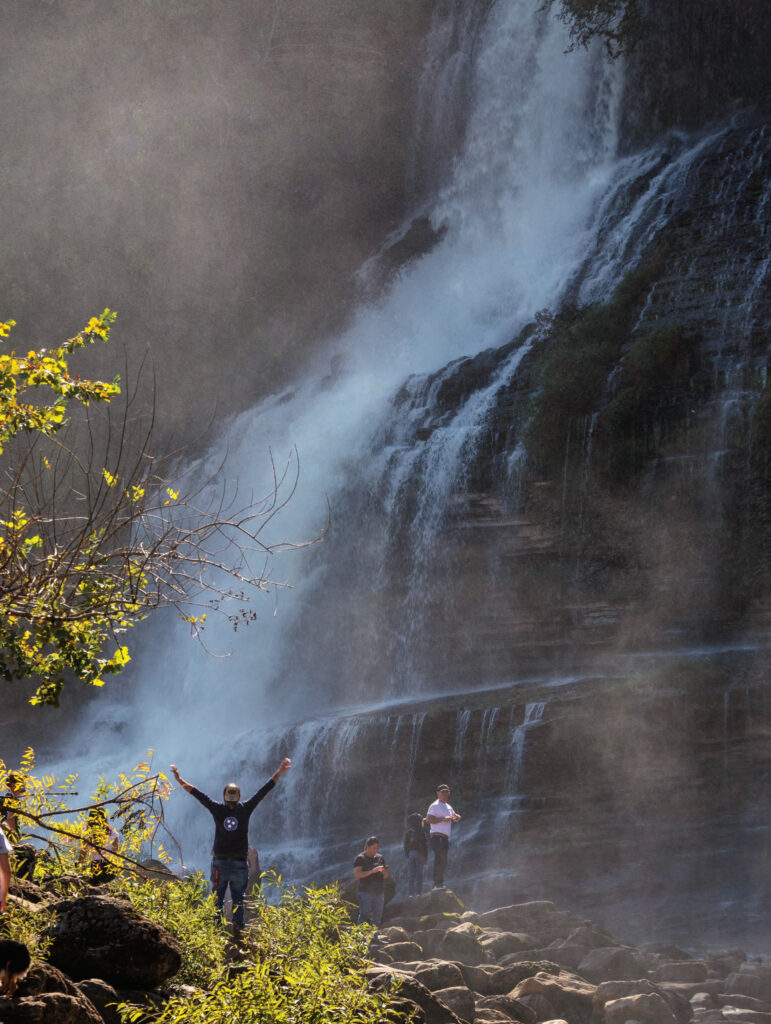 "Our many waterfalls and river gorge section are quite unique," says Park Manager Damon Graham. "The park is constantly changing during the seasons, and in different water flow periods throughout the year a visitor can have a totally different experience. In heavier rainfall seasons, we could easily have over 20 waterfalls scattered throughout the park."
Among the park's many waterfalls is 30-foot Great Falls, a horseshoe-shaped set of cascades that sits below part of the park's manmade history — a cotton textile mill that the water powered in the 1800s.
The park is a great place to visit if you enjoy canoeing or whitewater kayaking. And if you enjoy fishing for walleye, you're in luck: The Blue Hole on Center Hill Lake is the spawning ground for walleye. But anglers can also catch catfish, bluegill, crappie and muskellunge.
Safety first
While Rock Island offers a beautiful outdoor experience for visitors, Graham, who has been the park manager for 12 years, points out that because of that rugged beauty people sometimes put themselves in danger.
"Most visitors have an appreciation for risks in outdoor recreation, but we have seen trends with visitors trying more high-risk activities that are often against park laws," he says. "Overall, parks are safe places, but when you tempt fate in the outdoors, Mother Nature sometimes throws you a curveball. Younger generations attempting to get that selfie or video the backflip off a waterfall could land themselves with life-altering injuries, not to mention the risk to rescue personnel."
When visiting the Caney Fork Gorge part of the park, you must always be alert for the potential of rapidly rising water caused by weather or generation at the Tennessee Valley Authority's Great Falls Dam. Listen for the warning sirens that indicate an impending rise in water, but as you leave the gorge, be careful not to fall on slick rocks or be swept away by swift currents. Also pay attention to where swimming is prohibited.
Being cautious helps ensure that you'll get to enjoy the full scope of what this beautiful park has to offer.
Camping
The park has two campgrounds with a total of 60 campsites ranging from tent-only spots to RV sites with full hook-ups. The main campground is open year-round, but the tent-only sites are closed from Nov. 2 to March 15 each year.
If you prefer staying in cabins, the park has 10 three-bedroom cabins conveniently located near various park activities and situated amidst a natural setting that will offer different views depending on the season during which you visit.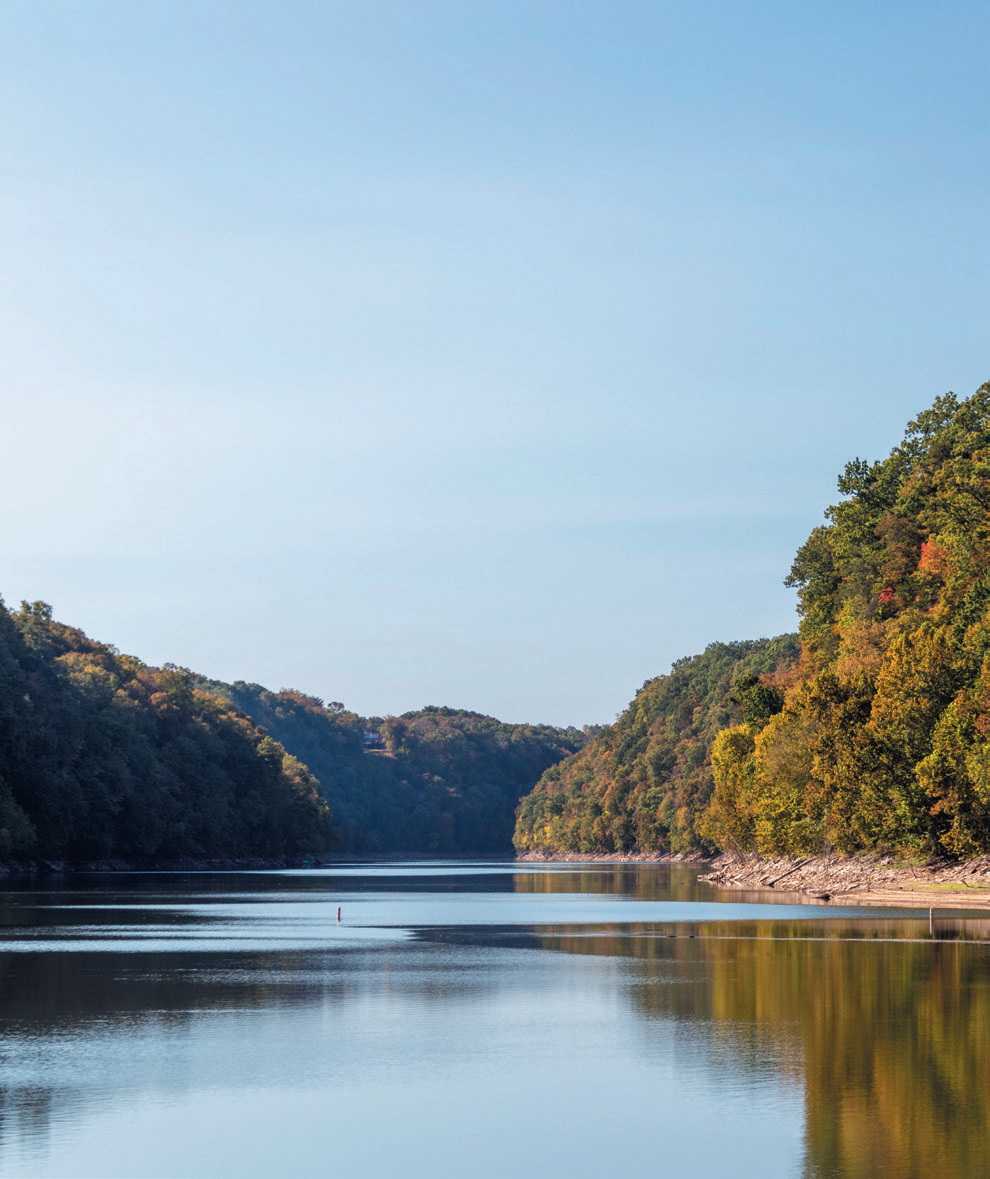 A stay at Rock Island — whether in the cabins or the campgrounds— also provides easy access to other state parks in the area, including Burgess Falls, Fall Creek Falls and Edgar Evins.
Hiking
If you are like this writer and enjoy water only as a backdrop — being water adjacent, not on or in it — you can put on your hiking boots or sturdy shoes and take to any of the nine trails that wind throughout the park. Ranging from half a mile to 3 miles in length, these trails will also have you reaching for your camera to snap shots of a river, four-footed wildlife, various birds, wildflowers, waterfalls, rock formations, trees and many other of nature's little nooks and crannies.
Sharing the space
If you visit the park's website, you might encounter a pop-up window that lets you know that Rock Island State Park can sometimes experience high visitation numbers. The increase in visitors began during the height of the pandemic — as it did for other state parks — and has had both positive and negative effects.
"COVID proved to be very challenging on the park and our staff," Graham says. "Record visitation approached 800,000 in 2021. We were glad to offer respite to our community during the COVID restrictions as a part of the overall healing process. While we have slowed some, we are still tracking around 650,000 visitors during the past year. The surge in demand makes it difficult for frontline staff to keep up some days. We have also seen negative impacts to our trails and habitat. Erosion problems and trampling of sensitive plants have increased. Our park rangers also saw increases in law enforcement and medical rescue scenarios with the surges in visitation. We always suggest now for visitors who want a better experience to plan on visiting at nonpeak times. Holidays and summer weekends are not the best times to get that next-to-nature experience, unfortunately."
One of the biggest positives to come out of seeing so many people visit the park is witnessing a budding appreciation for public lands and spending time outdoors among children.
"Now we begin to see second, third and fourth generations that have a love for just simply being outdoors — the same as their parents did," Graham says. "It is such a major struggle now with smartphones, but if you can ever get them to unplug, we see it doesn't take long for kids (or adults) to start seeing the outdoor world differently, more purposely, more appreciatively. It doesn't take a grand adventure to expose kids either. Even staying in a developed campground, sitting around the fire and riding bicycles or hiking can make that spark to the younger generation. With appreciation comes protection for the generations ahead of us. Unfortunately, having wild lands to recreate on regardless of your wealth status will continue to be an issue in the future. Tennessee, thankfully, values public wild lands, and it is great that our park system plays a huge role in that effort."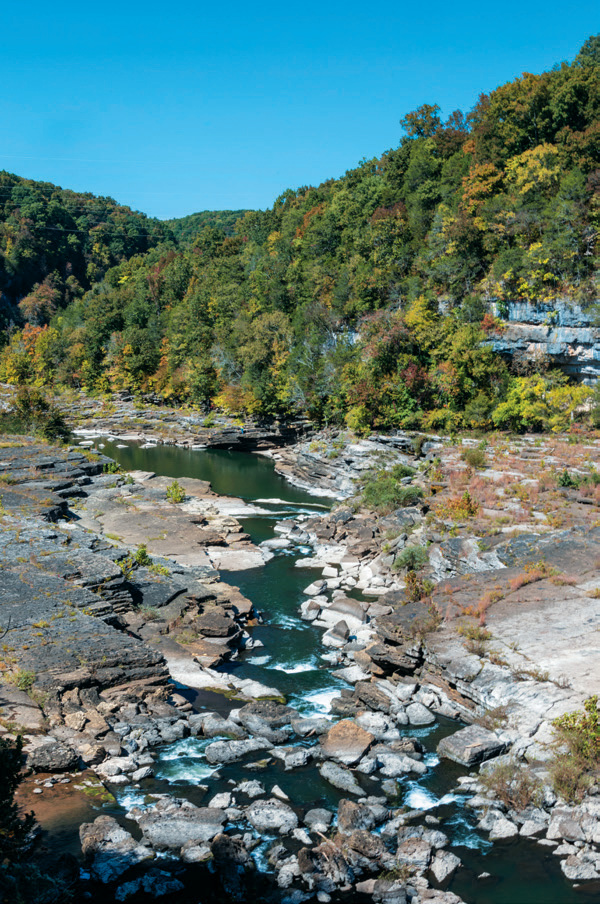 As Graham says, Rock Island has nearly everything a park-loving visitor would want — all in a quaint and rustic setting. You'll want to stop by the park's cute gift shop to pick up a shirt, mug or other souvenir to remember your time here and to serve as a visual reminder to come back again.