New book helps Elk River genealogists and historians
When you are trying to get a clear picture of your family's history, it often involves tons of hours poring over information garnered from countless sources. But you do it because mankind has a need for connection, to know from where we came. It's exciting when you come across a new source of information or one that has already done some of that time-consuming work for you. Such a source is the new book "Land Grants on the Elk River in Tennessee: North Carolina and Tennessee Land Grants 1783-1831" by Jack Masters.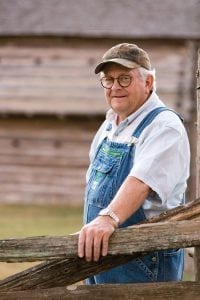 The book is the latest product of more than a decade of work that has produced a tremendous amount of compiled information for genealogists and historians. Masters previously worked with fellow amateur historians Doug Drake and Bill Puryear on historical atlases of great value to those tracing land grants in Middle Tennessee. This latest volume, however, Masters undertook alone because Drake has since passed away and Puryear's health has prevented him from taking part.
"This book came about in an effort to complete land grants from the Kentucky to Alabama lines," Masters says. "Prior work on the Cumberland and Duck rivers left only the Elk River in Middle Tennessee to be completed. 'Land Grants on the Elk River in Tennessee' includes Giles, Lincoln, Moore and Franklin counties as well as portions of Bedford, Coffee, Marshall and Grundy counties. With the addition of these counties, land grants and pioneer history in 30 counties have been completed in Middle Tennessee."
Unlike the previous coffee table book-style atlases, this latest work is a soft cover. It's so full of information and topographical maps that it comes in at a whopping 658 pages.
Masters says he began to think about putting together this book less than a month after the third volume, "The First Southwest: The Third Atlas of the Cumberland and Duck River Settlements," was completed.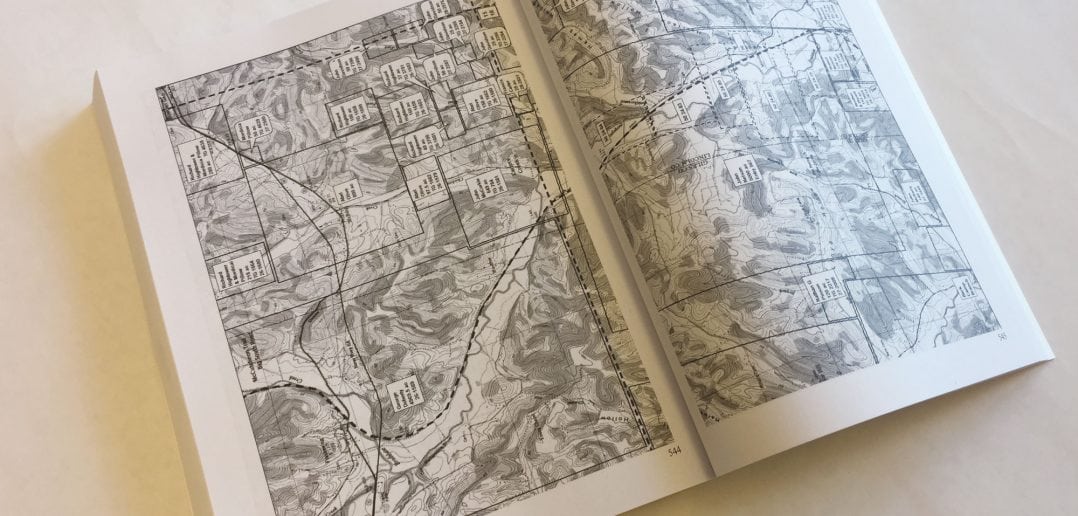 "Many voiced the opinion that I should finish Middle Tennessee — and especially the Elk River where their families and interests were," he says.
Since Masters did all the work himself for this newest book, it took him longer to complete, about four and a half years. In the beginning, he worked four or five days a week on the project. But during the last half of the project, his days began about 3 a.m. and continued all day. Those long hours were spent poring over microfilm and talking with county historians.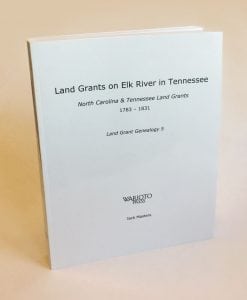 Masters says the experience of working on "Land Grants on the Elk River in Tennessee" was similar to the earlier volumes. The biggest exception, however, was that because the early surveyors did a poor job placing North Carolina grants, Masters was forced to add the Tennessee land grants in order to determine how the grants fit.
"Tennessee land grants started after 1806 where the North Carolina grants were about 20 years earlier," he says. "By adding the Tennessee land grants, a higher percentage of the land was covered with land grants, however."
Despite the massive amount of work that is required to produce these important contributions to the historical and genealogical records, Masters says he continues to find the work gratifying.
"It's always nice to hear from purchasers of the books when they report that they were able to go to the actual place where their ancestors received land grants and actually walk on the same ground," he says. "With the maps provided, that makes this possible. One lady drank from the spring on her pioneer ancestors' land and felt an unbelievable connection. Many other folks were able to find helpful genealogy information to trace their ancestors in many parts of Tennessee."
Does Masters have plans to continue digging into the past to bring forth the collections of information to the present?
"Interesting question," he says. "I have told my wife that this is the last, but she has heard that before. One area of interest, however, is Tennessee land grants in Sumner County."
For more information, including how to order your own copy of "Land Grants on the Elk River in Tennessee," go to www.cumberlandpioneers.com/lgg5.html or contact Jack Masters at [email protected] or 615-452-6382.